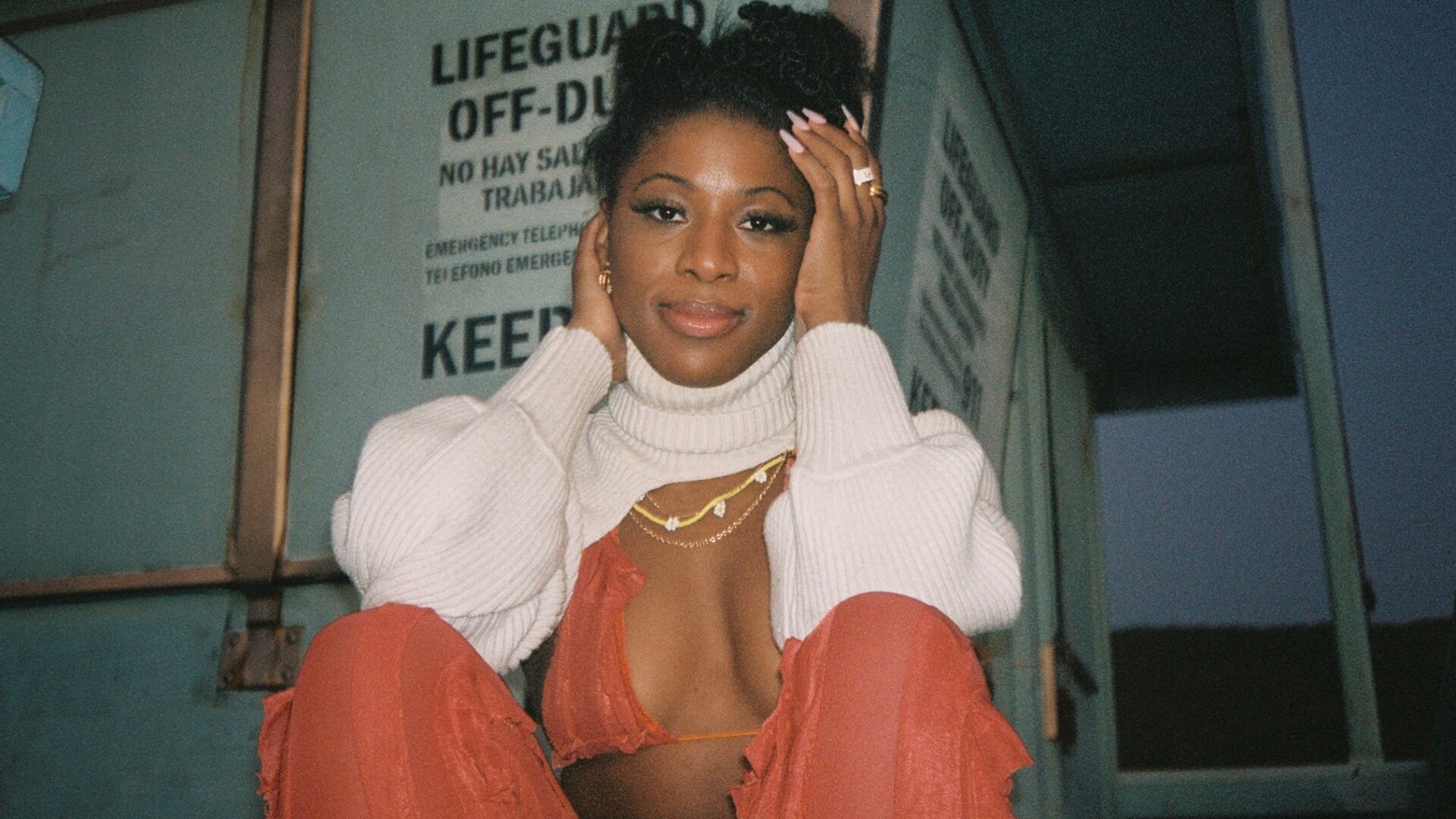 Courtnie's 'Lifted' Is The Feel-Good Song You Need In Your Rotation Right Now
R&B singer, Courtnie, shares the inspiration behind her recent music video for feel-good single, "Lifted."
Singer Courtnie's music embodies Black girl Joy in motion. "Black women having fun is definitely my genre of visuals," she explains as she sips her latte in a plant-filled Bed-Stuy coffee shop. This especially shines through in songs like "What's Up," "Mesmerized," and, most recently, on her latest single, "Lifted." Just like the name suggests, the song provides an instant mood boost, thanks to a groovy, house-inspired beat. "It's just a feel-good song," she says, clad in a peach Jordan jumper and bright smile. "It's a song that makes you feel unstoppable."
She wanted to memorialize the feeling she gets when riding down the California coast in a drop-top mustang with her man. "These are some of my most carefree times," Courtnie adds. Although her beau was the muse for the song, the visuals scream girl power. Think: dancing and champagne at home with your besties, followed by a drive down to the beach with Brandon Blackwood sunnies and bags in hand. "Platonic friendships can be just as exciting and fun-loving as a relationship with a significant other," she says. "This song is a celebration of that. My girls really hold me down."
This sense of community has been important to Courtnie, 29, since she was a little girl. "Every year on my birthday, I would have all my dance friends over and we'd watch Michael [Jackson] and Janet's videos from start to finish," she recalls. Other times, she was sifting through her dad's vinyl collection. "I think that's my prime music taste still," she says before listing off D'Angelo and Prince as artists who are still on heavy rotation.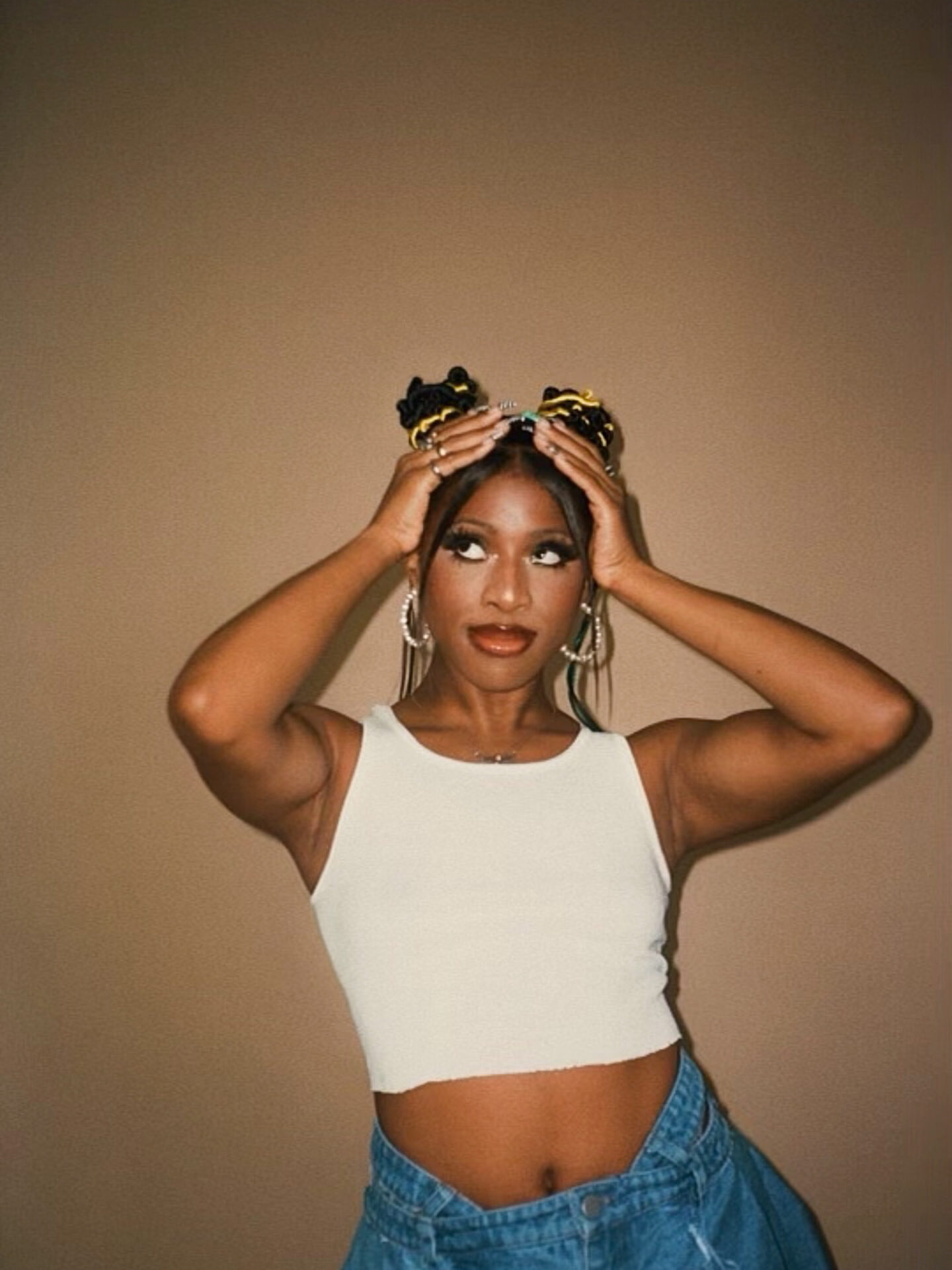 Up next? Courtnie plans to drop a new project at the top of 2023. In the interim, be sure to blast "Lifted," and perhaps even experience it live soon. "I am uninhibited on stage," she says. "I feel like my shows have gotten really good." See for yourself in New York on November 11th at Neuehouse.
Ahead, Courtnie opens up to Girls United about her musical inspirations, keeping self-doubt at bay, and her best advice to rising artists.
GU: What's the most important lesson you've learned as a musician thus far?
Courtnie: I've learned to be more open to collaboration. I think I understand how crucial it is. Before, I was a little more shy and afraid. Now I realize that there's no way to make an incredible project or piece without really bringing in top-line talent or even friends that you respect and admire. Additionally, don't be afraid to make 'bad' art. I think creating consistently and without judgment is the most important thing. Also, I'm reminding myself that art is supposed to be fun. The best creativity comes from enjoyment. Don't be attached to perfection. There's beauty in imperfection.
GU: Who would you say you're inspired by musically these days?
C: So many people. I would say Solange, always. Steve Lacey. Beyoncé. I'm also inspired by my friends. Recently I did my own mini writer's intensive with a friend. Also, my friend Denisa is incredible. She plays the bass, and she sings. She writes, and she just finished opening up for Umi this year. Also, my friend Sebastian Mikael is great. I also love Kari Faux and Joyce Wrice.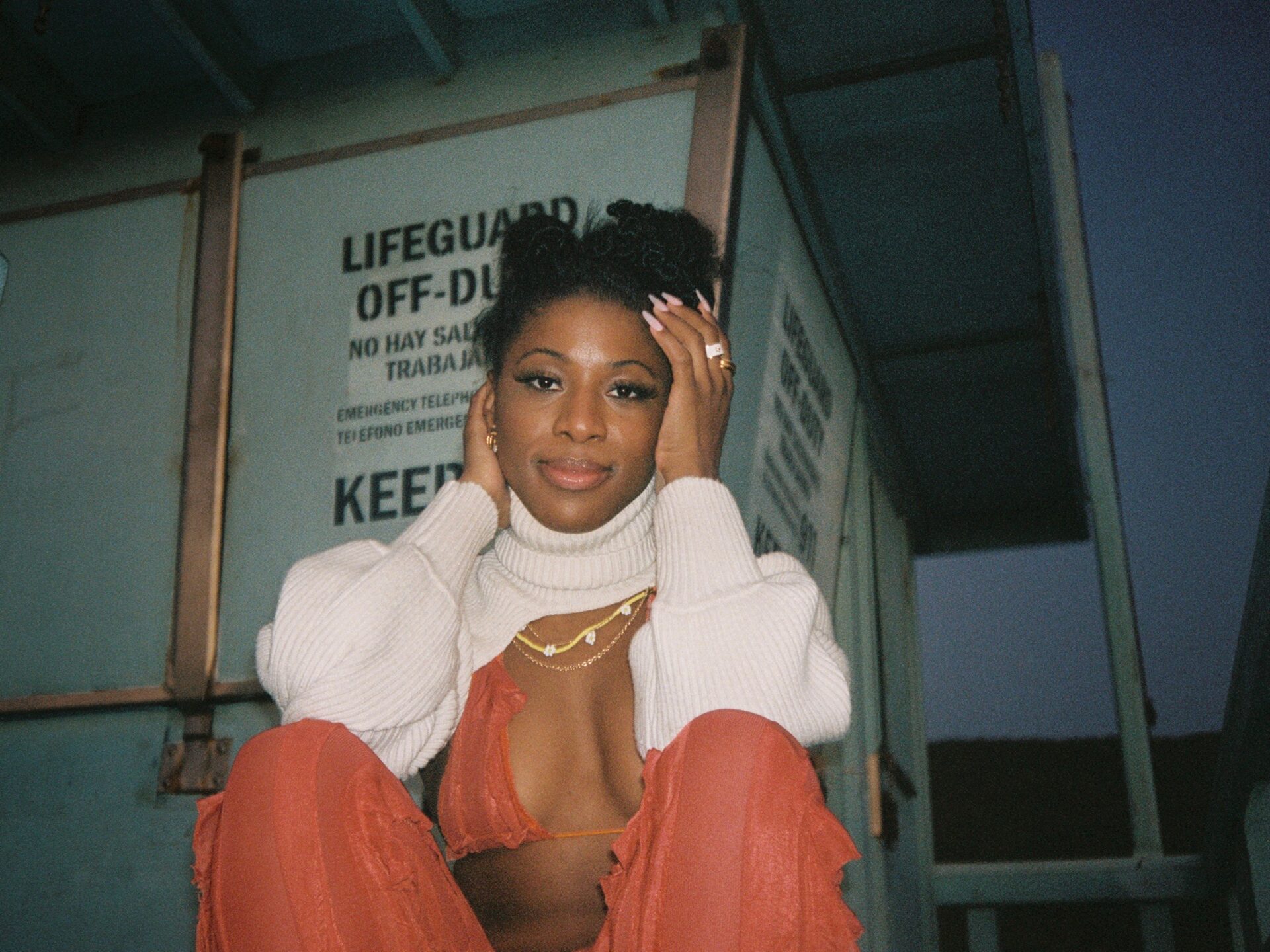 GU: "Lifted" definitely has a dance-house vibe. Can fans expect more of this genre from you?
C: My whole family is obsessed with House. I grew up listening to it and then in college, I loved Kaytranada. I was such a big SoundCloud girl. Black people are the center of and creators of House. I think others have taken it over in recent years. I want to be part of reclaiming it. So yes, people can definitely expect more House from me, but I would say that I plan to go in plenty of different directions with music right now. I feel like I straddle a lot of fences. I'm also really into the Jazz space right now.
GU: I know you mentioned "Lifted" was inspired by a moment with your boyfriend. But we love the girl power visuals. What made you want to go in that direction?
C: Platonic relationships are just as important and sometimes more so. Additionally, all of my videos have been directed by Black women and it just felt full circle to have the video be centered on Black women having fun. We truly had a blast on set. I'm always trying to think of video concepts that I would actually enjoy doing in real life.
GU: Do you feel like the quarantine has affected the way you approach making music?
C: I definitely learned that I need a lot more solitude than I thought. I need boredom and idle time to get creative. I'm taking a week off in the first week of November just to stare at the wall, write, and practice piano. I was getting really good at the keys in the middle of the pandemic and then of course life came back and I just haven't had as much time.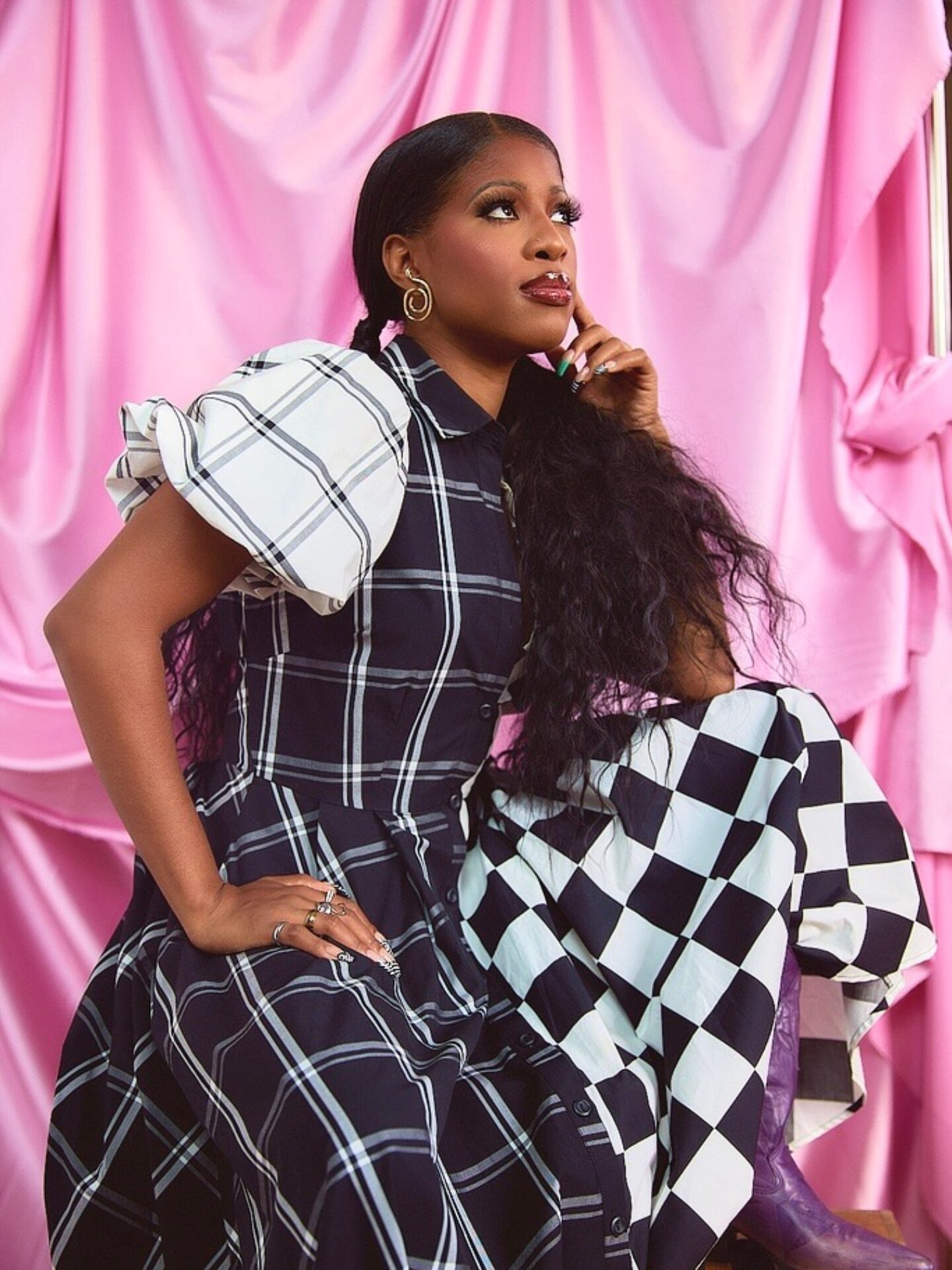 GU: I know you mentioned dancing growing up. How important is movement to you and your expression as an artist?
C: I've been taking pole classes and would love to incorporate that into my performances and videos one day, but I love activity as a whole. I love hiking. In general, I love being outside. You'll see that reflected in the "Lifted" visuals. I think movement and experiencing the earth and world around me help me to feel creative.
GU: Who are some of your biggest beauty inspirations right now?
C: I feel inspired by people who are dedicated and experimental in their crafts. I'm really focused on getting my inspiration from the artists who are behind the scenes of the cool looks. I feel like they don't get enough credit also. Additionally, I'm really inspired by Doechii.
GU: What does self-care look like for you these days?
C: I love watching reality TV lately. I was always a fiction person but sometimes it's nice to have something mindless to watch. I'm an anxious person so I like being able to dive into something that's so far off from my reality every now and then. I also love baths. I have a bath tray now. I put a candle on it and a glass of wine for no reason. I never finish it. I love reading and listening to Jill Scott, Janet [Jackson], and Mariah [Carey]. I also love domestic travel as a form of self-care.
I really enjoy expressing myself through my nails, hair, and through dressing up. I've been wearing less makeup lately. I feel like I've reached a new level of confidence in my skin, but nails are really fun. I feel like if my hair and nails are done, no matter where I go, I'm ready. When it comes to nail designs, I'm always saving IG posts and TikToks. And then I let the nail artist freestyle based on those references.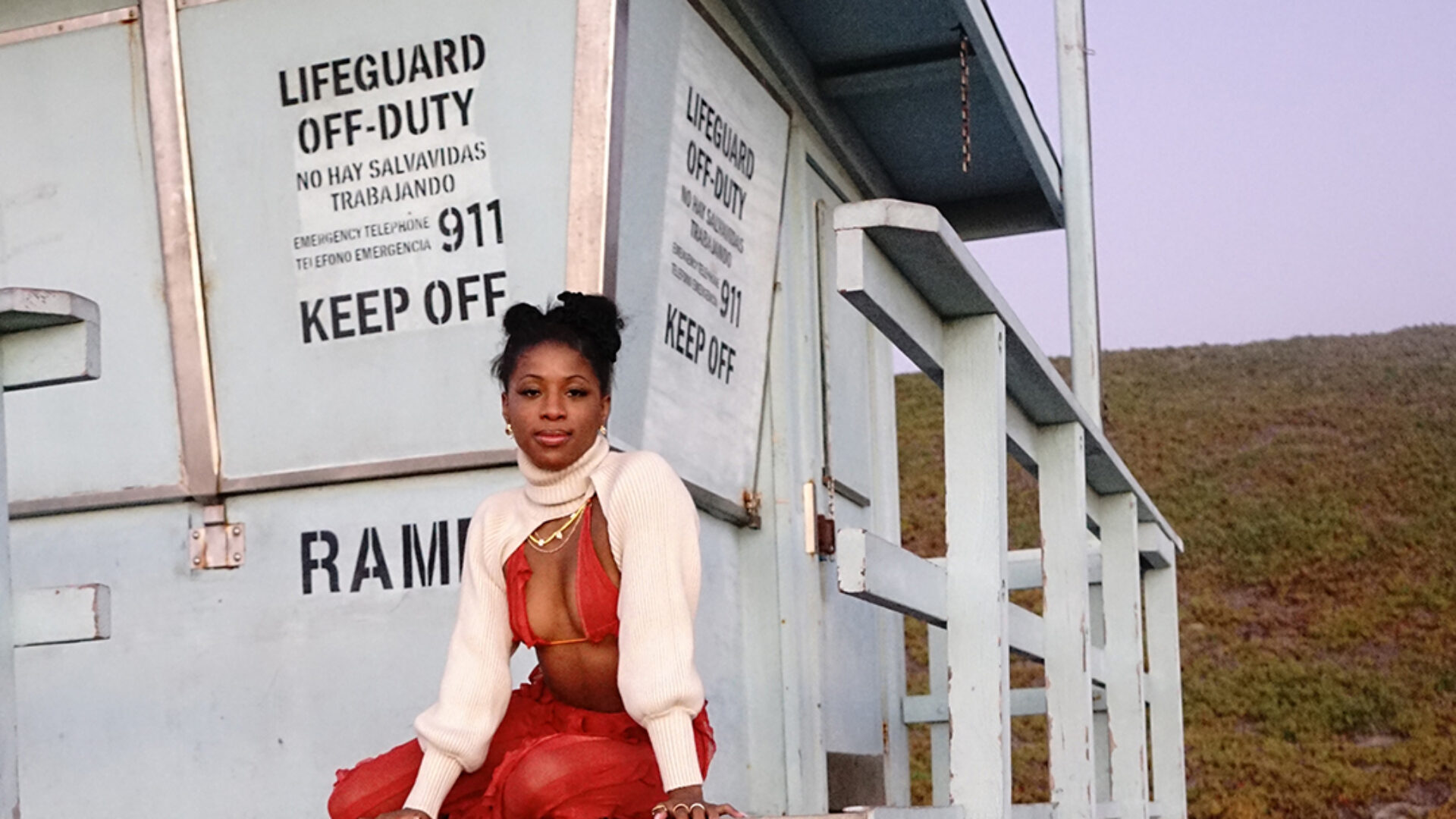 GU: You've shared on social media before about the anxiety that can come with putting yourself out there. How do you push past any self-doubt and share your art and thoughts?
C: I try my best to drown out the doubt. Unfortunately, I think it's been a default for me to have a bit of doubt in recent years. I'm working on reversing this. Naturally, during my younger days, I would just blurt out anything that came to mind. It's definitely my personality. I'm working on regaining the confidence to just be that way. I think finding that balance has been an interesting journey, but my confidence comes from feeling grounded by the people around me. I make sure I'm prioritizing people that affirm me, especially when my intentions are pure. I love being around other kind and secure people. It has been important for me to align with people who make me proud to be myself.
GU: Where are you hoping your career is heading in the next few years?
C: I definitely want to be touring internationally. I really want to be on a stage in front of people because I think the stage is where I thrive for sure. I really do think I'm a performing artist, and I want to tap into that more. So that's what I'm hoping for. I also want to make some really stellar, beautiful albums.
About Akili King: Akili King is a 27-year-old beauty & culture journalist who graduated from NYU. She is the creator of Vogue's Texture Diaries Column and her bylines can be found in the likes of Rose Inc, Complex, i-D, Fast Company & more. She's also an avid wellness enthusiast and lover of DJing, Yoga & dance.