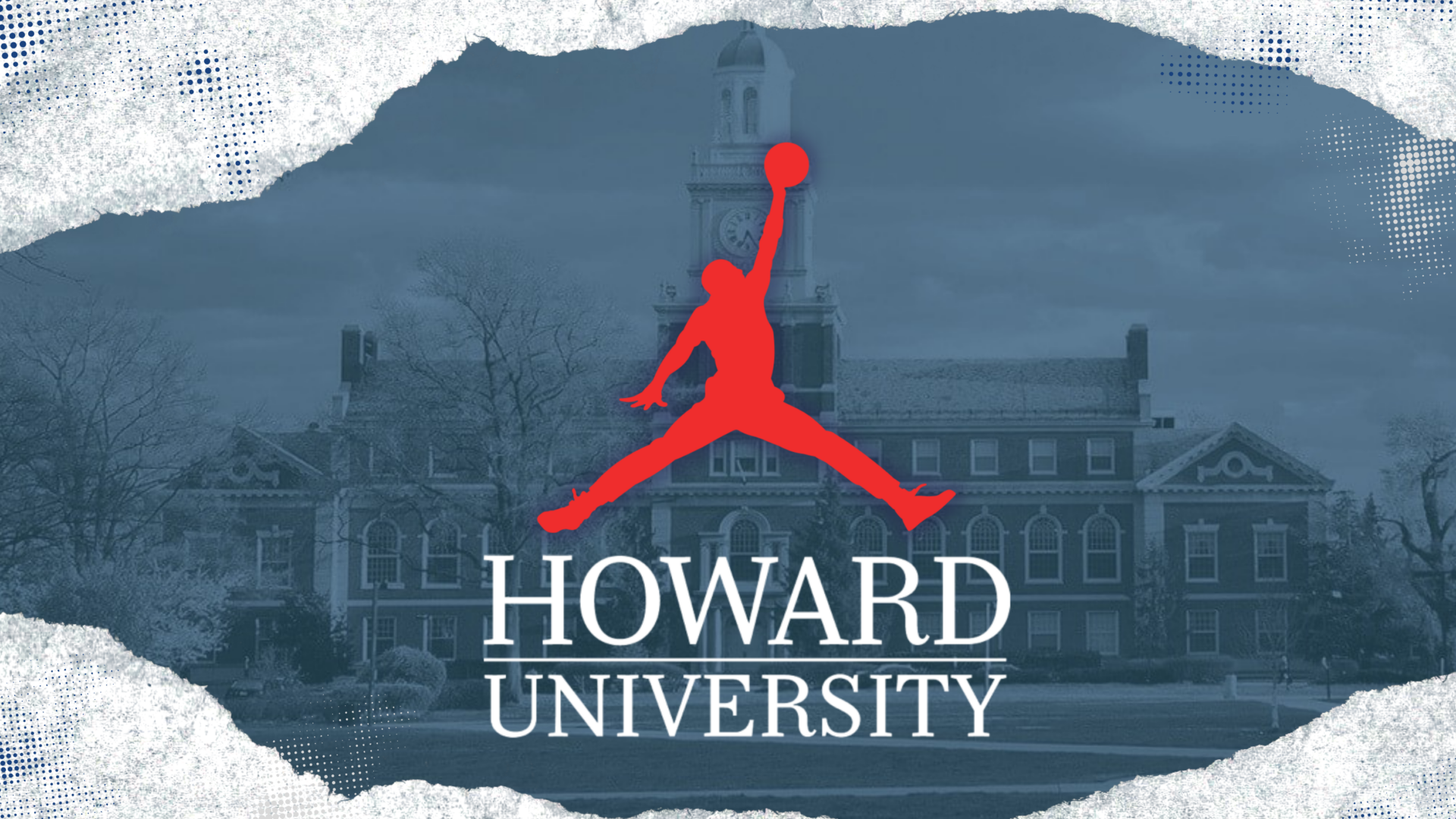 Jumpman, Jumpman: Howard University And The Jordan Brand Kick Off Multi-Year Partnership
A legendary HBCU and an iconic fashion brand are coming together for a one-of-a-kind collaboration.
Jumpman, Jumpman, Jumpman – that brand's up to something! Highly ranked historically Black university (HBCU) Howard University and The Jordan Brand have agreed to a 20-year partnership to help improve academics and athletics for students. 
According to the campus website, the partnership is meant to "promote the HBCU's athletic department, open new doors for student-athlete recruitment," while encouraging the next generation to "dream of excellence." Moreover, the partnership aims to "expand the HBCU influence on college sports and the culture on a global scale."
Howard University president Dr. Wayne A.I. Frederick expressed his excitement about the new partnership, according to HU's campus news. "We have always been proud of our legacy at Howard University, but we are audacious enough to believe our future could be brighter than our past. Partnering with Jordan Brand is another signal of our ambitions as a university to become an even brighter beacon for Black Excellence. We are thrilled to work on that vision of greatness together," he said. 
This partnership falls in line with Michael Jordan and The Jordan Brand's commitment in 2020 to donate $100 million throughout the next 10 years to organizations that are "dedicated to ensuring racial equality, social justice, and greater access to education." 
In an official Nike press statement about the HBCU partnership, Jordan Brand President Craig Williams said that he's proud that the two joined forces, especially as an HBCU graduate himself. "Howard University and Jordan Brand share a legacy of excellence and deep commitment to the Black Community. As an HBCU graduate, I understand the educational impact an institution like Howard University has. We are proud to partner with Howard University and see the growth in Black talent on the field and well beyond it," he noted. 
The student campus newspaper, The Hilltop, said that Howard University would be among the few colleges wearing the iconic "Jumpman" logo on their athlete uniforms. The campus athletes will be showcasing their new Jordan uniforms on August 27, at the campus' Game Zero for football.
Go Bisons!
About Deidre: Deidre Montague is a writer who enjoys focusing on Race, Social Justice, and all things celebrating Black girls, Black women, and women of Color. When she is not writing, she loves watching Ziwe and Catfish, along with listening to music from Gospel, R&B, and Pop. She can be found on Twitter @dthejournalist1, IG: @deethejournalist, and FB: @DeidreMontague.