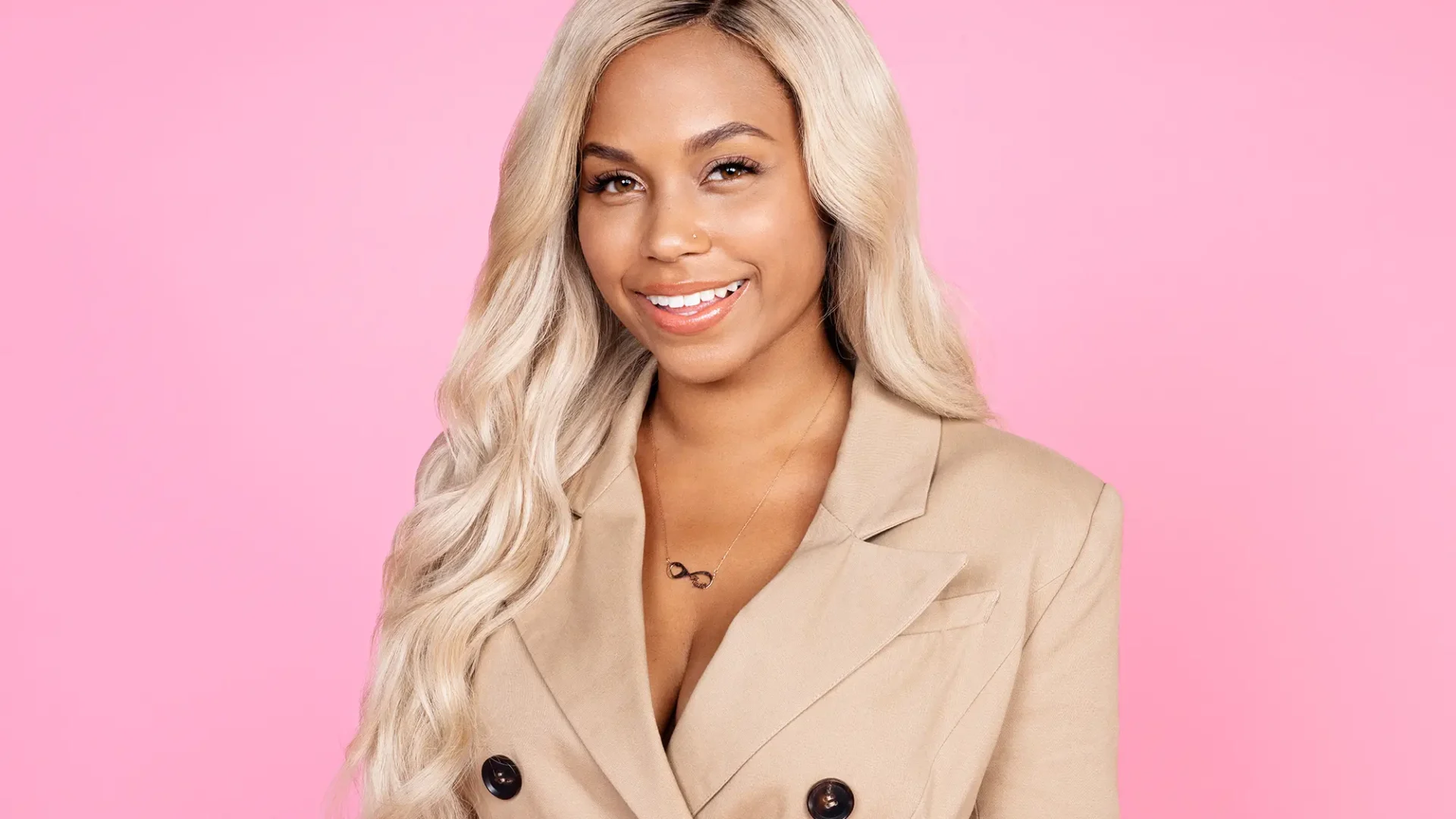 How 'Teen Mom' Star Cheyenne Floyd Instills Positive Affirmations Into Her Daughter Ryder
Floyd is set to star in 'Teen Mom: The Next Chapter,' premiering September 6th.
Remember the nostalgic days of MTV with Next, Parental Control, Are You The One?, and My Super Sweet 16? There's one particular show that managed to stand out from the rest and became an instant cult-favorite sensation with the masses as it demonstrated the realities of becoming a young mother, unplanned and unprepared. While showing us their journey through young adulthood all while being responsible for the little humans they were bringing into the world, the young women of Teen Mom were instant hits with the public and even went on to star in spin-offs such as Teen Mom: Young and Pregnant, Teen Mum: Australia, Teen Mom Family Reunion, and Teen Mom OG.
According to Teen Mom OG star Cheyenne Floyd, The New Chapter of the reality television series is "completely different" from what the fandom has seen before. "The communication between the moms has grown through FaceTime, text, our massive group chat, [and] meeting up. There's just a lot of crossovers that I feel like, in the past, we weren't able to cover all the relationships between us," she noted of her interactions with other castmates including Amber, Maci, Ashley, Catelynn, Briana, Leah, and Jade.
Floyd is currently a proud mother of two, including her daughter Ryder, 4, who she shares with Cory Wharton from MTV's The Challenge. As she prepares for her new chapter as a wife to partner Zach Davis and mother to Ryder and son Ace Davis, 1, Floyd is putting her story on the frontline to share her reality. She continued, "Finally, we're able to really see it through this next chapter of everybody's lives. It's pretty cool because everybody's kids are different ages. You get a diversity of ages, parenting styles, and where everybody's from. I'm excited for this chapter."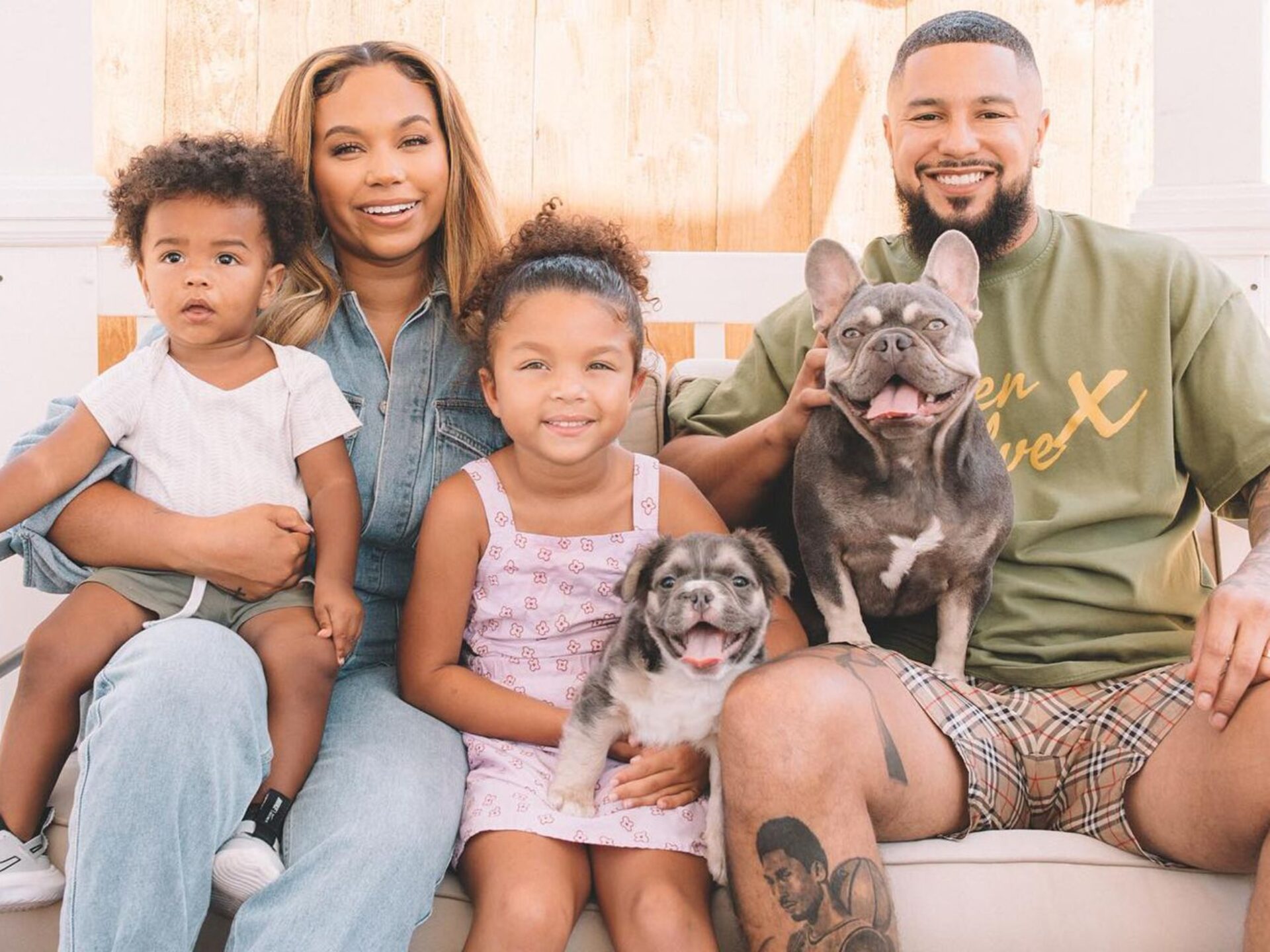 Ahead of the premiere of Teen Mom: The Next Chapter, which debuts on September 6, Girls United spoke with Floyd about the joys of motherhood, how she manages her mental health as a young mom, and how she teaches Ryder self-love as a young Black girl.
Girls United: What were some of the most difficult challenges of becoming a young mom?
Cheyenne Floyd: "When I got pregnant with Ryder, I just graduated college. I just finished doing two shows via MTV, and I really didn't have any direction as far as what was next, and how am I even going to support, and take care of this little baby. I was still figuring out parenting with Cory. We just connected, and Ryder was six months, and I had to learn how to co-parent very quickly. I think we did a good job. There were times when I'm like, 'I wish I could go back, and change this, and I could do this differently.' You can't beat yourself up, especially about things that happened in the past. I had a difficult pregnancy. The first two years were rough, but we got through them."
What are some of the most common misconceptions that you've ever heard about teen motherhood?
"I wasn't a teen mom, and when I joined Teen Mom, I was put in the same box, and I never realized how difficult that was even though I wasn't a teen mom. Everybody just figured that I had nothing, was going to be nothing, and I'm like, 'Wow, this is what you guys have been dealing with?' It was almost shocking that I would reach out to certain brands and companies, and because of that stereotype, I was treated almost like a child. 'Are you sure you're capable of handling this or doing this?' It was weird for me because I grew up. Both of my parents have siblings that were teen parents, and I've seen them in their good times [and] I've seen them struggle. They're adults now, and they're still going through parenting cycles. I've seen it in different ways. I check off the same box as the other moms because I'm on the same show as them, and the stereotypes are rough."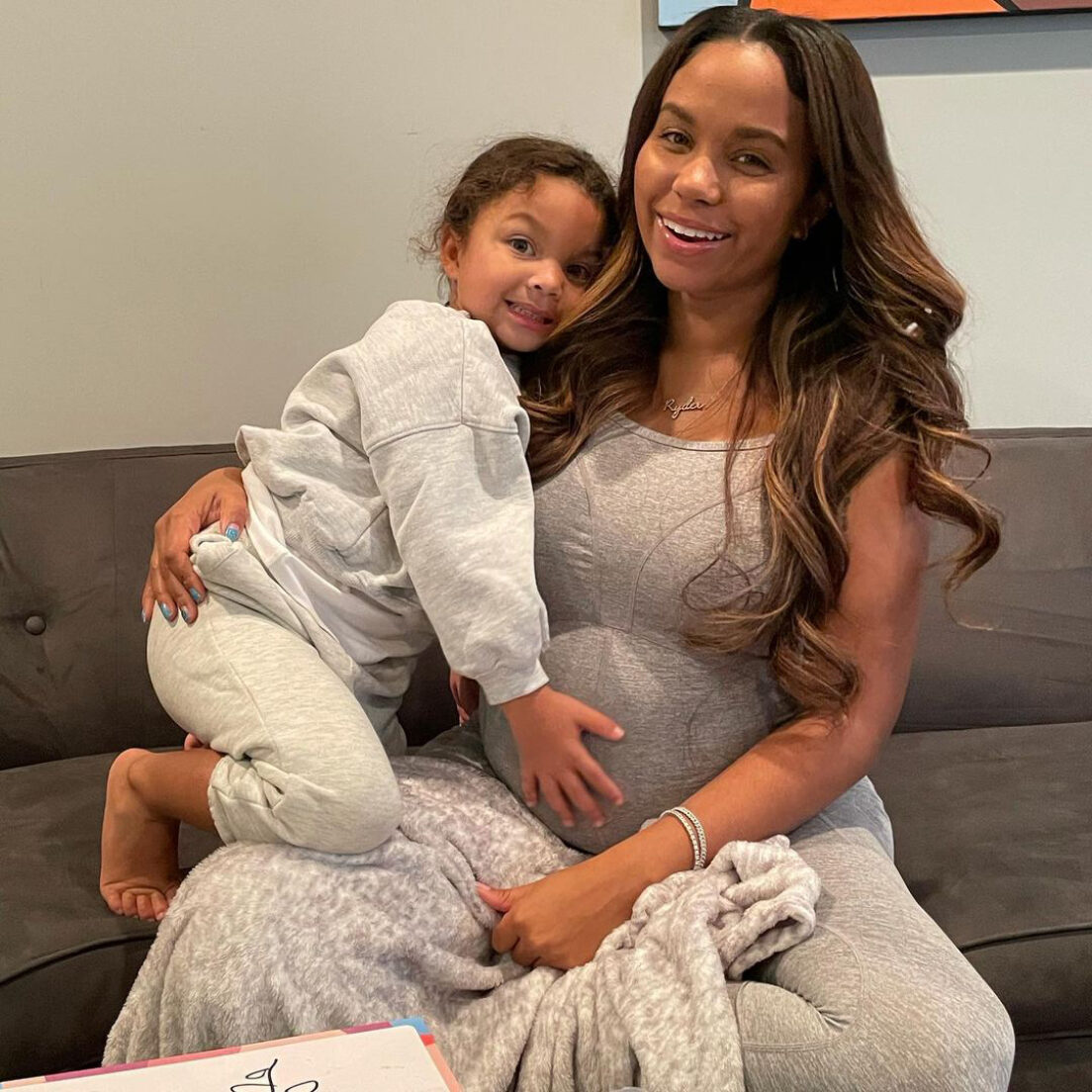 Why is it so important to have conversations with young girls about the realities of possible teen pregnancy, and getting pregnant while younger than expected?
"Parenting is hard. I have so many younger cousins that are around this age, and I'm like, 'Who's talking to them about sex and safe sex?' Understanding that the reality of having a child is so serious, and you don't want to be a baby raising a baby. Financially, it's hard. Mentally, it's hard. Emotionally, it's hard. We have our good days as moms, and I feel like social media kind of glamorizes and highlights certain things, but I wish people saw the days where you're so beat down, you're looking at this baby, and you're trying to figure out how you're going to take care of them. At a young age, I just don't think it's something that any young girl needs to go through or should go through. I love my children, but, of course, I wish I would've waited until I was older, financially stable, knew more about myself, or even knew anything about myself. I just hope that girls can see our show, and continue to realize that the reality of parenting is rough. Do you want to go down that road right now?"
In the midst of being a mother and a partner, how do you manage your mental health and carve out "Cheyenne Time"?
"To be honest, I'm still working on that. I think that's probably one of the things that I'll be working on for a while, [which] is trying to figure out that Cheyenne time. Between parenting and being a mom, I'm about to get married next month, I'm an entrepreneur – I wear so many hats, and I still am trying to figure out how to take them off, and just sometimes shut everything down. It's a work in progress, I'm so bad at it, honestly. I wish I could sit here, and say, 'I know when to take time off,' and when to sit and relax, but I'm not one of those people. I've seen my mom work [in] her office that she owns with my dad for 25 years. I was raised in a working environment. That's what I know. It's hard now as an adult, trying to realize how to turn certain things off at certain times, and how to just focus on my kids, or focus on that. It's an ongoing argument in our house."
How have you begun to teach Ryder about conversations around race, natural hair, and embracing the power that is Black girl magic?
"The conversations with Ryder have started at such an early age, and there's so many ways to start these conversations with your kids. There's this show on Netflix that I love called Karma's World. Ryder was so excited when she saw a character that she could relate to, and can see herself in. She had big curly hair, her skin was brown, she would sing, and she would dance. Ryder enjoys that show a lot. One day I was watching it, and I realized that they were having a lot of conversations that I wasn't sure how to introduce to Ryder. For example, Ryder came home, and basically said that someone tried to touch her hair, and said, 'Is curly hair beautiful mom? I want my hair to be straight.'
"I'm like, 'Oh my God. Are we starting this early already?' We were watching an episode of Karma, and she was having the same dilemmas at her school. We sat down, watched the episode, and afterward, Ryder had so much confidence and was like, 'Tomorrow, I'm going to go to school and tell them you cannot touch my hair. My curls are beautiful.' There's so many books, there's all these little shows, and it helps you introduce the conversations at such a young age, and not to feel like you're saying the wrong things. You have to start now. We tell Ryder every day just how gorgeous she is, how smart she is, how brilliant she is, and how much power she has in her skin. She'll repeat it back verbatim. It just makes me feel like I'm doing this. I'm holding myself accountable as her mother, and what she is taught."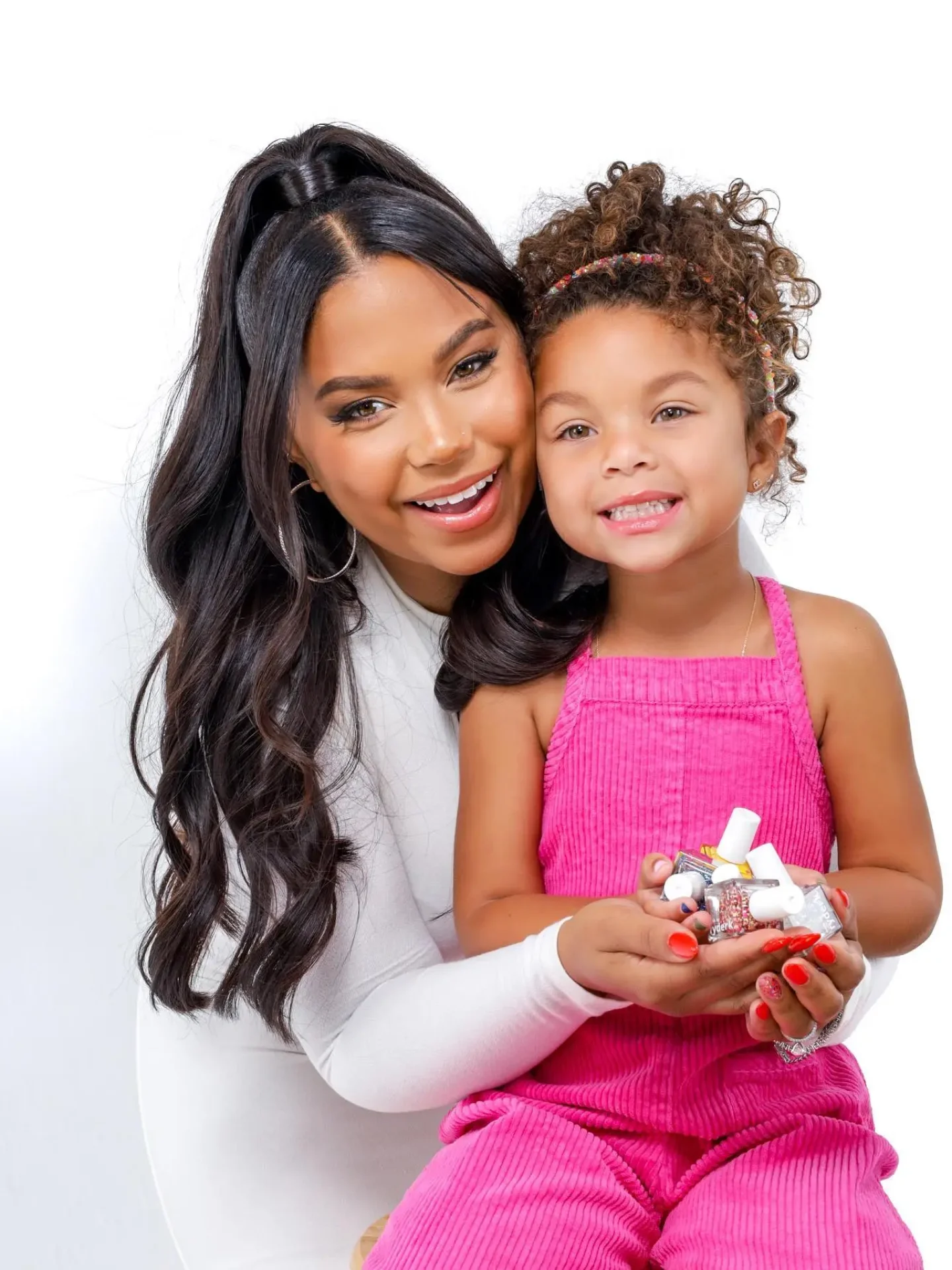 How has being a mother helped you grow as a woman?
"I say all the time that I would not be where I'm at right now if it wasn't for me becoming a mother. I feel like my strength is dependent on my children. I never knew how strong I could be until I had kids. I always try to think, 'Would I be this strong without my children?' I just don't see it because you go through so much as a mom. Sometimes, it's too much, but I just know that I have grown so much as a mother within myself [and] my confidence, and these are all things that my kids have taught me. I have good days and I have bad days, but who doesn't? When I look at my babies, I have to keep going."
What values are you instilling in your children that you were – or weren't – taught growing up?
"I come from a very pro-Black home. At a young age, I can remember a lot of conversations about what it means to be Black, how powerful that is, and what comes with that. The responsibilities, the conversations, the different dynamics. I want to take what my parents have taught me and continue to teach my children what that means to them, and the power that they can also have. I grew up reading Malcolm X at the age of 13. When I turned 16, again, my dad had me read it again. He's like, 'It will hit differently at different ages.' How are you going to know your history if you don't read? I buy Ryder tons of books and Ace tons of books, even though he's still so young. I feel like right now is the perfect time to start and be educated about who they are."
About D'Shonda: Born and raised in Brooklyn, NY, D'Shonda Brown is the Associate Editor at Girls United. When she's not interviewing or writing, she enjoys running, dancing, buying sneakers, and binge-watching Lifetime movies.