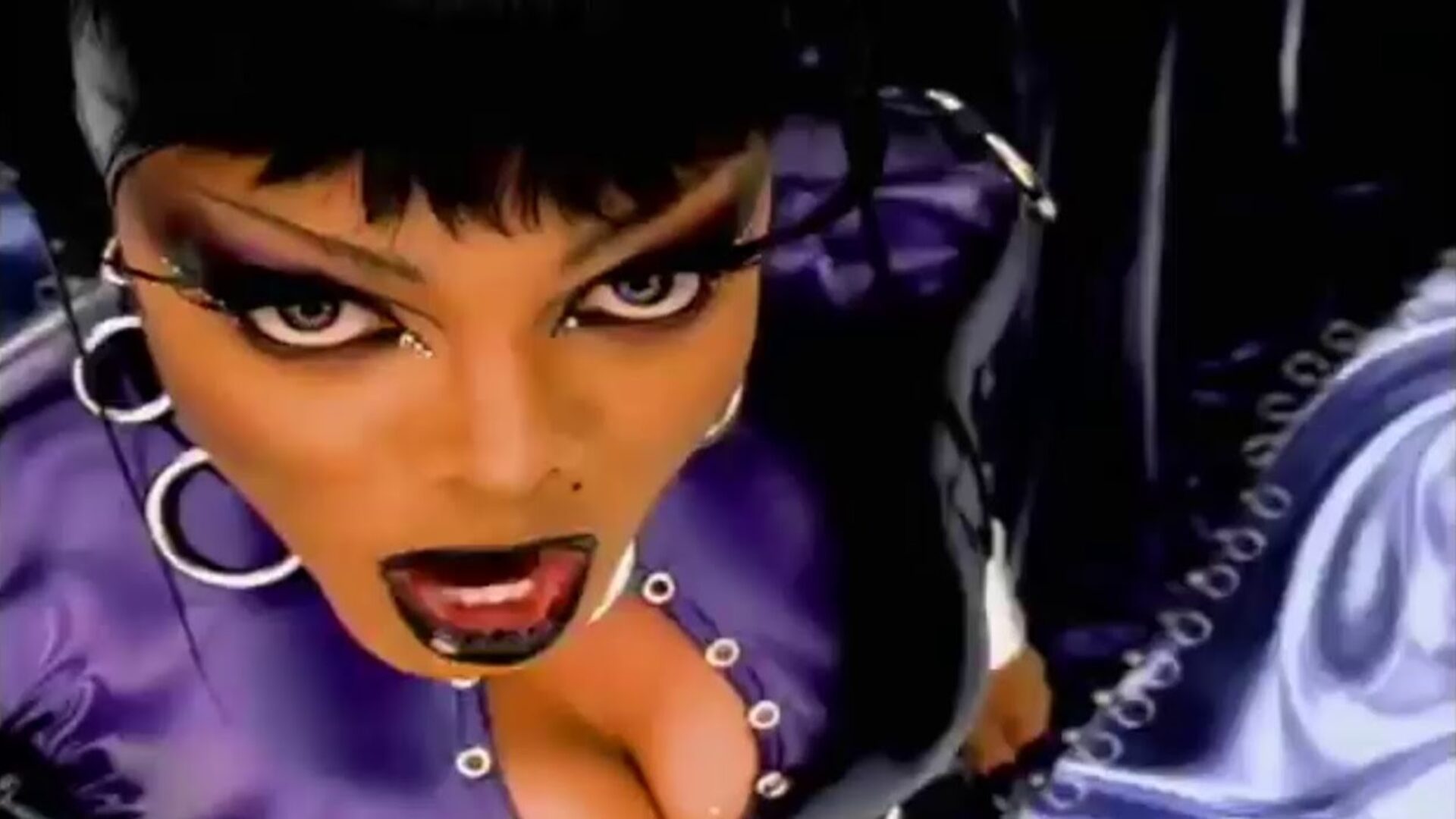 Janet Jackson Breaks Down Her Iconic 'What's It Gonna Be' Look
Jackson spilled the beauty tea on the classic 1998 music video.
Janet Jackson has been doing this entertainment industry thing for well over 30 years and if it's one thing about the 55-year-old icon, it's that she will serve you a look every single time.
Hot off the heels of her Allure Magazine cover and her documentary on Lifetime Television, Jackson gave fans a treat on Allure's YouTube channel to share some fun facts about her most famous music videos including "Rhythm Nation," she and Michael Jackson's hit duo "Scream," and her Busta Rhymes collaboration "What's It Gonna Be?".
The "What's It Gonna Be" music video, was directed by famed music video director Hype Williams, featured Jackson in a futuristic purple leather catsuit with dramatic lashes, winged eyeliner, and a dark vampy lip to tie it all together. "The inspiration came from Bust and Hype and it being futuristic. I love anything that relates to the future," Jackson admitted to Allure. She noted the importance of the video to feel "strong," "bold," and to "feel very futuristic" by adding different elements to bring the vision to life.
With hair by celebrity hairstylist Janet Zeitoun, styling by Wayne Scot Lukas, and makeup by Mathu Andersen, Jackson and Busta Rhymes' vision surely came to life and translated flawlessly on screen. Referred to as "cock feathers" because of the type of bird, Jackson reminisced on having the large feathers put onto her eyes for lashes instead of the traditional route.
Jackson also revealed that there was a slight beauty malfunction during the video shoot, but she effortlessly cleaned it up without anyone noticing. "I don't think I ever remember someone having black lips," she thought aloud. "I remember there was something that they used for my beauty mark for this video and it was shiny. There was one point in the video where I stick my tongue out and everyone thought I was going to lick [Busta Rhymes], but my beauty mark had gone from a beauty mark on my face to down by my lip. I didn't want it to ruin the take so I was licking it off of my lip and I had put it on my tongue at this point."
Wow, the Diff'rent Strokes child actor even makes makeup snafus look sexy! "No one knows until now, I've never spoken about it." Jackson continued to reveal that style architect June Ambrose put together her collaborator's look for the music video. Fun fact about Jackson's outfit, which she was hesitant to share because it might've been "too crass," the accessories were made out of cock rings down to the hem of her garment, including her long acrylic nails. "It took me 11 hours to get ready for this video," she said.
Did you know that Zeitoun also styled Jackson's hair for her July/August cover of ESSENCE in 2018, which she referred to as a "fun-filled fantastic shoot?"
Need a refresher on the intensity of Jackson's iconic "What's It Gonna Be?" look? Check out the official music video below.
Photo Credit: Photo by MARK RALSTON/AFP via Getty Images