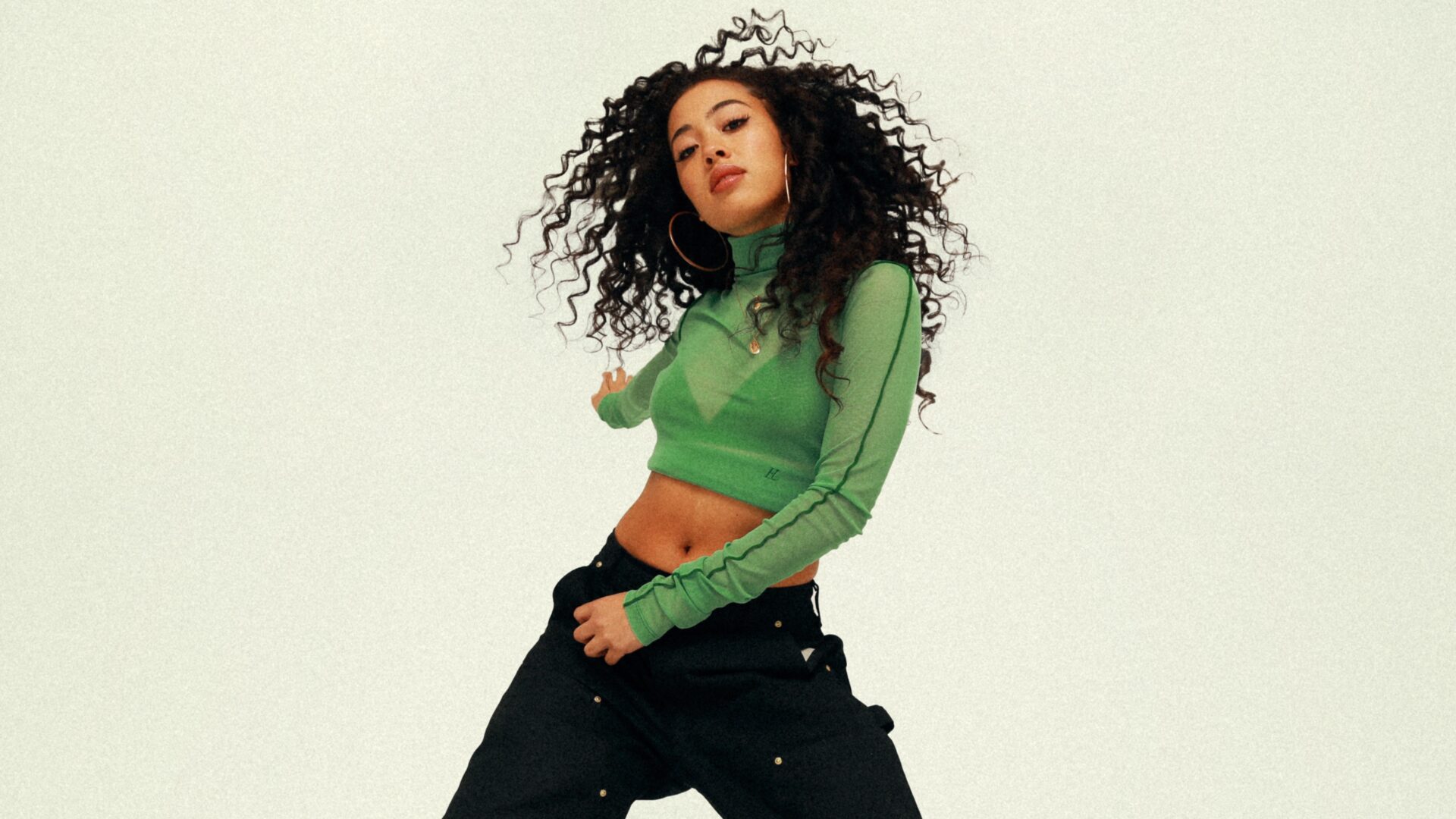 Meet Joyce Wrice, The Singer Behind The New 'The Proud Family' Theme Song
Here's how she manifested the opportunity of her dreams.
Joyce Wrice first fell in love with music when she was around the tender age of two years old. During our interview, she reminisced on simpler times when her appreciation for music blossomed, mentioning that her parents have the video documentation to prove it. "I'm in diapers and I'm carrying like a turkey leg. Boyz II Men is playing in the background and I'm just having a great time," Wrice told Girls United. Three years later, she was riding around with her father, and "Only You (Remix)" by Biggie and 112 came on. That's when she knew she had truly fallen in love with hip-hop and R&B culture.
Her musical influences range from Luther Vandross to Minnie Riperton to Mary J. Blige, Mariah Carey, and Aaliyah, but there was one artist in particular that made her want to take her voice to the next level. "Hearing Tamia's first album, too, in the car was a huge moment for me because that's when I realized I wanted to sing like her. I wanted to express myself through singing and music," Wrice explained.
Now 29, the Southern California native is an R&B singer set to headline a 26-date North American tour alongside her "Falling In Love" collaborator Lucky Daye this March.
In addition to riding high following the debut of her 2021 Overgrown album, Wrice has been given the opportunity to reimagine the theme song for Disney+'s "The Proud Family: Louder and Prouder," the long-awaited revival of "The Proud Family." Wrice told GU about the impact of the theme song in music and Black culture, "That theme song is not just a theme song. That is iconic. It's a classic record that everyone loves, you know?" Wrice continued, "The series is so important to us as the Black community. It's so rare to have animated series that represent us. When they hit us up, we were so excited."
Television and film composer, songwriter, and producer Kurt Farquhar, who wrote and composed the original "Proud Family" theme song performed by Solange and Destiny's Child, tapped the rising R&B starlet to give a contemporary performance. "What made Joyce Wrice great when we saw her video, she had this great spunk, this attitude," Farquhar said in the Music Featurette behind-the-scenes. "She looked like she could've been a character on the show."
Girls United connected with Wrice about her love for music, how The Proud Family impacted her childhood, and her plans for the future of her career.
Girls United (GU): First of all, the theme song – you killed it. How did the opportunity come about for you to record it?
Joyce Wrice (JW): It's pretty wild. This happened in the summertime of 2021. What's really interesting is I wrote down this goal next to my Buddhist altar. I wanted to do more like commercials, I wanted to be in TV and film. I just wrote down that I need to do this. Right when I wrote that down and determined that it was going to happen, we get this really cold email. It was a little cryptic and it was just like, "Hey, this is Disney. We're interested in having Joyce a part of our animated series. Are you interested? Please let us know". Literally, that happened I would say a week or two after I set that goal.
I'm very specific about these things. I was like, it has to make sense and it needs to be tasteful. We were like, "Is this fake? What is going on?," but we still replied. We were super curious to see what it was. They came back to us talking about how The Proud Family is doing a reboot and they want to reimagine the theme song. They came across my music video "On One" and they felt like I would be a great fit. I was blown away. My manager and I especially, Jasmine, are huge fans of the show and we grew up on the show. When you can just really dream big like shit that will make you fucking laugh at yourself, those are the things that we should be striving towards. In this life, anything could happen at any moment. I want to live with no regret and live a truly fulfilled life. When we can be representation of that and be a model for that, we can impact others to do the same.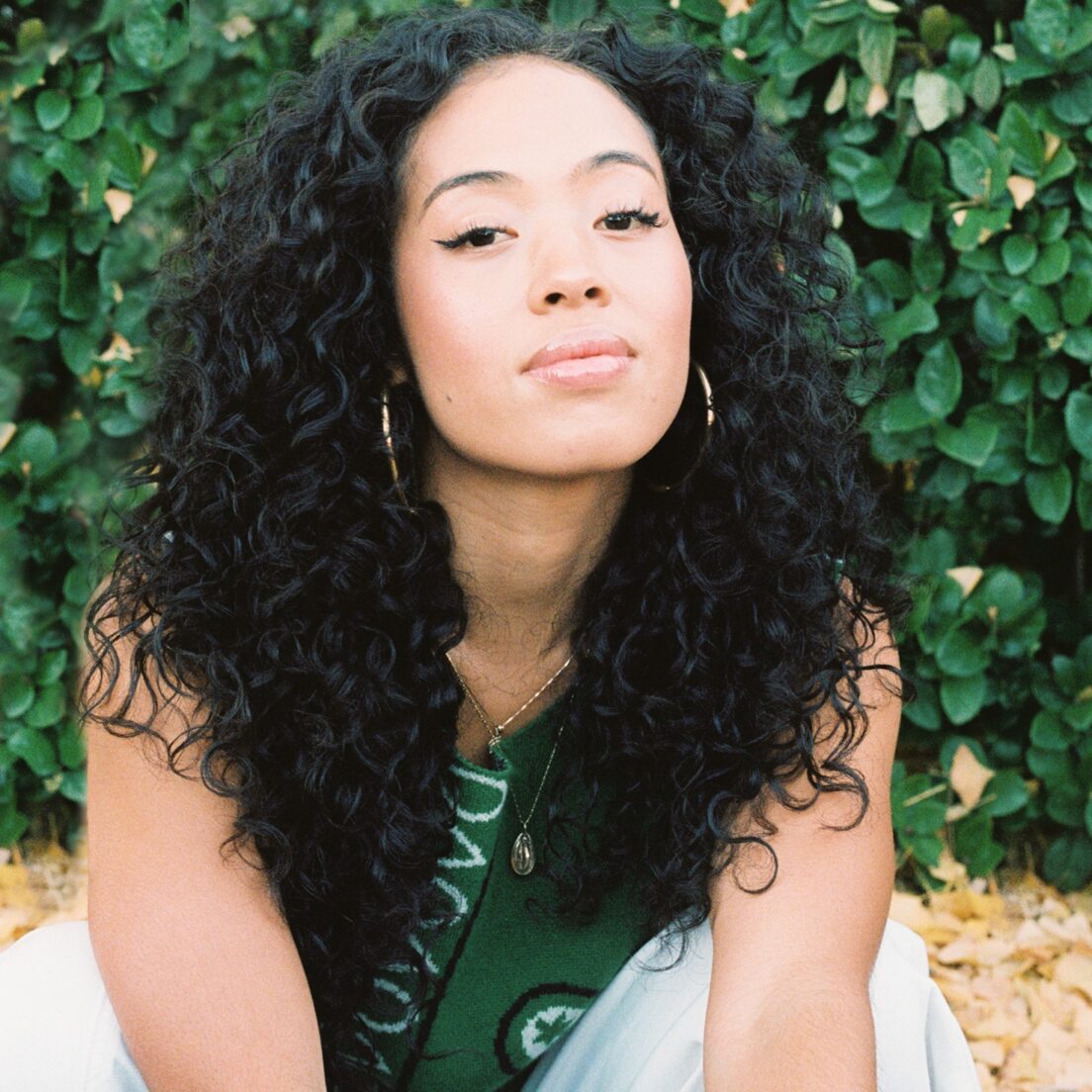 GU: How did The Proud Family play a part in your childhood, and what were some of your favorite episodes?
JW: I was always so excited to watch the show because I felt represented and seen, and I saw my family members in the show. I felt like I could relate to Penny having a father who's super authoritative and just doing the most. There were times when my parents were that way, so it was so nice to see someone that I can relate to.
I also love the show because it was so informative. I love the episode on Kwanzaa. I love the episode on Penny knowing that she could be on the football team and that as young girls and women, we shouldn't be treated any differently. It's amazing when we can learn from these shows as well and it was a huge highlight of my childhood.
Want some serious nostalgia? Tap into our conversation with 'High School Musical' star Monique Coleman about reuniting with co-star Corbin Bleu for another movie.
GU: Tell me about your Overgrown album. What inspired the project, and where did the title stem from?
JW: The inspiration behind Overgrown was what I was going through at the time. I was really just having trouble emotionally, like not knowing what I wanted in a relationship, but being involved with somebody and blindly being in it, and knowing that it didn't feel good in certain moments. Each session was an opportunity for me to take what I wrote in my journal into a song. In the beginning with [my producer] D'Mile, we were just figuring out our flow, but once we found our rhythm, naturally the music was sounding so good. It was really matching how I was feeling and how I wanted everything to be portrayed. Overgrown is really me coming into my womanhood, my adulthood, and unapologetically doing that.
The title came after I had made the titled song. The last song on the album Overgrown, I made that with my friend, Matt Keen, and it was during 2020 when the pandemic was at its height. I was telling him that I was so sick and tired of being defeated by my insecurities and my circumstances. We started just writing the song on the piano, and once we wrote the song, I felt like this would be a perfect title because I finally just stepped into this place where I'm done. I'm not going to allow these things to define me.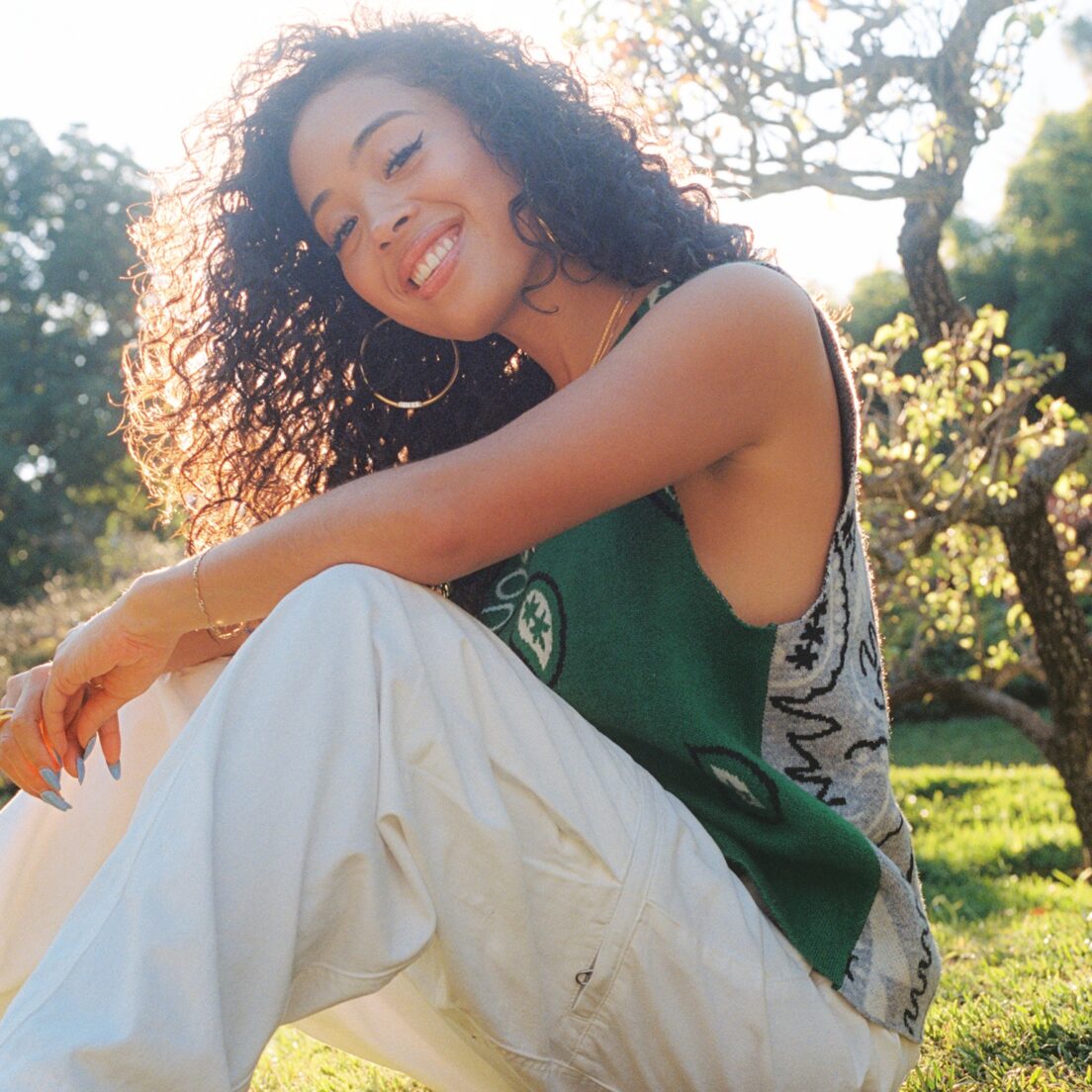 GU: As an artist, how have you seen old-school R&B come back to life in this new wave of R&B and hip hop artists?
JW: I mean, for a moment, I felt like a lot of things were being sampled and redone where, in my opinion, I wanted things to feel a little more authentic. I feel like now people are really doing it in a unique way, in their own way, that feels authentic, organic and natural, but still nostalgic, which is very, very refreshing. I'm really excited about music and I'm really happy to be a part of this new wave.
Read our exclusive interview with Ella Mai about the state of R&B music and her single, "DFMU"
GU: Where do you see your career in entertainment, music and television going in the future?
JW: I definitely see myself putting out more music. I really want to expand my sound, be more versatile and do things that are unpredictable and unexpected, as well as tied to my roots and what I've always loved. I'm excited to share new music with everyone and I really want to get into expressing myself in other ways creatively. That could be acting, or that could be voiceovers. I'm so curious to see what I can do with my gift and I want to encourage other people to do the same. We have so much that we can do and there's just so much to explore. I want to keep growing, keep expanding and elevating, and challenging myself in the best ways possible.
Want to get ready and pumped to watch The Proud Family reboot? While we wait for the February 23 premiere date on Disney Plus, check out the official trailer below to get a glimpse of what Penny Proud, her family, and the rest of the gang will be getting into.
Photo Credit: Christian Smiley