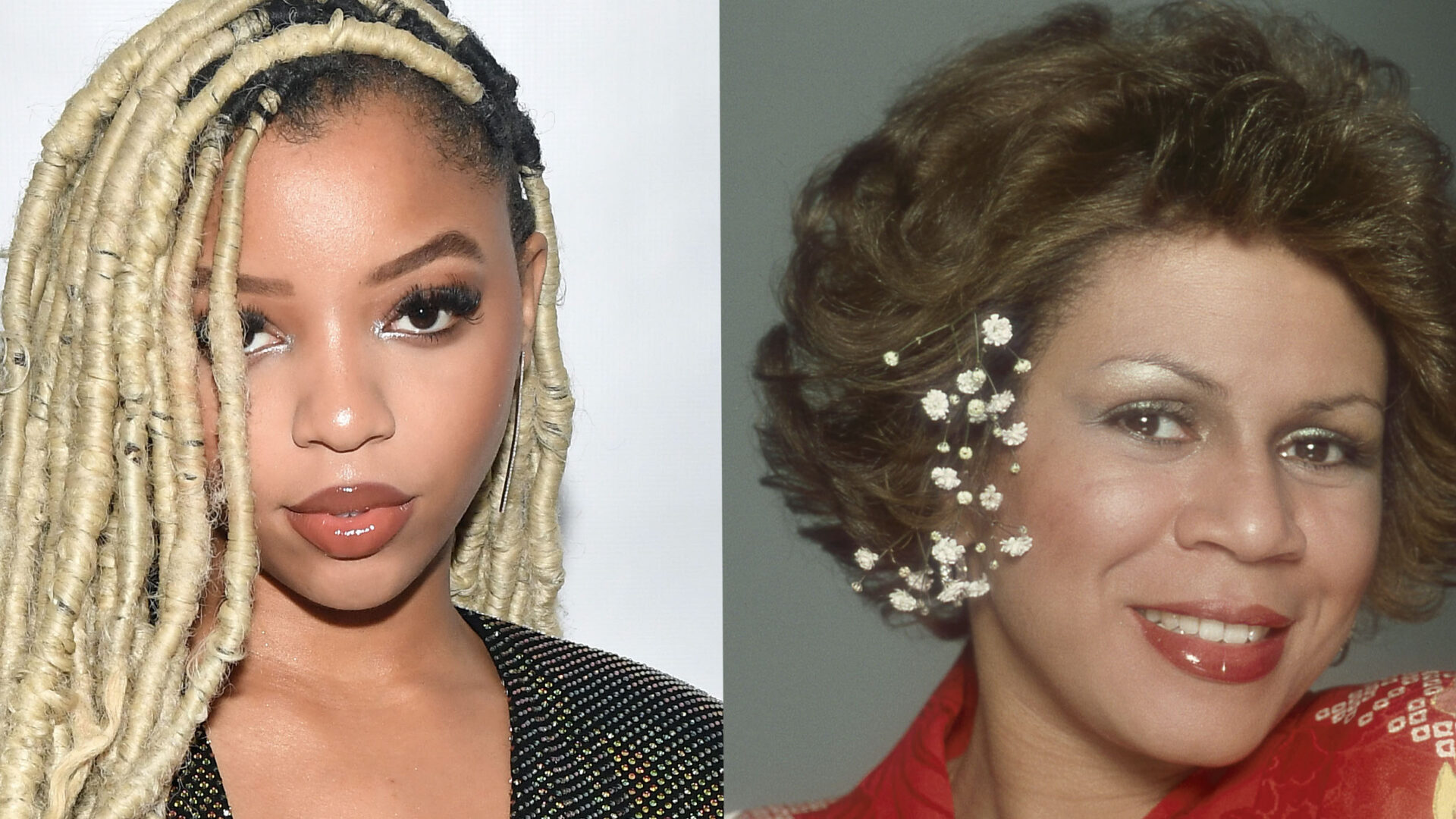 Watch Chlöe Cover Minnie Riperton's Classic Song, 'Lovin' You'
She sounds like a 'Perfect Angel.'
Chlöe Bailey has been keeping the song covers coming. From Yung Bleu's "You're Mine Still" to a rework of Rihanna's "Love on the Brain," the soulful singer always puts her own spin on modern hits. This time around though, the 23-year-old opted for a cherished classic — Minnie Riperton's "Lovin' You."
Like Chloe decades later, Riperton got her start as a member of a group. She was a part of The Gems in her teen years and was then in an experimental funk band, Rotary Connection in the 1960s. She also sang background for acts such as Stevie Wonder and Ray Charles, as well as Chess Records' recording artists like Etta James, Muddy Waters, and Bo Diddley. Her sophomore solo album, Perfect Angel, contains "Lovin' You" and was her biggest-selling album. It is certified gold.
The 1970's single she is most famous for was dedicated to Riperton's daughter, Maya Rudolph.
Read about Stevie Wonder's legacy of love here.
Riperton's work inspired generations of vocalists, including Mariah Carey. Since her untimely passing in 1978 from breast cancer, her biggest song has been covered by Shanice, The Stylistics and Ariana Grande.
As for Bailey, she's carefully prepping her debut solo album. She is 1/2 of Chloe X Halle and says she's adjusting to working by herself.
"When my sister and I create, we don't try to dim the other's light, so the creative process for me has been exactly the same. Now it's just me in my bedroom," she said to Billboard in 2021. "But it was a little scary in the beginning, because [I was used to] having Halle be there to ask, 'Is this sounding good?' Having her sign of approval meant so much to me. Now I have to be my own voice and be proud and confident in what I bring to the table."
Watch Chlöe cover "Lovin' You" (and hit that magical high note) below.