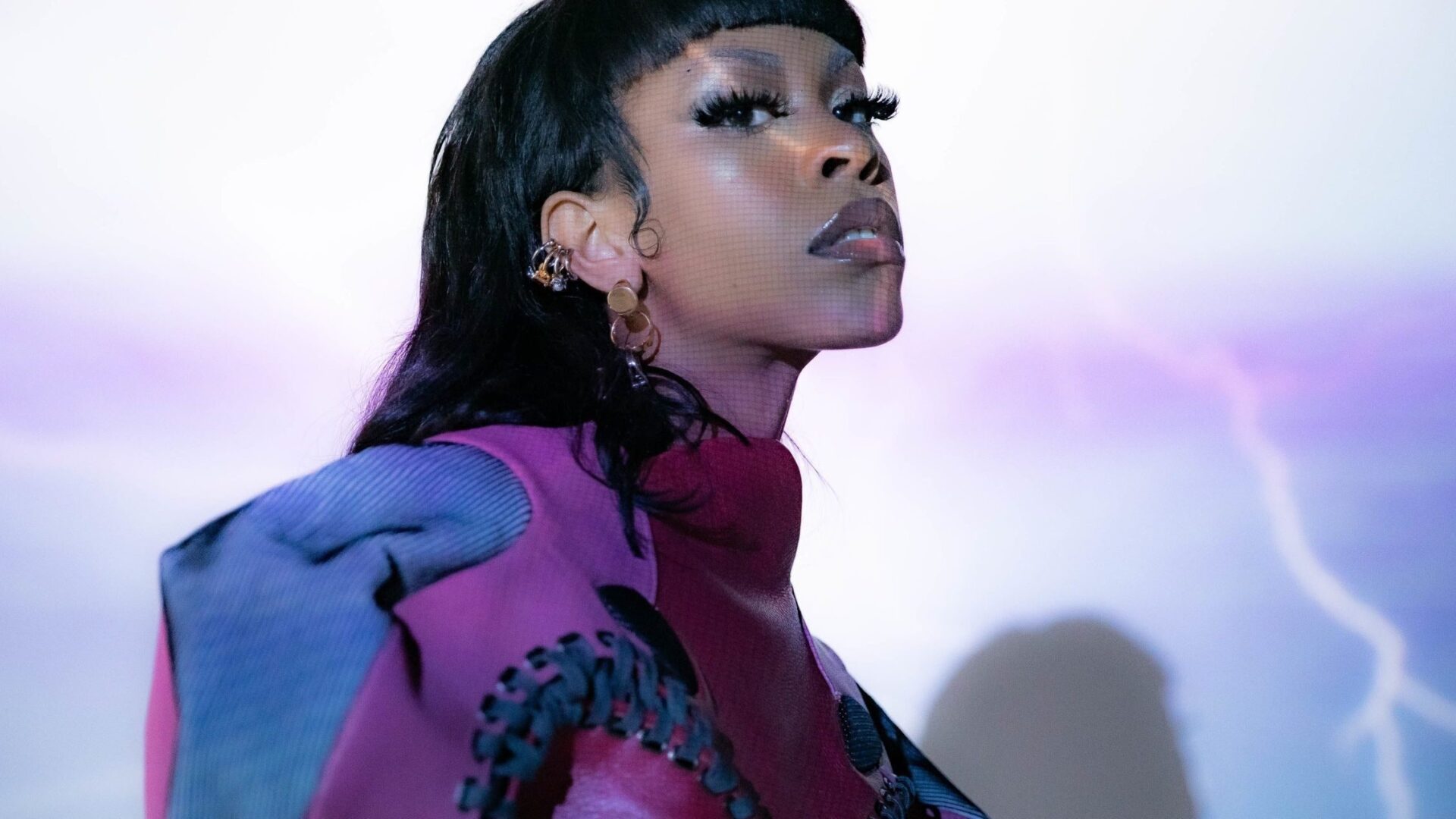 Black Women Are Making The Most Exciting Hip-Hop Right Now
Women are creating diverse, honest material and they are getting the attention, and accolades, they deserve for the first time in years.
GU Jams is Girls United's weekly column dedicated to sharing and discussing new music and music news. This week we're focusing on women in hip-hop.
On December 4, we were gifted new projects from rappers Rico Nasty and Yung Baby Tate, both artists who have become celebrated for their sweet-meets-sour approaches to hip-hop. Tate, who is Grammy-nominated, sings, raps and produces, dropped off her After The Rain EP that features the Danity Kane-sampling lead single, "Rainbow Cadillac." On the EP, she shares an empowering, post-break up effort that puts her clear talent on full display and proves that she's ready to dominate. Meanwhile, Rico released her debut full-length album, Nightmare Vacation, through Atlantic Records, 6 years after sharing her first project, Summer's Eve. Both artists are a part of the growing crop of women who are keeping rap invigorating, hot and honest.
There was a time, not too long ago actually, during which there was a singular force who dominated rap for women—Nicki Minaj. Her singularity was not her fault, as fans, as well as industry insiders, thrived on the idea that all women are in fierce competition with one another and that only one can be great at a time. This went on for nearly a decade, though it directly followed a time period marked by successes, and subsequent breaks.
In the mid-to-late '90s, there were a number of women making diverse, history-making material. In 1994, Da Brat became the first woman in rap to go platinum by herself for Funkdafied. Two years later, Lil' Kim's Hard Core, her raunch fest of an introduction, was released and was certified platinum within 5 years. Foxy Brown's second album, Chyna Doll, debuted at #1 on Billboard's Top 200 Albums in 1999, a feat also accomplished by Lauryn Hill in 1997. And of course there was Missy Elliott, whose combination of old school techniques, onomatopoeias and futuristic production helped her album Supa Dupa Fly become the highest-selling debut by a woman in hip-hop at the time of its release. It also went platinum within two months. All of the women mentioned were molding distinct additions to new, Black feminism—but were also all on hiatus from making new albums by 2005.
This paved the way for a new crop of artists to emerge and thrive, but truthfully, none quite matched the immediate, and continued mainstream, critical and fan success of Nicki Minaj. But this changed with the rise of social media, particularly Instagram, and how much easier it became for women to market themselves and develop their own fan bases with no male co-sign or middle man. From this new era has come acts such as Cardi B, the City Girls, Asian Doll, Megan Thee Stallion, Kash Doll, Chika, Maliibu Miitch, Tierra Whack, Flo Milli, Rubi Rose, Rapsody, Ken The Man, as well as Rico Nasty and Yung Baby Tate.
Once again, each has their own distinct flavor—Cardi B addresses critics and embraces her sexuality with a heavy New York accent, Tierra's classic skill, freestyling abilities and Dr. Suess-style videos have been game changers, Ken The Man is proudly hard on suitors, non-committal, and has otherworldly breath control—and don't shy from pushing boundaries in their respective lanes.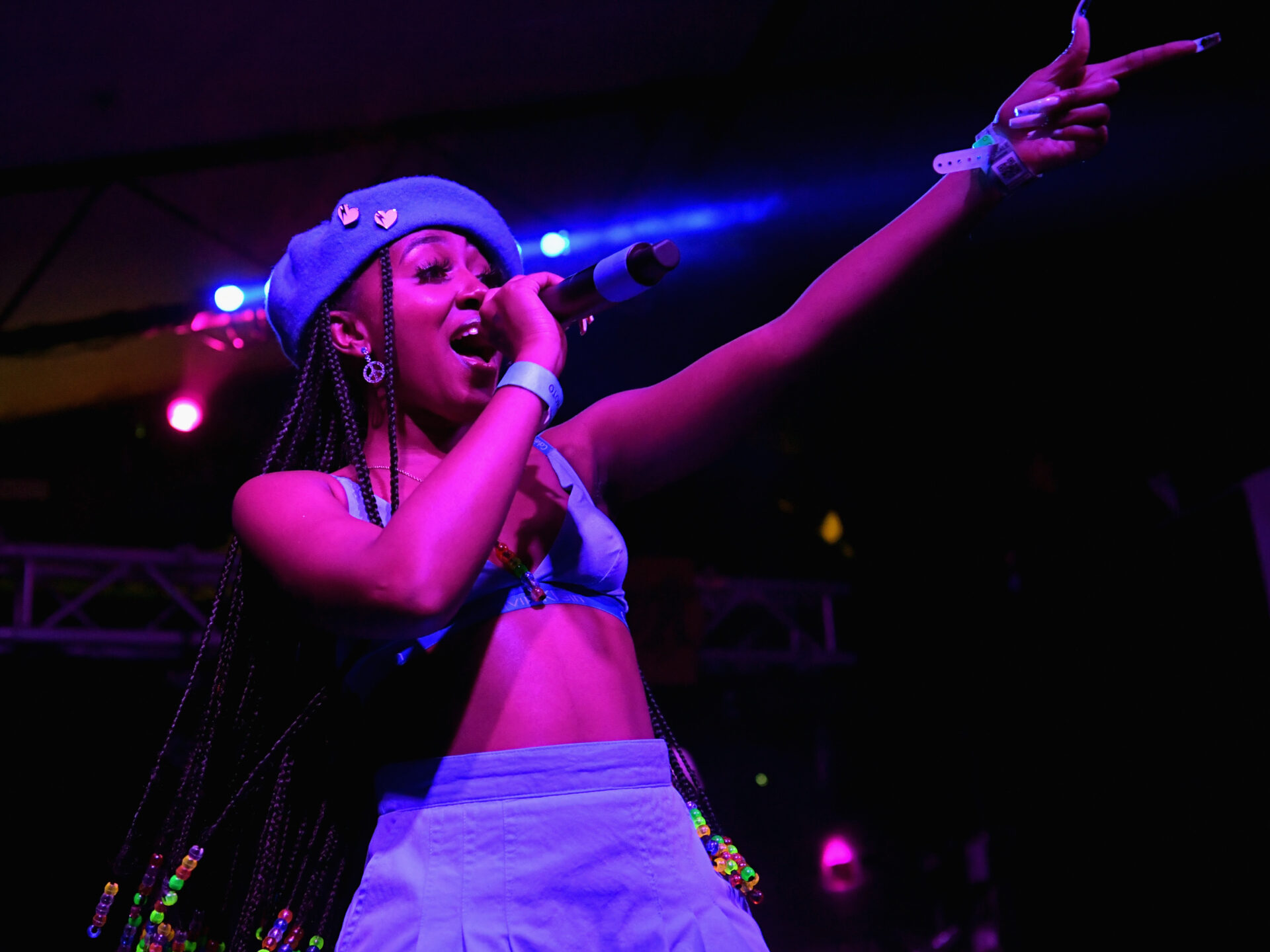 Many of the newcomers have faced harsh condemnation from hip-hop purists and fellow artists alike—in 2019 producer Jermaine Dupri bashed the whole lot, saying their work was "like strippers rapping." While lumping all women together to make light of their contributions is lazy and offensive, it's also a reminder of what's expected of Black women for them to be deemed worthy of making an impact. Criticizers don't see the value in women being overall more comfortable in prioritizing their pleasure, knowing their worth, being truthful about their mental health, or simply having fun.
It's likely that people don't even understand that looking down on women for approaching certain topics is a direct branch of misogyny. The worst part is, even when women do pass their "tests," they are called out for one reason or another, with a recent example being Noname being attacked online by J. Cole for her tone on Twitter.
But these responses make the music even more exciting. Fans couldn't wait to hear Noname's musical response to J. Cole, "WAP" had underwear contorting while it shot to #1 on the Billboard Hot 100, and Megan Thee Stallion recently released her debut album and is nominated for 4 Grammys, while social media users speak ill of her beating Lil Baby at the 2020 BET Hip-Hop Awards. The vitriol and more importantly, the creativity that these artists possess, are instantly channeled into the music and we can't look away.
Even when there isn't hate or odds to be overcome, the music is hot regardless. There's no denying it.
It doesn't really matter if you hate the raps that women are producing because it's all happening and it's necessary. We need a variety of perspectives. We need Rico's punk rap energy, Megan's southern confidence, Bree Runway's ear for pop music, and Yung Baby Tate's melodies. This is the most innovative, thrilling hip-hop music that's been made in years, simply because women are fierce enough to make it, exclusionary attitudes are not as prevalent within creative camps, and futurists are wise enough to listen once again.
Be sure to listen to Yung Baby Tate's After The Rain, Rico Nasty's Nightmare Vacation and Kash Doll's "Bossa Nova."