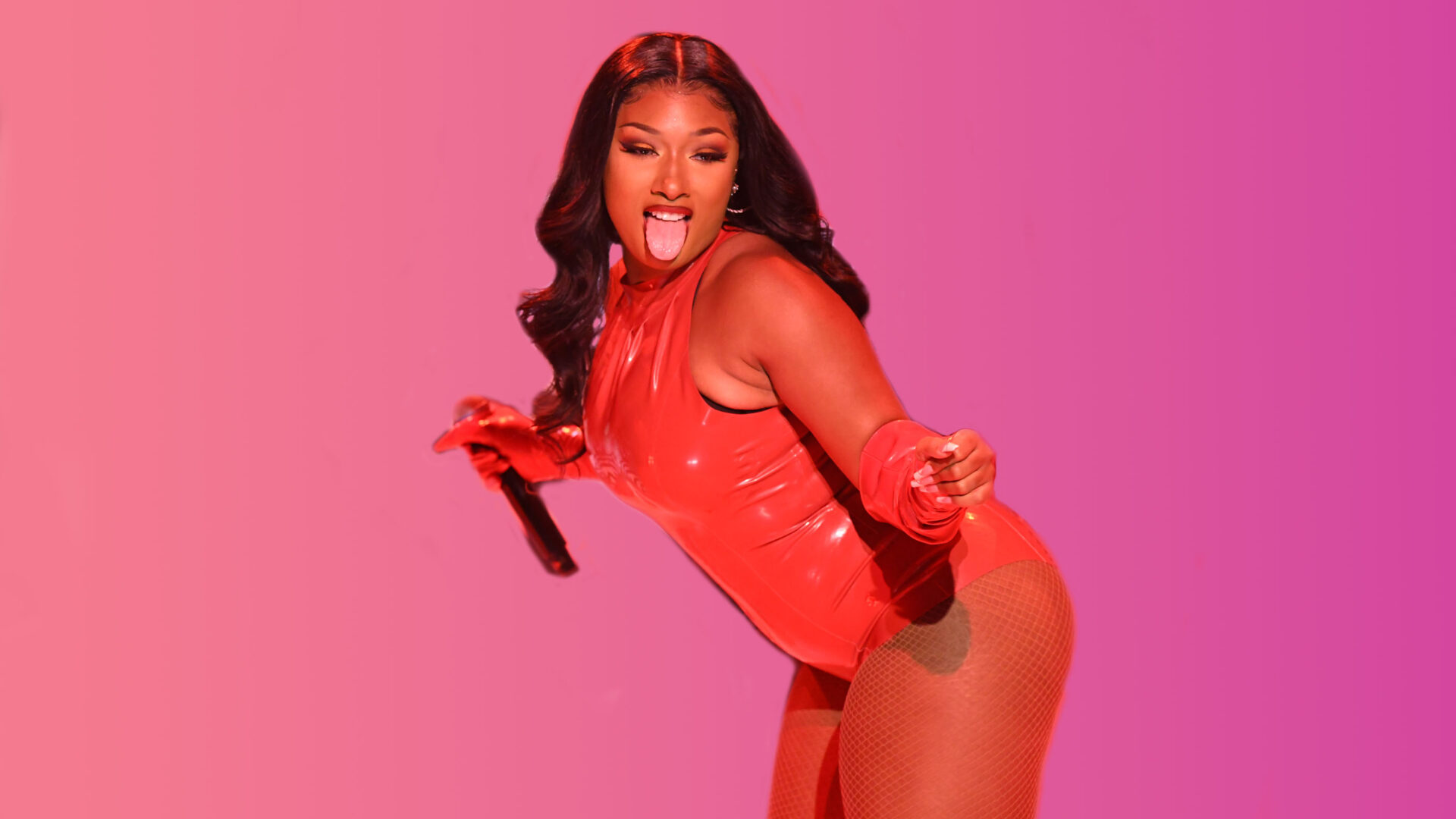 GU Jams: Review Of Megan Thee Stallion's 'Good News'
The Houston rapper is more confident, and experimental, than ever on her debut LP.
Like all of us, Megan Thee Stallion has had one hell of a year.
From entering 2020 with Beyoncé and Blue Ivy, to publicly airing out label woes, to appearing on a chart-topping single that lingered on the lips of conservatives for weeks (and that's not even the half of it,) the "Don't Stop" rapper has consistently been in international headlines. Now, the 25-year-old is ready for her close up in the form of 'Good News,' her formal debut album and a declaration that's she's ten toes down, forever.
Megan comes in hot on "Shots Fired" and "Circles," both of which address the violence she experienced over the summer. On the first track, she stands firm in her truth, addressing naysayers with assuredness and no reservations about being confrontational. Everyone knows that you can never successfully talk down on someone who truly knows themselves and Megan is fully acquainted with herself, her experiences and her skillset.
A number of guest features can be distracting, especially on a debut effort, as it can give the impression that the star is shrinking in their own light. "Good News" avoids such a reaction, with each artist adding to the narrative and overall feel of the project. DaBaby ("Cry Baby,")—who has consistently complimented Megan on their joint material—Lil Durk ("Movie") and the City Girls ("Do It On the Tip,") work with Megan to enhance her vision and contribute to some of the most memorable cuts on the album. Of course, you can't go wrong with Beyoncé, who appears on one of the internet-shattering, previously released final tracks, "Savage (Remix)." To be able to tout the music legend as one of the supporters of your first official project is more than a flex, but rather a reminder of the sheer power that Megan possesses this early in her career.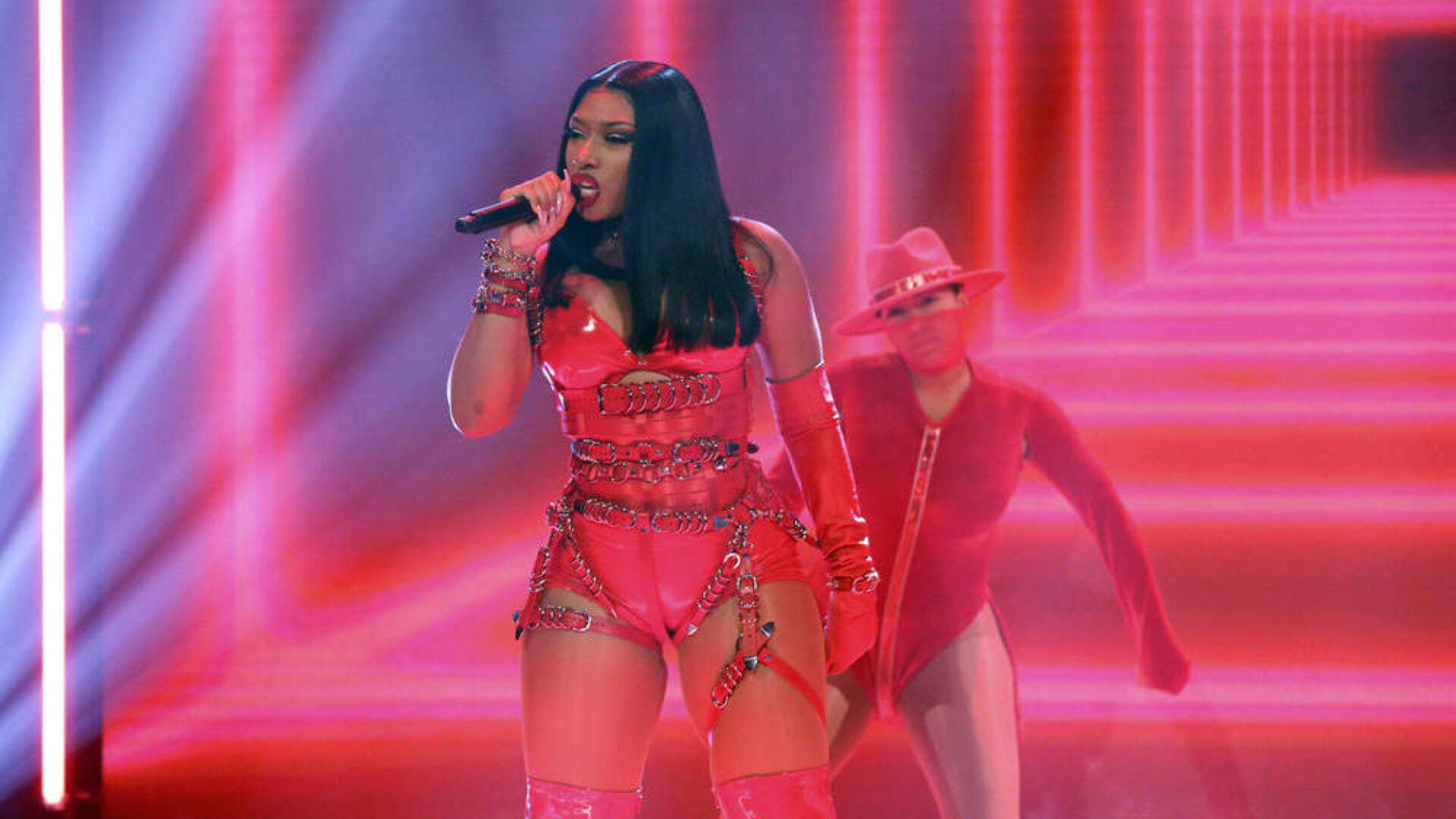 Like with "Hot Girl Summer," the rapper experiments with a more pop-influenced sound on "Don't Rock Me To Sleep," the closest we'll ever get to a "sad" break up song from her. Social media's critics have weighed in on the track and are ultimately confused, but seem to miss the point that generating a song for radio, or Gen Z's radio, TikTok, is a strategic move. Beyond that, trying a new sound, especially on your debut, isn't necessarily a bad idea. It sidesteps comments about predictability—one that Megan's fiercest detractors love to rely on—but on her own terms.
"Good news" as a phrase is synonymous with "gospel," which Republicans wielded at both Cardi B and Megan Thee Stallion when they released "WAP" in August. In fact, Megan's music has consistently been a talking point for misogynists who feign concern for this generation for women, only then to prop up their archaic ideas of womanhood. To them, feminism is a hindrance and a disgrace, since they can't envision a world wherein women aren't afraid of their power, or the disapproval of men. With 'Good News,' Megan shows that she's unconcerned with what those people have to say, especially when they boldly create, contribute to or make light of, her struggles, and the trials of Black women in general.
Once again, Megan Thee Stallion has delivered a body of work for the strong, bad and brave. After a series of months that would force most to retreat from social media, and the limelight in general, she's emerged as the ultimate form of the brazen, sexy MC we first saw in a 2016 Texas cypher. You can't help but be proud of the tenacity and artistry present on Megan's first full release, and if you're not, well, we know she doesn't give a damn. And that's why we love her.
Best Tracks: "Movie," "What's New"
Best Lyrics: "Keep your broke ass out a rich bitch business/And that go for you bitches too that's tryna get picked."
Listen to 'Good News' here.
Photo credit: Getty Images