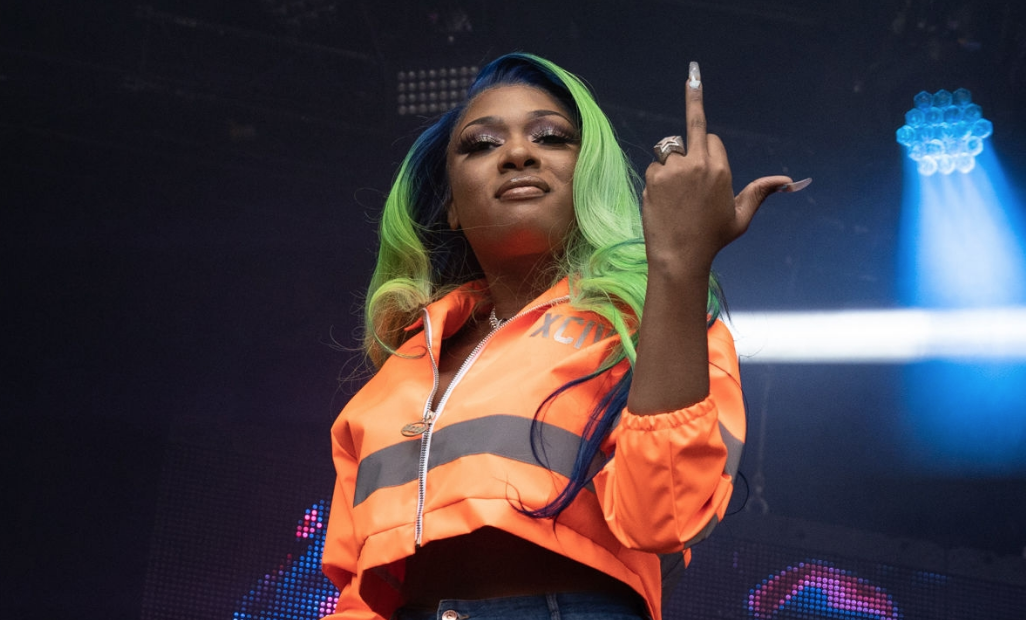 Megan Thee Stallion Alleges Her Labels Will Not Let Her Release New Music
"I got something to say," the rapper said on Instagram live.
It seems as if Houston rapper Megan Thee Stallion is the latest young artist to have troubles with a record label.
During a lengthy Instagram live, the "Big Ole Freak" rapper revealed that 1501, one of the independent record labels that she's currently signed to, is allegedly preventing her from releasing new music. The last single she released was "B.I.T.C.H," which dropped in late January.
"1501 tryna tell me I can't put out no music," she said during the video. "[I]t's real crazy because all I did was ask to renegotiate my contract, then it became a big ole thing. When I signed, I didn't know really know what was in my contract. I was young, I think I was like 20." She tweeted out "#FREEMEG#FREETHEESTALLION" and fans have since followed suit.
Megan Thee Stallion also alleged that all of the major opportunities, such as magazine covers, are ones that she's had to come into on her own, or with the help of her late mother, Holly. According to her, she's allegedly the only artist signed to the label who has created a big name for themselves. She is also signed to 300 Entertainment as an artist.
She's managed by Roc Nation, and that deal is how she purportedly realized what her contract with 1501 actually entailed. "[W]hen I got with Roc Nation, I got…real management, I got real lawyers and they was like, 'Do you know that this in your contract [with 1501?] And I was like "Oh damn, that's crazy, no I didn't know." One fan pointed out that this is also an issue that affected rapper Kash Doll as well.
"It just all went bad, it all went left…," she said in regards to her relationship with the label. "It's really just like a greedy game. Wasn't trying to leave the label, wasn't tryna not give nobody money that they think they entitled to."
Hopefully, this situation is resolved quickly.
Watch the full live here.
Photo Credit: Getty Images