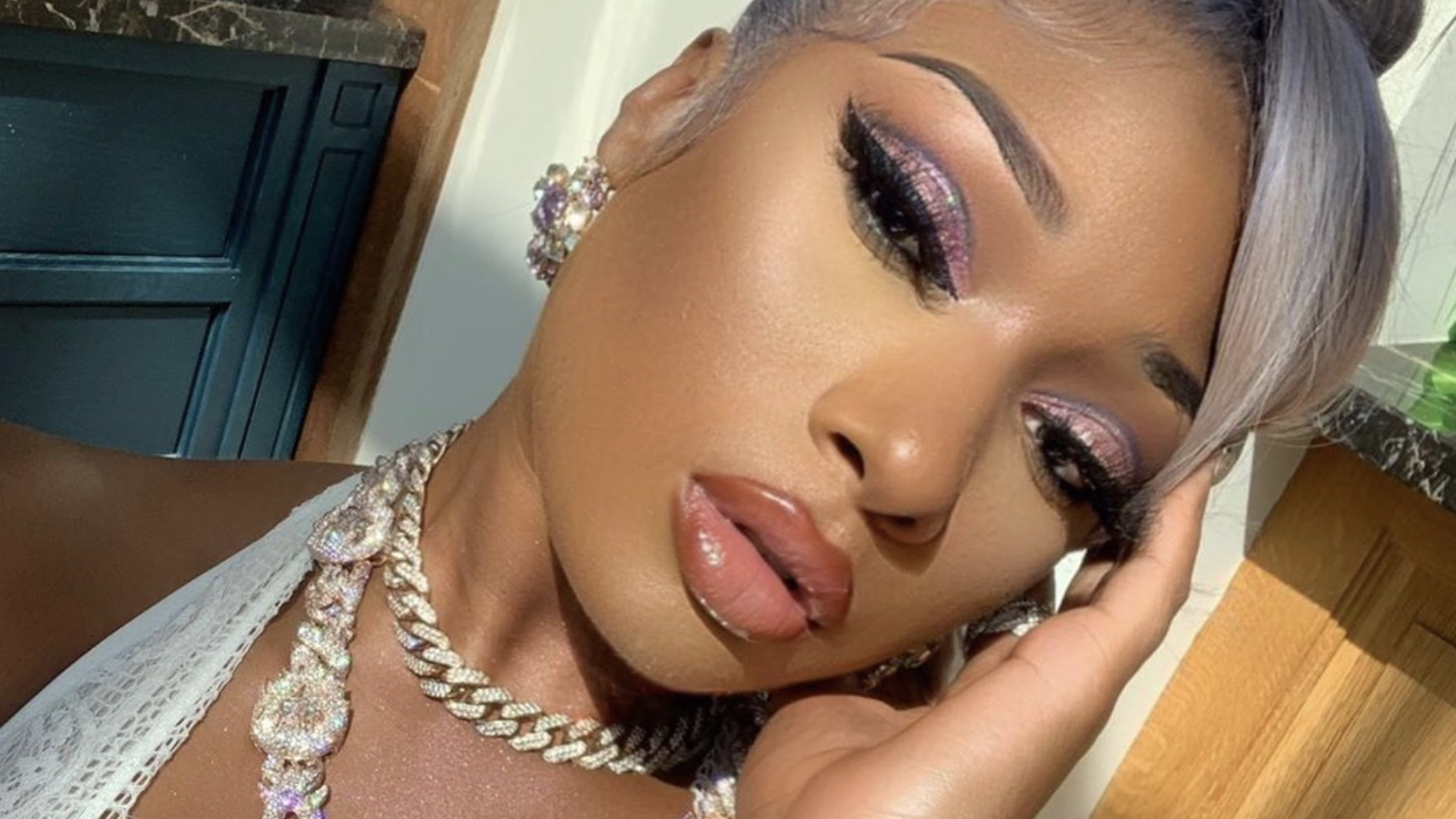 Megan Thee Stallion Speaks On Shooting And Addresses Jokes Made At Her Expense
Black women have been vocal about disdain for jokes/memes being made in regards to traumatic instances, such as the state killing of Breonna Taylor. We were also the ones coming against those making tasteless jokes about the shooting of rapper Megan Thee Stallion, and now the rapper has shared her own thoughts on the comments made about her.
In an Instagram live, the 25-year-old made her first appearance since the shooting incident earlier this month. She spoke on being a young performer without having either one of her parents (as both have passed away,) around her and her push to surround herself with people she thought made her happy. The rapper also touched on what she thinks of the people who have chosen to turn her life into a punchline.
"Do y'all n—–s just wake up, get on the internet, and be like 'Oh, I'mma just say this today, 'cause this gone get me some likes?'" she said during the clip.
Megan also called for empathy, asking people how they would feel if one of their loved ones was in her position. "What if your motherf——g sister got shot? What if your…girlfriend got shot? What if your….best friend got shot? Would you be cracking jokes then?"
It is beyond hurtful to know that Black women are not only unnecessarily exposed to harm, but that they are also unable to heal without disgusting commentary being hurled their way. For those who believe that this is simply "the nature of the internet," it is time you take a long look at yourself and evaluate the role you've played in the culture of cruelty.
Megan, we are covering you with love at all times.
Photo credit: Megan Thee Stallion