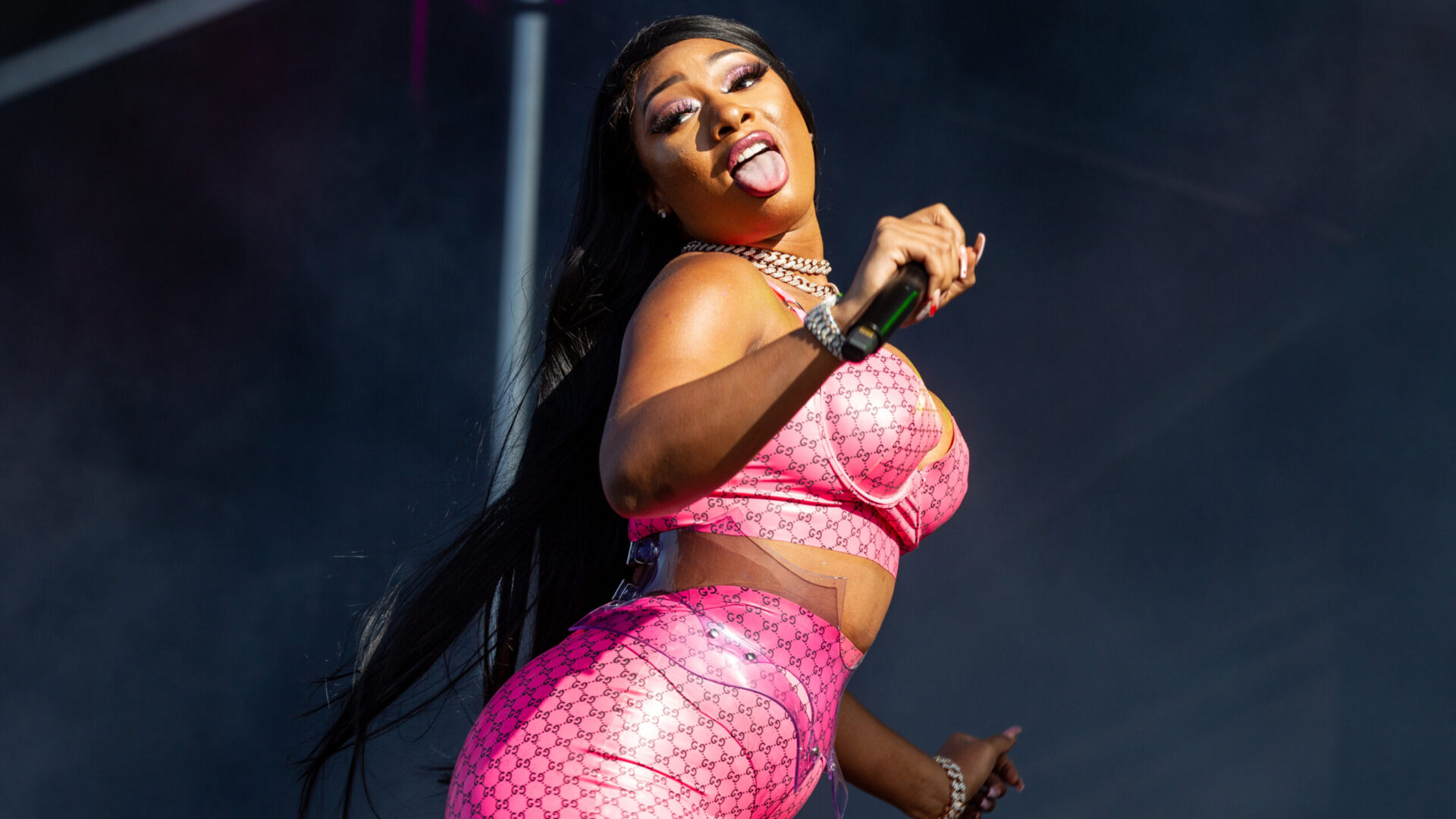 Megan Thee Stallion Is Unbossed
Megan Thee Stallion knows that Black women standing up for themselves garners vitriol at breakneck speed. She rides for herself regardless.
When Megan Thee Stallion spoke about her label issues, the world listened.
Some were stunned by how well the problems she outlined had been kept under wraps, while others noted that young Black women finding themselves in less than desirable contracts was a recurring problem within the music industry. But ultimately, Thee Stallion came out on top, and released an EP, Suga, which received an 85/100 rating on Metacritic. It also spawned a Grammy-winning single, "Savage."
She's letting us know that she's just as bossy in the courtroom as she is on wax.
1501 Certified Ent., one of the record labels Thee Stallion is signed to, has allegedly not been kind to her financially, according to the rapper. The current royalty split is 60/40, and upon signing, she received a $10,000 bonus "as an advance towards future earnings," as shared by Rolling Stone. But, the $10,000 wasn't free — she was required to pay it back before she could touch the aforementioned 40% of her earnings.
The rapper was also responsible for sharing earnings from touring, merchandise, and passive income, on top of a percentage of cash going towards 300 Entertainment, 1501's distributor.
In March 2020, 1501 CEO and former Major League Baseball player Carl Crawford spoke with Billboard and said that her claims — which included that her 40% has been going towards paying producers and artists she features on songs — were unbelievable. "I don't think that's true," Crawford said. During the discussion, he also shared that Thee Stallion was given a check for $50,000 when he solidified a distribution deal with 300.
This interview came during the midst of Thee Stallion taking 1501 to court with claims that 1501 Certified Ent. was preventing her from releasing new material. But guess who came out victorious? Ms. Money Makin' Megan herself.
On March 2, 2020, Thee Stallion filed for a temporary restraining order (TRO) that would authorize the release of Suga on March 6. She was granted the TRO, and although 1501 attempted to have it overturned, the motion was denied by the court. Meanwhile, Megan also sued her label in an attempt to get out of her contract. This case is still active.
Suga received over 18 million streams in less than 24 hours on Spotify alone and has gotten positive reviews from Pitchfork, Rolling Stone, and Variety. Despite all of the uncertainty and the brutally honest moments with fans, Thee Stallion is still a boss through and through.
While it's true that she's in the midst of a legal battle with her record label Megan Thee Stallion is continuing to do things on her own terms, and make sure that her voice is heard. This is especially important since Black women in music, including Olivia and Kelis, waited years to talk about sour deals. Megan spoke her truth in real time, and she's inspiring discourse about how Black women in the music industry are failed.
It's crucial to see Megan Thee Stallion fighting for herself and her brand. She's reminding young women everywhere that it's okay to push to renegotiate, and that it's never too late to come for what you believe is yours. "I will stand up for myself and won't allow two men to bully me, I am NO ONES PROPERTY," she wrote on Instagram on March 5, 2020. We hope that the odds continue to be in her favor, and that she is able to transcend this era of her still rather young career.
Photo Credit: Getty Images