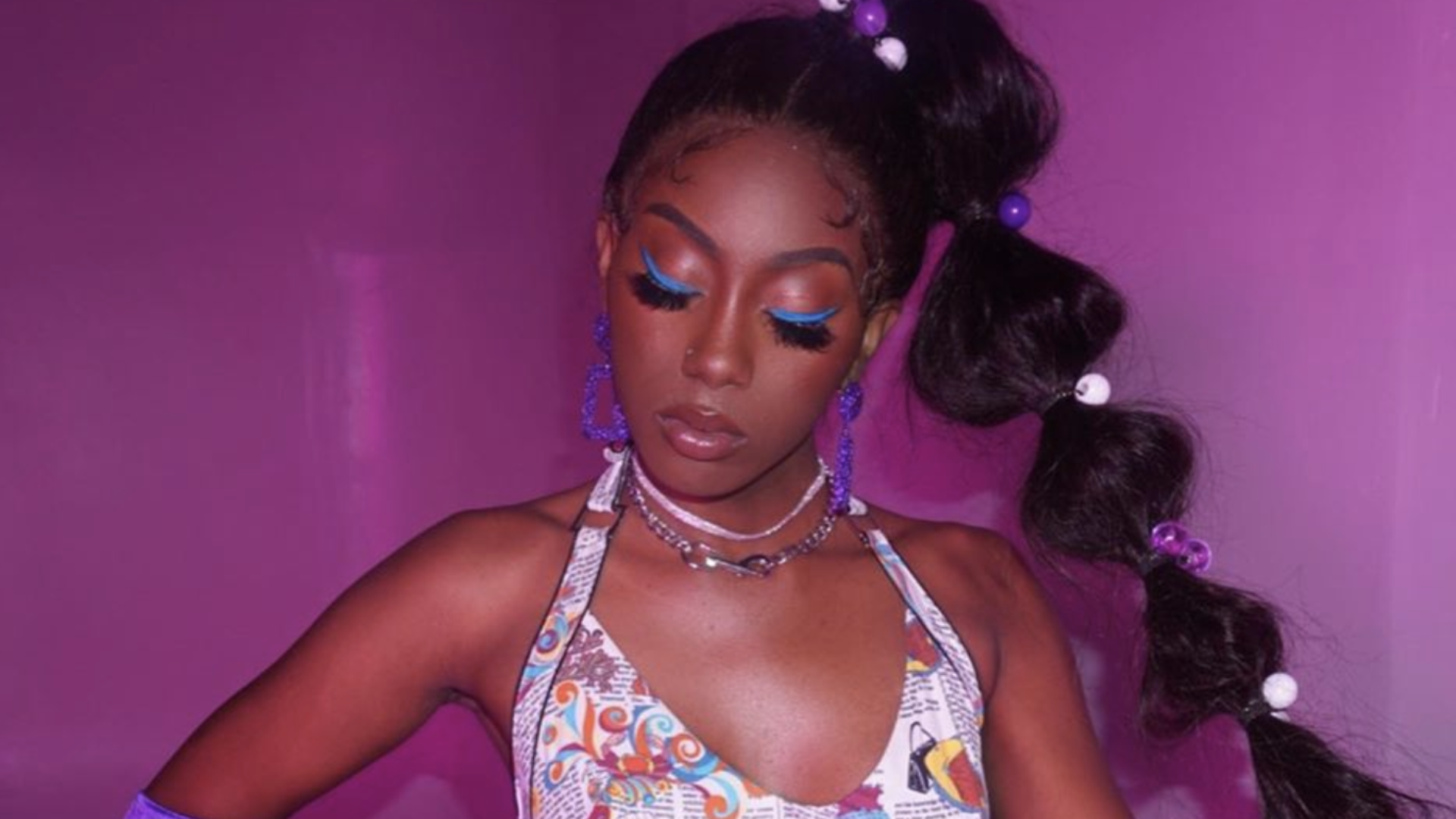 GU Jams: Flo Milli Teems With A Confidence That All Black Girls Need
Her debut project is out today.
We could all learn something from Flo Milli's confidence.
The 20-year-old Mobile, Alabama native established herself as one to watch long before her formal label debut, Ho, Why Is You Here?, came out today. Her first brush with superstardom came in 2019, with the release of her viral hit, "Beef FloMix," which caught fire on Twitter, TikTok and Instagram. International fans, namely young Black women, were instantly enamored by her calls for greenbacks and waist-length weave. Flo Milli's youthful, self-assured bars pushed the short track become the underground's song of the summer and a year later, her work continues to overflow with belief in herself. Flo Milli came into the game cocky, moody and ready for a good time—three things that young Black women are often vilified for.
"I'm the shit," that's my mood every day," raps Flo Milli on "Mood Everyday," the intro track from her new project. Such is the attitude that Black women should be able to enter social situations, school and the workforce with, without wondering if they'll be disadvantaged. Unfortunately that's not the case, particularly when those women are openly unafraid to be themselves.
"I could make you madder, you need to relax," she threatens on "In The Party," an upbeat series of proclamations about what happens when she pulls up to a function. By the end of the track, you know that she's that girl and she has no interest in changing up. In fact, you're the one who needs to calm down. Black women are told that they should dim their light in order to make others feel comfortable. As quiet as its kept, other Black women are sometimes the ones urging us to calm ourselves, be respectable and focus on being more palatable. It comes from fear of how young Black girls are treated when they are enjoying themselves and paying no attention to a particular gaze—and of course, jealousy. But, simmering down for the sake of other people isn't the answer to the feeling the need to control Black women's expression.
Some people don't let themselves appreciate women who know they're the s—- because they view them as a threat. They're scared they may inspire other Black girls to feel themselves, too. That confidence comes the realization that ills like misogynoir are wholly unacceptable, the knowledge that Black women deserve more and the refusal to accept poor treatment. People's fear-based thoughts about Black women's awakening are the oft-unacknowledged basis of the undercurrents of criticisms of Flo Milli and her celebrated peers, Megan Thee Stallion and the City Girls.
Though she joins a growing tribe of Black women in possession of ever-increasing self-trust, Flo Milli remains a breath of fresh air. When you are confident in yourself, others can't help but follow suit.
Stream Ho, Why Is You Here? below.
Photo credit: Flo Milli