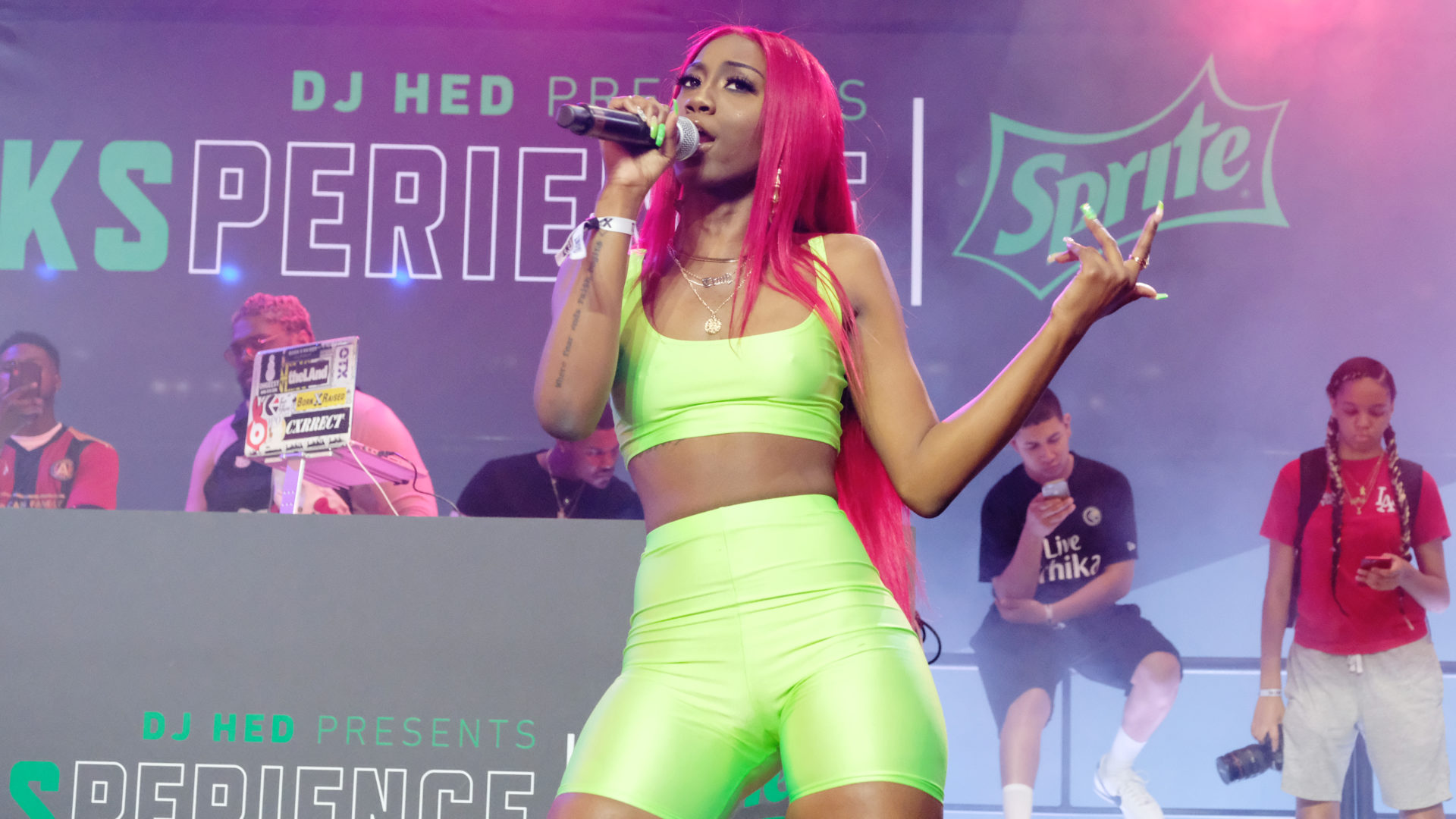 Listen To A Snippet Of A Fire New Track From Flo Milli
The rap star is multitalented!
20-year-old rap star Flo Milli is set to release her full length debut project, Ho Why Is You Here?, on July 24. The young artist has been steadily releasing singles since her track "Beef FloMix" track went viral in 2019 and now she's shared a fresh look at a forthcoming track.
The snippet has been viewed nearly 100,000 times on Twitter alone.
The currently unnamed track is a ballad of sorts, as it features Flo Milli singing. "Bet y'all ain't kno I could sing too," she added in a later comment. "Boy you better come correct when you talk to me," the featured verse begins. "I ain't your typical, you know I ain't gone fall for it/Say I don't communicate, I need to talk/How I'mma spit it when you don't answer my calls?"
Fans can tell by her passion for music, and obvious talent, that she's destined for greatness—and Flo Milli knows it, too.
"I'm a good person and good things come to people who wait and do good," she said in a 2019 interview with XXL. So, I know my karma is good because I planted good seeds so regardless of whatever I do, I know I'ma prosper in it."
Be on the lookout for Flo Milli's new release, due out tomorrow.
Photo credit: Getty Images