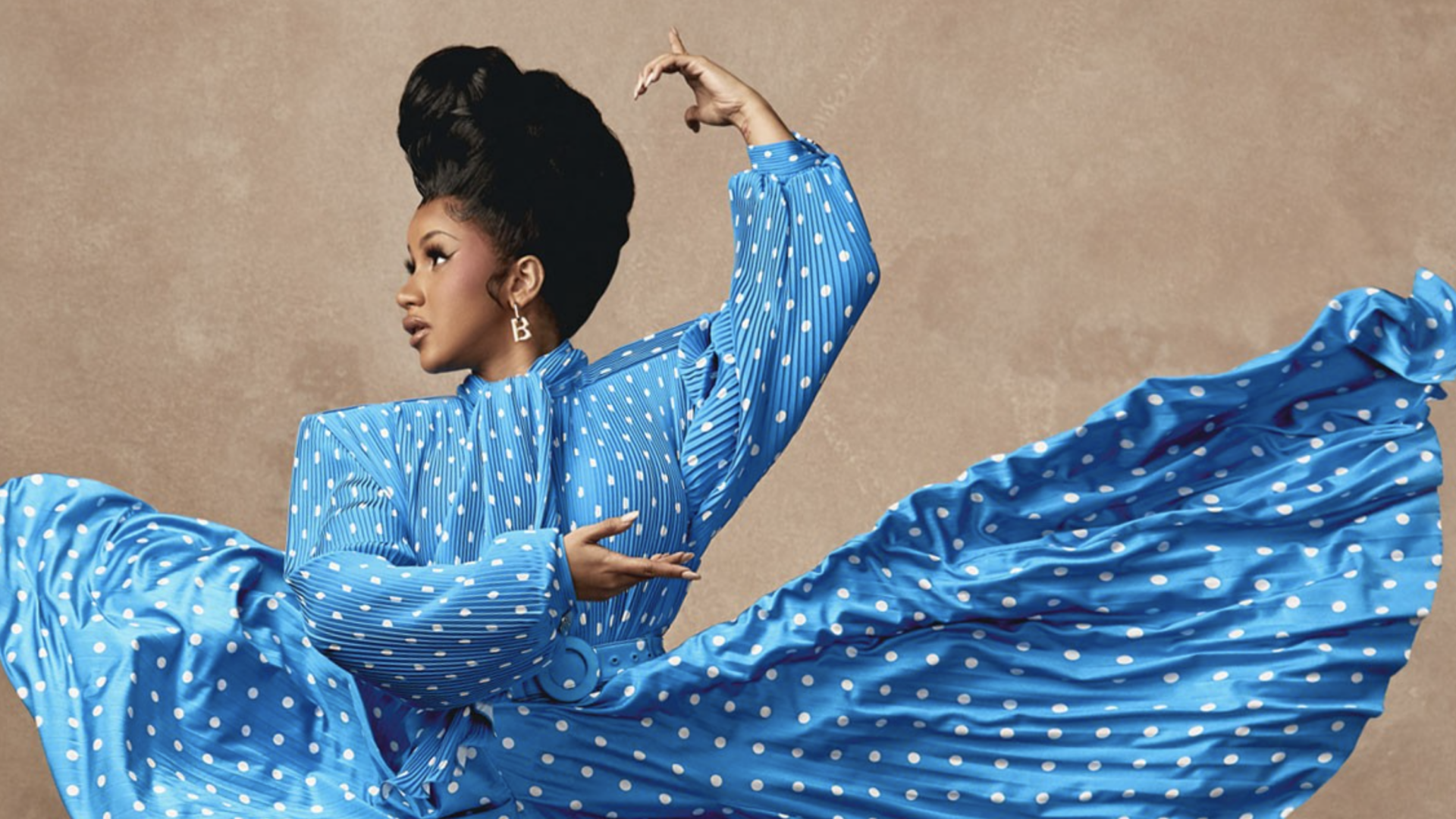 Cardi B Named Billboard's Woman Of The Year: 'I Want To Show People You Can Be Yourself'
The rapper is the cover star for the latest issue of Billboard.
Rapper Cardi B is the latest cover star for Billboard, in honor of her being named their 2020 Woman of the Year. For the feature, she sat down for a Skype interview with Billboard's hip-hop editor about her sex-positive anthem "WAP," her business acumen and feelings on politics.
No stranger to controversy or scrutiny, Cardi B received heaps of backlash over her raunchy single with Megan Thee Stallion. "So many Republicans…[like Ben] Shapiro, Candace Owens, Tomi Lahren — were talking so much crap about "WAP," she said. She later went on to talk about why she's so unfazed by attacks from political commentators. "The things that they say don't make sense. A lot of things they be defending, it's not something you need to be defending. It's wrong."
The artist is also a rising business woman. Pepsi, Reebok, and even the content platform, OnlyFans, are just a few of the brands she's inked lucrative deals with. During the interview, she spoke about the importance of understanding your worth and a figure and brand. "A lot of these companies, they want to give you a couple million dollars to represent them, and it's like, 'OK, but what am I really getting out of it?,' she posed. "If 1% of my followers buy your product, you're going to make triple what you're paying me. I'm making sure I'm not selling myself short."
Cardi isn't itching to call herself an activist, even though she conducted a live talk with President-elect Joe Biden. She also isn't shy about speaking on political happenings. She says that she simply believes in justice and is willing to call people out. Yet even with that, she still believes in the power of her duality as a woman.
"I want to show people that you can do positive things, but you can also be yourself," she said. Later adding, "I don't know if I'm an activist. I'm a Libra — we are the justice sign. I like fairness, and I have compassion toward everybody."
Read the full Billboard interview here.