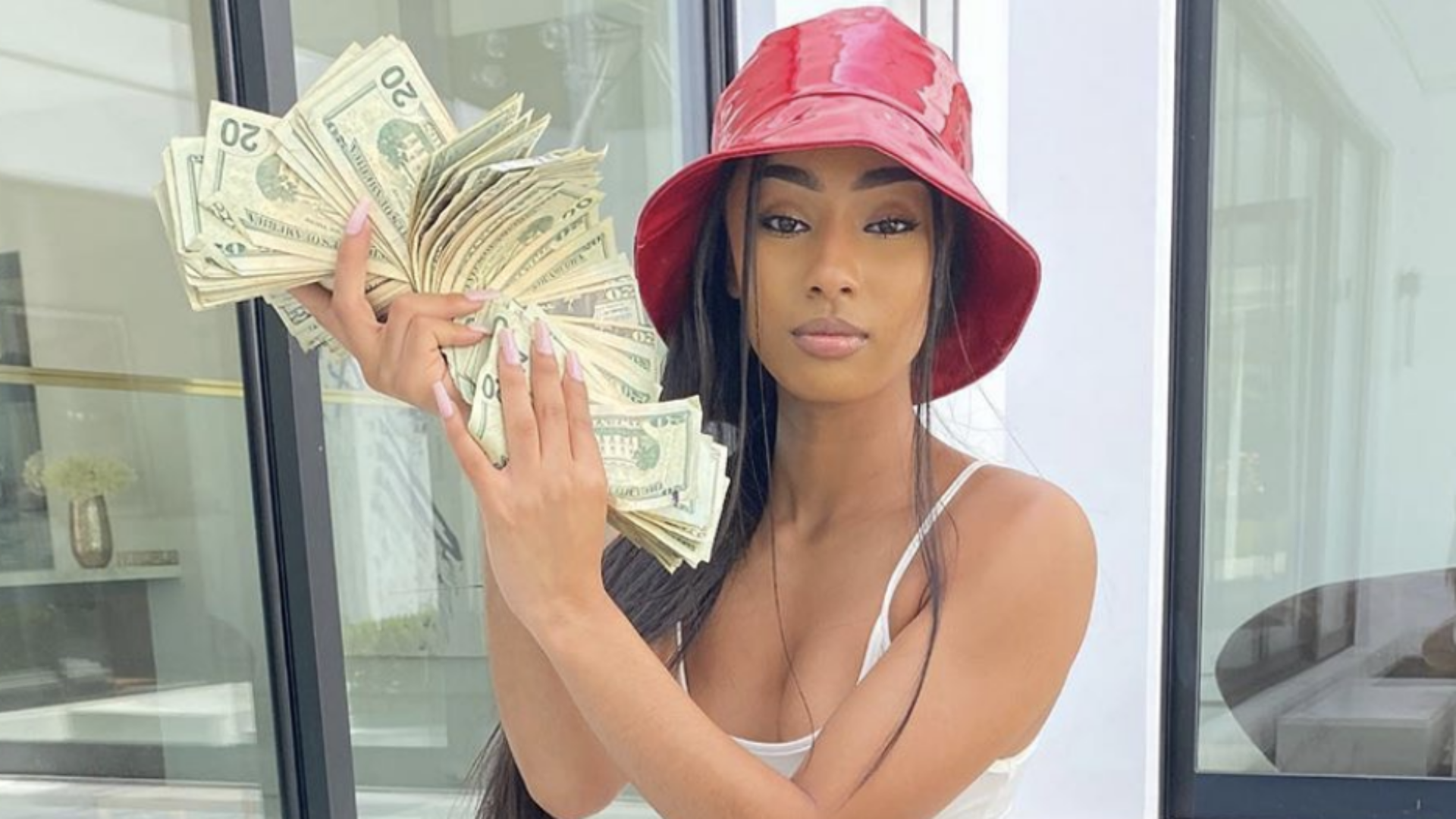 GU Jams: Rubi Rose Is In Her Bag
The rapper talks being fluent in French, OnlyFans, college and more.
Rapper Rubi Rose may have guys in their feelings, but she's in her bag, always.
You may recognize the 21-year-old from Migos' 2016 video for "Bad and Boujee," as she also modeled to get a foot in the door in the music industry. Her first public spin with music came in 2018 with a guest verse on "On Top," and she quickly garnered fans with her risqué content and unique voice. Just two years after her formal debut as an artist, Rubi has multiple viral cuts under her belt ("Big Mouth," "Hit Yo Dance") and recently had another major cameo in Cardi B and Megan Thee Stallion's "WAP" video.
Rubi ia also a 2020 graduate of Georgia State University, where she majored in English. It's safe to say that Rose is about progression, paper and following through on her passions, like a true hustler.
We caught up with the rapper ahead of the release of her latest video for "He In His Feelings." Check out our interview with Rubi Rose below.
Hey sis! So first, I want to know how you kept busy during quarantine.
Rubi Rose (RR): Really just staying in the studio, trying to plan out my merch and my album rollout. There's still a lot to be done, even though like the city and the world are shut down. So I just been trying to stay busy with recording music and stuff.
What can we expect to hear on the album?
RR: You can expect heat, lots of heat.
I read that you speak French. I was wondering if you have plans to incorporate the language into any upcoming material?
RR: Yeah, I definitely would like to. I want to work with different international artists, but I've definitely heard of some French people that would be dope and sexy.
When did you start learning the language?
RR: I used to live in Switzerland when I was like 10, but on my mom's side of the family lived there and we would go then the summer and winter and shit. So really all my life was all my cousins and mom's side of the family speaking only French.
Dope. I also wanted to chat about your experiences as a college student at Georgia State University. Are you still enrolled?
RR: I just graduated.
Congratulations! I remember seeing that you had taken your first class there in 2015, so it's cool to be completely done. What's the most important lesson you learned? Not just what you picked up in classes, but maybe more business wise.
RR: Really just staying focused and like sticking to your word. If you start, you might as well finish.
Also, how did you balance being a superstar with being in school?
RR: I don't know. I have a good team of people around me and like, it's something I really wanted to do. So if you really want to do something, you're going to get it done.
I definitely want to talk about you starting an OnlyFans account because we've seen a surge in celebrities gravitating towards the platform.
RR: Yeah, no girl, have you made one yet?
No, I haven't.
RR: Really? I just started off. I posted a picture of that one post on Instagram. And then I just continued really to post pictures. I realized I started to give just exclusive pictures. Like, you don't have to put your p****y, your ass or your titties. You can post whatever you want to post.
Then I started dropping music on it. Of course, everybody came for explicit content, but really you just give them exclusive stuff. You can run up a very, very big bag if you do it.
Watch Rubi Rose's new video for "He In His Feelings" below.
Photo credit: Instagram