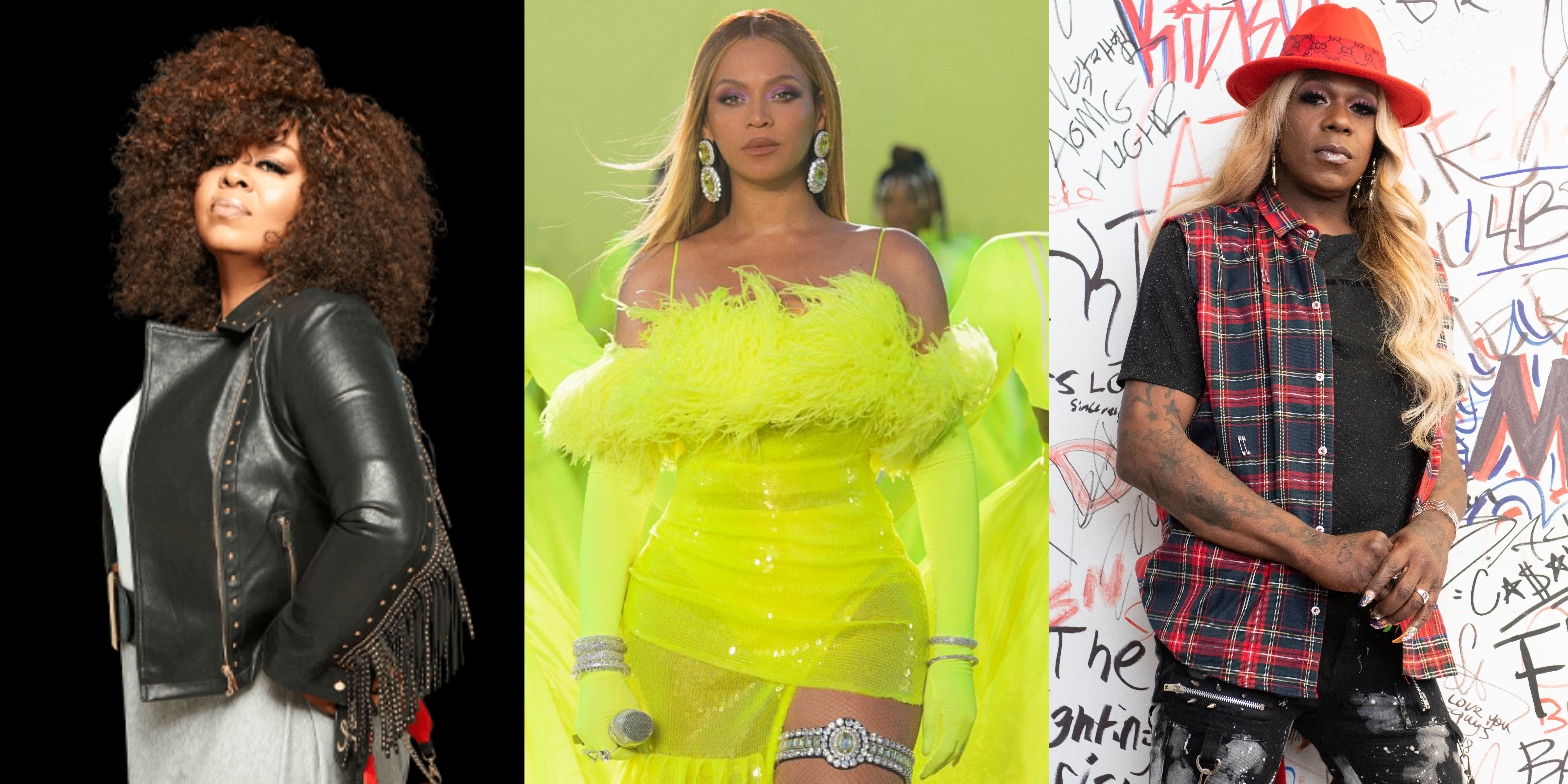 Beyoncé's 'Break My Soul' Samples Robin S. And Big Freedia
Beyoncé released the single in anticipation of her 'Renaissance' studio album, due July 29.
Beyonce released "Break My Soul," the first single and sixth track off of her highly anticipated 7th studio album Renaissance act i.
The single is an ode to Black culture – in particular, to dance music – and a celebration of life as we slowly emerge from the COVID-19 pandemic. The hit 90s house track "Show Me Love" by Robin S. (1993) and bounce music single "Explode" by Big Freedia (2014) were sampled on "Break My Soul."
When it comes to dance music, "Black DJs – and in particular black gay DJs – were some of the primary instigators and innovators," Micah Salkind, author of Do You Remember House? told The Guardian. Today, artists like Beyonce and Drake are leading the house renaissance by tapping into what the genre has always been about – celebrating freedom by letting loose on the dance floor.
"I just fell in love and I just quit my job / I'm gonna find new drive, damn they work me so damn hard," sings Beyonce on "Break My Soul." "Work by nine / Then off past five / And they work my nerves / That's why I cannot sleep at night," she continues. The Grammy Award-winning artist echoes current frustrations tied to the great resignation, unionizing efforts and the pandemic.
Big Freedia's vocals on her 2014 song "Explode" can be heard throughout the track. "Release your wiggle / Release your anger / Release your mind / Release your job / Release the time," Freedia is heard singing on "Break My Soul."
The New Orleans native is often credited as being the ambassador for bounce music, a subgenre of hip-hop that originated in 1990s New Orleans, according to Rolling Stone. The genre carries its name well, as the aim is to make you bounce on the dance floor.
"It feels surreal to be on the track with the Queen Beyonce once again I'm so honored to be a part of this special moment I'm forever grateful lord," Big Freedia tweeted upon the single's release. The artist is also featured in Beyonce's "Formation".
The 90s house track "Show Me Love" by Robin S. was also sampled for "Break My Soul." Originally composed by Allen George and Fred McFarlane, the 1993 single has had massive success over the years. Since debuting at number 5 on the Billboard Hot 100, "Show Me Love" has been covered, remixed and sampled countless times over the years.
Queens native Robin S. originally came from a gospel and R&B background and didn't see herself as a dance artist at first, despite her love for tracks like Donna Summers' "Last Dance" and Michael Jackson's "Don't Stop 'til You Get Enough," she told Fox 5. "Show Me Love" eventually grew on her and blew up to become the hit song it still is today.
The-Dream, a producer on "Break My Soul," says the song was created with the aim of making you let loose while we're going through difficult times. "I Love Making You Guys Happy and even if for a second I can give anything of myself to help get you through a moment in these crazy times I'd use my entire heart to do so. No one's f–cking sleeping tonight!" he tweeted. "Beyonce we have done something special yet again my good friend."
Listen to "Break My Soul" by Beyonce below:
Photo Credit: Photo by Mason Poole/A.M.P.A.S. via Getty Images