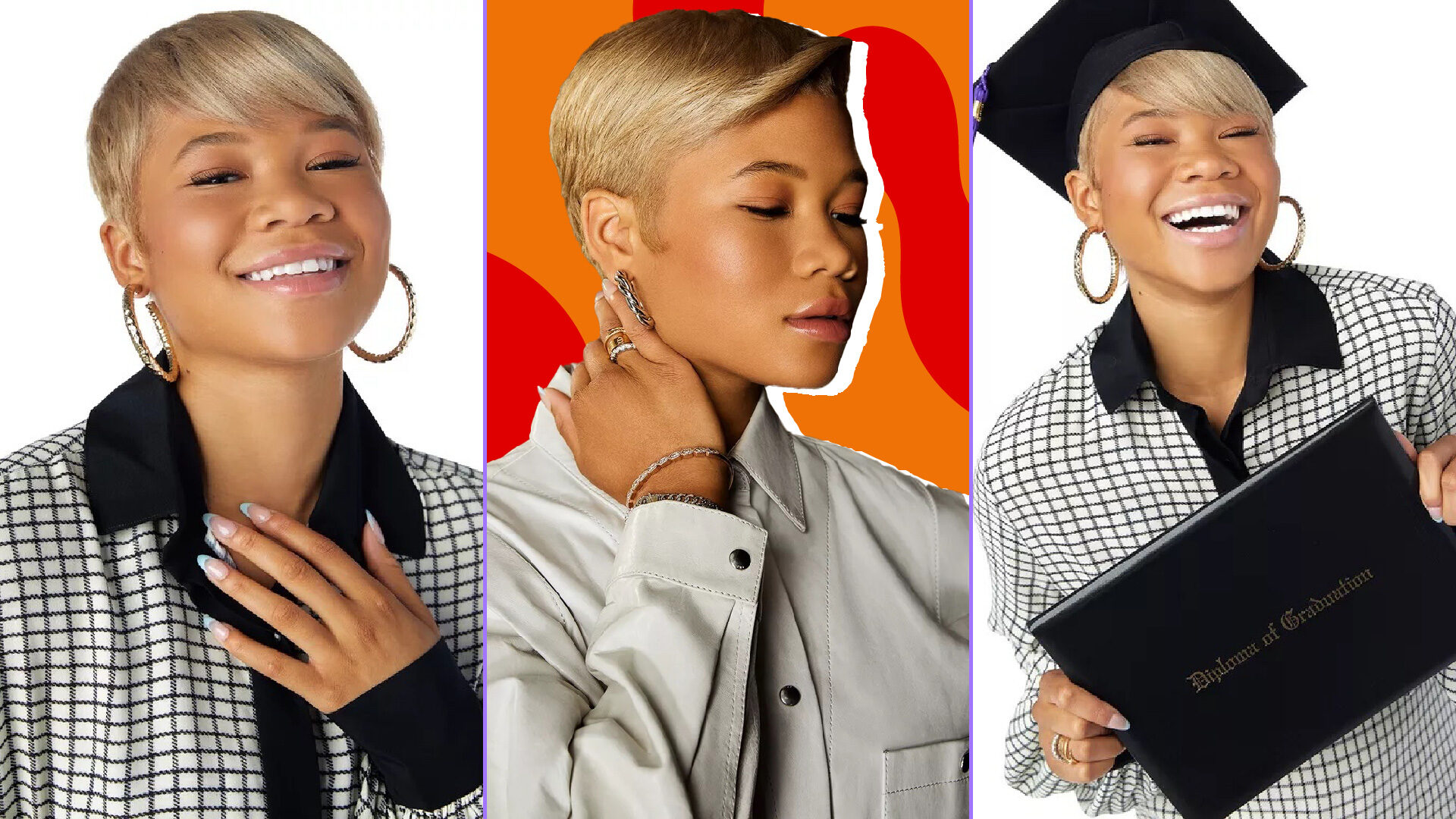 The One Thing That Storm Reid Learned About College During Her Freshman Year – 'That It's Hard'
The 'Euphoria' actress gave us the tea on her college experience thus far
Storm Reid is always ripping and running securing one bag to the other and we ain't mad at it. From starring in the Perfomance Art campaign for Joe Fresh Goods and New Balance to serving in Prada during Milan Fashion Week styled by the one and only Jason Bolden, Reid's life is a movie that we can't stop watch as she continues to prove that she's a Gen-Z force in Hollywood. How does she do it all while still maintaining her grades, landing roles, and taking care of herself?
"I think there's just a lot going on with juggling school and work, but I've kind of gotten used to that. So it's just [taking] it one day at a time, baby steps, and just trying not to get overwhelmed," Reid confided in Girls United.
In addition to landing the lead role in The Nun 2, as reported by The Hollywood Reporter, the 19-year-old is actively serving as an ambassador for Dark & Lovely's scholarship program through its Building Beautiful Futures initiative. In partnership with The College Gurl Foundation for their 50th anniversary, Dark & Lovely awarded $750 book scholarships to 50 young college women. While the application closed on October 10, Reid continues to raise awareness about the education of young Black women and girls of color.
"As a young Black college student who goes to USC, I am able to meet all people from different walks of life obviously. Some people, specifically some Black young women, don't have the same opportunities as others," the When They See Us star told Girls United. For Reid, the Dark & Lovely brand has been part of her household for as long as she could remember, so when the opportunity arose to be part of the initiative's multi-year commitment to close the opportunity gap for Black female college students, she was all in. "To be able to just celebrate them and be able to award them book scholarships I think is something that will help them down the line and just something that I'm super duper appreciative to be a part of."
In a phone interview with Girls United, the actress and producer talked about what she learned during her freshman year of college, beauty secrets that she swore by to keep her hair intact, and how she maintains her mental health while being both on set and in the classroom.
Girls United: How do you create a sense of balance while juggling everything in your life, and what mechanisms and methods do you use to stay organized?
Storm Reid: "I think it's just really helpful to have a good support system around me, which I have. My team, my family, my friends – they always keep me grounded [and] always allow me to take space when I need it and take a break. I'm a big believer or firm believer in [taking a break]. For the next couple of days, I'm going to spend time with my friends before I go off to France to shoot a movie. I think those are the things that keep me going, being organized as much as possible with my schoolwork, and having my schedule for my regular work. Again, it's really, really helpful to have a strong support system and great people around me that keep me grounded and remind me to take a deep breath when I need to."
GU: What are some things that you learned about hair care while you were on your own in the dorms during your freshman year?
Reid: "Last year, I started school in August, and then in September I chopped all my hair off and dye it blonde, so that was a learning curve for me. That was a learning curve for me to be able to take care of my hair on my own, which I was kind of familiar with doing, but not short hair and not blonde hair. It did take a little time to get used to the new hairstyle and trying to keep my hair as healthy as possible, while also having a whole bunch of stuff to do. That's why I keep my hair in protective styles mostly, and my hair has grown out a lot actually, but I keep it in braids most of the time. When I'm in between hairstyles, I make sure that I use Dark and Lovely's blowout collection because it just keeps my hair nice and smooth, protects it from the heat, and also makes it smell really great. I just make sure that I am doing the right things in between hairstyles, like trimming my hair, washing it, conditioning it, and then putting it back in a protective style because quite honestly I just don't have time to do my hair every morning."
GU: If you could tell little Storm anything about protecting the integrity of her hair, what would you tell her now that you wish you would've known back when you were younger?
Reid: "I just wish I would've known that my curls were beautiful. I think a lot of Black girls experience not liking their hair, wishing their hair was more manageable, or just wishing their hair was straight because that's what they see. A lot of the other girls that they go school with, that's how their hair is. I would just tell little Storm that your hair is beautiful; your curls are beautiful. Yes, it may take a lot of time to manage your hair but just be patient because if you love your hair, your hair will love you back."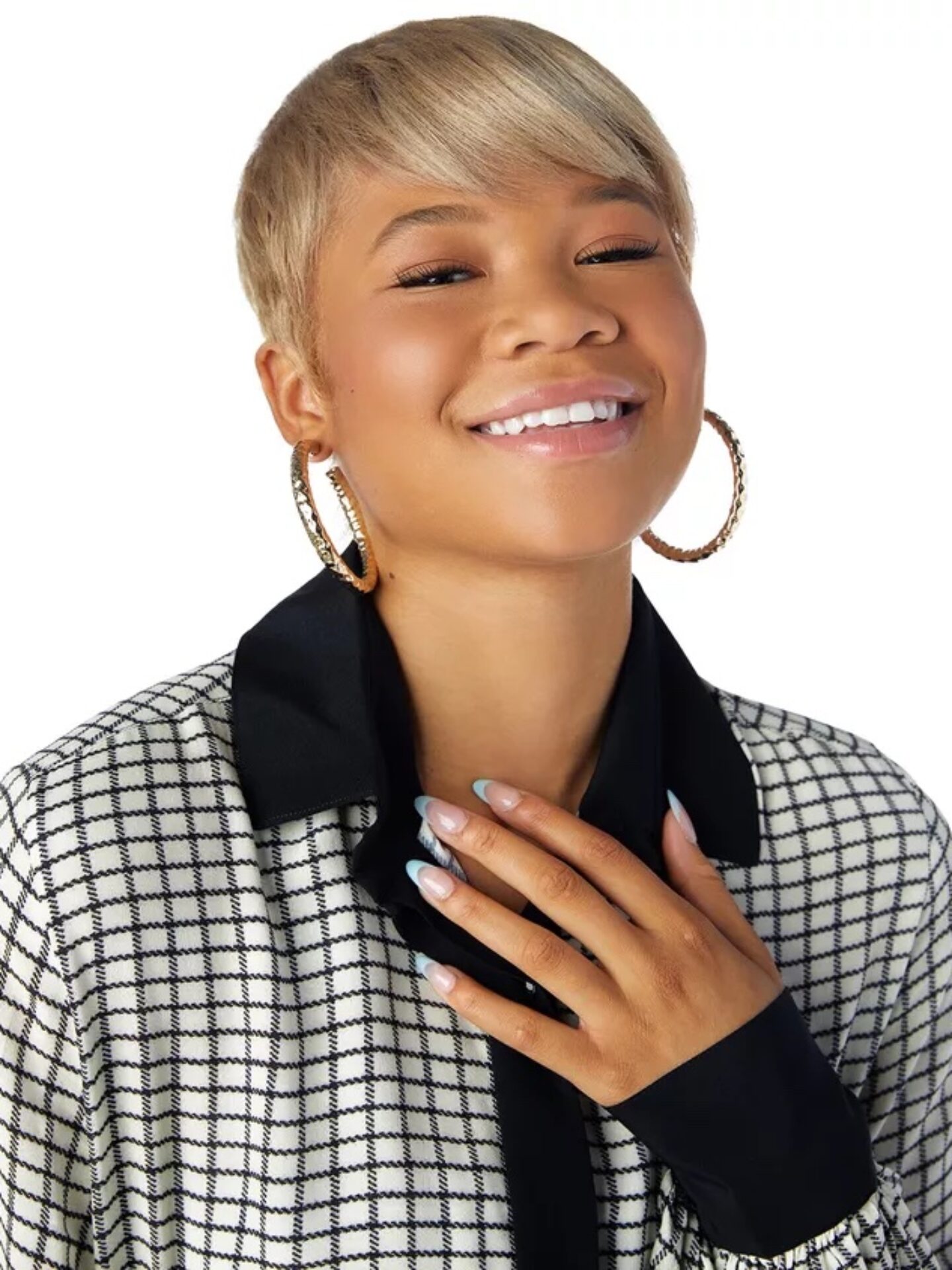 GU: Between different projects that you're part of like Euphoria and The Nun 2, what are some hair hacks that you use to keep your hair healthy?
Reid: "Yes, I definitely use a lot of bonnets, a lot of headscarves. I'm actually wearing one right now in the car. My hair is laid and protected. I do use a silk pillowcase, but not as much as I would like to. I have it at home but then I always forget to travel with it, so that kind of defeats the purpose. Other than the things that I do at home and trying to protect my hair, [it's about] making sure that the environments that I go on to set, that there's somebody that is able to do my hair the correct way, they care about my hair as much as I do, and to keep my hair healthy. No matter what hairstyle I have for a character, my hair is always going to be in the mix of that. To be able to have a hair stylist that knows how to do my hair but also is taking care of my hair is really important to me. I make sure that there's someone on set that is able to do both of those things."
GU: Why is it important for brands such as Dark & Lovely to have Gen-Z'ers such as yourself speak with young girls about the importance of hair health?
Reid: "I always say this: if you don't see yourself, then how do you feel like you can succeed? I think that goes right into that. If you are not having someone pour into you and empower you, then it's hard, especially when you're a young Black girl growing up in the world right now; especially pertaining to the conversation of hair care and embracing our hair. To be that inspiration for young girls is truly amazing. The fact that I get to do that with Dark and Lovely, a tried and true brand that really means a lot to the Black community, and to be able to see the work and the effort that they're putting in to continue to support their consumers and make sure that they put out the best products for their consumers is really amazing."
GU: Back to your schoolin' life, what were some of your most fun memories from freshman year at USC?
Reid: "Freshman year was really fun. I went out a lot to college festivities, whether that was the basketball games or the football games. I enjoyed and still do enjoy my second year, but I enjoy it when I'm able to fully immerse myself in my studies and be able to hang out with my friends. Sometimes we do a whole lot of nothing, watch movies, and sit around or we'll do activities, but just to be able to have that bit of normalcy is something that I do really appreciate."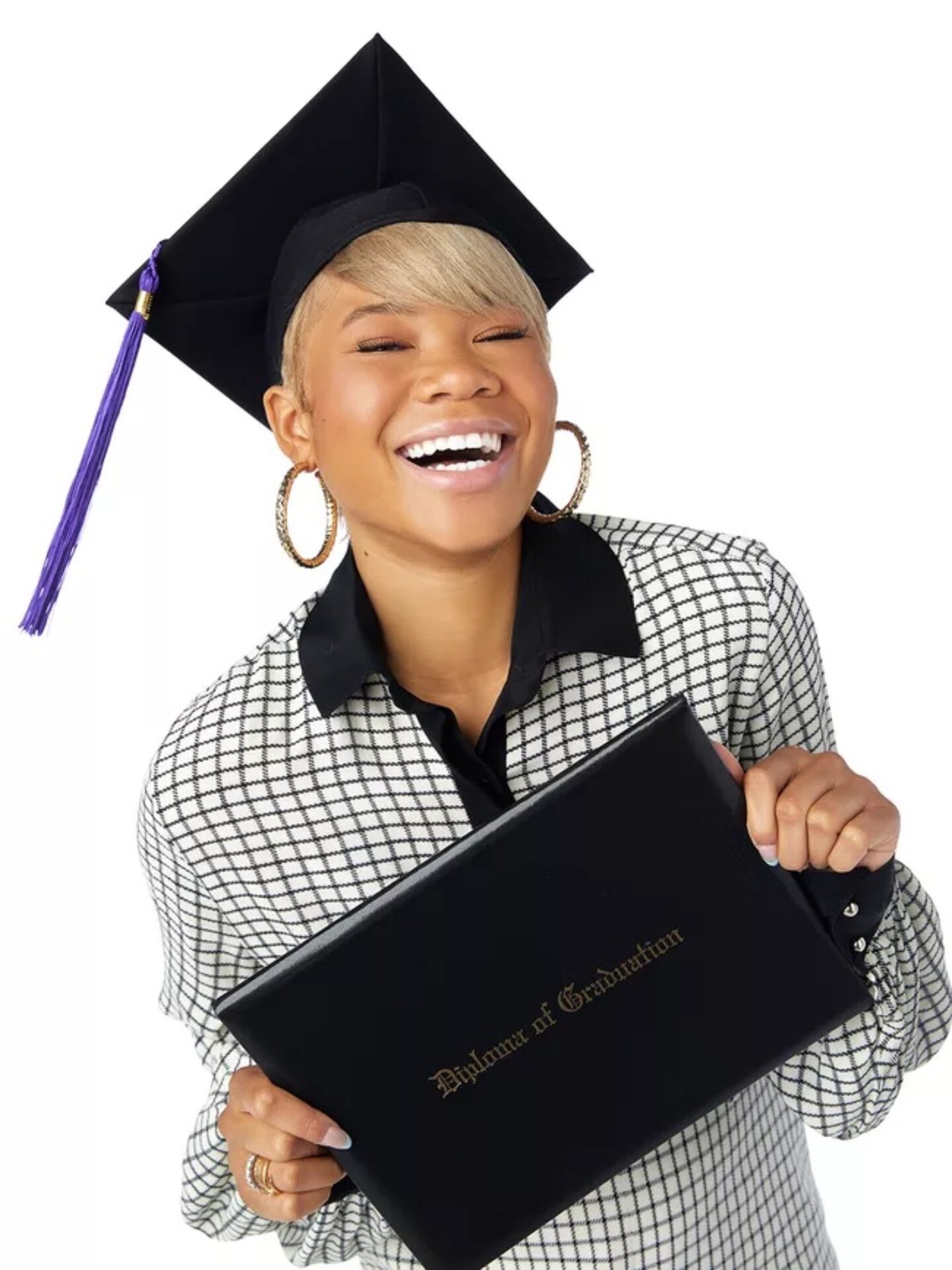 GU: What initially sparked your decision that you wanted to go to college, and why is it important for you to advocate for education for young Black and brown girls?
Reid: "I wanted to go to college because I felt like I was doing so many amazing things in my career and I'm feeling very fulfilled in that aspect of my life, but I had been homeschooled from sixth grade to graduation and I felt like I was missing something. I didn't go to high school at all and I just wanted to have that normalcy, so I applied to a few schools. I was really apprehensive even when I was applying to the schools. I didn't really know if I was going to go, even if I got in but once I got into USC, I thought it was a no-brainer because that's a pretty big deal to even get into USC and I didn't want to pass the up that opportunity.
"I think whether you go to college or not, to be able to be an active listener, an active learner, and have people pour knowledge into you, it's such a blessing and something that people take for granted every day. Whether you're in a college setting or not, to be able to just broaden your horizon and learn new things every day is something that is so beautiful. To be able to give these young Black girls scholarships to be able to pursue their passions is something that is truly awe-inspiring. College was the way that I went, but it's not necessarily the route that everybody has to go, but I do highly recommend it."
GU: What were some of the toughest lessons that you learned during freshman year?
Reid: "That it's hard. Going into college, I knew it was going to be challenging, but I think it was reiterated that the classes are hard. Having to get up for 8ams is tough. I think with college, it's really 'mind over matter,' and if you really prioritize your studies and you allocate enough time to be able to do your homework, study, and do all the things that you need to do to be successful academically, then it's not that bad but you do have to apply yourself. Once you apply yourself and get in the groove of things, I think it becomes way easier. First year, I was definitely overwhelmed by moving out, having all these friends, trying to balance social life and academics, and traveling all the time but I think I got a pretty good hang of it. I'm not saying that it's less hard, but I think I know how to manage the stress a little bit more."
About D'Shonda: Born and raised in Brooklyn, NY, D'Shonda Brown is the Associate Editor at Girls United. When she's not interviewing or writing, she enjoys running, dancing, buying sneakers, and binge-watching Lifetime movies.