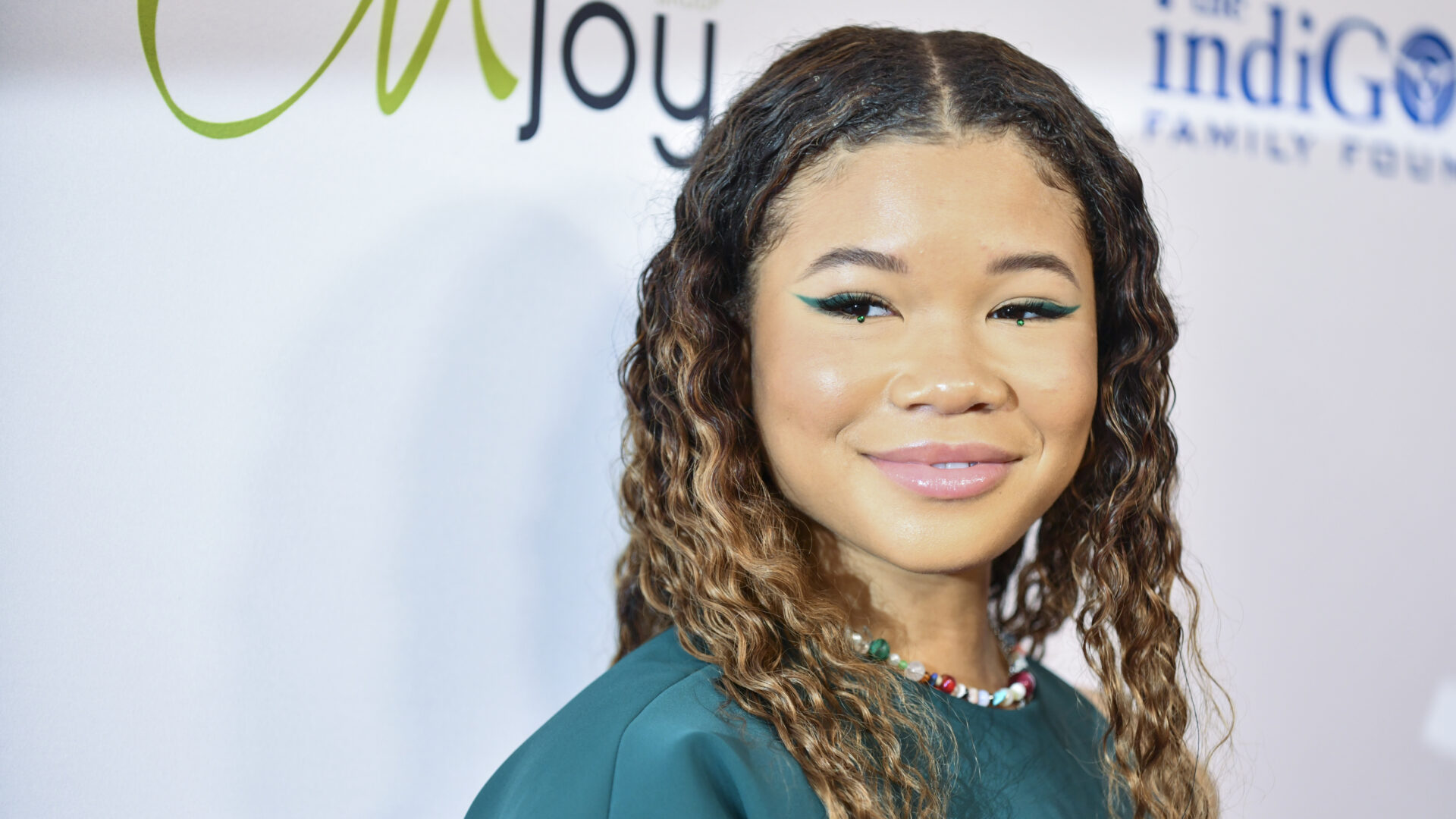 Storm Reid Is The Newest Ambassador For New Balance
The 'Euphoria' actress stars in NB's latest "We Got Now" campaign.
As a college freshman at the University of Southern California, one can imagine how full the schedule of Storm Reid must be. Between being a double Drama and African-American Studies major while balancing a career as a budding actress and producer, she's got her hand full, but she's balancing it all. Euphoria actress Storm Reid has officially been named New Balance's latest ambassador.
The 18-year-old Georgia peach revealed the news on her social media, gracing fans with a paid partnership post in collaboration with New Balance featuring an elegant video starring herself in New Balance's We Got Now campaign.
"Actress, filmmaker, athlete, student, and humanitarian. I'm all of those things and more. Thank you to my @newbalance team for showing each of these sides of me. I'm so proud to be going on this journey with them to inspire young people to be confident in who they are and who they might be someday. More magic coming soon. ✨☄️ #newbalanceambassador" Reid wrote in her Instagram caption.
Stylist Jason Bolden expressed his excitement for his client in his Instagram story, noting that their day together on the shoot was a "fun day." Bolden also posted the video of Reid onto his Instagram grid and shared some congratulatory words. "ANOTHER ONE FOR THE BOOKS CONGRATS @stormreid & @newbalance 💥💥💥💥💥💥💥💥💥💥💥💥," he wrote.
"Working with New Balance is a dream come true," read the Wrinkle In Time actress' press release statement. "New Balance and I share the belief that women should have the confidence to pursue all of their interests, and I'm thrilled that the brand has chosen to support me as a perfectly imperfect, multi-dimensional young person who is learning as I grow."
Chris Davis, Chief Marketing Office for New Balance, shared his admiration for the young actress and how excited the New Balance team is to have her as their newest ambassador. "We are tremendously excited about welcoming Storm as the newest member of the New Balance family," his press release statement read. "Storm embodies our brands fearlessly independent mindset and truly exemplifies a dynamic, versatile persona and is not only passionate about finding her place in the world – but empowering today's global youth to realize that same level of confidence. Through her bourgeoning acting career, advocacy of education, and self-expression through fashion, Storm is an inspiration to an entire generation."
Launching today, her first piece of content as the newest ambassador will be a video which, according to the press release sent to Girls United, "captures the multi-faceted journey of an icon in the making." The We Got Now campaign sheds a light on Reid's path to success – her day, her way – as she navigates life as a student, humanitarian, actress, and Gen Z multihyphenate. Throughout the course of their partnership, Reid and the New Balance team will work together on initiatives that help provide growth opportunities for young women, as well as product creation and marketing campaigns.
Photo Credit: Courtesy of New Balance/Rodin Eckenroth/Getty Images