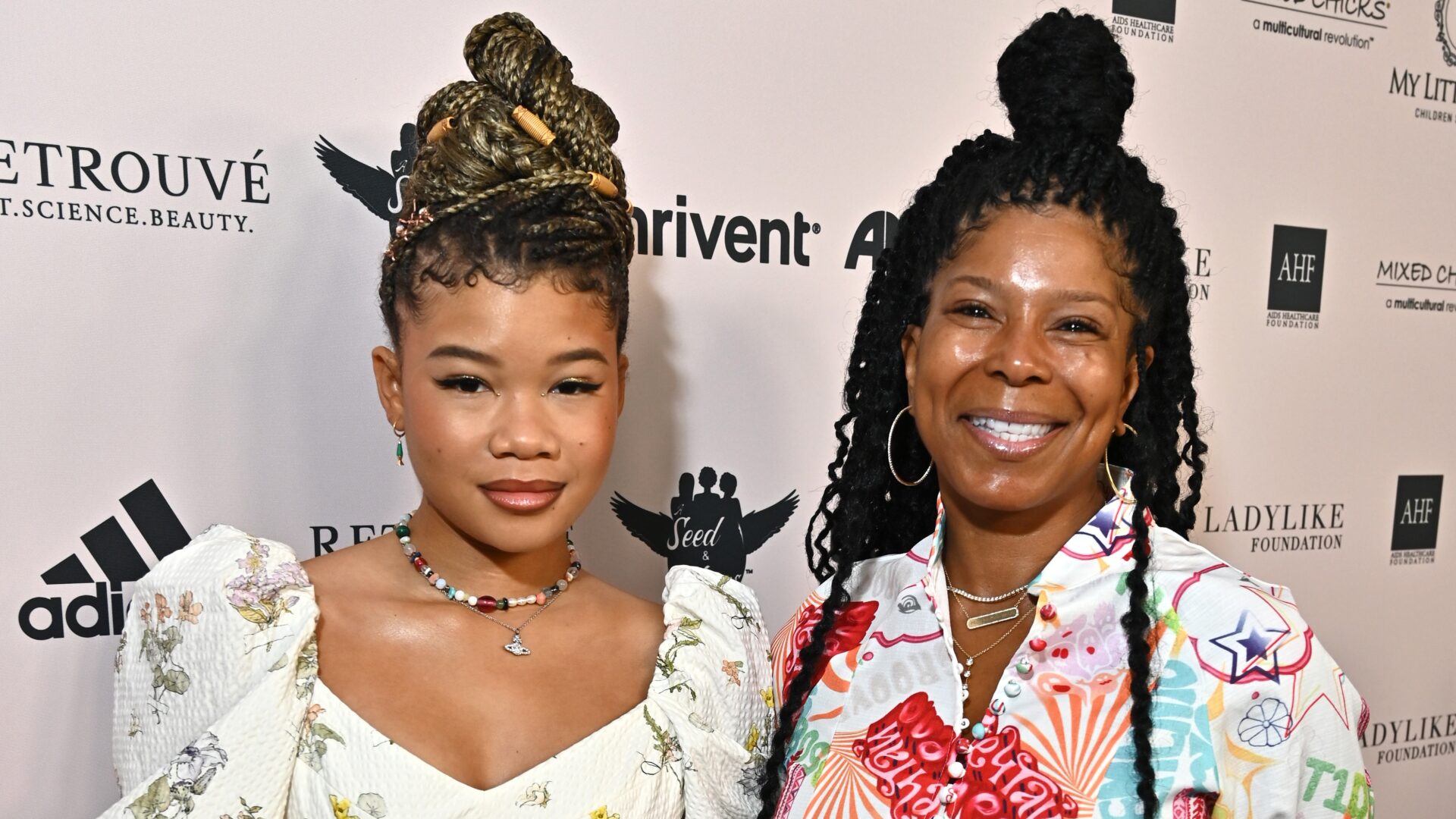 Storm Reid Celebrates Building A Home With Her Mother
The USC student took to social media to share and celebrate the news.
Storm Reid can do it all! The 19-year-old and her mother, Robyn Simpson Reid, built their own home and celebrated the news on social media.
"Had visions of my mom sayin', "Wait, this house mine?" Yep. Sho isssssssssss," the Wrinkle In Time actress captioned an Instagram post. "We closed on our house today!!! I can't quite process or express how I'm feeling but I'm so grateful. Days like today remind me that what is meant for you won't miss you. Hard work pays off. My efforts will not be in vain. I love you forever and ever, mommy. We done built a house, lmao. Crazy."
The Euphoria star posted several photographs of her mother, Ikem Chukumerije – a real estate advisor and founder of the brokerage the Ikem Company – and herself celebrating the news.
Chukumerije congratulated the mother-daughter duo for hitting such an important milestone. "The journey was amazing because we literally witnessed the creation of what you will now call home," he wrote on Instagram. "Keep setting the example so others can see what's possible. This is only the beginning."
On Mother's Day 2021, the USC sophomore had announced that she and her mother were in the process of building a house. "I'm beyond excited to step into a new chapter where we're closing multiple business deals and building a house together. I can't wait for the world to see your magic as a businesswoman. And I secretly love that people still mistake you for my sister. Happy Mother's Day, mommy," she wrote on Instagram.
Robyn Reid has played an important role in her daughter's career. When Storm was 9 years old, they moved from Atlanta to Los Angeles to pursue her passion for acting. "Thankfully, I had a mom who was not only a supportive mom, but a businesswoman, and she allowed me to pursue my acting dream," Reid told BlavityU. "It's morphed into something that we couldn't have ever imagined, but I thank her all the time for allowing me to even be able to do what I do."
About Kyra: Kyra Alessandrini is a news writer at Girls United and a freelance journalist. Her work has appeared in publications such as Time, The Hollywood Reporter, InStyle, and Elle. Born in New York and raised in Paris, France, she is passionate about culture, street photography, and travel.
Photo Credit: BEVERLY HILLS, CALIFORNIA – JUNE 04: Storm Reid and Robyn Simpson Reid attend the Ladylike Women Of Excellence Awards x Fashion Show at The Beverly Hilton on June 04, 2022 in Beverly Hills, California. (Photo by Andrew Toth/Getty Images for The Ladylike Foundation)