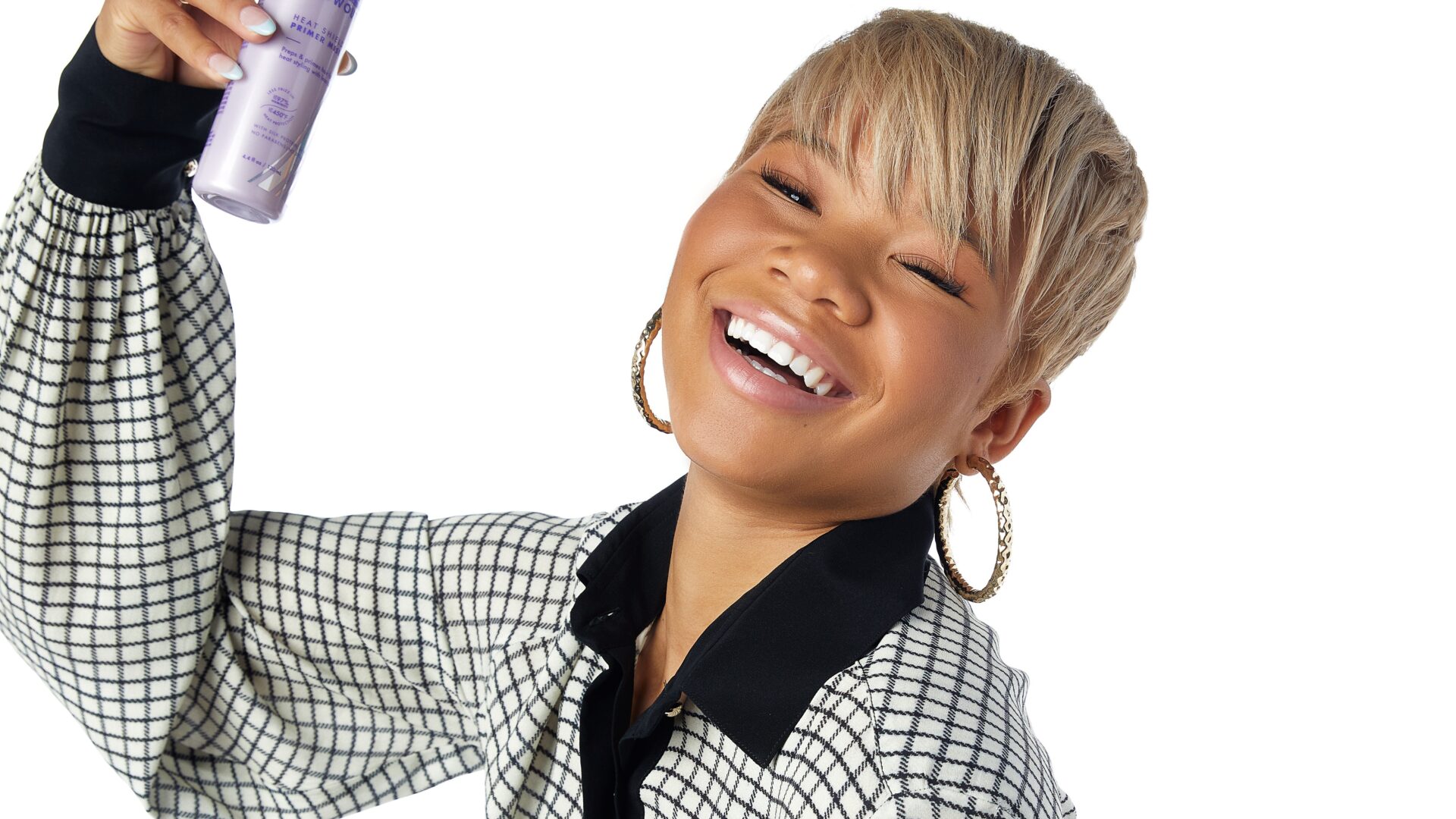 Storm Reid Announced As Dark & Lovely's Newest Brand Ambassador
The actress, producer, and activist will partner with the brand's whole portfolio
If there's one thing that Storm Reid is gonna do, it's slay all day. Even as a full-time freshman at the University of Southern California, the actress, producer, and activist still has time to snatch our edges at every red carpet and photo app there is. Between hitting the books and being on set, Reid is still shining like the Generation Z star that she is and securing the bag, including her most recent partnership.
Announced exclusively to Girls United, the Euphoria actress has joined forces with Dark & Lovely as their newest brand ambassador. The young style icon will be using her platform to amplify the full Dark & Lovely portfolio including their signature Fade Resist hair color line and the newly released Blowout collection, as well as use her passion for activism to work on forthcoming community-based initiatives. "I am a very purposeful person and I try to align myself with brands that are really trying to do something positive in the world, so I'm excited to not only be a part of those images and campaigns but really dive deep into their different initiatives that align with me and my values to empower more women," Storm Reid told Girls United.
"Whether that's giving scholarship money, or helping out young women who are in need, it's just going back to trying to be of service through everything that I do. I think Dark & Lovely is a beautiful representation of that so I can't wait to dive into those things with them," Reid continued.
In a press release sent exclusively to Girls United, Erica Culpepper, General Manager of SoftSheen-Carson, had a few celebratory words to share about the When They See Us actress' new addition to their brand family. "Storm Reid perfectly embodies all that Dark & Lovely stands for – confidence, pride, self-expression, and overall Black excellence," Culpepper's statement read. "With her dynamic personality and signature style, Reid is the ideal person to represent the Dark & Lovely brand. She is Dark & Lovely & so much more!"
Learn more about Storm Reid's recent ambassadorship announcement with New Balance!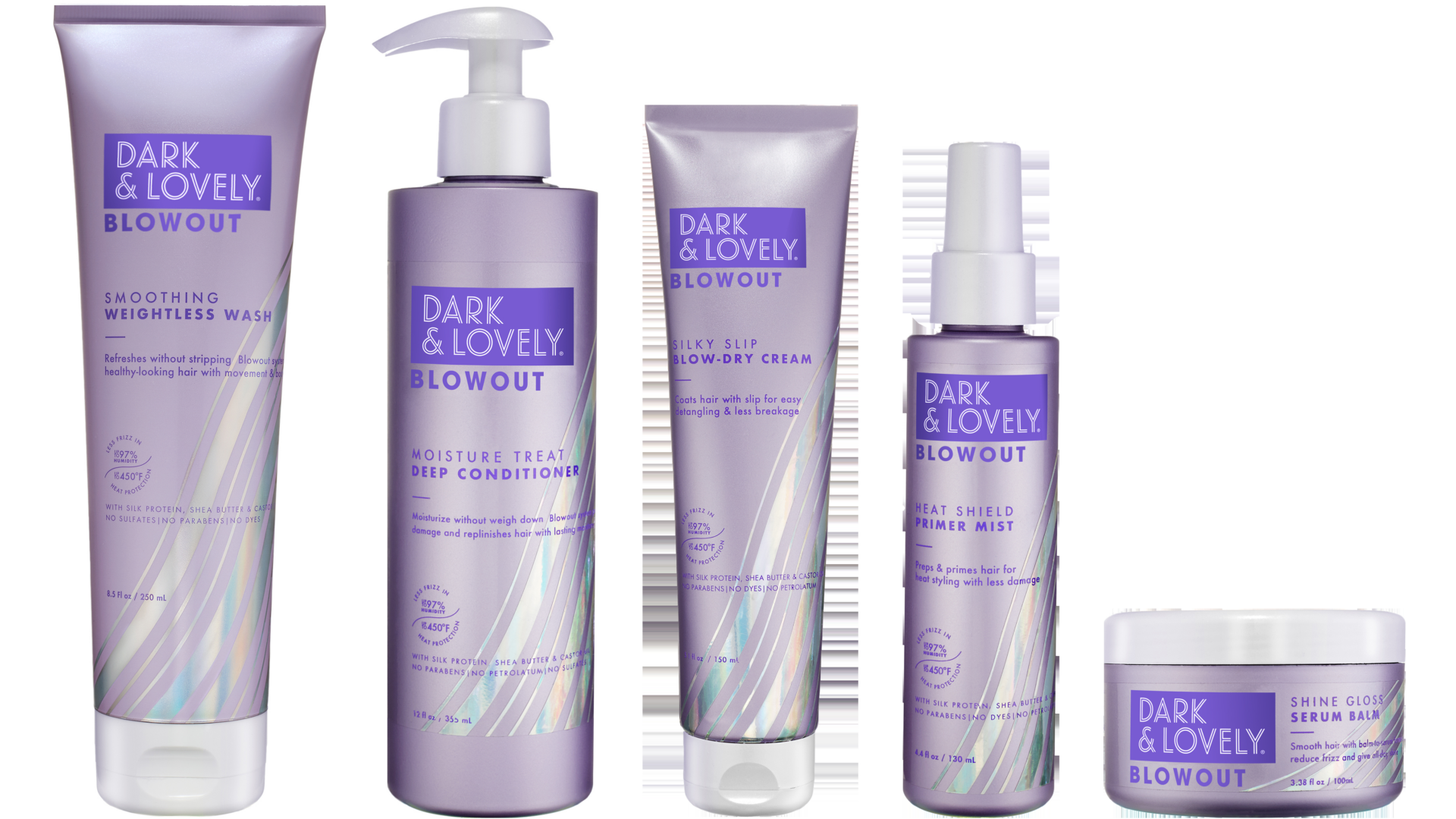 "I think it came to me pretty organically but when the opportunity did present itself I was super duper excited because Dark and Lovely has been in my life for a very long time. It's been in my household for a very long time," Reid told Girls United. Unbeknownst to most of us, not only does the actress' mother Robyn Simpson Reid swear by the brand, but she was also featured in a Dark & Lovely ad a few years ago. "It felt like a very full-circle moment. To be a part of a brand that is so special and significant in the Black community, specifically for black women and hair care, is very important to me. I'm excited to be a part of their family and continue to work with them."
Right now, Reid swears by Dark & Lovely's color treatment systems and blowout products to keep her pixie cut nice and laid. When she debuted her ash-blonde cut at this year's MET Gala, the world was in awe to behold the beauty that was Storm Reid from the crown of her head to the custom Prada on her body. Shockingly, Reid revealed that her cut wasn't specifically for the night on the carpet, but it'd been something she's been planning for some time now.
"I've been wanting to cut my hair for a while now, I think since I was about 14. I've just waited because I've been scared and I haven't really been that confident about cutting it and what it would look like after I cut it, so I would never do it," she confided in Girls United. "But in September, right around the Met Gala, I was trying to figure out what I was going to do with my hair for the Met. I didn't cut my hair for the Met but I was like, 'Maybe this is the time where I just take that risk, believe in myself, take a leap of faith and try it out,' and I fell in love with it."
Tap in for details about Yara Shahidi's MET Gala look inspired by the late Josephine Baker!
When asked about the inspiration behind her bold new look, she insisted that she couldn't take the credit for herself."I would have to give all the credit to Zoë Kravitz. She really inspired me to cut my hair," she gushed over the High Fidelity star and fellow style icon. "I actually at the Met Gala ran into Zoë and I told her that she influenced me and inspired me to cut my hair. She said some things really profound." During their exchange, Reid revealed that Kravitz noted how though most women equate hair to femininity, a shorter cut will encourage you to explore femininity in more ways than what's on your head. Reid agreed without hesitation and admitted that over the past few months of rocking a short cut, she has felt the same way.
"I mean, I love it. It makes me feel free, and to be able to just own and take up space with my hair is really cool. I think that's what a lot of Black women do, whether they have short hair, long hair, protective styles – we use our hair to express ourselves. It's beautiful to be a Black woman and be able to be confident in whatever hairstyle we have."
What's the A Wrinkle In Time star's secret to keeping her blonde tresses intact? Luckily, Reid gave us a few tidbits of her haircare routine for those of us considering the bleaching and dying process: more love and less heat. "Throughout the week I just try to keep as much heat off of it as possible because even though you have short hair, you still have to maintain the cut of it, and then the color is a whole thing," Reid said. "When you bleach or color your hair, your hair becomes weaker. Trying to keep it moisturized with good oils, keep heat off of it, and keep it wrapped up at night to prevent breakage has been my really big thing. Now, I only put heat on my hair when I have to go somewhere. I just keep it slicked down, I'll sit under the dryer, mold it down and call it a day."
For more information about Dark & Lovely and the brand's new partnership with Storm Reid, visit DarkAndLovely.com.
Photo Credit: Photo Courtesy of Dark & Lovely