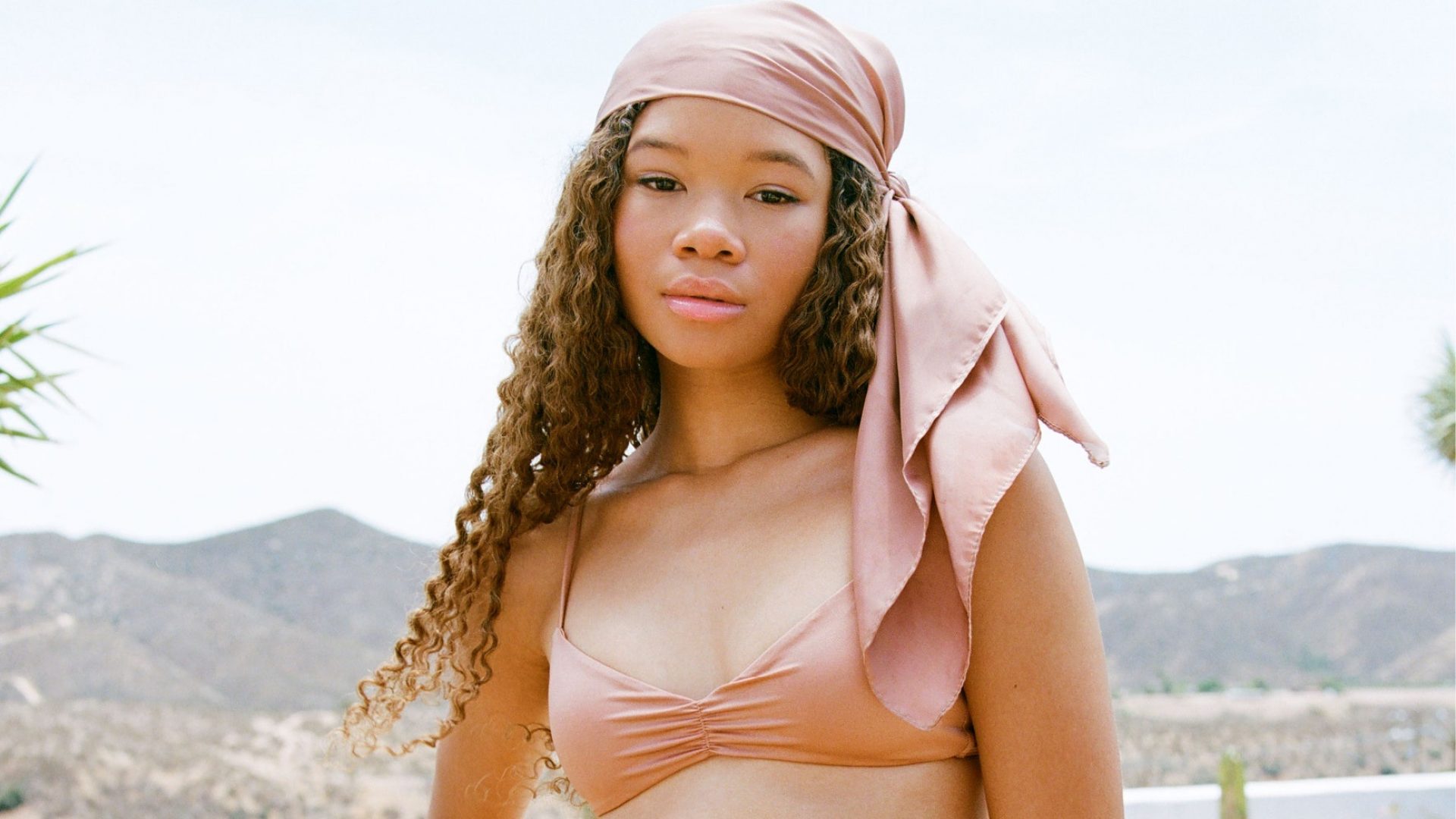 Storm Reid Celebrates 18th Birthday With Swimwear Launch
Reid all about the collaboration of the summer!
Being a water sign, it's only logical for this Cancer girl to have a tight connection with all things conjoined to water, the beach, summertime, and of course swimsuits. As the world celebrates actress Storm Reid's 18th birthday, she's celebrating the release of her new swimwear collection ArashiBlue in partnership with Pacsun.
Read our interview with Storm here.
"I have to thank my oldest sister, Paris, because she started buying me swimsuits every year around my birthday—and that just culminated into a ridiculous amount," Reid told Vogue.
The swimwear for ArashiBlue gives a fresh look at some of the designs we've seen this year.
The Paris Tie Back Cropped Bikini Top comes in a faded, pastel purple and features puffy sleeves. Our favorite, a burnt orange halter top, comes with gold rings add on for the bottoms.
To boot, the names of the pieces are odes to Black girl magic. The "Pink Halle Ring Bralette Bikini Top," (which touts a double embellishment in the front and a lace-up design in the back) is named after Halle Bailey and is possibly a nod to Bailey's upcoming "Ariel" role. The Zendaya Ring Triangle Bikini Top bares the name of the Emmy-winner who stars as her older sister on HBO's Euphoria.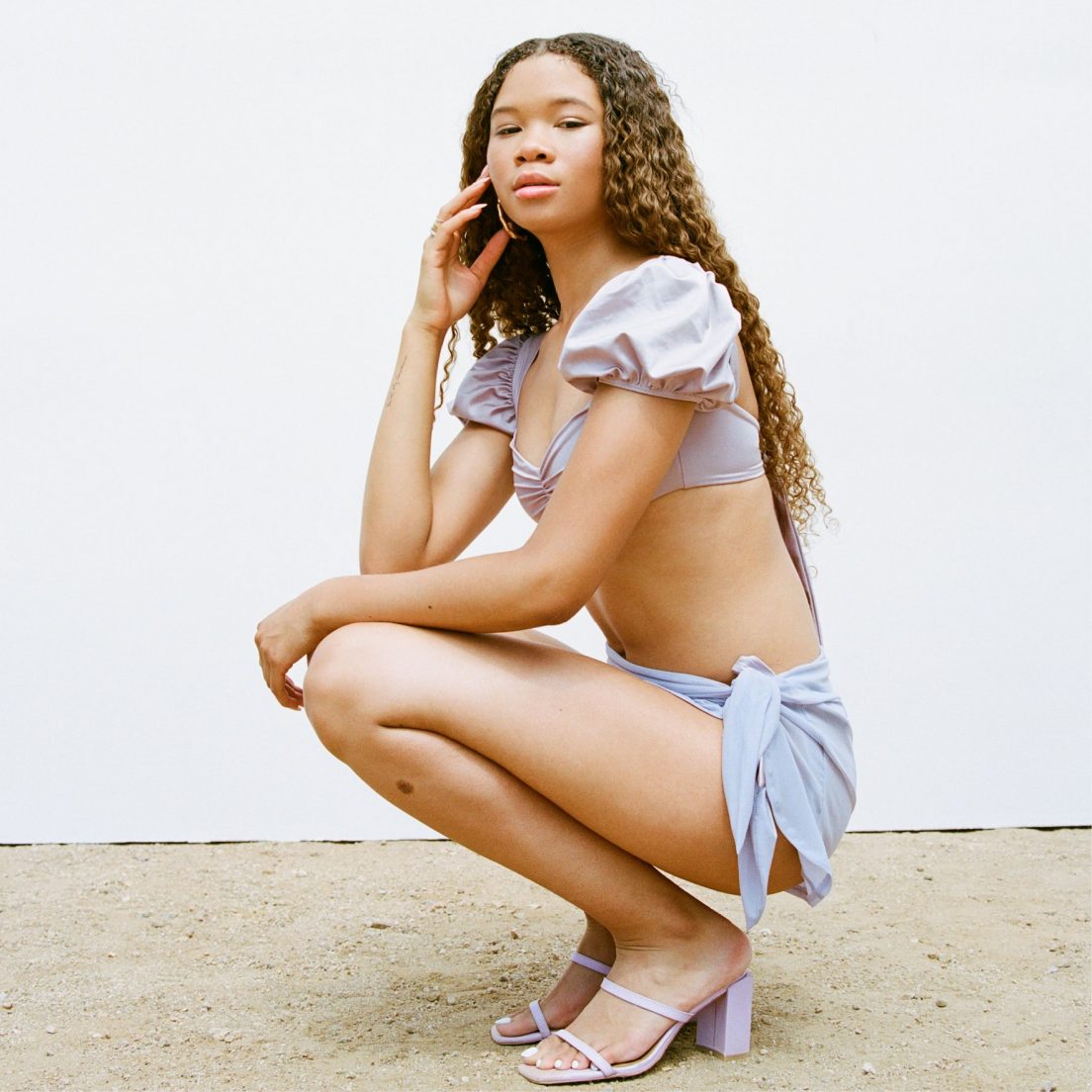 With an affordable price range from $20 – $60, the swimwear collection holds a lot of range of swimsuits varying from halters, one-shoulder one-pieces, to matching bottoms holding their own style as well. The colors are absolutely sublime as they transform from day colors of canary yellows and baby blues to sultry sunset browns and deep purples. 

Aside from the swimwear, the collection also features an assortment of cover-ups, such as the Champagne Zendaya Cover-Up Dress fit for Tulum, the Gauze Tie Back Off The Shoulder Top and headscarves. "We wanted it to be versatile," Reid said to Vogue. "You can go to the beach or the pool and look great, but you can also throw on one of my cover-ups and go to dinner."
As we await to see Reid in the new season of Euphoria, we can honor her birthday by purchasing pieces from the collection available now in-store or online at Pacsun and splash into some cooling saltwater.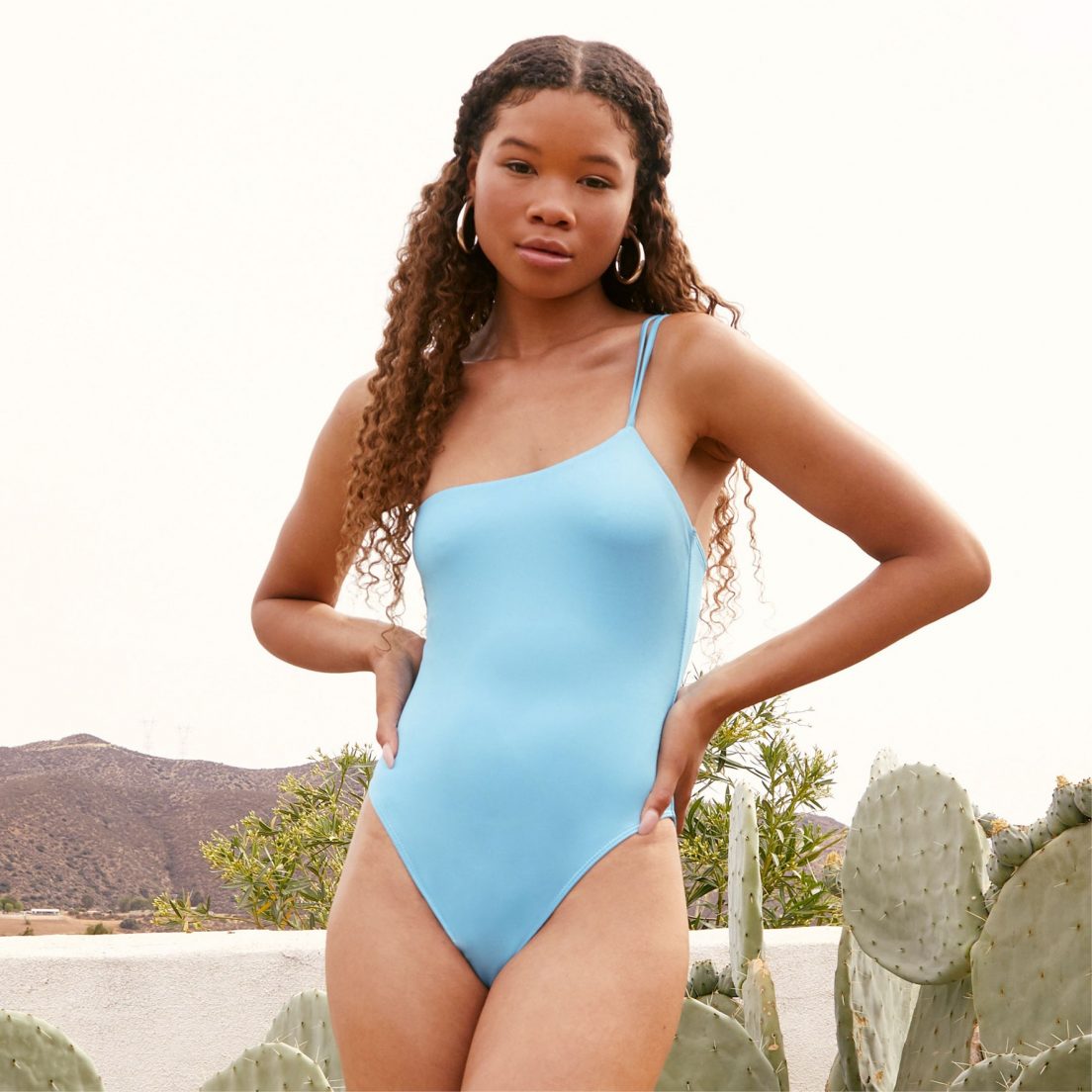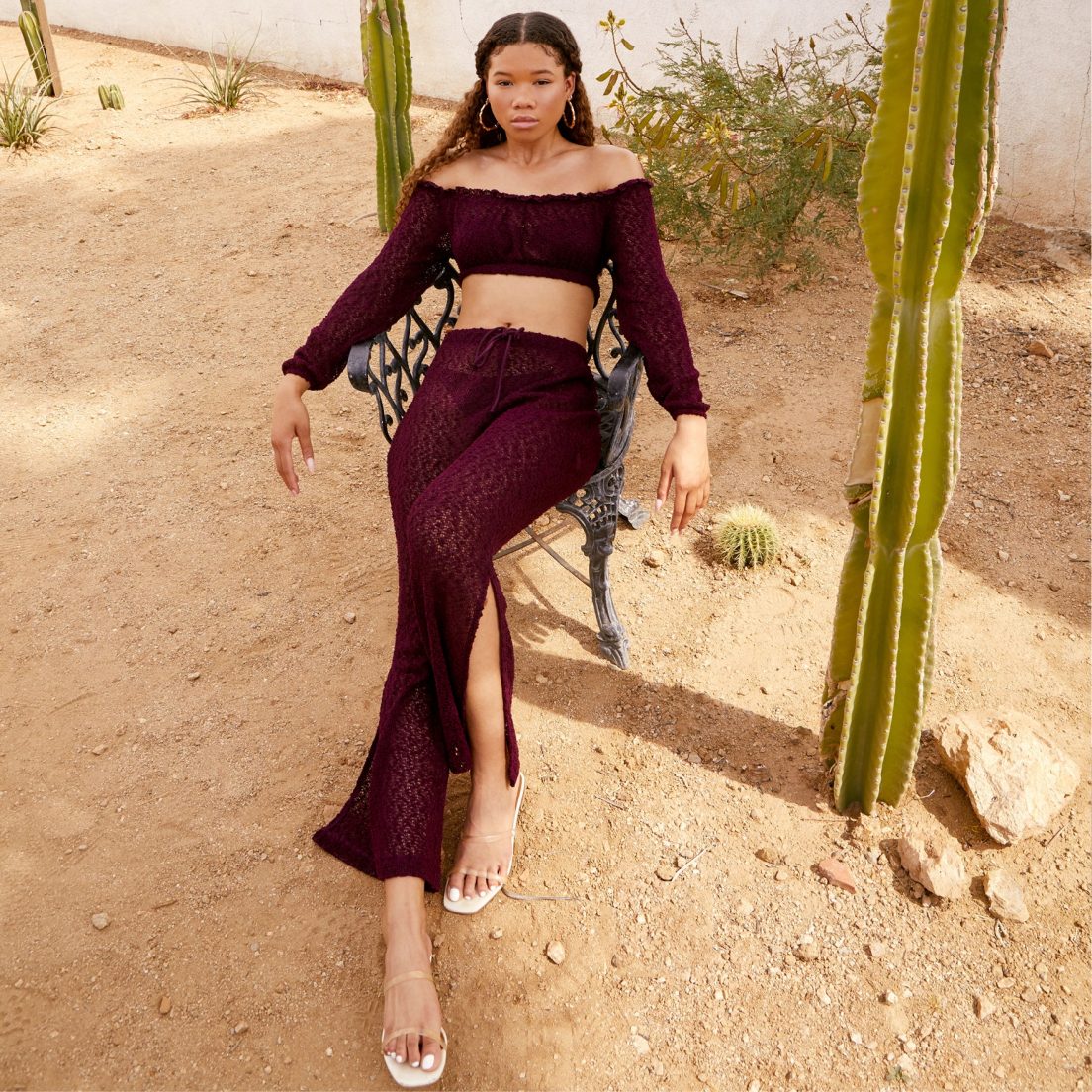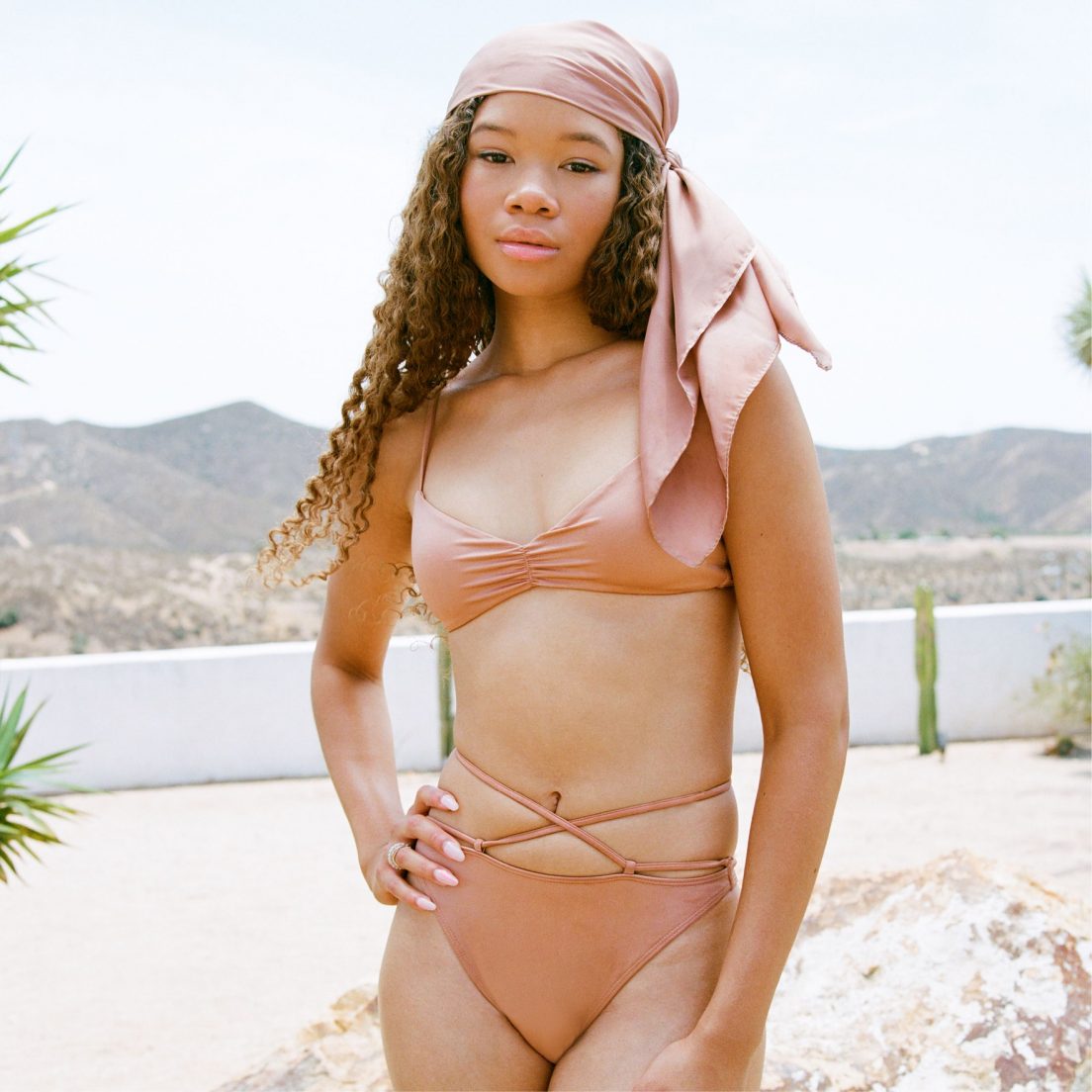 Shop the collection here.
Photo Credit: Pacsun