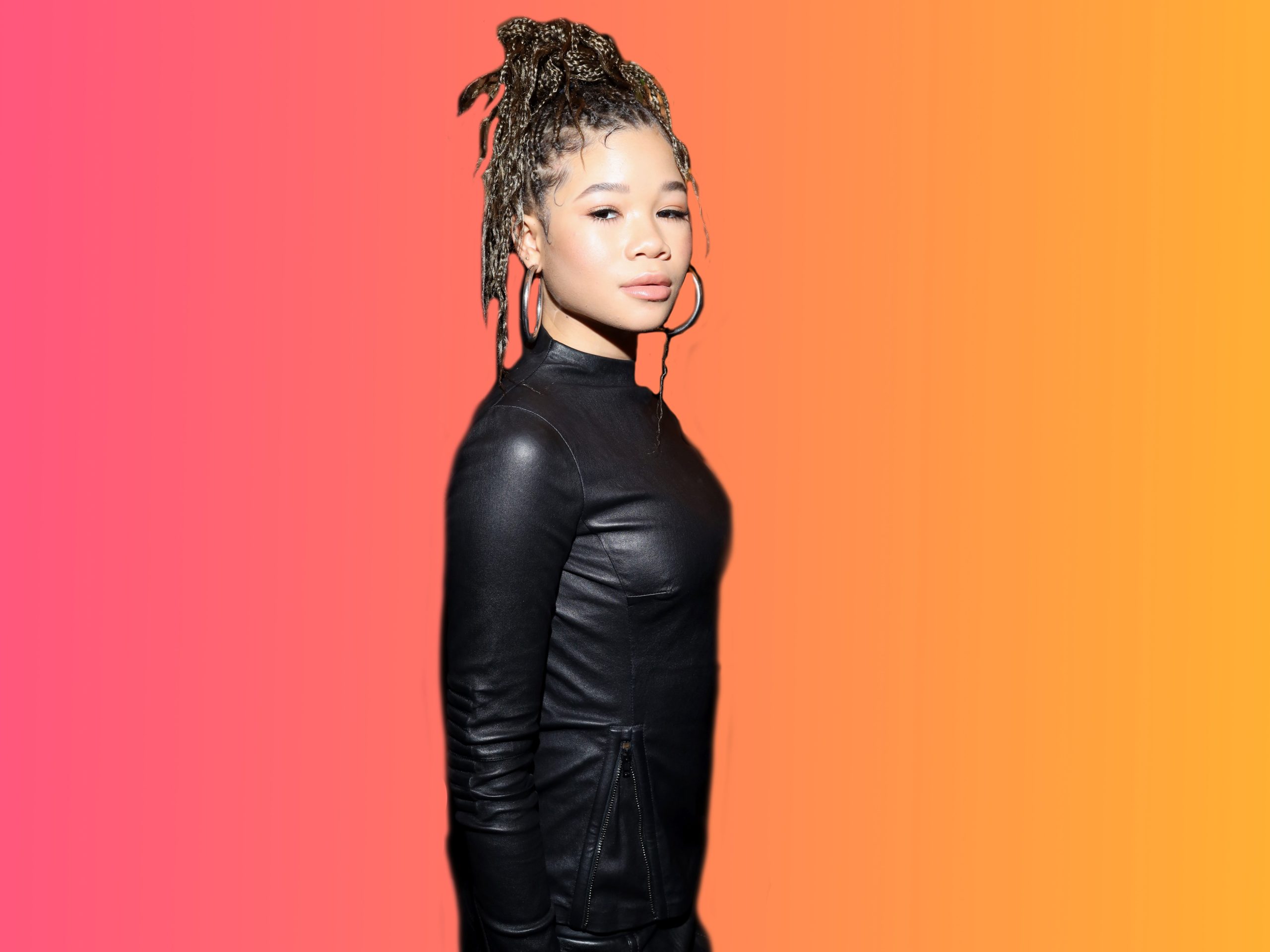 Storm Reid's Passion For Empowerment Isn't An Act
The actress dishes on her shoe collaboration with Steph Curry, her "Bamazing" initiative, her skin care routine and more.
Storm Reid first caught international attention for her 2013 role as Emily in the film 12 Years A Slave. The critically acclaimed movie showed inklings of her ability as an actress, and within a few years, Reid landed a starring role in Ava DuVernay's A Wrinkle in Time. It was during this film she was able to show the full scope of her talent and deliver a gripping performance showing the complexities stemming from feelings of abandonment and the struggle of coping. The now 17-year-old shined alongside acting veterans such as Reese Witherspoon ("Little Fires Everywhere"), Oprah Winfrey ("The Color Purple") and Mindy Kaling ("The Office").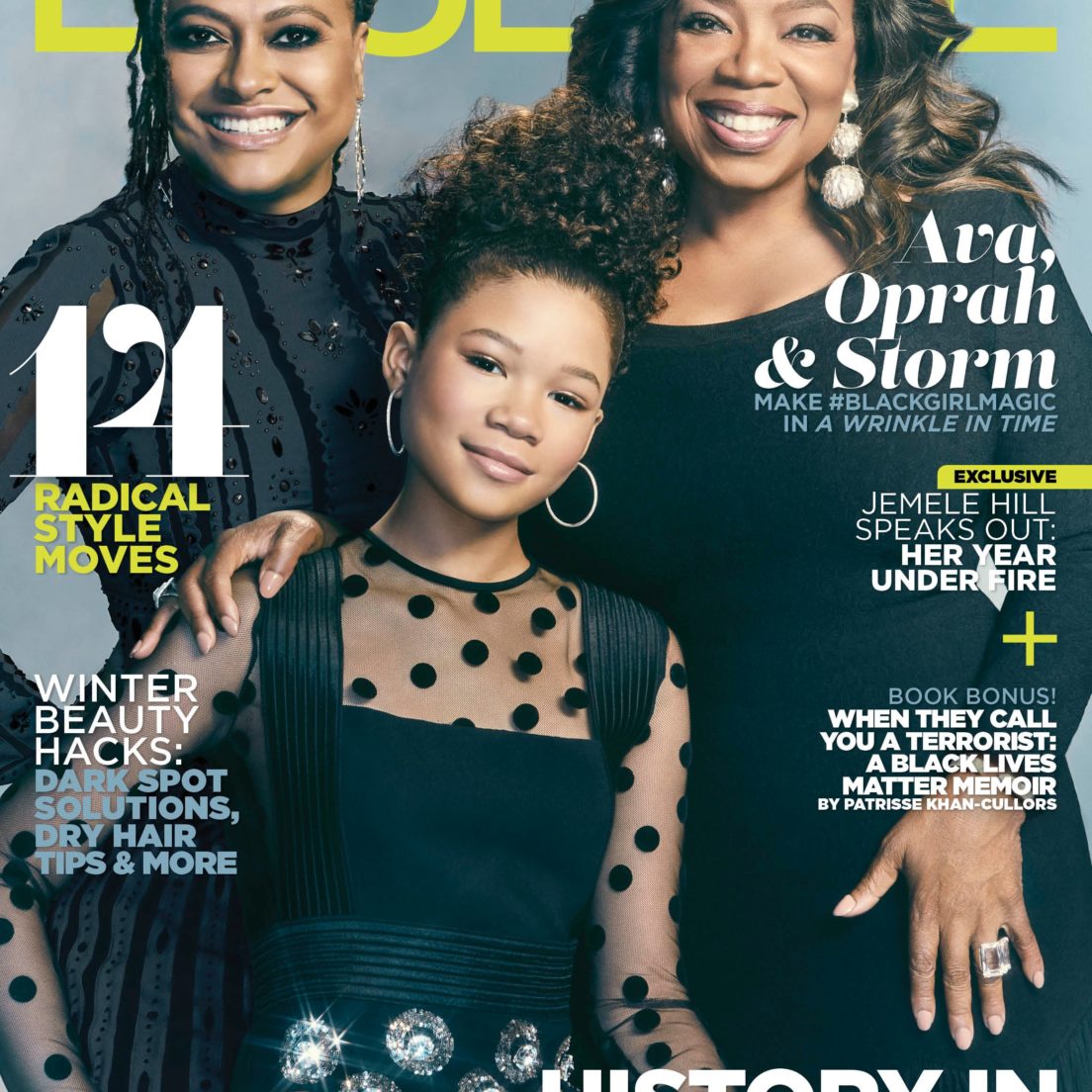 Reid has since successfully been able to dodge the pressure that comes from maturing onscreen. She's currently portraying Gia, the younger sister of Rue Bennett (Zendaya) in Euphoria, HBO's jolting drama about substance abuse and its effects on teenagers. She also stepped into the role of Lisa, the girlfriend of Korey Wise (Jharrel Jerome) in the Netflix original miniseries When They See Us. It's not always easy for entertainers to transition into more adult themes, but Reid certainly has what it takes.
However, she isn't limiting herself to being an actress.
Reid is also heavily involved in Bamazing (pronounced "be amazing,") the initiative she co-founded with her mother, Robyn Simpson, in 2018. The enterprise's simple mission is to empower young girls through self-love. "I launched my Bamazing initiative with a goal to encourage young girls [to know] that they are truly capable of anything. They can and should be themselves, perfectly imperfect," Reid said in a 2020 press release.
Most recently, Reid and Bamazing collaborated with NBA champion Stephen Curry and Under Armour on a new shoe, the Curry 7 Bamazing colorway. They unveiled the sneakers on International Women's Day in 2020. Profits went towards "support[ing] opportunities for young women to reach their dreams, most notably through the annual International Women's Day scholarship started in 2019 by Stephen and Ayesha Curry's Eat. Learn. Play. Foundation and Under Armour," Reid wrote on Instagram.
Over the past weekend, Reid revealed that she was graduating high school a month earlier than expected, likely due to COVID-19 concerns. She finished schooling a year early as well and is looking forward to what the future will hold.
Reid is not only determined but destined to be a boss. Her impeccable résumé has set the stage for her foray into philanthropy, and you won't believe what she has up her sleeve next.
G.U.: I saw that you were tuned into the Erykah Badu and Jill Scott battle! What was your favorite part?
REID: I just feel like that was so much Black girl magic! To see all of the people that were in there just being in community, though we are all isolated, is just super powerful. Then, I mean, Ms. Erykah and Ms. Jill, are the ultimate icons in my opinion. I've been listening to them since I was little—because of my mom and my aunts and stuff—so I was just super excited to be able to witness that history in my opinion.
G.U.: Are you tuned in to any of the other virtual concerts that have been going on?
REID: Yeah, I tuned in to the Teddy Riley and Babyface concert, which was exciting. And a little bit funny [laughs], especially because I don't know Teddy personally, but his son, Teddy Riley Jr., is one of my very close friends. We went to school together and grew up together. So, I was just in there to support.
I've seen, like around Black Twitter, and stuff like that, how they want Jay-Z and Beyoncé to do a Verzuz. So, if that were to happen, I would be so down!
G.U.: You're behind Bamazing, the self-love initiative geared towards young people, so can you talk a bit about that?
REID: Bamazing is an initiative that me and my mom started to empower young people and specifically to empower young girls through positive self-declaration. So, letting young people know that you can be perfectly imperfect and that their flaws and their mistakes make them them. As long as you're a good person, you can be amazing. [Even] if you have glasses, or you're a nerd — just the things that people make you feel like you have to conform [for] to be something different, you can just be unapologetically yourself. You can still be yourself and succeed. You can empower not only yourself, but others around you.
G.U.: Earlier this year, Bamazing collaborated with Stephen Curry on the Curry 7 Bamazing colorways. How was filming the grand reveal and being a part of that launch? Can you walk us through the process?
REID: We'd actually been working on that for quite a while now. His team reached out around this time last year, so last summer. I was super geeked out because he is one of my favorite basketball players and I'm a big sports fan. So, the thought of working with one of my favorite basketball players was really cool, but I also love that he is way more than just a basketball player. I love his morals and his values, and how he loves his family.
His initiative, "Eat. Love. Play." is all about trying to get young kids to succeed and help in ways that other people may not be able to help and just using his platform for the greater good. So, I think it was a great collaboration, on top of him being one of my favorites, and me being super duper excited and shy when I was meeting him and doing all the press stuff. But, it was a really cool collaboration and something that I'll never forget.
G.U.: Whenever someone goes to the comments of your posts, they see fans talking about your skin care routine and how clear your skin is. What does your skin care routine look like now that we're in isolation?
REID: My skin care routine hasn't changed too much. I have sensitive skin, so I mainly use CeraVe products, which is a product you can just get in the drugstore. It's really accessible. And then I also use a little bit of Sonya Dakar's products, they're really great.
So, I just make sure I have a good foaming cleanser, a good toner, a good moisturizer, of course, SPF, especially because it's getting hot outside. And then I try to integrate a few face masks here and there, whether I just want to play around and I just want to put a fun face mask on, or I need a brightening one, or a detox one. But I try to keep everything the same because the weather's changing, and we're staying in the house, and there's just certain things I need to keep constant in my self-care routine to make myself feel good.
G.U.: Speaking of self-care, you launched a partnership with Sweet Earth, a vegan, ready-made food company. Can you share what the collaboration entails?
REID: I'm partnering with Sweet Earth Foods, like you said, to share my favorite tricks and tips to keep a positive, healthy, body and mind. Even though I'm not a vegan, I love to eat food that just tastes really good. I love to go to vegan restaurants, so when this opportunity came up, I was like 'of course!'
I tried the products and not only is it plant-based, and healthy, but it's delicious and mouth-watering. I was all-in when they came to the table. I love that they are doing something purposeful with the collaboration, and I always try to align myself with things that have a message that are going to help people.
Keep up with Storm by following her on Instagram.
Photo credit: Getty Images/Brooklyn White