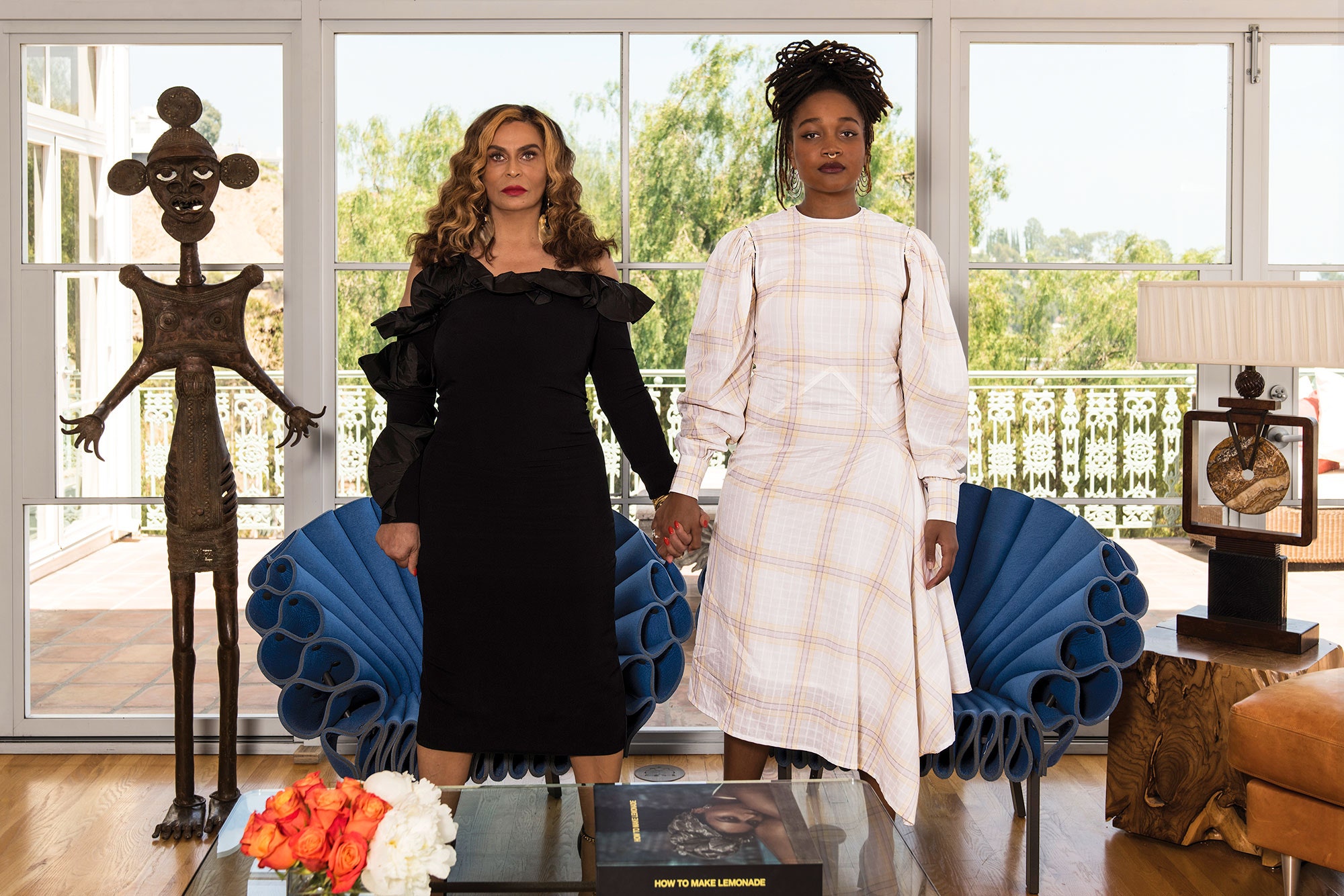 Kimberly Drew And Tina Knowles-Lawson To Host Virtual "Little Fires Everywhere" Art Party
Last night was the season finale of "Little Fires Everywhere," the original Hulu series about the danger of family secrets and how much the pursuit of perfection can cost us. To commemorate the completion of the first season, Ms. Tina Knowles-Lawson is hosting a virtual art party that will help viewers ruminate on all they learned from the show, and get more in touch with themselves. Art curator and writer Kimberly Drew will serve as the special instructor.
"I hope [the] virtual art party will give anyone who tunes in a creative outlet from wherever they are watching," Drew said to Girls United. "Both Mia and Izzy's art on the show helps us to better understand their characters more fully. Hopefully, our guests can make work that brings them some clarity."
The online event will be held on Knowles-Lawson's Instagram live, today at 12 P.M. PT/3 P.M. ET. Participants are encouraged to have "magazines, books, photos, textured paper, scissors and glue" nearby.
"Please join me it's gonna be fun. I have been binge-watching this show and encourage you to do the same," Knowles-Lawson wrote on Instagram.
Although there are only seven episodes in the first season, the gripping show has kept viewers on the edge of our seats and has provided entertainment, as well as pushed the audience to think critically about themselves during the quarantine. In Little Fires Everywhere, Elena (Reese Witherspoon) and Mia (Kerry Washington) grapple with the complexities of motherhood and ultimately learn the value of honesty, and freedom, from their fearless daughters.
Stream Little Fires Everywhere on Hulu.
Photo credit: Vanity Fair