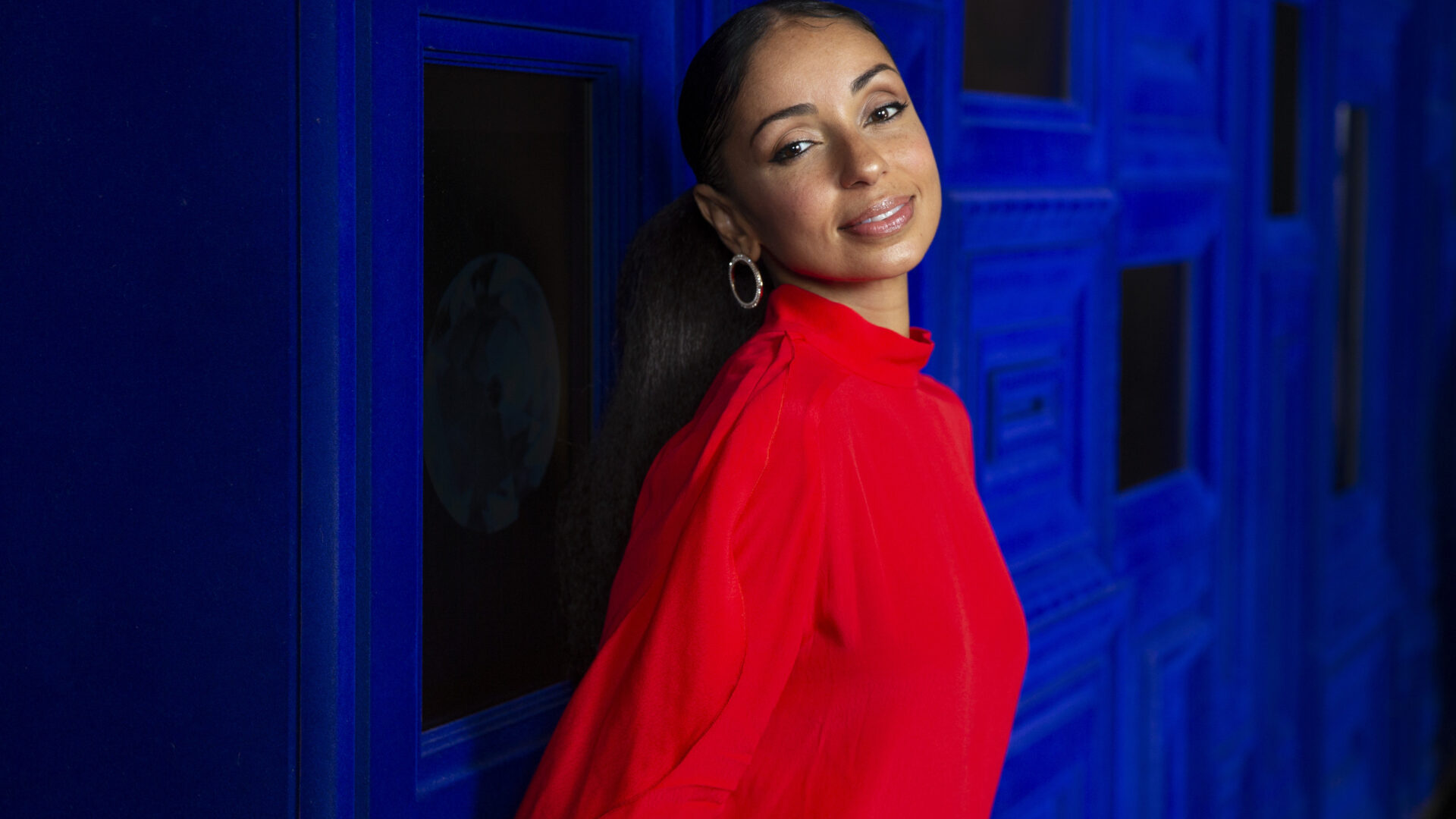 Mýa Breaks Down Her Beauty Secrets
"As far as skincare, I use natural products. I use African black soap from Ghana," she said.
Mýa Harrison has been in the public eye for over two decades and she's still at the top of her game. The Grammy-winning singer-songwriter is not only music royalty, but she's also a fierce advocate for self care. Her lifestyle includes a cruelty-free diet and the use of natural beauty products. "I'm all about self love," she told Girls United. "[The year] 2020 is definitely the year of that for everyone, especially the ladies."
In 2017, after 3 years of being vegan herself, Harrison created a downloadable guide for fans interested in transitioning to veganism. She also communicates with fans about veganism via Instagram, and she's just as invested in learning new things as she is sharing information. "I offer tips, but I'm also open to receive tips and knowledge on my Instagram lives, via DMs, and comments. It is a big place of exchanging information on social media and I learn so much by just connecting so, any questions I'm happy to answer," Harrison said.
We caught up with the singer and chatted about her favorite products, how she stays disciplined, her earliest experience with beauty and more.
You're an award-winning music artist, and you're also a health and wellness icon. Can you tell us about your early career and what your self care routine has looked like throughout your career?
Early on in my career, my self care routine consisted of removing a lot of processed foods and drinks from my diet. It was the removal of sodas, as well as processed sugars and a lot of snacks that I grew up eating, you know, in high school.
As far as mental and emotional wellness; I always write and keep a diary or a journal with me on the road. I keep track of my feelings and pour out my emotions on paper, which I use to keep me sane. Also, prayer. I didn't know what meditation was back then, but definitely stayed prayed up being on the road as an early teenager. So, it's something that I still do to this day.
What are some of your favorite skin and beauty products?
I found a really great foundation by Hourglass Cosmetics. I use full coverage for stage or photo shoots – stuff like that, even video. Cinema Secrets, I really love their powders for stage. For affordable, everyday wear, I use NYX.
As far as skincare, I use natural products. I use African black soap from Ghana. I also use shea butter as a natural sunblock if I plan on being in the sun [and also] for daily moisturization. I save my peels on my papayas and my mangoes. The papaya peel is a natural moisturizer, I use the mango peel as a skin tightening mask for about 10-15 minutes. So I just use everything natural on my face – I use lemon as astringent, too.
"I love to do willpower challenges, just to instill discipline in myself."
What influenced your decision to go vegan?
I love to do willpower challenges just to instill discipline within myself. You gotta be able to trust you at some point, but you also have to be prepared for whatever life throws at you, at all times. Sometimes, that requires us to strip something away that we really, really love and adjust or adapt accordingly.
Through just a challenge pushing myself to limits in an uncomfortable zone and then once I stepped into the new territory I had to do the research and that's why I'm still vegan just because of all the things that I have learned in the health space, the environmental space, the world hunger space, and the beneficial space. It was a natural transition based on awareness and knowledge.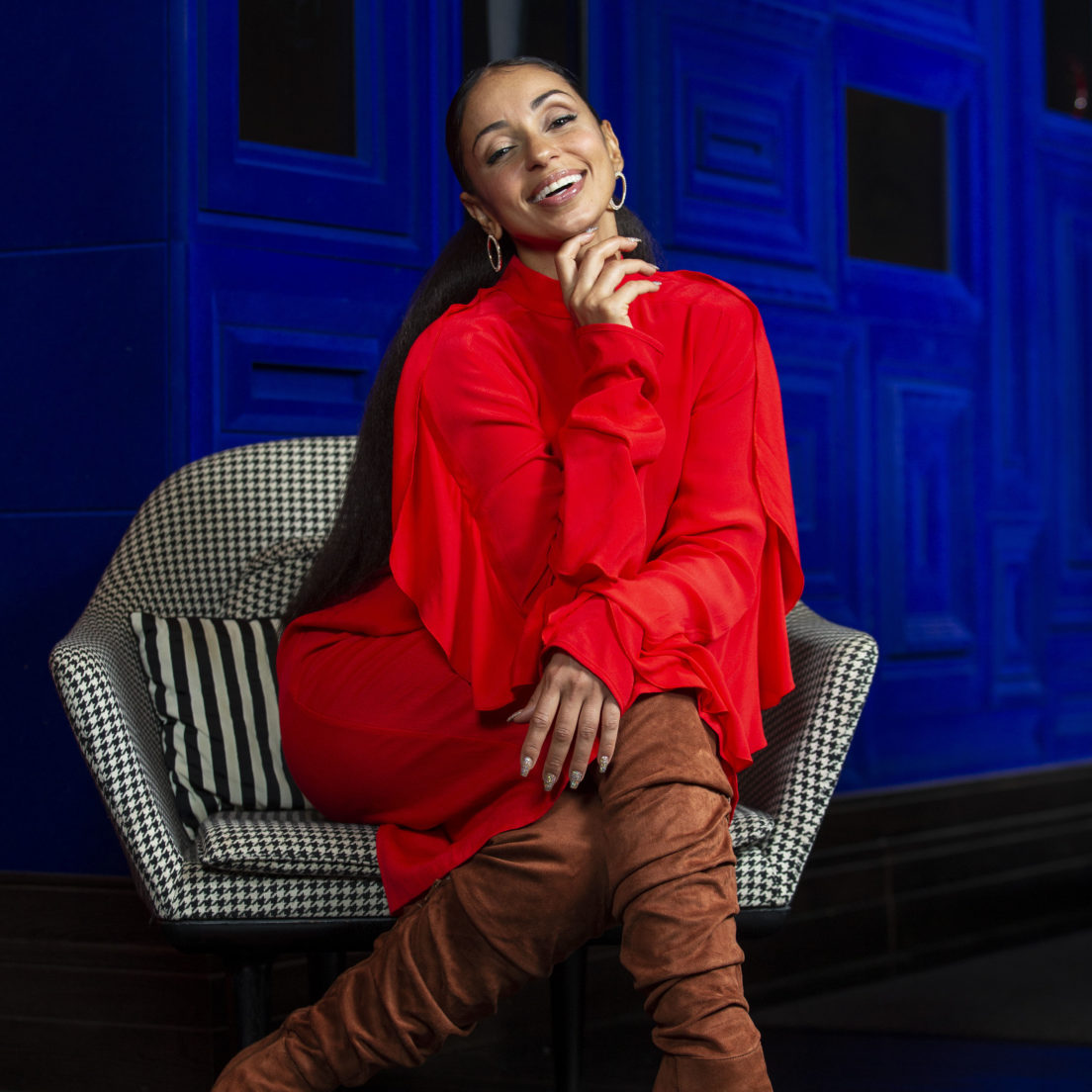 We know that you tour pretty frequently. How do you balance touring and maintaining positive habits?
I've learned to go to a grocery store or a local market as soon as I touch down, so I don't fall into the trap of fast food. Sometimes the hotel doesn't offer what I need during a challenge so I make it a point to stop at a local market or grocery store to get what I need and it keeps me on my toes; where all I need in my luggage is a cutting board or a small knife. Or, I'll borrow it from the hotel and they'll bring up some plates, and here I am eating raw fruits and vegetables or whatever it might be, hummus and my own dressing.
I also take a little Magic Bullet on the road to make smoothies with fruits, sea moss, or protein powders – that's how I stay on it! I don't always get to a gym on the road, I can't lie, but I do have a little routine that you can use little things in your room. Whether it be the back of the chair or the side of the sofa or even the edge of a bathtub for triceps, floor routines for abs and keeping your thighs toned – all stationary stuff and if, worst comes to worst, I'll take the stairs instead of the elevator. Just little tiny things of adjustment here and there so that I don't make excuses for myself.
"I'm completing my next album, which will be out in 2020."
Yeah – those tiny little things add up and help you get to where you need to be!
Some people have early experiences with beauty when they're young, like putting on their mother's lipstick, or trying to arch their own eyebrows. Can you share some of your earliest beauty memories?
Well lipstick is obviously the first go-to. I used to play with [my mother's] hairbrushes and all of that stuff. You know, we look up to our mothers and want to emulate.
We have to ask – are you working on any new music?
I'm completing my next album, which will be out in 2020.
We've got quite a few collaborations this year. Tory Lanez's Chixtape 5 project just came out, and we remade "Best of Me, Part 3". Jah Cure, a reggae artist, we have a record together, it's called "Only You," on his Royal Soldier album. I also shot a video with a Dancehall artist named Ding Dong, for a riddim called "Handsfree". That video is out on my YouTube channel. Beenie Man and I actually got together again this year on Sekon Sta's record for Jamaican carnival, which is also a riddim. I released a couple videos at the top of this year from my TKO album, which is out now on vinyl. I'm still touring off of that album, as I wrap up the next album.
Keep up with Mya by following her on Instagram.
This interview has been edited and condensed for clarity.
Photo credit: Getty Images, Instagram/Brooklyn White