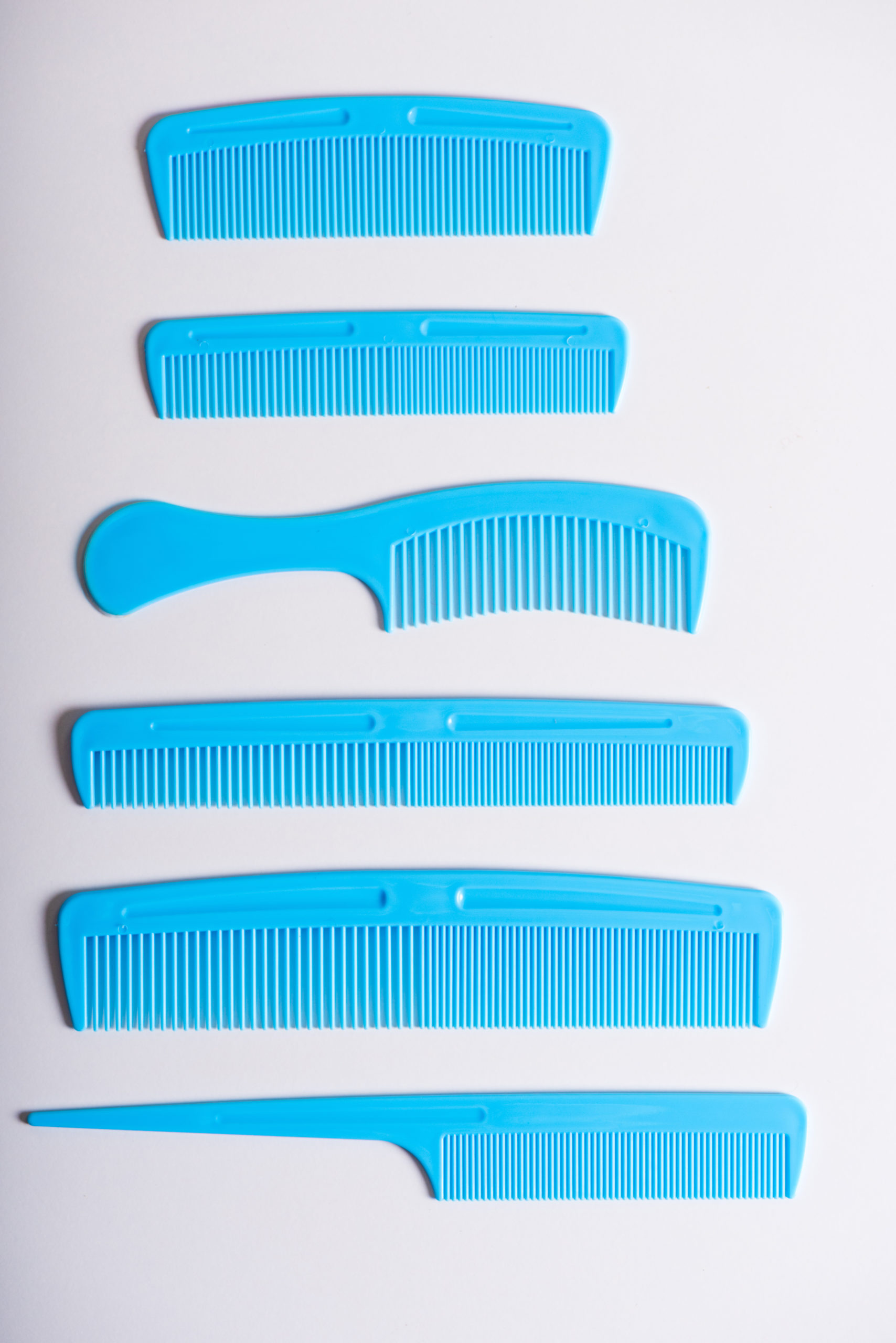 6 Black Girl Hair Tools You Need While In Isolation
Flex during your next Zoom meeting.
Some beauty supply stores and hair salons are still closed, and few of us have no choice but to go natural. It can be a transition, especially if you don't have a lot of experience doing your natural hair.
Los Angeles County will extend stay-at-home orders throughout July 2020, according to a report by ABC7 in Los Angeles. This means some cities and states may not be opening as soon as we'd originally hoped. So we need to get more acquainted with having a hand in every part of our self-care routine—from our hair to our gel nails that are still hanging on.
Thankfully, Miko Branch, cofounder of natural hair care line Miss Jessie's, chatted with us about six items you'll need to protect your hair while we're sheltering in place. She also offered a few hair maintenance tips you'll need to get you through this time.
Check out what she had to say below.
Wide-Tooth Comb
"Always detangle a head full of matted knots with the right moisturizing conditioner. First with your fingers, then very gently with a wide-tooth comb. Practice patience, and love on your tresses."
Microfiber Towel
"Soak up the excess water from your freshly washed tresses by patting them with a microfiber towel. [N]ever rub your curls."
Hair Clips
"Before applying a hydrating styling product, use sturdy hair clips to section your textured hair. Ensure product is spread evenly, and don't go overboard with the amount of product."
Diffuser for Blow Dryer
"Say it with us—'Air dry is always the best dry.' However, you could also use a diffuser attachment on your blow-dryer. Just make sure to set the dryer to low, and stay away from the scalp.
Spray Bottle
"Refresh your crown of curls with a refillable bottle that offers a continuous fine mist of water. You won't soak your entire head, and feel free to add a little bit of oil to glisten your gorgeous mane."
Silk Or Satin Pillow Cases
"Replace the cotton pillowcase that pulls on your hair with a silk or satin one that is much more gentle and helps maintain your curl's natural oils."
Keep up with Miko Branch and Miss Jessie's by following them on Instagram.
Photo credit: Amazon/Brooklyn White