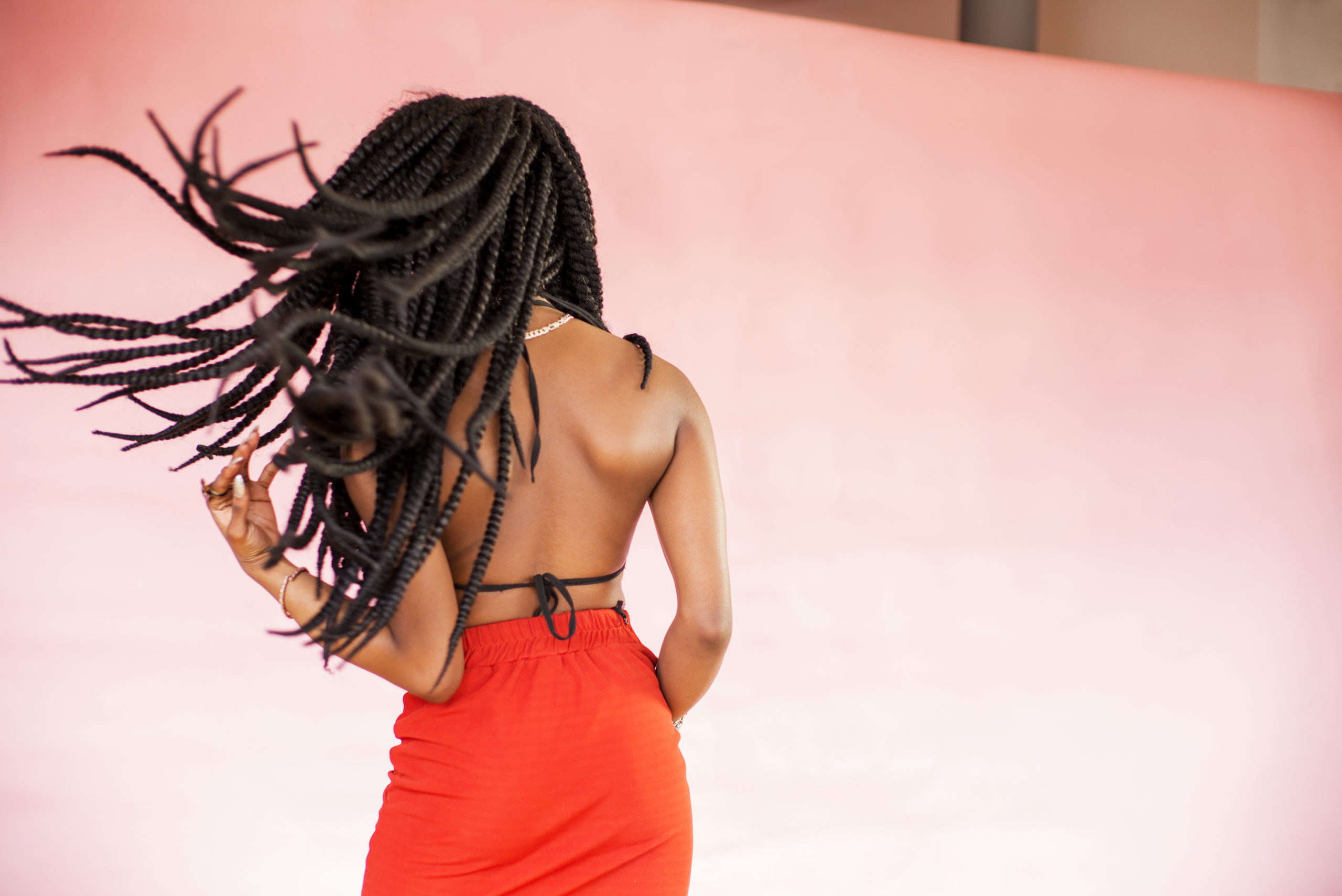 5 Protective Styles You Can Rock While Quarantined
You can slay from home, too.
Being quarantined has made Black women realize that a few of our self-care methods, such as getting our hair and nails done, are viewed as non-essential services. Because of nationwide shutdowns, we've had to become our own beauticians. Just because we're home, doesn't mean that we don't deserve to look fly.
Abra McField, the CEO of Abra Kadabra Hair & Healing, wants to help. McField began her hair business after realizing that she wasn't passionate about her job. At the time, there was no blueprint for those who wanted to foray into the world of Black beauty, and McField had multiple trial and error moments during the road to success.
During her chat with Girls United, she detailed how she, along with her two young children, moved to Atlanta from her native St. Louis, Missouri, and ended up homeless for a night. McField felt like she had failed, but she returned back home in 2012 with even more fervor than she had left with.
"What I discovered was that I was doing this unconventional sew-in method and I didn't know it would get to where it is now," McField said.
Now, at the height of her success, McField is invested in pouring into the lives of Black women. She employs five women who help her with various aspects of her business, and also shares tips with everyday women who may be struggling to practice their self-care during this time.
Check out McField's top five protective styles you can rock during the quarantine. She made sure to include styles for women with various levels of skill.
Top Knot or Bun
"You can never go wrong with a top knot or a bun as a protective style. They are simple to do and easy to wear. With both of them, you can go all day without having to touch your hair, comb it or brush it. It is completely out of your way, which makes it easier to focus on work without a distraction."
Braids
"Braids are one of the best low maintenance protective styles, and there are so many styles to choose from. The only thing you need to decide is how much time are you willing to dedicate to [doing them.] If you want cornrows, it may take a few hours. If you want knotless or box braids, it may take a day, depending on the length and the experience of the [person] doing them. No matter how long it takes, there are absolutely no hair worries when you wear them. Working at home would be a breeze."
Twists
"Twist are a great option for a protective style and is usually the [easiest] to do by [yourself]…You may twist your hair Sunday and have a FaceTime meeting for work at home on Wednesday. If you unravel the twists for the meeting, you could have an amazing twist out; a curly or wavy look as a result. Another creative example is twisting your hair up along the perimeter of your head and doing some type of creative maze with bigger twist at the top/side of your hair."
Sew In
"This style is for people who have a little more experience…A sew-in is a technique used to add hair extensions onto one's natural hair to create fuller, longer hair or to take a break from one's own hair completely. It can even be used to go from longer hair to shorter hair, or to wear colored hair without having to color [your own] hair. Sew-ins are achieved by braiding the natural hair into a cornrow pattern and using a sewing needle to sew a weft, or track, of hair extensions. It becomes a protective style when a full sew in is performed. All of one's natural hair is covered by extensions of which there are so many textures to choose from: straight, wavy, curly and kinky. Usually, the extensions are way easier to take care of."
Flexi Rods
"Flexi rods are super fun and protective. It requires a little work to accomplish, but if mastered, [it's] magical…Flexi rods are long foam tubes with a wire down the middle that come in varying thicknesses. [They] create heatless curls without the harshness of heat styling tools. Their rubbery grip produces better curls compared to other methods, such as heated tools or perm rods. Flexi rods can be used on dry or wet hair and produce a variety of results depending on the size, hair moisture, and length of time you leave them in. Once the process is completed, you don't have to worry about your hair for a few weeks, or even longer. Use a satin bonnet to keep them hydrated while sleeping. Although you may start with them hanging down, you can work your way up into a ponytail, or a pin up with curls, and they will look gorgeous."