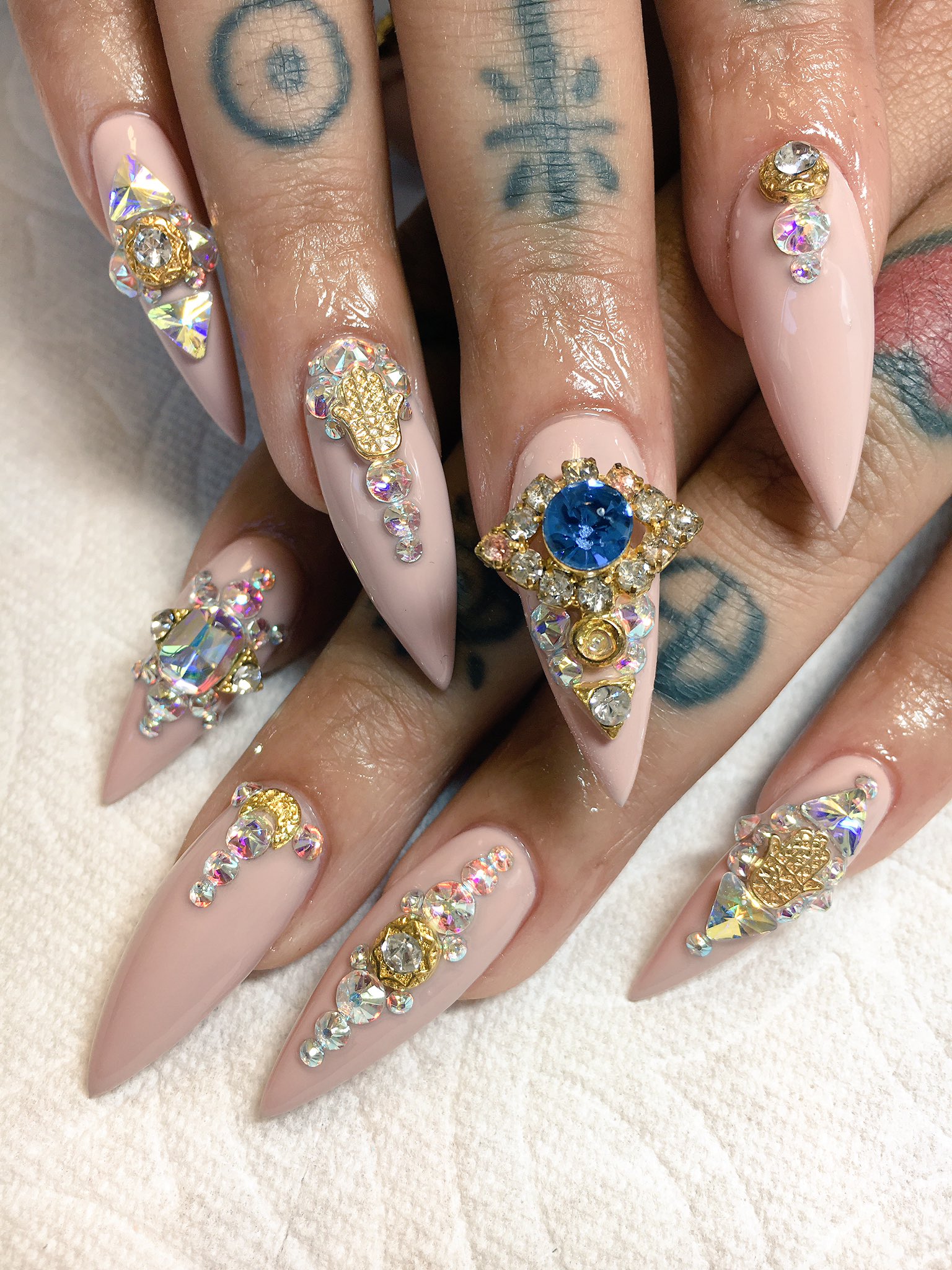 Are Evil Eye Nails The Next Big Thing?
Keep your energy clear, but make it fashion.
We're serving looks and our highest selves at the same time.
Let's be clear, the evil eye—or more accurately, the ocular amulet that protects from the true evil eye curse—is much more than a trend. It's a precautionary measure meant to assure that all remains well in people's personal lives. Now, the striking symbol is finding its way onto nails as individuals come up with new ways to protect themselves from harm.
Dating back to Sumeria, the evil eye amulet is intended to be protection against bad luck, which can be the result of another person's thoughts and words, regardless of if the person was being intentionally malevolent or not. For example, if you praise someone heavily, or give them a glance during a moment when they're vulnerable, you may be cursing them with the evil eye.
Of course, the evil eye can be purposefully thrown at someone as well. This is generally the result of their envy of you. The evil eye amulet, which can also come in the form of a charm or other pieces of jewelry, as well as clothing, is thought to keep people safe and unaffected by the ideas, speech, and stares of others.
The traditional evil eye, a cobalt blue circle with a light blue eye in the center, has become common in mainstream fashion. Variations of the emblem with different colors and eyelashes have become popular as well.
Costume designer and stylist June Ambrose attended the 2019 BET Awards with a jewel-encrusted Thalé Blanc evil eye handbag.
Nails are the latest fashion/beauty extension to receive a glow up in the form of the spiritual marking. They're perfect because they're with you all the time (or at least until it's time for a refill,) so you don't have to worry about losing your charm or taking it off.
We rounded up some of our favorite evil eye nail looks. Check them out below!
Photo Credit: Bri Luna