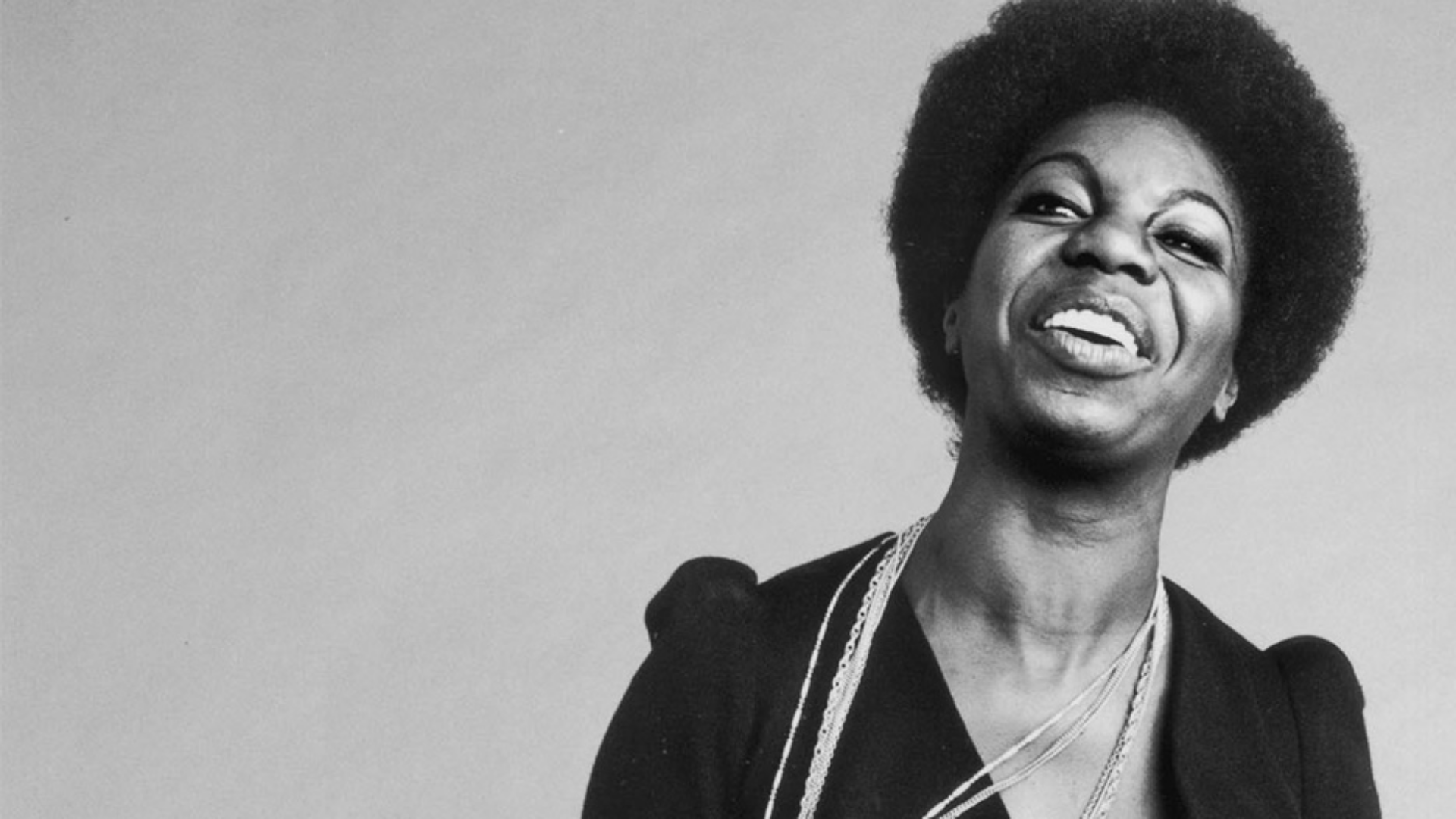 More Than A Hairstyle: A History Of Black Women's Natural Hair
We're tracking the rich, and often political, history of Black women's natural hair over the past 60 years.
Whether you're walking down the street or scrolling online, you're bound to see an increasing amount of Black women rocking their natural hair. Some have short locks sprouting out of their scalp. Others are years deep, and have dark, kinky curls swinging around their faces like sun rays. Natural hair care Instagram accounts are being created in droves, as are hair products. To an outsider, it may seem like a fad, or an extension of the self care movement. But to those who are really down, this explosion of natural hair acceptance has been in the works since the 1960s.
Actress Cicely Tyson credits herself with the beginning of the natural hair craze. To give her character more authenticity, Tyson shaved her head for a role in the 1961 off-Broadway play The Blacks. In an interview for Oprah's Master Class, Tyson revealed that after she was implored to keep her hair cropped and natural for a role in the 60s show East Side/West Side, she began to get scathing letters from beauticians. "I got letters from all over the country, telling me that I was affecting their business because their clients were having their hair cut off," she said.
Tyson's braids from the 1972 film Sounder, as well as Bernadette Stanis' braids in the popular sitcom Good Times, presented mainstream portrayals of cornrows that have been copied for decades since.

Civil rights activists, including Black Panther Party members, politicized the Afro in the 1960s. Kathleen Cleaver spoke about the power of the Afro in a 1968 interview. "The reason for [us wearing our natural hair] you might say is like a new awareness among Black people that their own natural appearance –physical appearance is beautiful and pleasing to them," she said. Women became increasingly inclined to abandon products and practices that altered the natural state of their hair. This dissimilation, coupled with the 'Black Is Beautiful' movement, made for a mass acceptance of natural hair.
Scholar and activist Angela Davis' Afro is nothing short of legendary, but in a 1994 essay, "Afro Images: Politics, Fashion and Nostalgia", she wrote about the dangers of the hairstyle and how images of it were utilized in political warfare.
Recalling her 1972 trial, Davis wrote, "[T]he photographs identified vast numbers of my Black female contemporaries who wore naturals (whether light- or dark- skinned) as targets of repression. This is the hidden historical content that lurks behind the continued assosciation with the afro."
Black women's hair is always both personal and political.
Due to the embracing of cornrows, braids as their own hairstyle—and not a foundation for a wig—became popular during the late 1970s and 1980s. Notable Black figures, such as jazz pianist Patrice Rushen, were famous for their talent, as well as their intricate hairstyles. Rushen in particular wore long braids, decorated with colorful beads, feathers and shells. In a 1979 issue of EBONY, it was written that "braids and cornrows until recently were dismissed as hairstyles for children and 'country folk'." That anti-Black stereotype disintegrated, though, and cornrows are now being worn by modern trendsetters like Arnell Armon and Rihanna.
Jamaican-American singer Grace Jones wore her hair natural as well. For decades, she donned a short cut, or small flattop that she groomed herself. During a press run for the 1984 film Conan the Destroyer, Jones spoke about shaving her head annually. "It's almost like a sacred thing. It's something that one really never does, and so when you do it, it's so—I feel like a nun," Jones said. With her flattop, Jones subverted gendered beauty ideas.
The 1990s introduced a variety of Black natural hair care products, like Shea Moisture and Carol's Daughter. Shea Moisture, founded by Richelieu Dennis in 1991, was based on Dennis' grandmother's recipes, which she sold in a village market in Sierra Leone. Though relaxers were on the rise during this time, Shea Moisture encouraged women to learn how to care for their natural hair, long before it was popularized in the 2000s. Lauryn Hill, Erykah Badu, and Venus and Serena Williams were also champions of natural styles in the late 90s.
Venus and Serena were young tennis prodigies from Compton, California, when they, along with their braids, became phenomenons. "We were not afraid to wear braids. We weren't afraid to be Black in tennis. And that was different," Serena said in an interview with Allure.
In 1999, Venus was punished for her style. During the Australian Open, she was penalized after some of her beads fell out mid-match and she went on to lose the match. The way Williams' hairstyle and it's unraveling were discussed during the subsequent press conference disrespected the legacy of braids and beads. Her opponent, Lindsay Davenport, said "Well, you can see [the beads], and you can hear them a little bit…I'm not gonna say it was a distraction, but it was a little annoying." The Williams sisters did not stop wearing beads, which helped pave the way for singer Kelela, who frequently has her locks adorned with crystals.
The most recent wave of the natural hair movement has been heavily criticized for excluding type 4 hair. For a 2018 Madame Noire essay, "Why the Natural Hair Movement Has Been A Gift And A Curse To Black Women", Arah Iloabugichukwu wrote about natural hair brands opting to use lighter-skinned models with loose curl patterns to be the face of their campaigns.
"But the industry quickly exemplified why all natural hair wasn't created equal," she wrote. "It was the packaging that told the story, campaigns full of racially ambiguous women with ringlets cascading down their backs took center stage."
People have long talked about how the modern movement has become nothing more than a megaphone for light-skinned Black women with silky curls. Sadly, that's not the only issue this iteration of the movement has faced.
In 2009, when Solange Knowles shaved her head, she was blasted by white media outlets. "Beyoncé's little sister Solange Knowles has shaved her head, as if making some sort of desperate cry for attention," read one write up.
Knowles fired back with a tweet, writing "i. have. done. this. twice. in. my. life. i. was 16. i was 18. did. not care about your opinion. then. dont. care. now… i. just. wanted. to. be. free. from. the. bondage. that. black. women sometimes. put. on. themselves. with. hair." Five years later, those same outlets were calling her a "curly-hair[ed] icon."
These days, women like Ari Lennox and Lena Waithe gracefully glide across red carpets with their natural hair on full display. It's a reminder of all that Black women have endured and overcome, all because they dared to toss European beauty standards aside.
The history of natural hair is full of politics, ingenuity, and beauty and it is one that we all should be proud of.
Image credit: Getty Images