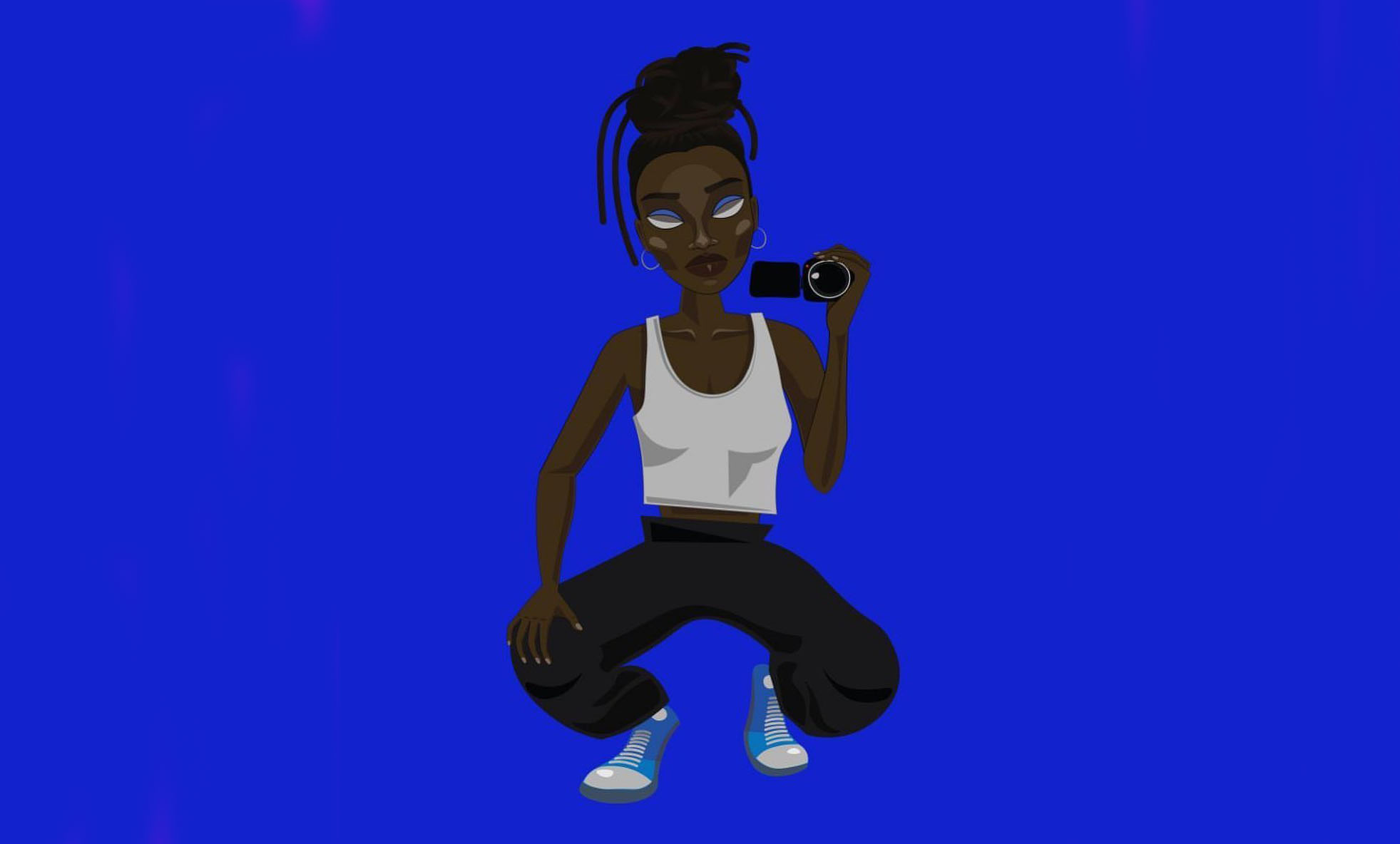 GU Jams: Little Simz, Liv.e and Megan Thee Stallion
Beyoncé dropped a playlist!
GU Jams is Girls United's weekly column dedicated to sharing and discussing new music and music news.
This week was dominated by streaming parties — unofficial (as in sometimes done without the artist's knowledge) periods during which fans try to help their faves chart by playing their latest song or album. It's one of the more kind aspects of stanning. For the past few days, fans have been urging one another to stream Megan Thee Stallion and Beyoncé's "Savage" remix and Doja Cat and Nicki Minaj's "Say So" remix.
Beyoncé dropped a playlist called "Classy, Bougie, Ratchet" exclusively on Tidal, while Meg's "Savage" got another official remix from Major Lazer.
We also got a full length album from Kehlani, It Was Good Until It Wasn't and a joint Instagram live performance from H.E.R. and Willow Smith.
Also, don't forget that soul queens Erykah Badu and Jill Scott are having the first women's Verzuz tomorrow night at 7/6 pm CST. The after-party will be held on Badu's website, where she will be premiering her new, women-led DJ collective, The Wild Tight.
Chloe and Halle's new project, Do It, will be out on May 15. Pre save here.
Get into our favorite new bodies of work below.
Liv.e – "Bout These Pipedreams / Lessons From My Mistakes…but I Lost Your Number"
Liv.e has always had the improvisational skills and delicate harmonies associated with jazz, but never have they shone so brightly as they do on the title cut from her latest release. This one is a blend of three songs with three distinct emotional acts — romanticization, growth and reuniting.
The singer's latest EP is out now.
Little Simz – "might bang, might not"
The U.K. phenom is back with her first release since last year's GREY Area. But why drop a single when you could unleash an entire project?
Recorded during the coronavirus shutdown, Simz's latest project finds her as confident and introspective as ever. "[M]ight bang, might not" is the first track from the release, and while it captures the rapid-fire essence present on previous songs like "Venom," she taps into a new echelon that only can come from new experiences and the passage of time.
"I don't mind being alone. I quite enjoy my own company actually," she said in a press release. "However choosing to be alone is different from being forced to be alone and that's where the difficulty comes in…This is a turbulent time but we don't fold. We don't come from that. We will always be fine."
Listen to Drop 6 here.
Lianne La Havas – "Paper Thin"
"Love yourself, or else you can't love no one else" La Havas sings on the second single her from self-titled forthcoming album. The British singer reminds us of Sade for a couple of reasons — her willingness to trudge through the difficult parts of life and love, as well as her aversion to over-saturation. Less is more with this one, but we wouldn't mind a little more.
Lianne La Havas is out July 17.
Photo credit: Instagram