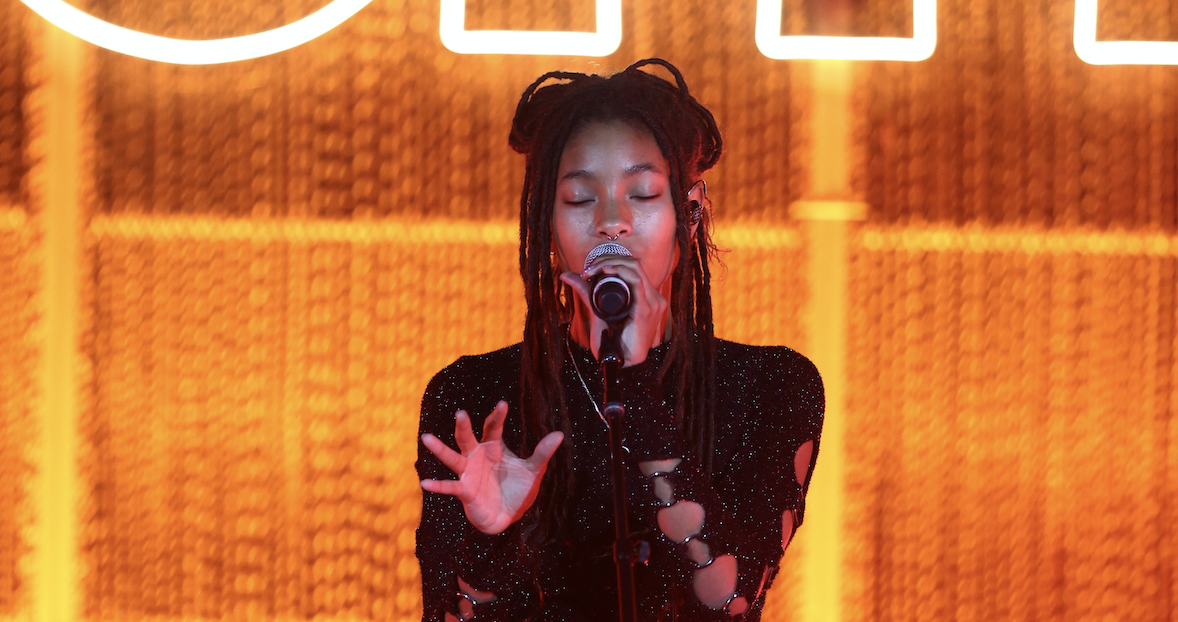 Watch Willow Smith Get Her Head Shaved For A Performance Art Piece
Black women are not their hair.
Willow Smith has shaved her head once again, and she looks incredible.
For a 24-hour performance piece leading up to release of her alternative band's eponymous debut album, The Anxiety, Smith acted out her emotions in a moving way.
The Anxiety, which is a duo comprised of Smith and boyfriend Tyler Cole, lived within the confines of a glass box for a full day. This event was held at The Geffen Comtemporary at MOCA in Los Angeles.
Flyers for the performance called the event "a personification of the emotional spectrum within the human mind through performance art."
When Smith first debuted as an artist, many were shocked by the then-10-year-old's shaved head. Her mother, Jada Pinkett-Smith, took to Facebook in 2012 to share a statement on Willow's autonomy.
"This is a world where women, girls are constantly reminded that they don't belong to themselves; that their bodies are not their own, nor their power, or self determination," Pinkett-Smith wrote. "I made a promise to endow my little girl with the power to always know that her body, spirit, and her mind are HER domain. Willow cut her hair because her beauty, her value, her worth is not measured by the length of her hair."
Pinkett-Smith is just as supportive as ever. "My baby shaved her head! Again!," she wrote on Instagram.
Watch the clip below. Stream The Anxiety's debut album here.