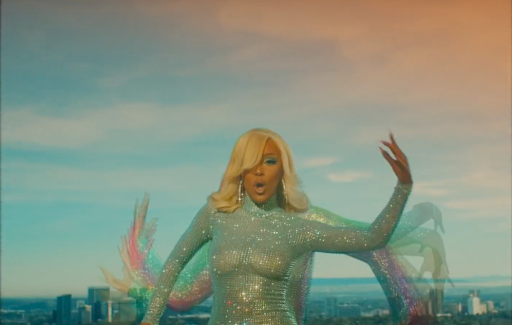 Doja Cat's "Say So" Remix With Nicki Minaj Is Here!
Sound the alarm! The official remix for Doja Cat's "Say So" is now available for your listening pleasure, and it features two verses from rap queen Nicki Minaj. Doja first teased the collaboration yesterday via Twitter, offering fans the opportunity to use the hashtag, #SaySoRemix to get a "sneak peek" of the track.
"Say So," the biggest single from the Doja Cat's Hot Pink album has been climbing the Billboard Hot 100 since its release, and is currently at the #5 spot. The original track features Doja both singing and rapping over pop production, and the groovy, 70s inspired music video helped push it over the top to become one of the more memorable releases of 2019.
Fans of both artists have long implored the two rappers to work together, and Doja has also cited Nicki Minaj as one of her inspirations. So, the "Say So" remix is certainly a collaboration of mythic proportions.
Listen to the "Say So" remix below.
Photo credit: RCA Records