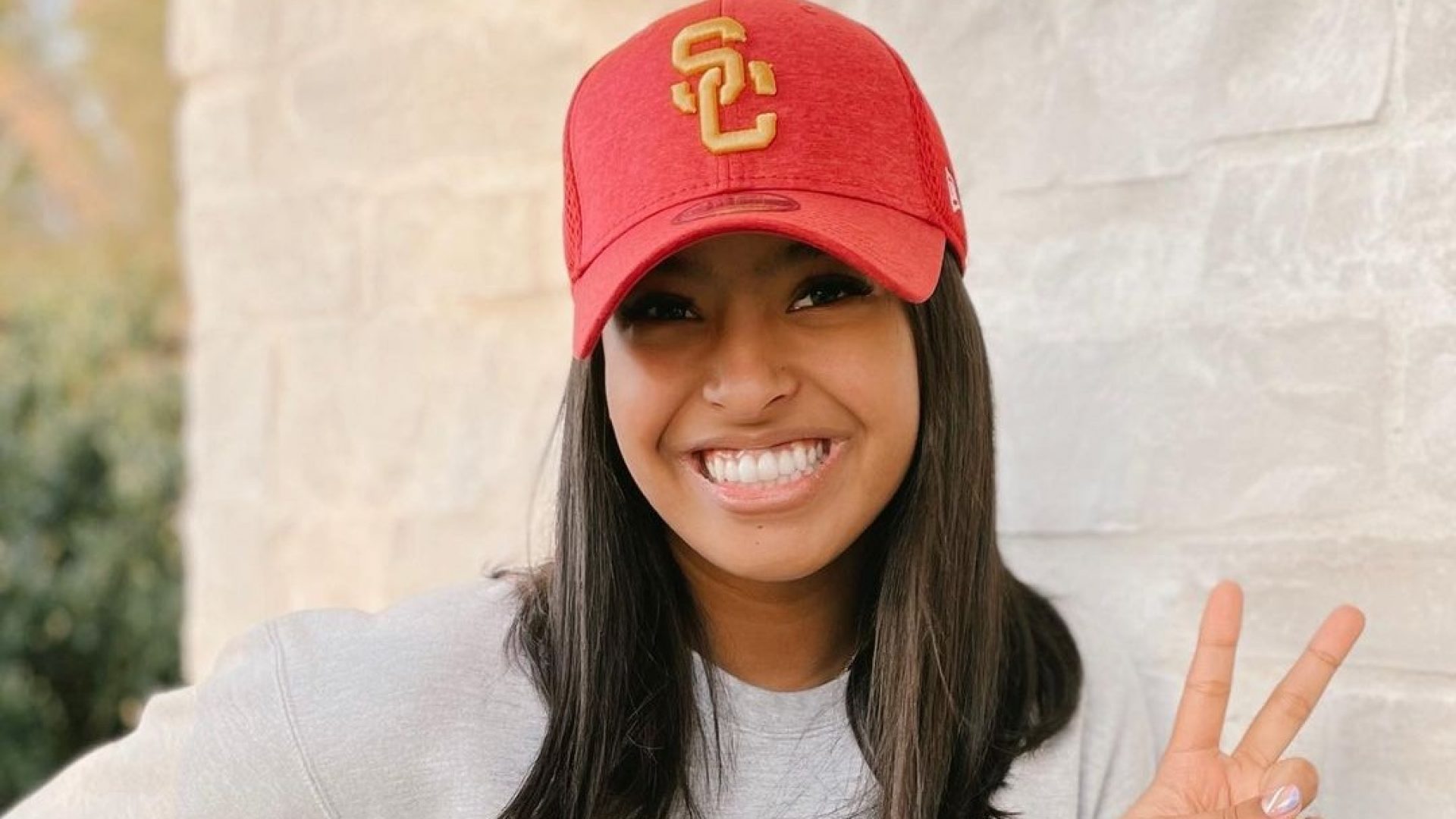 Storm Reid and Natalia Bryant Celebrate College Acceptances
They even commented under each other's IG posts!
There are some key moments in a teen's life that you'll probably always remember – your first kiss, your first heartbreak, prom night and the day you got into your dream school. Well, congratulations are certainly in order for Storm Reid and Natalia Bryant who were both granted admission to the school of their dreams, USC.
Reid announced her acceptance on Wednesday via Instagram. As she was on FaceTime with boyfriend Sayeed Shahidi and on the phone with her mother Robyn Simpson, Reid nervously logged into her application portal for USC. "I've been waiting on this all day," she said nervously. "I don't think I can… I can't open it." Her mother encouraged her not to cry but seconds later, confetti filled the screen as she was notified that she got it. "I got in," Reid cried with tears of joy. She will be attending the Cinematic Arts department at USC.
Her original Instagram caption read: "I've been on set allllllll day, and I wanted to wait to get home to open this. Was a ball of nerves all day. I got my first college acceptance two weeks ago, but I've been waiting on this one for a hot minute. WE GOT INTO USC BABY." Amanda Gorman also commented under Reid post and said, "Congrats girl! They'd be lucky to have you," along with other congratulatory words from Halle Bailey, Luka Sabbat, Ryan Destiny and Jacob Latimore.
Bryant's mother Vanessa, wife of the late NBA superstar Kobe Bryant, caught her eldest daughter's moment all on tape and shared the moment with the world last Tuesday, March 30. As she jumped for joy, Natalia was already seen decked in a USC sweatshirt and she joyously shouted, "I got in! I got in!" The party didn't stop there. In celebration of her acceptance, Natalia was gifted with hats, sweatpants, shirts and even a pair of custom Kobe 4s in the Trojan colors – all caught on Instagram.
Her mother's heartfelt caption of the candid video let Natalia know how much her late father and sister Gianna would be proud of her: "Tears of joy. I'm SO happy for you Nani! I know daddy is so PROUD OF YOU. I am so PROUD OF YOU!! Your hard work and dedication was so worth it. You pushed through the most excruciating pain imaginable and you succeeded. I wish Daddy and Gigi were physically here to celebrate but I know they're here in spirit. We love you so much! #USC #Trojan #FightOn"
After making it Instagram official in her USC paraphernalia, Natalia received congratulatory words from fellow acceptee Storm Reid, singer and mother's best friend Ciara who said, "Go Nani Boo!! Go!! So Proud of You!," and Lala Anthony who commented, "So proud of u!!!! They are lucky to have you!!! My Nani girl. Love u," followed by an emoji with heart eyes.
Photo Credit: Instagram / @NataliaBryant