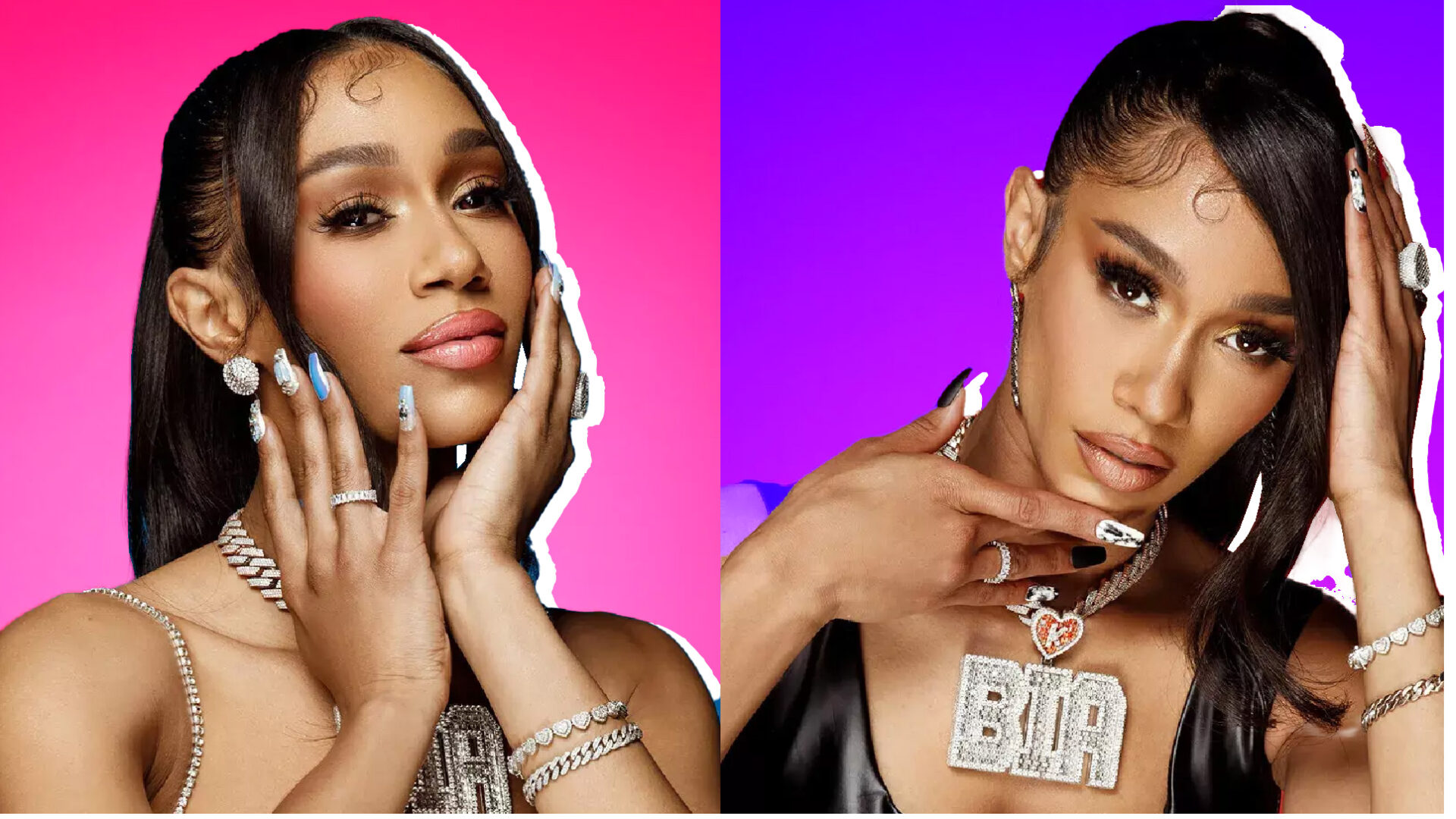 What's The Secret To BIA's On-Stage Glam? Whispy Lashes And Press-On Nails!
You can get BIA's look for under $19.99 in your local beauty supply store!
BIA is on a roll in every lane possible. The multi-platinum-selling "Whole Lotta Money" artist just finished her performance at Rolling Loud: New York 2022 at Citi Field, not too long after the viral video of her bars from the "Bamba" collaboration with Luciano and Aitch. Now, the "Best On Earth" featured artist is dipping her toes back into the beauty world with her collaboration with KISS Products.
From the KISS Premium Classy Nails to the KISS Lash Couture Masterpiece Lash, BIA loudly and proudly depends on KISS Products to make her look her best in every setting. According to the official website, her personal favorites include KISS Gel Fantasy Sculpted Ready-To-Wear Nails, KISS So Wispy Lash, and KISS Gel Fantasy Nails. The "Besito" international rapper will be serving as a brand ambassador for KISS and partnering with the brand through December 31, 2022.
"BIA's rising star power combined with her adoration for blingy, beautiful nails and big, bold lashes makes her a great ambassador for our brand. Her undeniable confidence is seen throughout her music and style and inspires fans globally," says SVP of Global Marketing Annette DeVita-Goldstein in an official press release. "We are excited to build our partnership with BIA and for her to inspire all beauty enthusiast to express themselves with KISS Products."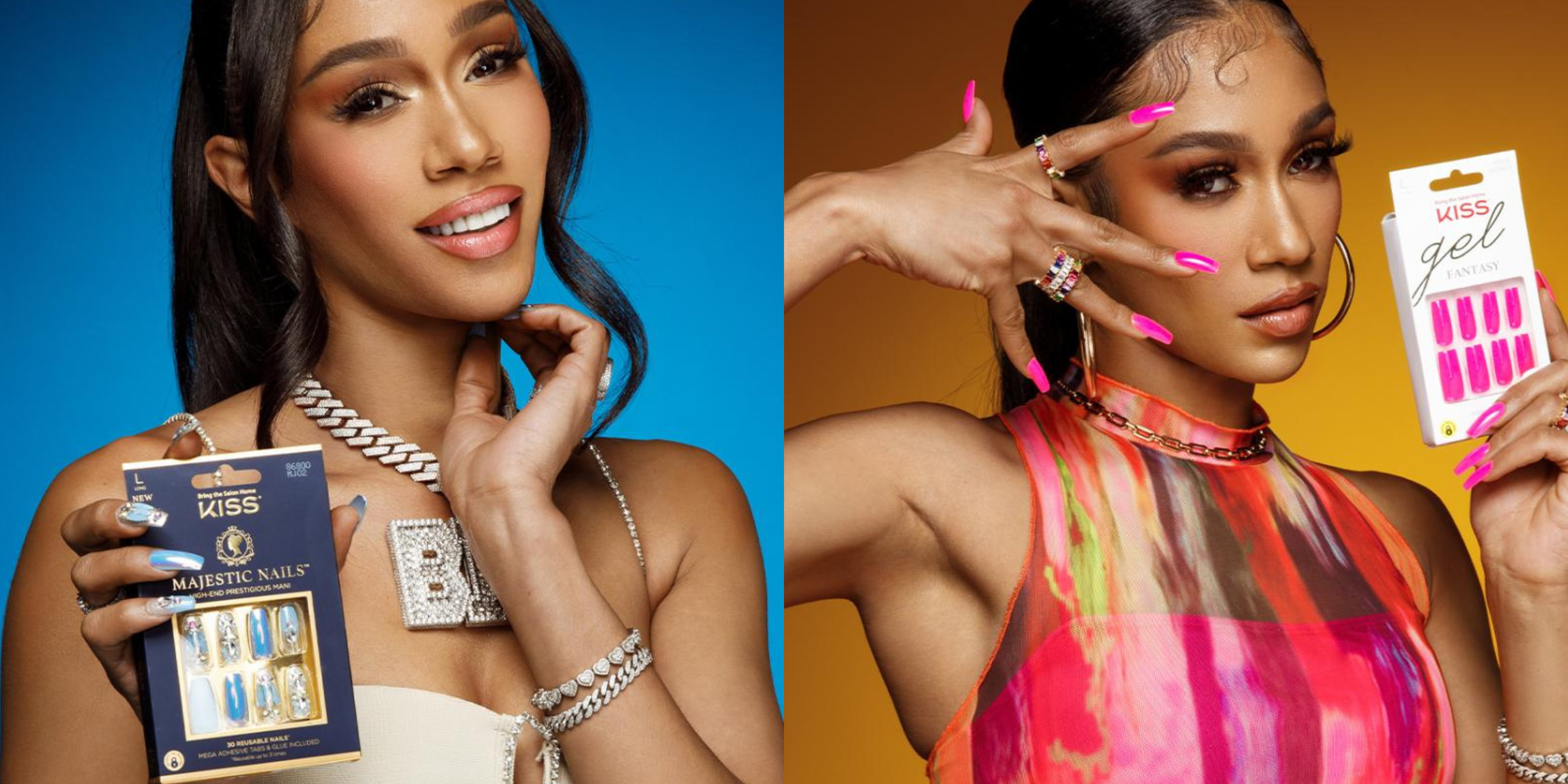 "If you know me, you know every collab that I've ever done, I have to actually know, love, and use the products and the brand," BIA told Girls United about her brand partnerships strategy. "I'm a spiritual person so I don't just do everything. I don't do fast fashion. I don't do a lot of things that other artists that you might see do, but why I really love KISS is because I'm a big beauty girl. I love, love, love, love beauty. So when I started talking to KISS, my biggest in common with them is nails."
As a self-proclaimed "nail girl," BIA has even managed to perfect doing her own nails during the pandemic and has not since been to a nail technician. "I love nails, and I just love that they take beauty and put it in the hands of everyone. I like that I can get certain products, and then up my look if I'm at home, or at night, wherever I want to do. They just get me and I get them, and I love that," BIA added.
During her exclusive launch party in New York City during New York Fashion Week, Girls United caught up with the "Skate" rapper about her love for the New York fashion scene, how she puts together her perfect on-stage glam look, and when she first fell in love with fashion.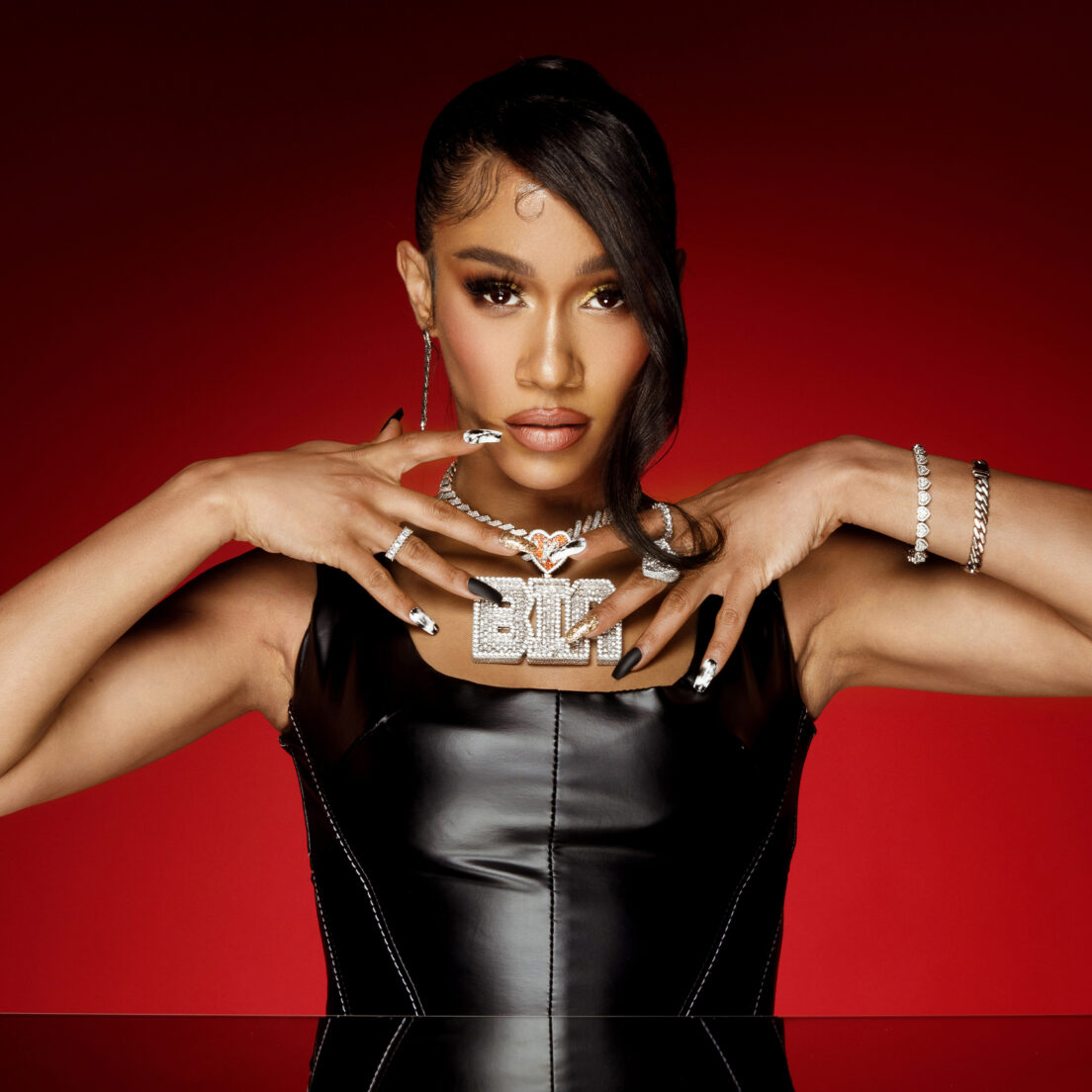 On her first fashion memory:
"I was a big Jordan girl growing up on the East Coast, so I love Jordan sneakers. I used to rush to the mall every Saturday, and every time I could buy them, I would buy them. I'd save up all my money and buy them so Jordans were my first fashion memory. I love J's, a jean, and a cute little top. I love J's and a baggy pant. It depends. I like colors and I like how sometimes the shoe can offset the clothes. I like a big jacket, but I like my shoe to bang. I can't explain it, but I know what I'm thinking in my head."
On what she loves the most about the New York fashion scene:
"What I love most about the New York fashion scene is how unique it is. You can really go outside and see people wearing so many different things. You might see a look that looks like it's supposed to be in the summertime in the fall, or in the winter in New York, with a pop of color, that you would never see anywhere else. People just don't care what other people wear in New York, so I love that. I also love that, depending on where you go in New York, you could get different styles of fashion. You go to Soho, you get one thing, you go to Brooklyn, you can make it another thing. [If] you go to Manhattan, you might get another thing. There's different vibes everywhere."
On finding the perfect pair of press-on nails:
"I kind of go by my look because KISS makes so many different press-ons that you can literally find a pair of press-ons for any outfit. My go-to is the Gel Fantasy. I'm not just saying that; I'm telling you because this is a denim nail. I love the shape, I love the length, everything. It's durable. It looks so good. Every time I put this nail on, people are like, 'Oh my God, I love your nails.' It's a matte denim finish [and] I just love it. It's so good."
On her perfect performance look:
"For my lashes, okay, I'm going to tell you a lash trick that nobody knows. What I like to do with these is cut them into pieces, and then place them in between my lashes. I'll place them where I need them and it gives you that same look because individuals irritate a lot of people's eyes and things like that. Sometimes I just want a lot more lash so instead, I'll do individuals, and then double these on top of them. I love lashes. They make really long ones too, like the Lash Couture ones. I wore that lash by itself.
I love a good nail because of [holding] the microphone. Of course, my lashes, and of course, I need a beat face. I really love just glam, but glam that looks almost natural glam, if that makes sense. That's why I like these things."
On advice she'd give to young girls about confidence and self-esteem:
"It starts with you. Whatever you got to do to feel good, do that for you. Do it for you first before you do anything for anyone else. I feel like a lot of people live up to other people's beauty standards. We feel like, 'Well, what's beautiful to everyone else?' It should be more so, 'What do I like?' If they like it, cool. If they don't like it, forget about it but I like what I like, and you got to focus on what you like."
About D'Shonda: Born and raised in Brooklyn, NY, D'Shonda Brown is the Associate Editor at Girls United. When she's not interviewing or writing, she enjoys running, dancing, buying sneakers, and binge-watching Lifetime movies.