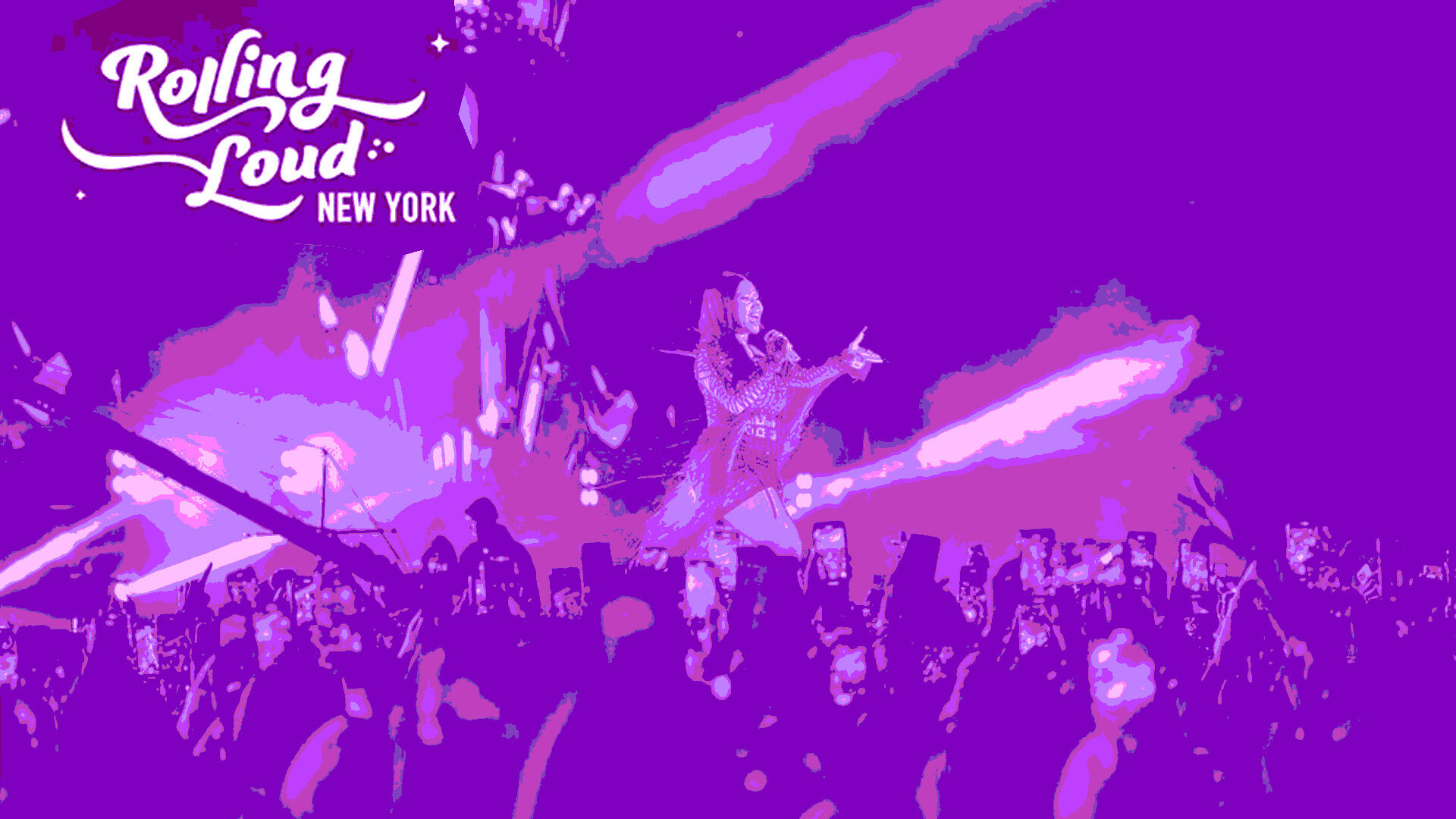 9 Black Girl Magic Moments That You Didn't Want To Miss At Rolling Loud: New York 2022
Does anyone else feel their FOMO being activated?
Hip-hop's biggest weekend may have ended, but the legendary moments will remain in the record books. Rolling Loud New York 2022, held in Queens, NY, showcased music's biggest stars and most promising acts including GloRilla, Lebra Jolie, Lola Brooke, Ice Spice, and more. Though some performers arrived fashionably late, all Black girls arrived in style. Concluding the festival's first night with Nicki Minaj's bar-raising performance to represent her hometown, Black girls were really this weekend's main event.
Despite the harsh weather conditions that accompanied hip-hop's largest music festival, there was not one dull moment on the stage – from Nicki Minaj bringing out multiple surprise guests, including BIA, G Herbo, Lil Uzi Vert, and Fivio Foreign to A$AP Rocky's raving posh pit. Delivering a balanced mix of surprise guests, unreleased tracks, and unpredictable moments, this year's festival did not disappoint.
Headlined by Nicki Minaj, A$AP Rocky, and Future, an unprecedented lineup of Black female artists from Abra to TiaCorine were embraced by adoring fans. If this weekend was evidence of anything it's that Black girls stay winning in the music industry. Check out the top Black girl moments from the annual event below.
Nicki Becomes First Solo Female Rapper To Headline Rolling Loud
How do you give a queen her flowers? By making her the headlining act. Making history, Nicki Minaj performed a slate of her hit records – "Beez In The Trap," "Chun Li, "Super Bass," and more to a sea of pink wigs and lyric echoing fans.
GloRilla Performs 'Tomorrow 2' Following Reaching Number 1 On iTunes
During her highly anticipated set, GloRilla performed her hit song 'Tomorrow 2' (including Cardi B's verse) while hopping off the stage and moving through a sea of fans. Despite its recent release, the crowd rapped along to each lyric flawlessly. Following her performance, she spoke with Girls United about receiving support from women in the rap game. She said, "It feels so empowering. Like, all the women, we come together, we being dominant, we letting ya'll know they can't knock us down, and we on top."
Fivio Foreign Brings Out Ice Spice As Surprise Guest
During Fivio Foreign's set, the crowd was feelin' Ice Spice as she made a surprise appearance on stage. Debuting a new set of bangs, she confidently walked down the stage as fans screamed "Munch (Feelin'U)" word for word.
Nicki Minaj Brings Out BIA To Perform "Whole Lotta Money (Remix)"
During her headlining performance, Nicki Minaj brought out friend and remix collaborator BIA onto the Fashion Nova stage halfway through the set. You could tell that there was a  "whole lotta money" on the stage.
Shenseea Hosts Dance Contest During Her Set
Ending with a fair tie, based on audience screams, Shenseea created Black girl unity during her set by picking four fans to show their moves on stage following her performance of songs "Ok Ok" and "Blessed".
A$AP Rocky Brings Out GloRilla
The Harlem native (and first-time father to he and Rihanna's newborn son) embraced rising Memphis rapper GloRilla to come back for an energy-filled performance of her hit song "F.N.F (Let's Go)."
Young Devyn Paid Homage To Nicki Minaj
During her performance, Young Devyn gave a shout-out to her influence Nicki Minaj, stating, "I just want to say, I manifested this years ago. The reason I decided to rap, I was sitting down watching a Nicki Minaj documentary and I seen she was [from Trinidad] like me."
Lebra Jolie Bringing Her Daughter Onto The Stage
In an endearing moment, Lebra Jolie welcomed her daughter Aaliyah on stage to the mic. When Lebra passed the mic to her, Aaliyah said that she is "feeling great," and thinks her mom is doing a good job.
Black Girl Sign Language Interpreters
The real stars of the night were the ASL interpreters for Nicki Minaj, GloRilla, and Ice Spice's performances, delivering a vibrant execution of your favorite songs including "F.N.F(Let's Go)" "Girls Want Girls," and more.
About Desjah: A Brooklyn girl keeping it real in LA, Desjah Altvater is a writer for Girls United who loves to dissect culture and entertainment. She also writes for Her Agenda and Insider, aiming to uncover interesting and underrepresented stories in the media.