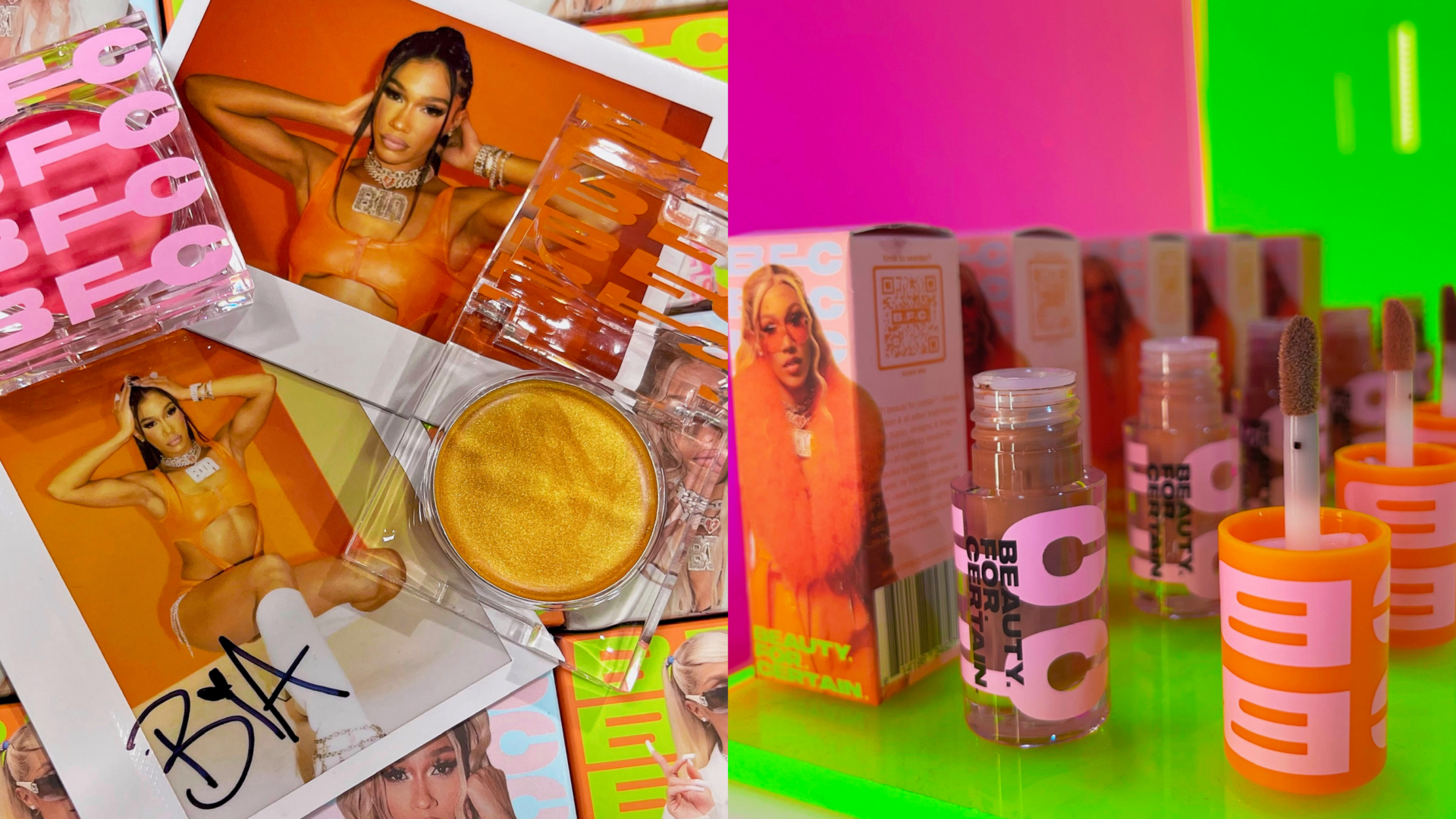 BIA Launches Makeup Line Exclusively With Dolls Kill, 'Beauty For Certain'
The collection includes lipsticks, cream blushes, and highlight!
Multi-platinum recording artist BIA has taken the music industry by storm from her viral "Whole Lotta Money" hit to her "Best On Earth" Russ collaboration, which happens to be a favorite of Rihanna as seen on her TikTok. With her raps and rhymes getting the airplay and recognition it deserves, it's only right that the Massachusetts bred artist secures the bag in fashion and beauty as well. Not too long following her Missguided x Sean John ambassadorship, BIA has officially launched her debut makeup line in collaboration with fashion brand Dolls Kill.
"I'm definitely a passion project type of person. I love makeup and I wanted to develop something for everyone, from the makeup artists to the homegirls! With everything I do, I try to follow my passions and interests so it never feels like I'm working," BIA told Girls United exclusively about the inspiration behind her Beauty For Certain makeup launch.
After developing the line itself is when the collaboration with the fashion retailer came about, BIA revealed. "It was a perfect match up for the both of us to do this launch because Dolls Kill is so unique and their audience is so connected to music. I've been a long-time fan of them and always wanted to figure out a way to do something together. It was really cool and made me so happy to hear they'd be carrying it online and in-store," the "Skate" rapper gushed.
"We were thrilled to partner with BIA on the launch of Beauty for Certain," says Christina Ferrucci, VP Merchandising at Dolls Kill "We love supporting up-and-coming brands, especially when they're as inclusive as BFC."
When asked about her favorite part of curating Beauty For Certain with the Dolls Kill team, BIA of course thought back to her creative process. "My favorite part of the collaboration process while developing the brand would have to be picking the colors, packaging, and swatching! I'm such a makeup girl so that part was really fun," she gushed. The collection includes 9 shades of matte liquid lipsticks, 3 shades of cream highlighter, and cream blush in 3 shades all formulated and designed in the United States.
While she's on the road and preparing to engage with her fans, there's a few items that BIA tells Girls United that she has to keep in her bag at all times. "I definitely need a good highlight, blush, and lip! Those are my go-to's! I've been using more blush than contour as of lately and I just love what it's giving," said the "Can't Touch This" rapper excitedly. "Also highlight for the dewy skin look, when I'm trying to give makeup but no makeup. [It's] very clean, very soft!"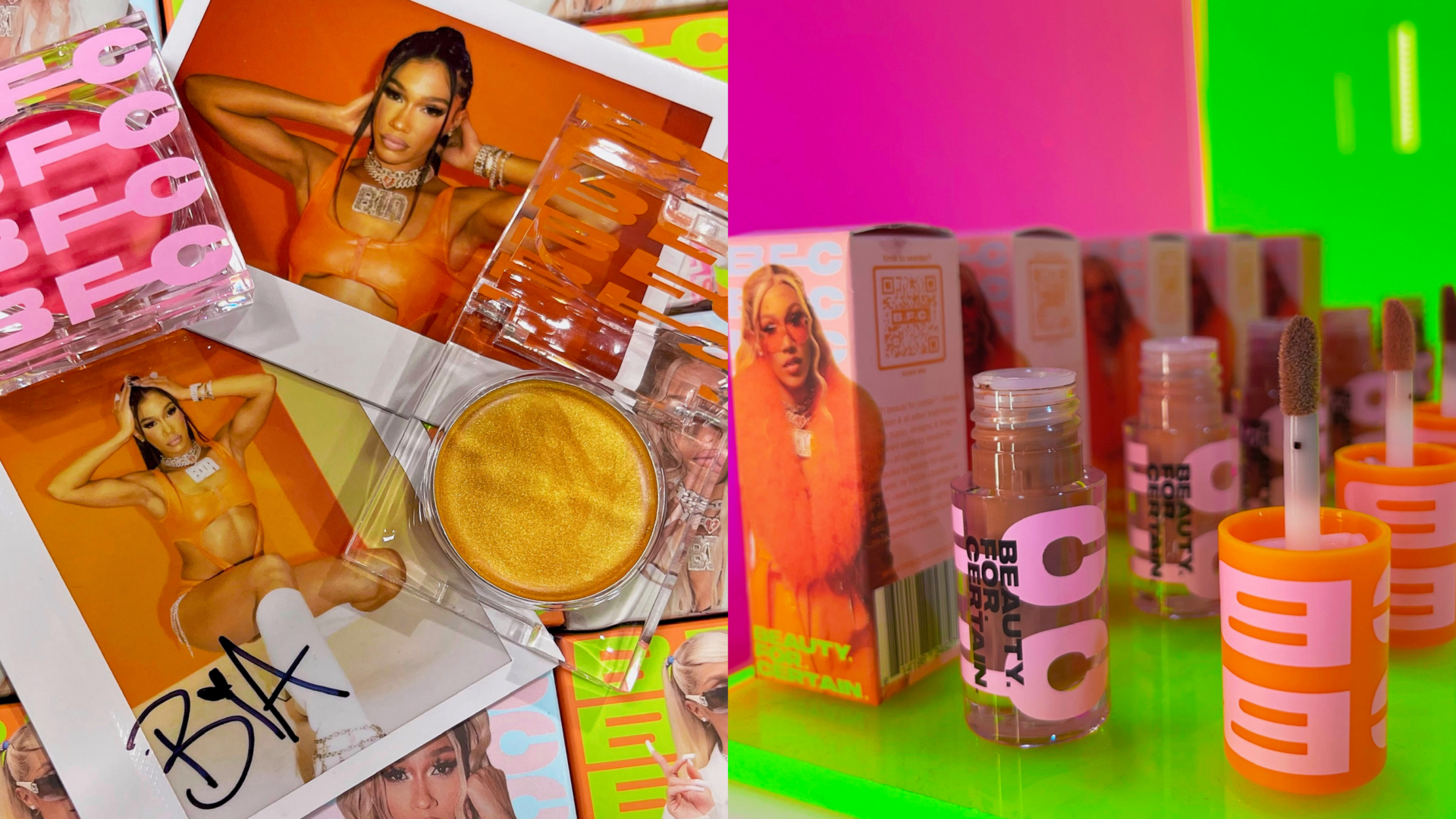 BIA's "Beauty For Certain" collection is available for purchase now exclusively on Dollskill.com. The collection will officially be live on BeautyForCertain.com on March 1, 2022.
Photo Credit: Dolls Skill