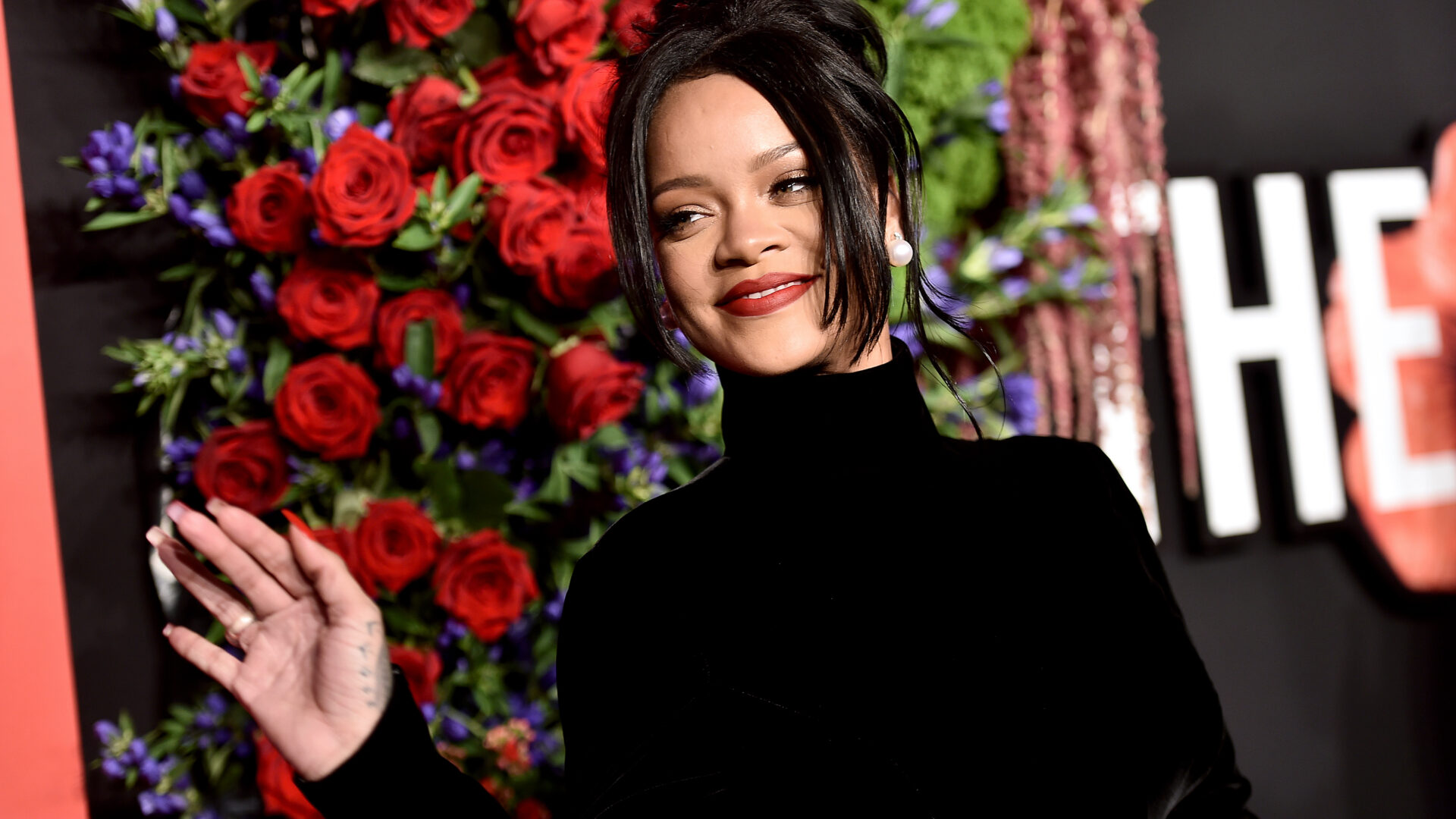 Oh Baby! Rihanna Shows Her Growing Baby Bump
Our queen is expecting and her bump is too cute.
Earlier this week, we shared the news of Rihanna's pregnancy and now the singer is showing her growing bump.
In a series of photos that include the initial maternity set, the singer and entrepreneur shared a photo that has her belly on display. Based on her outfit, the photo was taken on January 25—less than one week before her big reveal. The full look included a large jacket, orange Prada opera gloves, a Goyard bag and Amina Muaddi sandals. Maternity wear has never been more chic.
"[H]ow the gang pulled up to black history month," she wrote on the post. It amassed over 100,000 likes on Twitter alone in less than 30 minutes.
She is expecting her first child with rapper A$AP Rocky. The two have known each other since at least 2012.
Check out a timeline of Rihanna and A$AP Rocky's love.
In her official reveal shots, she wore a vintage, bubblegum pink Chanel puffer that exposed her belly. She paired the look with light, draping jeans and pumps. Her bump was covered in jewels. Fans immediately wondered if the coat's color signified the baby's gender.
The shoot took place in A$AP Rocky's native New York. Miles Diggs, Rocky's longtime photographer who previously shot the duo on set of the 2013 "Fashion Killa" video, took the photos.
In the replies of Rihanna's Twitter post, one fan noted that she's living the life she said she wanted to live a decade ago. In a snippet, someone asked "Where do you see yourself in 10 years?" She replied, "That's a cool question. In 10 years I want to have already started my family and have some businesses of my own. A fashion line, a makeup line and I still want to be doing what I'm doing at a much bigger capacity—by the grace of God!"
It's safe to say our sis did that—and we couldn't be happier for her.
See the precious shot of Rihanna and her belly below.