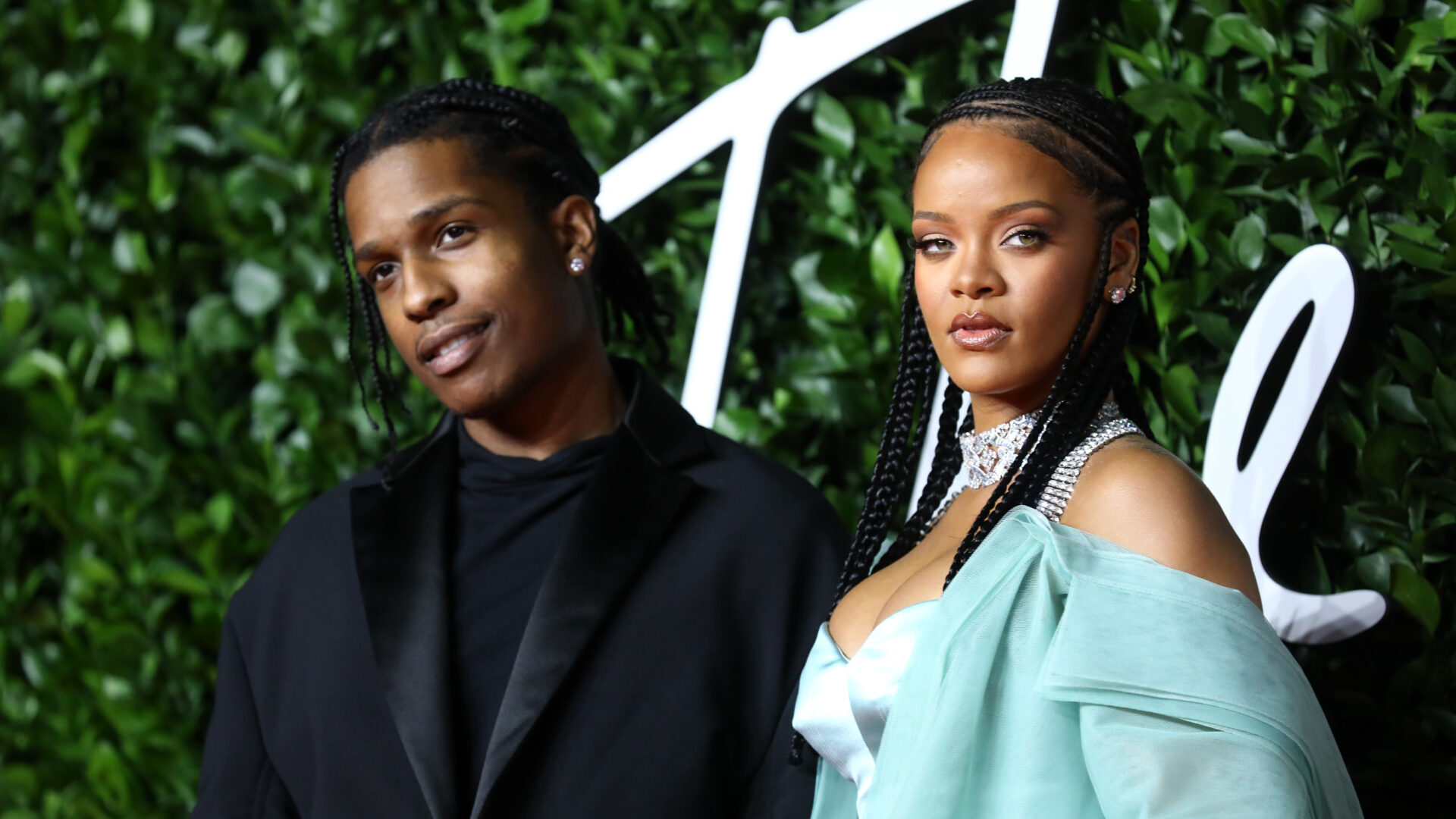 Rihanna Is Expecting Her First Child With Boyfriend A$AP Rocky!
Congratulations to the happy couple!
Looks like our favorite fashion icon and Bajan beauty officially has baby on the brain! Congratulations are in order to Rihanna and A$AP Rocky on their first child together, confirmed today.
First spotted on The Shade Room after a fan caught the couple leaving a restaurant in Manhattan, Rihanna and A$AP Rocky were caught on camera by a few fans after sneaking out the back of the venue. Rihanna exited the restaurant with A$AP walking directly behind her as security escorted her into their car.
Though pregnancy rumors have been circulating about the "Umbrella" singer for quite some time, Rihanna has managed to control the narrative and shut down those who make assumptions. When accepting the National Hero Award in her home country of Barbados, the rumor mill began to churn when fans took a closer look at her then-budding baby bump in her orange halter dress. According to InStyle, one fan by the name of "Jen" asked to attend Rih Rih's baby shower and continued to apologize for fans being "up in your uterus right now."
In only a manner that the FENTY mogul would respond, Rihanna jokingly replied: "Haaaaa! Stawwwp! You ain't came to the first 10 baby showers! Y'all breed me every year dammit lol."
In her 2020 British Vogue cover story interview, Rihanna opened up about her future and what motherhood would potentially look like for her around her 40's. Deeming the age 42-years-old as "ancient," she continued to note that she would ideally want "three or for of 'em," referring to her own children. When asked if she would consider having children without a partner, she unapologetically accepted the challenges against society's normative standards.
"Hell, yeah, [I'd have kids on my own]. I feel like society makes me want to feel like, 'Oh, you got it wrong…' They diminish you as a mother if there's not a dad in your kids' lives," Rihanna told Vogue UK. "But the only thing that matters is happiness, that's the only healthy relationship between a parent and a child. That's the only thing that can raise a child truly, is love."
Congratulations again to Rihanna and A$AP on the beautiful bundle of joy!
Photo Credit: Photo by Robert Kamau/GC Images