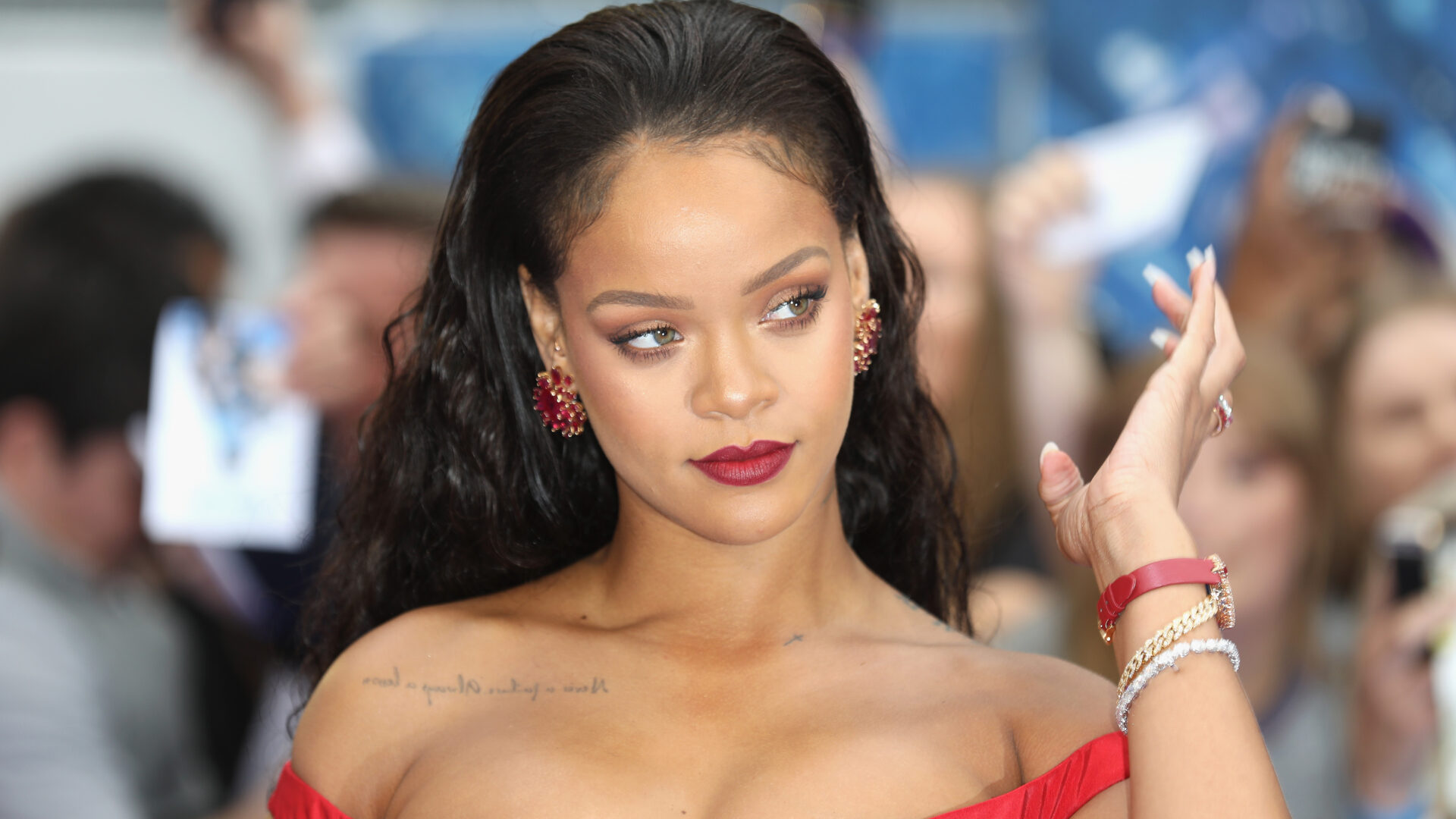 Rihanna Named National Hero Of Barbados
She's the second woman in history to receive this honor.
On November 30, Barbados removed Queen Elizabeth II as their Head of State, exiting Britain's reign after nearly 400 years and swearing in their first-ever president. Among their first order of business was giving singer and businesswoman Rihanna, 33, her flowers and name her a National Hero.
The star's official title is The Right Honourable Robyn Rihanna Fenty.
Rihanna was born in Saint Michael in 1988. She became an ambassador of Barbados in 2018 and also named a cultural ambassador in 2008.
Read more about how Rihanna has stayed true to her Caribbean roots here.
Barbados' Prime Minister Mia Mottley said to those gathered, "On behalf of a grateful nation, but an even prouder people, we therefore present to you the designee for national hero of Barbados, Ambassador Robyn Rihanna Fenty."
"May you continue to shine like a diamond and bring honor to your nation by your works, by your actions and to do credit wherever you shall go," she added. The special event was Bridgetown, the capital of Barbados and where Rihanna was raised. 300,00 people were in attendance.
Out of the now-eleven national heroes that have been selected, there has been only one woman prior to Rihanna. The Right Excellency Sarah Ann Gill, a religious leader during slavery, was named a National Hero in 1998. In pursuit of the protection of her religion, Methodism, she let her home serve as a church, even while facing severe persecution and death threats. She died in 1866.
As we shared, the new president, Governor-General Sandra Mason, was sworn as well last night. Prince Charles, the heir to the British throne was in attendance, sharing that he will always consider himself "a friend of Bardbados." Though he was invited and was a guest of honor, his presence garnered criticism. "No member of the royal family should participate in our major freedom day," activist David Denny said to CNN.
At the event, the British flag was lowered in the country for the final time—55 years after Barbados gained independence.