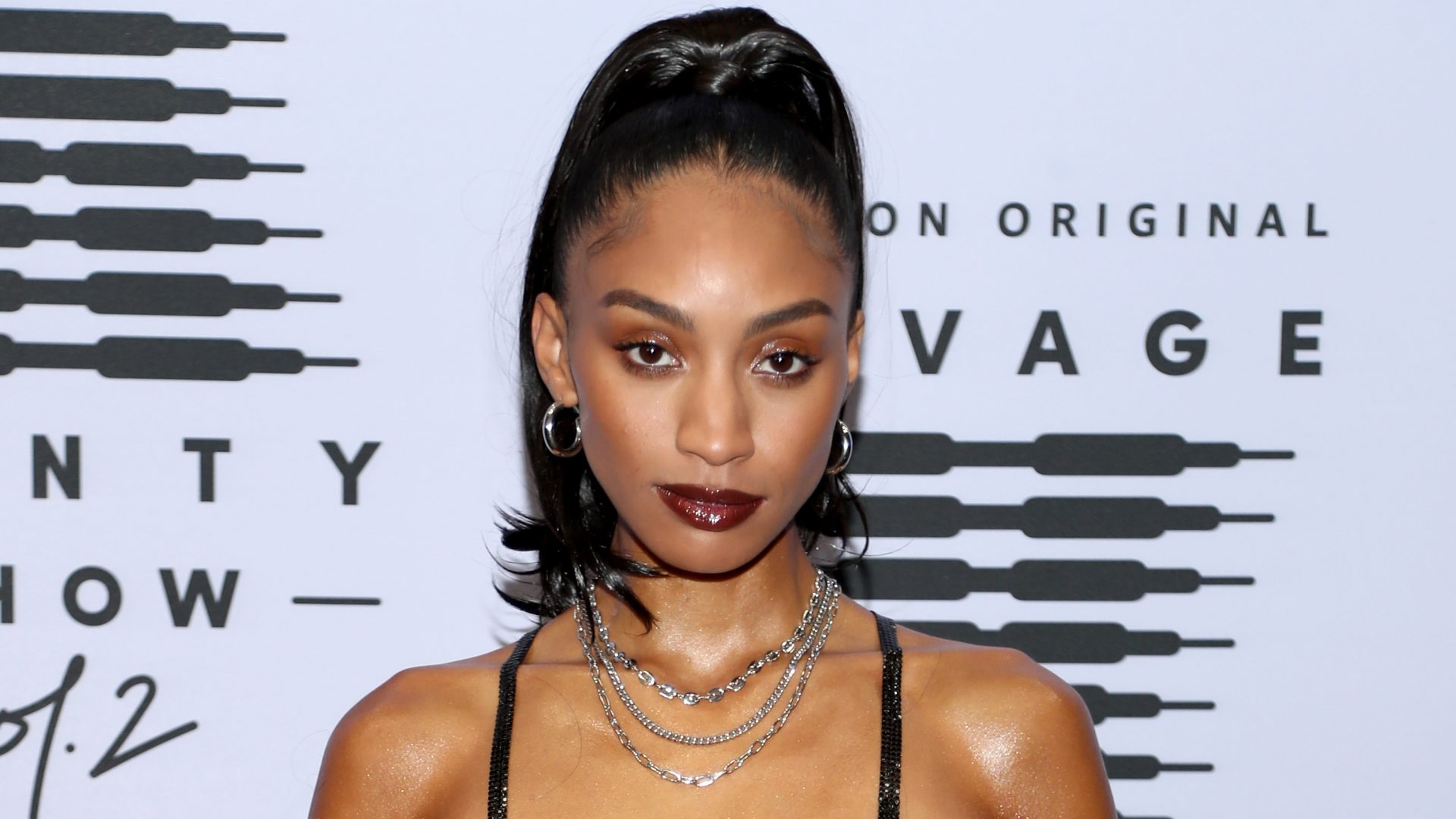 Rihanna's Savage x FENTY Features Model With Limb Differences
LA-based model Lyric Mariah is the star of the show!
Rihanna's brands are always at the top of their game when it comes to diversity, inclusion, and representation. From FENTY Beauty's trendsetting 40 shades of concealer and foundation, to Savage x FENTY's Amazon Prime-streamed fashion shows featuring a variety of body types, Rihanna's brands have taken activism and making a statement in the fashion and beauty industries to another level. For their latest drop, Savage x FENTY featured Lyric Mariah Heard, a Los-Angeles based beauty with a limb difference.
Before birth, the 25-year-old model was diagnosed with amniotic band syndrome, "which causes the amniotic bands that usually protect the fetus to wrap around limbs and organs" and "can cut off blood flow and affect growth," as reported by Health.
"Every time I've been approached with the blessing of being about to work with the FENTY team, I've always felt this rush of empowerment, and most importantly, I feel seen," Heard told Girls United. In what she described as her "darkest moments," Heard would listen to Rihanna to block out noise during the bus ride to school and shut out the other kids who didn't want to be her friend. "Now, to be here with her in a new light and a new mental space is nothing short of a blessing, and true manifestation."
Check out Rihanna's January/February 2021 ESSENCE cover collaboration with Lorna Simpson!
After noticing Heard's appearance on the lingerie brand's official website, writer Kim Kelly took to the social media platform to express her pride in the brand for featuring a model who lives with this rare disability like her.
"Obviously representation only goes so far, but when your disability is on the rare side and you're used to never seeing anyone else who looks like you, stuff like this feels really nice," Kelly tweeted. "Thanks for hiring models with limb differences, [Rihanna]." She continued to praise Heard, who goes by @Phenixsoul_ on Twitter, as "powerful and beautiful."
Every time Heard went to a Savage x FENTY event, whether for campaign shoot or the fashion shows, she took note of the diversity in Rihanna's camp, who help make the magic happen behind closed doors. "The people that she trusts to be the bones to her brand are just as inclusive. Rih will always be able to stay ahead of the game in this industry because she moves with genuine intention, and it's felt whenever I'm blessed to be around the FENTY legacy."
Heard continued, saying, "I've seen Rihanna be inclusive by simply including..She saw it NEEDED to be done. In that same respect, it's so much more than just booking models for your big show. Rihanna is the real deal because being an inclusive brand should mean that the people behind the scenes are equally diverse as the people on your billboards."
Read more about Savage x FENTY's history with inclusivity in their fashion shows.
Now a model for brands such as PrettyLittleThing, Dolls Kill, BooHoo and Kim Kardashian's SKIMS, Heard embraces her disability and serves body-ody-ody at the same damn time! "Lingerie is beautiful when it fits you right and hugs your body. It makes you look at yourself and be like 'wow, that is all me,'" she said. "It makes me feel a new level of confidence and show my body in full everything—stretch marks, cellulite, surgery scars, here it is. I love all of it and I try to put that forth in my lingerie photos. I'm not selling sex, I'm selling confidence."
While those living with body and facial differences are often labeled as advocates, survivors, or role models, Heard knows those with limb differences are more than that. "We can be called role models good-hearted, and strong but sexy? That's rare to be considered as when you aren't what is normally desirable'," she said. "To put us on the front line of sex appeal, that changes foundations."
Keep up with Lyric Mariah Heard by following her on Instagram.
Photo Credit: Photo by Jerritt Clark/Getty Images for Savage X Fenty Show Vol. 2 Presented by Amazon Prime Video