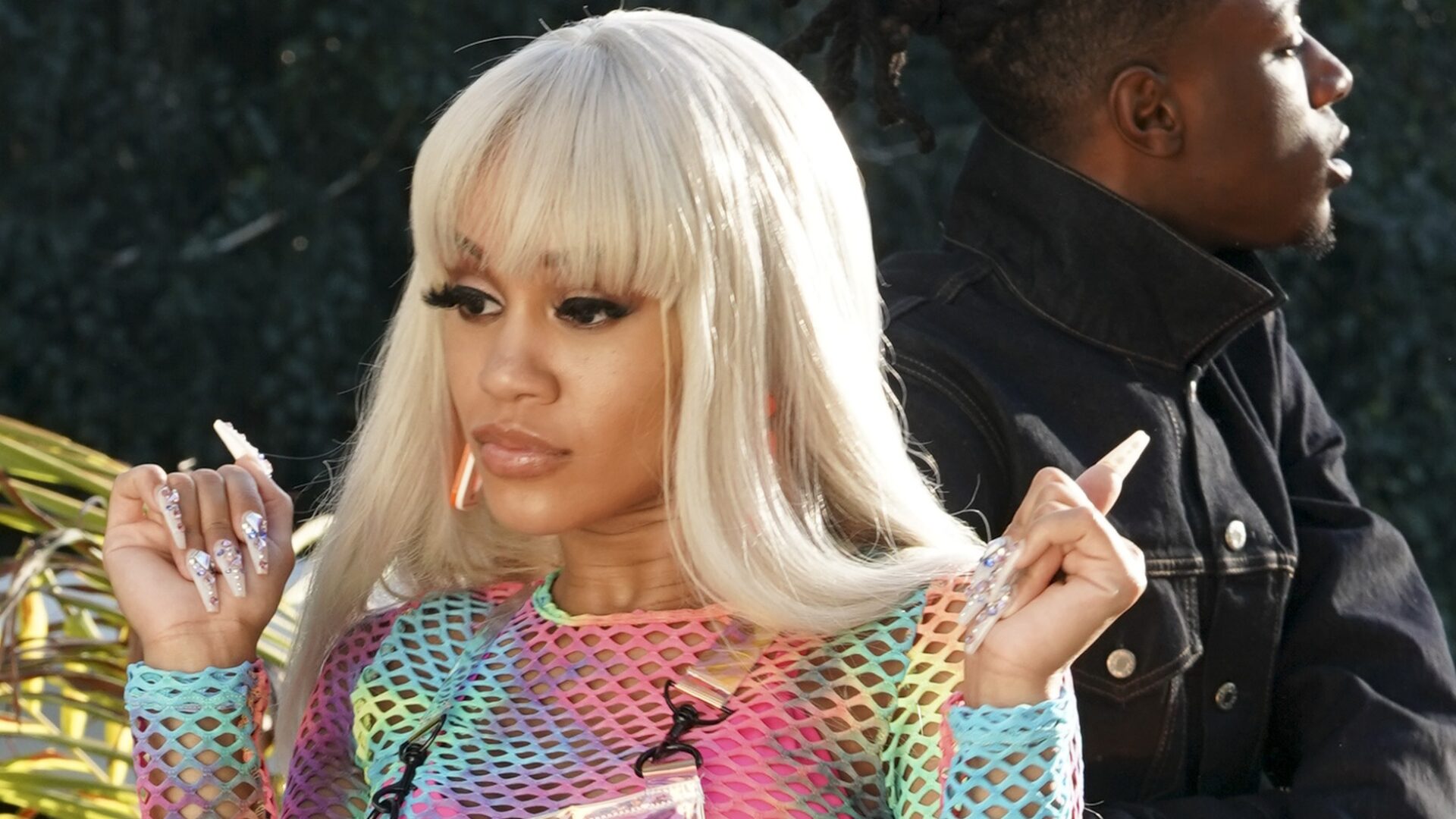 First Look: Saweetie Is Set To Appear On Grown-ish
The rapper is set to make her debut when the season returns on January 21st.
If there is one person that can give you a crash course on how to survive quarantine, Saweetie is the perfect teacher. Last year, the Bay-Area rapper beat the odds and continued to release traditional summer bops during the pandemic, all while looking flawless on the gram'. From "Tap In" to "Back To The Streets," Saweetie's music gave us a little bit of joy during an otherwise grim time. And now, she is hitting the television screen.
The "Icy" rapper announced earlier this week that she will be appearing on Freeform's Grown-ish alongside Yara Shahidi's character Zoey. "Are y'all ready for Indigo's mean ass?" she wrote on her Instagram while sharing a sneak peek of her character's debut episode.
"My favorite thing about Indigo was when both her and Yara were on the same page and having a good time," the rapper tells Entertainment Weekly. "You can just see the love and excitement that Indigo has… I think the dynamic is like a cool, bossy, sometimes mean big sister to Yara. She loves her, but she just has a hard time showing you."
Grown-ish is a popular spin-off of ABC's Black-ish, following Yara's character as she takes on college, adulthood and dating. While adhering to a younger audience, the show has managed to grab a star-studded lineup featuring well-liked influencers and artist like Luka Sabbat and Chole x Halle. Considering the show has found a niché in including popular figures, Saweetie was the perfect pick.
Check out a sneak peek of Saweetie's acting debut before the show airs January 21st on Freeform.