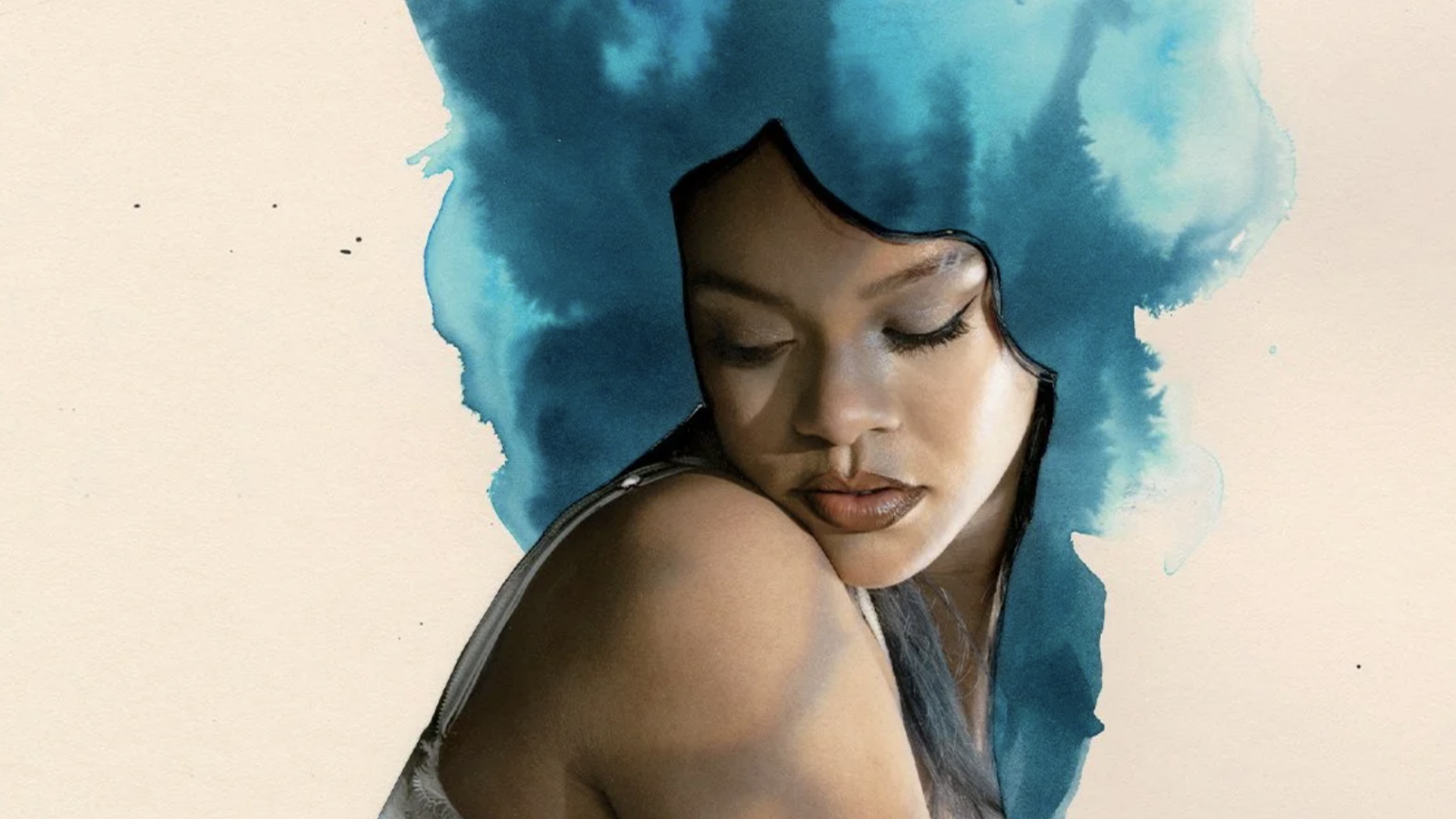 Rihanna And Lorna Simpson Collaborated For January + February 2021 Issue Of ESSENCE
The issue will available on news stands January 19.
The January + February issue of ESSENCE features a stunning shoot from Fenty Beauty and Fenty Skin founder Rihanna and fine artist Lorna Simpson. Together, they crafted a cover image and 12-page spread called "Of Earth & Sky." Rihanna called working with the magazine and Simpson "a natural trifecta." "It's like magic," she said to ESSENCE. The cover portfolio essay is an ode to the fierce entrepreneur written by Simpson's daughter, 22-yearold Zora Simpson Casebere.
Simpson has been in the public eye since the 1980s, when she became famous for her collage work that highlighted Black beauty. Working with images taken from issues of Ebony and Jet, she explored themes like race, identity and gender. Her art has been exhibited in places like the Brooklyn Museum, The Studio Museum of Harlem and the Whitney Museum of Art, New York. She is currently based in Brooklyn, New York and was raised in Crown Heights.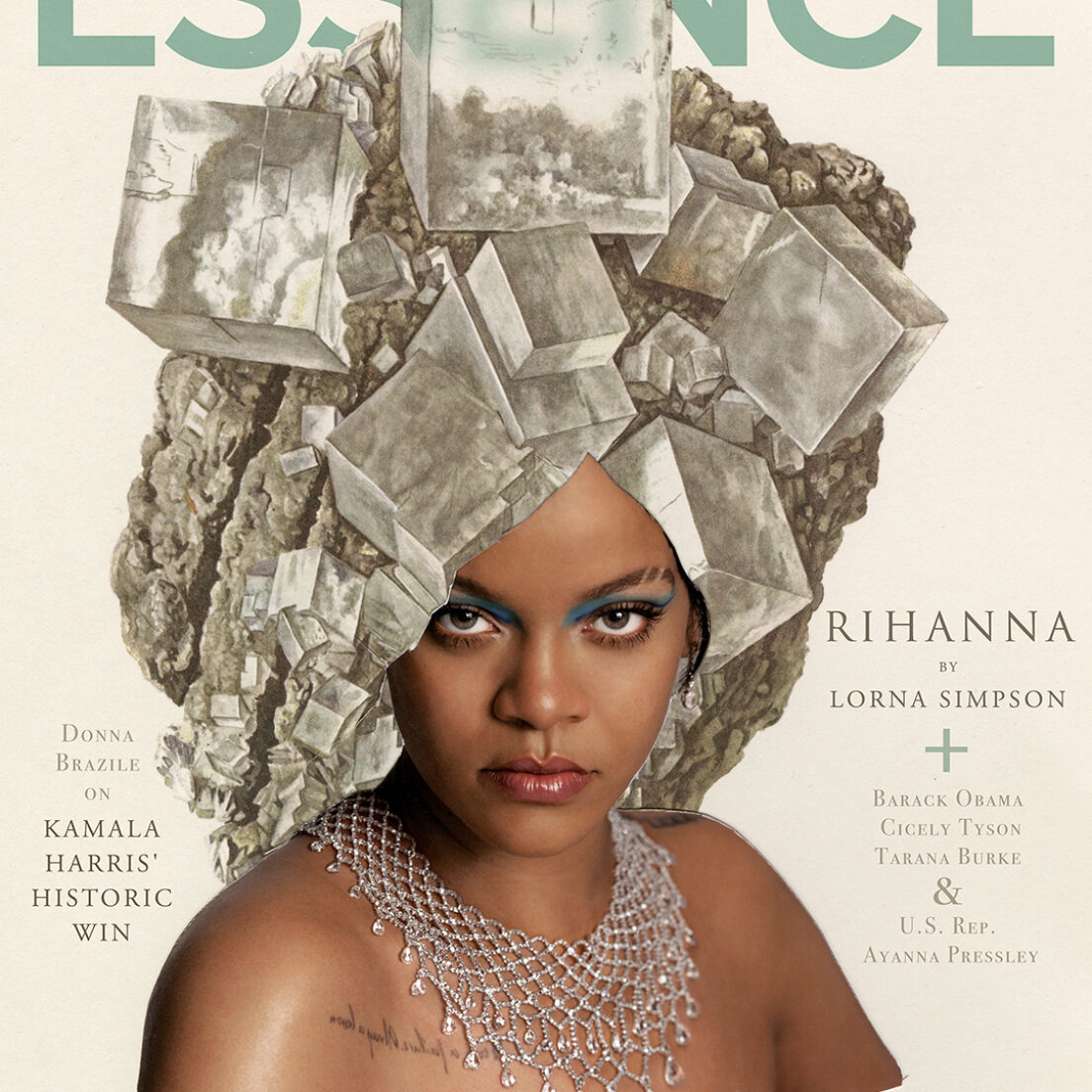 RIHANNA BY LORNA SIMPSON "OF EARTH & SKY, 2020"
PHOTOGRAPHIC COLLAGE, DIMENSIONS VARIABLE © LORNA SIMPSON
COURTESY OF THE ARTIST AND HAUSER & WIRTH
CREATIVE DIRECTION AND FASHION STYLING, JAHLEEL WEAVER. HAIR, YUSEF/THE Y BY YUSEF/FACTORY DOWNTOWN. MAKEUP: RAISA FLOWERS USING FENTY BEAUTY AND FENTY SKIN. MANICURE: MARIA SALANDRA/DIOR VERNIS/ART DEPARTMENT. TAILOR, GRACE RYUNG KIM. ON RIHANNA, A DIAMOND NECKLACE FROM MICHELLE ONG FROM SIEGELSON AND DROP EARRINGS FROM THELMA WEST.
"[Collaborating] with Rihanna and ESSENCE magazine is quite incredible," Simpson said while on set of the photo shoot. "As an artist, I'm able to deliver these unusual images of someone who is so well-known and so recognizable… It's an amazing opportunity."
Rihanna has been busy, as always. She's currently working on new material, and is helming her aforementioned entrepreneurial pursuits, in addition to leading Savage X Fenty.
The Jan/Feb issue of ESSENCE will available on news stands on January 19. Click HERE to see more images from the shoot.