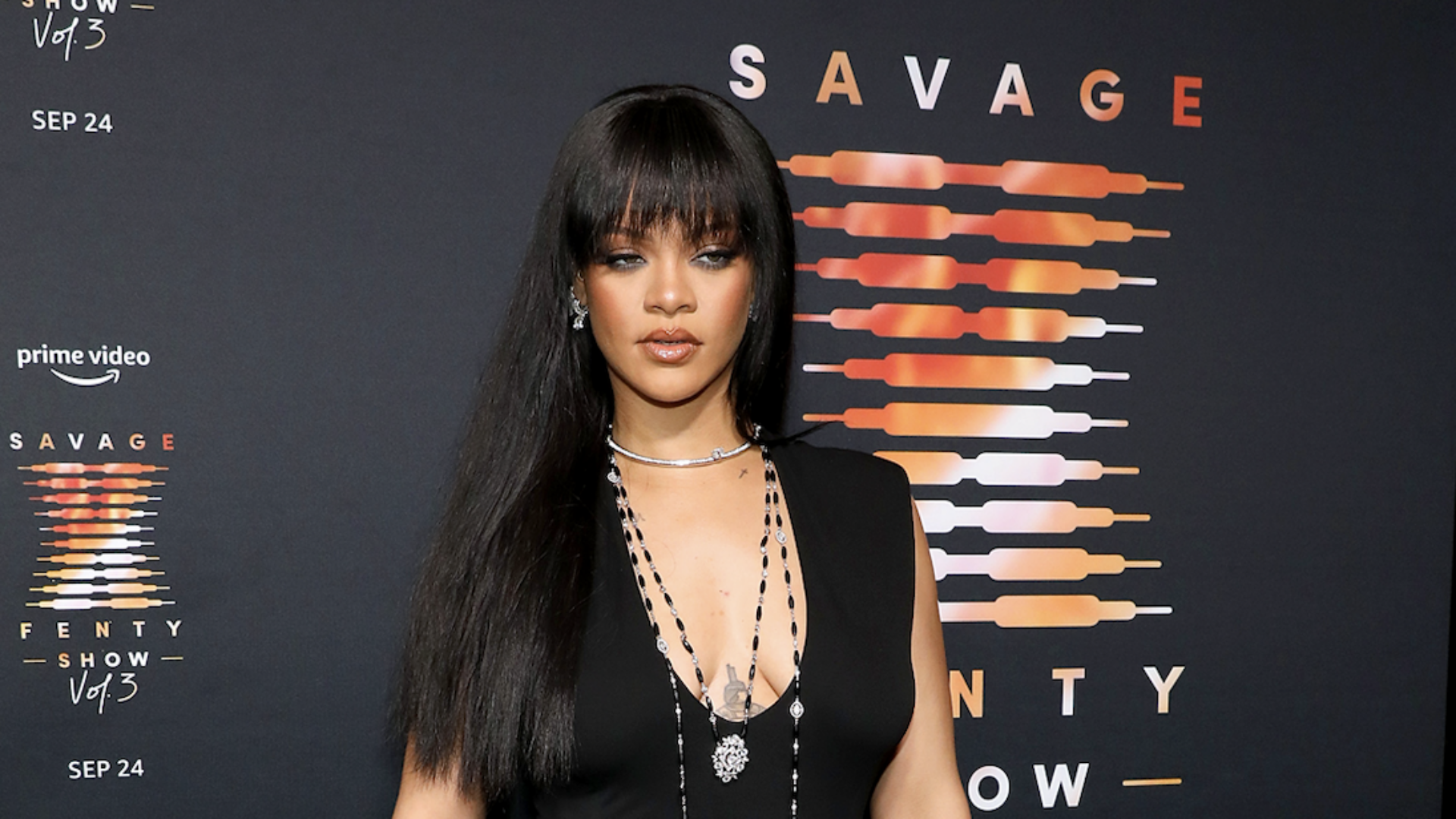 Rihanna Surprises Fans By Re-Releasing All Of Her Albums On Vinyl
*Adds all eight to virtual shopping cart*
This is not a drill. I repeat, this is not a drill. While fans patiently await her upcoming music release, Rihanna has gifted her fans with an unexpected blessing. The FENTY mogul has fans breaking the internet and buying old school record players just buy her newly released limited edition color vinyls, available for pre-order on her site. Stylized as a "Rih-issue," true fans of the singer will get to relive every inch of her discography through all eight of her studio albums.
Related: Read our piece that commemorates the 5-year anniversary of Rihanna's latest album, 'Anti.'
Complete with exclusive merchandise sets including tee shirts, hoodies, and crewnecks, respectively, the vinyl dates back to Rihanna's debut album 'Music of the Sun,' spanning all the critically-acclaimed project, 'Anti.' Each vinyl ranges from $100 to $140, with the entire collection coming in at $1,110, not including tax and shipping. The color way of each vinyl will correlate with the respective merchandise. For example, thee tie-dye tee syncs with her 'A Girl Like Me' vinyl, with the matte black vinyl matching the jet black hoodie for her 'Rated R.'
Shop the vinyl here.
Photo Credit: Photo by Kevin Mazur/Getty Images for Rihanna's Savage X Fenty Show Vol. 3 Presented by Amazon Prime Video