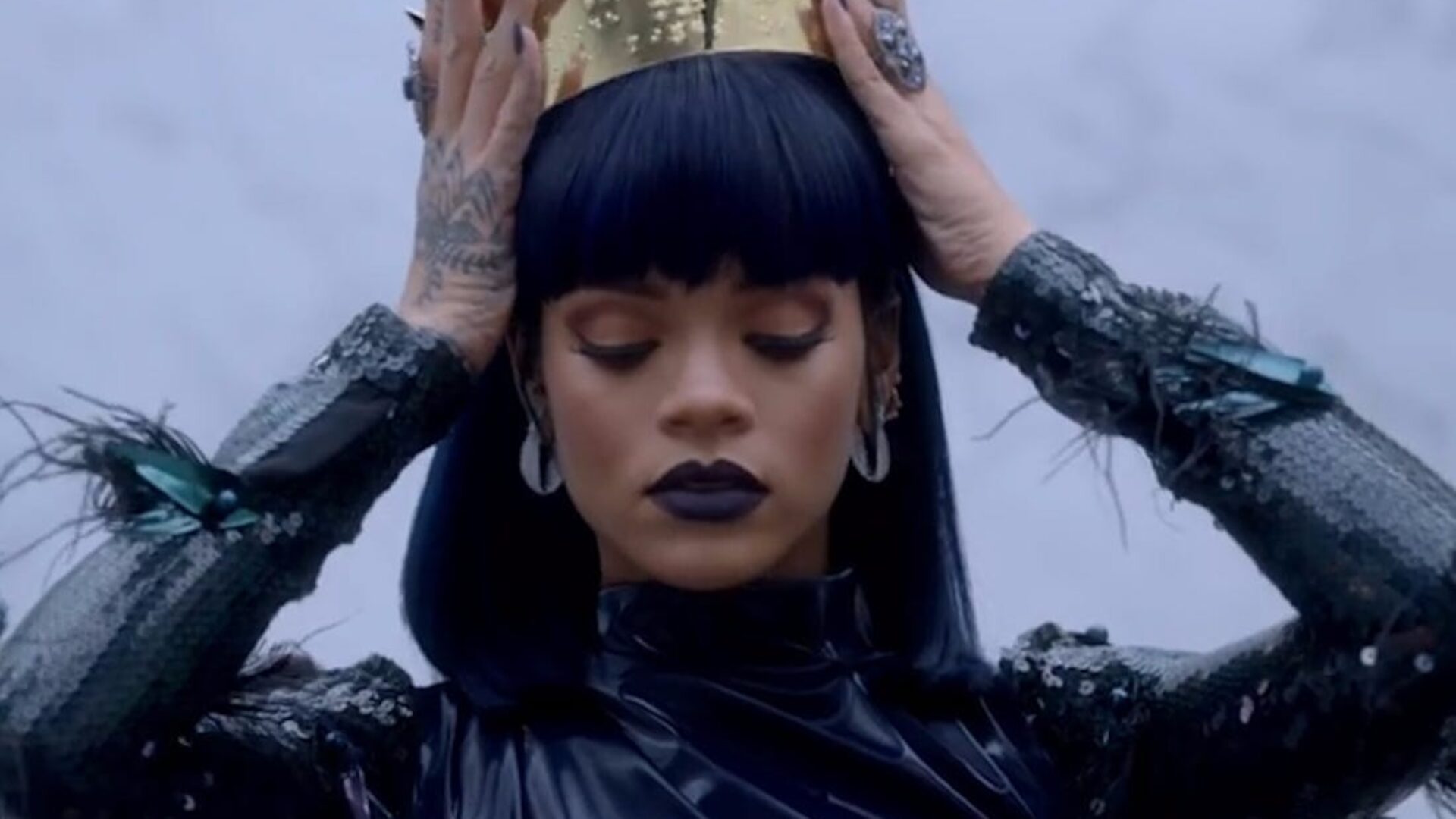 The Ongoing Blessing Of Rihanna's 'ANTI'
'ANTI' was self-assured and venturesome—a great reward for a woman who spent a decade prepping to reject the mainstream.
In digitally thumbing through the comments of an Instagram post from Rihanna—whether that be a selfie with over one million nods, news of a release from one of her business ventures or an essential middle finger to the last president—you'll see requests for her upcoming album. Referred to for now as R9, members of the Navy urge her for any indication that the project is coming soon. Like kids who've been promised ice cream, they perform physical and emotional gymnastics of all kinds. Sometimes Rih laughs at them, sometimes she leaves them on read and other times, especially dutiful supporters do her bidding, admonishing the impatience. The reality is though, we're still in a place to appreciate, ANTI; her most recent full length album and a proud departure from all that we knew.
ANTI was proceeded by "Work," Rihanna's infectious, patois-laden call to winers—and everyone else in the world. Written by PartyNextDoor and featuring a verse from eternal loverboy Drake, it was the song of the summer months before warmth hit our windows. But the song almost didn't come out.
Rihanna herself had to step in after higher ups dismissed "Work." "She fought for it," PartyNextDoor said to the New York Times in mid 2016. "She said, 'This is my family's favorite song.'" But the initial rejection isn't so striking when you consider the very spirit of ANTI. It meant to creep up, provide an alternative to the necessary and check out, right after making you wince at your judgement. The legacy of "Work" has not been marred by xenophobic remarks about the singer's dialect and recent Rihplay's are a reminder of how starkly different life was pre-pandemic. Parties took place, walking into a location wasn't inherently unsafe. It wasn't perfect, but it was ours.
Calling it a return to her dancehall roots would be a disservice to the work (work, work, work, work) Rihanna's done to assure the radicles remained cared for. From the first time we saw a teenage Rihanna smirking and popping her hips to "Pon de Replay," until now, she has adamantly honored her heritage. Her Caribbean lilt has gone untouched, her devotion remains on full display.
ANTI came at the perfect moment, providing a proactive balm before America made a fool of itself in the selection of a leader 10 months later. But 2016 was also a time of great tenderness and connection, if you can believe it. With it came the release of Moonlight, Barry Jenkins' loving take on identity, adults running the streets for Pokémon Go gains and Beyoncé showing us the hard-earned progression of her soul. Rihanna sounded the alarm that such understanding would be ours, if we could only be patient and await the favor.
Reviews for ANTI were mixed–some critics couldn't understand the project's cadence and thought it was too experimental. Trial is Rihanna's forte, though, as she's fully comfortable entering no man's land. She alone can pinky swipe icing off of the cake after we've gotten a slice, decide toss the whole thing and come back with something even more daring.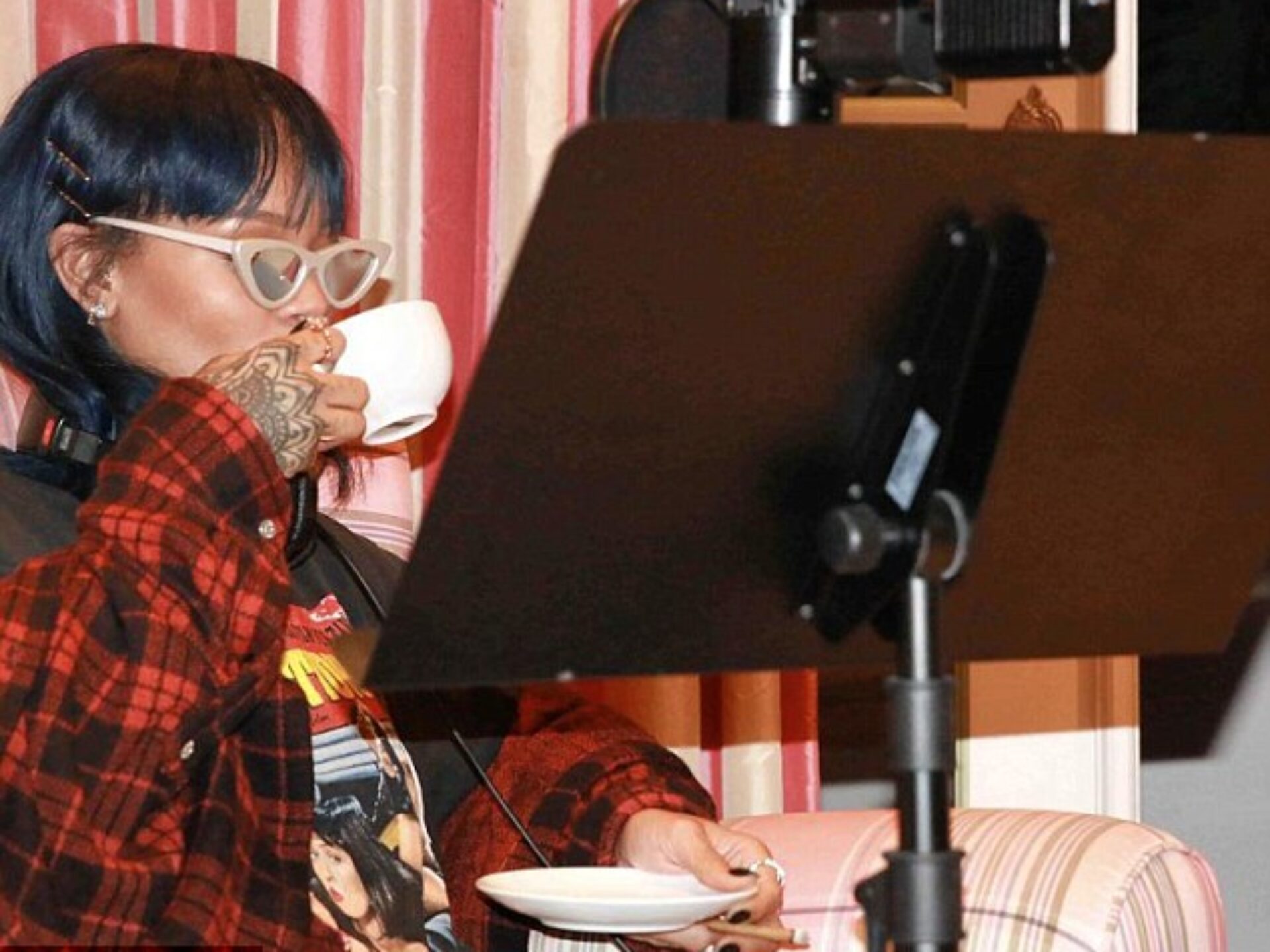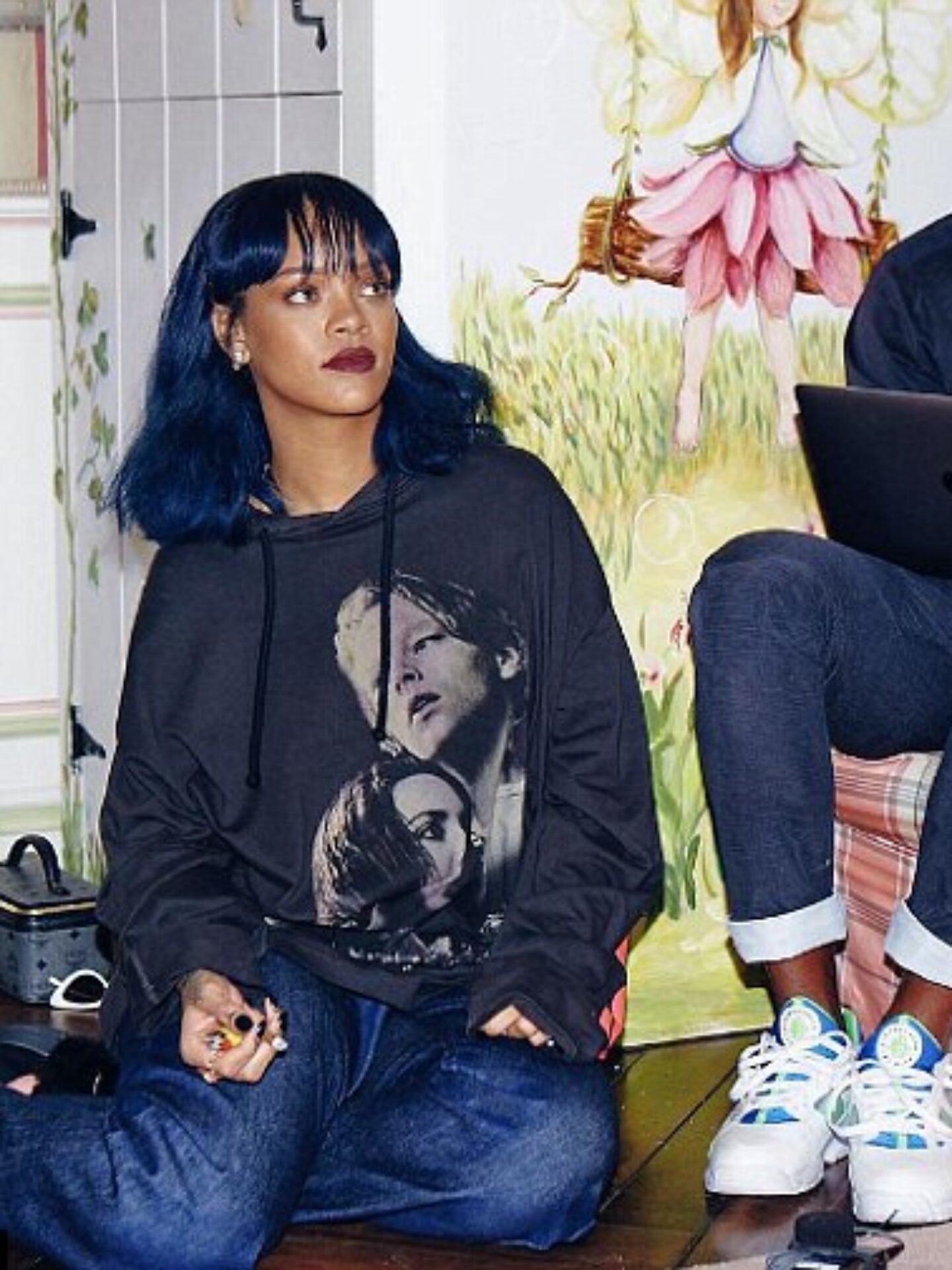 Rihanna working on ANTI.
With production from Timbaland, Hit-Boi, Mustard and No I.D., to name a few, the album's feel was meant to meander. It began with "Consideration," a SZA-assisted and co-written track that sounded like a purported final call to a lover, the music industry, or both. "I felt like, if any recording could represent this album, whether it's sonically, whether it's the sound of my voice, whether it's the attitude, whether it's lyrically. The beat. Everything is so demanding, and it grabs your attention right away," Rihanna said of the song to Vogue. And did.
Slipping into addictive shorts like "James Joint" and "Yeah, I Said It," Anti was self-assured and venturesome, a great reward for a woman who spent a decade prepping to reject the mainstream. The project was also an open wound at points, with songs like "Love on the Brain" and "Higher" serving as 60's-influenced tales of toxicity and intoxication. The earlier days of Rihanna's career gave us pop from her perspective ("S.O.S.," "S&M," "Diamonds") and it was damn good. Her divorce from the genre wasn't quite unexpected but represented a freshness, still.
"Didn't they tell you that I was a savage?" —Rihanna, "Needed Me"
In November 2020, ANTI's "Kiss It Better" caught a second wind when 23-year-old DJ Amorphous mixed Rihanna's vocals with Luther Vandross' "Never Too Much." 2.6 million views, an official, approved remix and several shout outs later, it's primed to become of the biggest pop culture moments of the past few months. Though Rihanna is busy as hell running the planet, she manages to bring joy in the middle of uncertainty. And in this case, all she had to do was let her work speak.
5 years after the debut of ANTI, time is something people can't stop talking about. We waited for 4 years to hear it, coming behind Unapologetic and a stretch of annual album releases. We've waited a bit longer than that to hear the follow up. While some of us visibly squirm in our seats for her next act, others of us sit cooly with our legs crossed at the ankle (letting our writhing be internal), knowing that when Rihanna has an offering, she'll let us know. And it won't be a moment too soon.