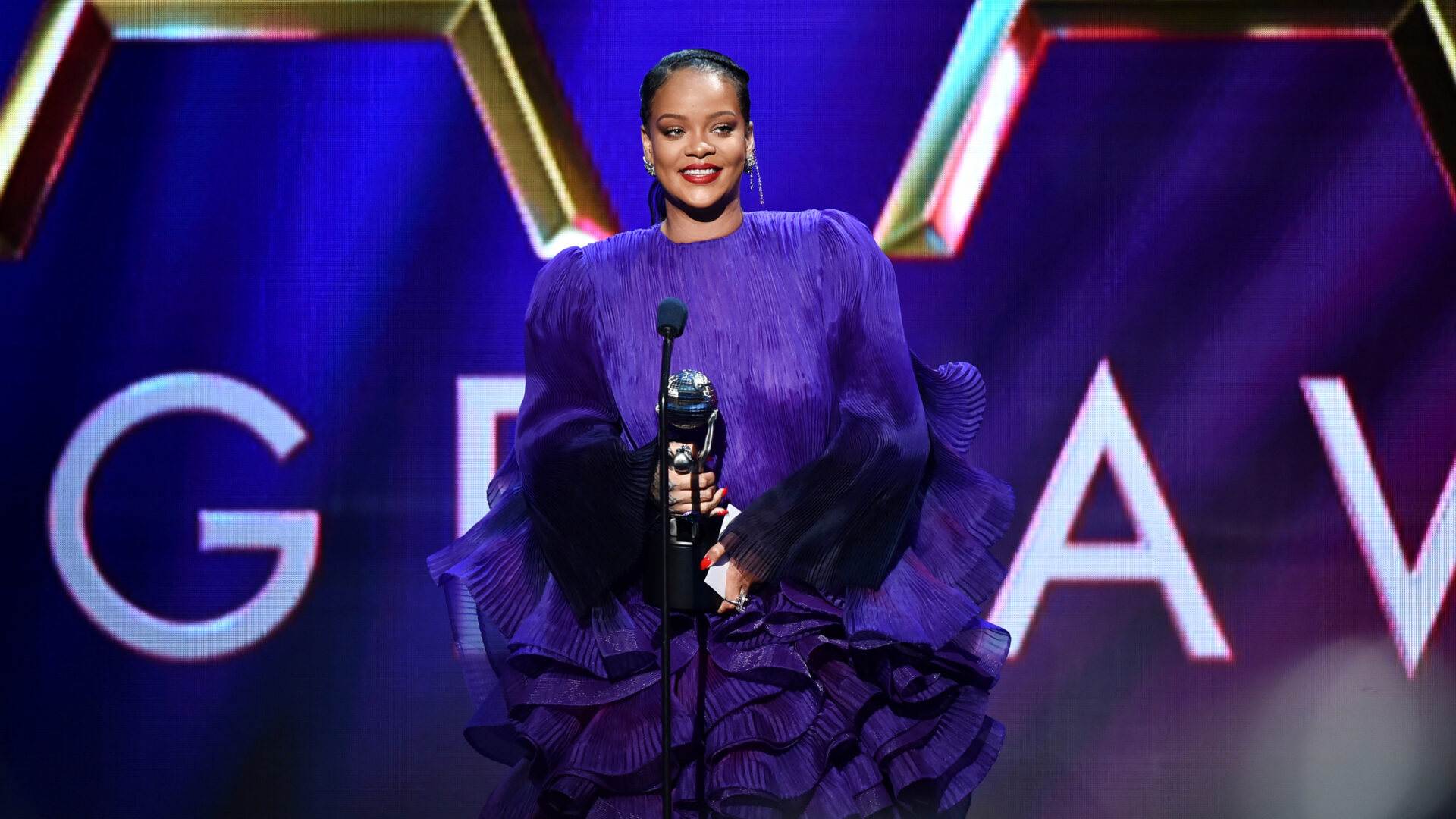 Rihanna's Debut Album, 'Music of the Sun' Is Now Platinum In The U.S.
All of the singer's albums are now certified platinum or higher.
Good news! Nearly 15 years to the day after its release, Rihanna's debut album, 'Music of the Sun,' is now platinum. This means that it has sold 1 million copies in the United States and all of the singer's releases are now platinum or higher.
The music stats platform Chart Data broke the news.
The biggest single from Rih's debut was "Pon de Replay," a dancehall and R&B hit that solidified her as an artist to watch. 'Music of the Sun' also produced another single, "If It's Lovin that You Want," which reached the #36 spot on the U.S. Billboard Hot 100. The overall project was heavily influenced by Rihanna's reggae and dancehall roots, which helped her stand out in American pop and also showed other artists that they could succeed while being their authentic selves, too.
Since 2005, Rihanna has released 8 albums, including 'A Girl Like Me,' 'Good Girl Gone Bad' and 'ANTI.' Since her debut, she has also become the wealthiest woman in music, and stepped out into the beauty, fashion and skincare industries. Fans are currently awaiting the release of her 9th studio album, which is referred to as 'R9.'
Congratulations, Rihanna!
Photo credit: Getty Images