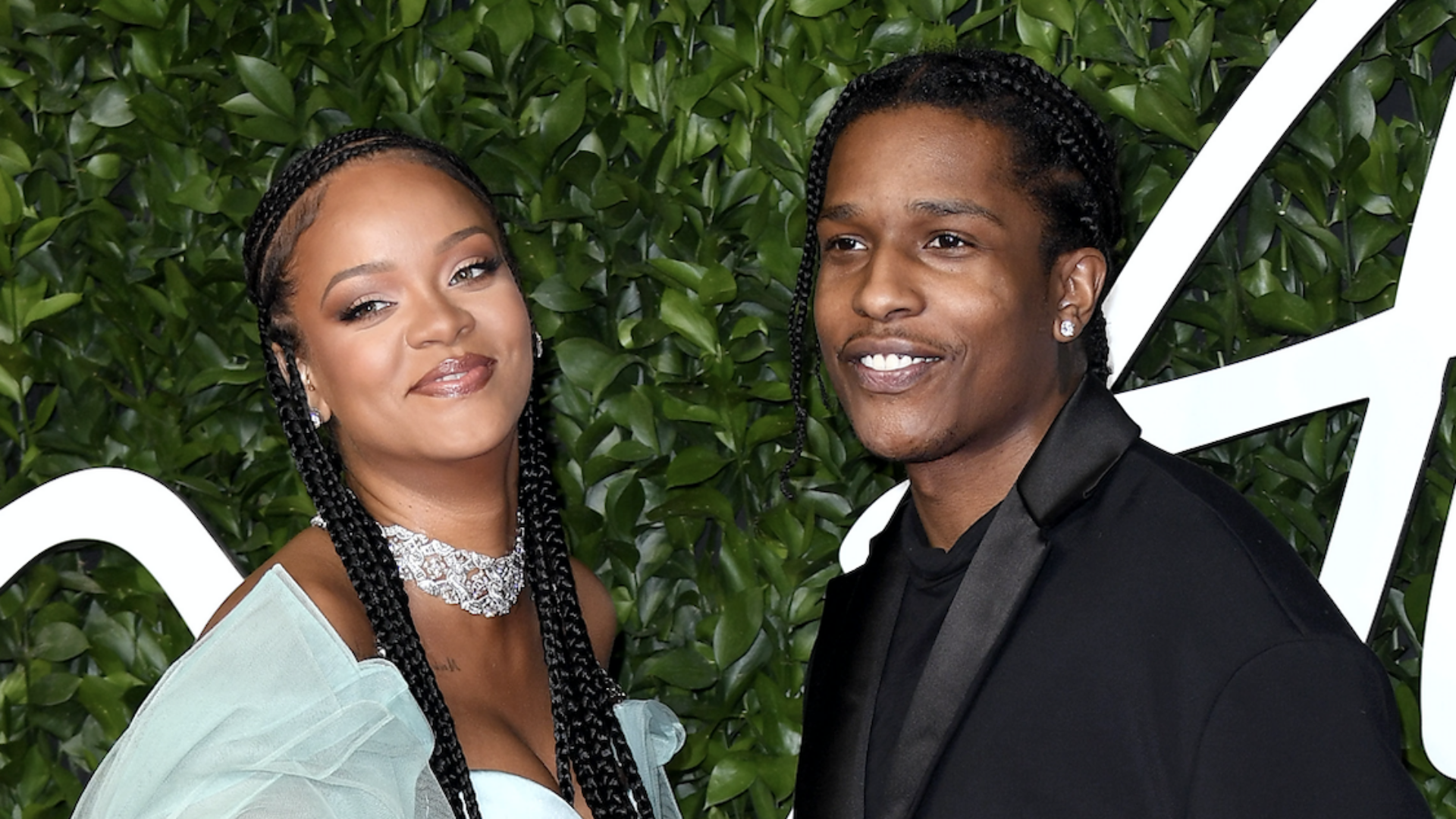 Watch Rihanna And A$AP Rocky Put Each Other In The Hot Seat
The artists sat down for a remote conversation for GQ and Vogue
Rihanna and A$AP Rocky first connected in 2012 for a remix of the singer's song "Cockiness" and that year's MTV Video Music Awards and they've been friends ever since. She appeared in his "Fashion Killa" music video, he's currently one of the faces of Rih's recently launched Fenty Skin line, and they hung out together for a few photo opps at last year's Fashion Awards in London. It's pretty clear that the two are buds and they leaned into their friendship for GQ and Vogue's latest installment of "Face To Face."
The two ask each other 18 questions a piece, ranging from topics like skincare, self-care routines and foods that they would absolutely never eat. Hint: A$AP Rocky is opposed to animal intestines.
When A$AP Rocky asked Rihanna about the first thing she looks for in someone, she gave a pretty in-depth answer. "The first thing you see is someone's face," she said bluntly. "Unless you're looking at their shoes." Rih then elaborated, saying, "I usually tend to look at their skin, their teeth, their smile. And then after that, it's more about like what, whatever energy they're giving off."
Watch the full length interviews above.
Photo credit: Getty Images