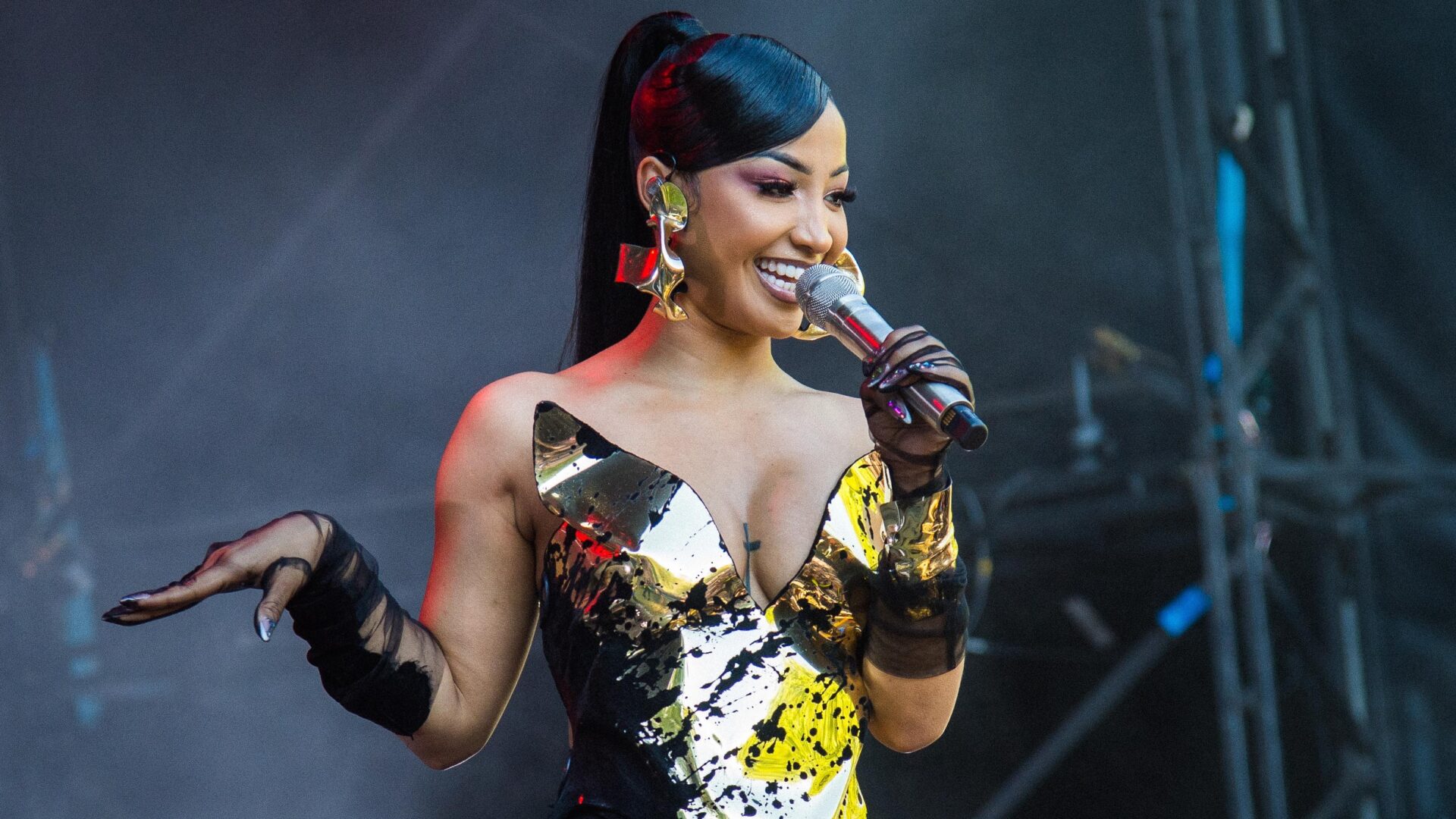 6 Things To Know About Dancehall Artist Shenseea
The dancehall princess just released "Lick" featuring Megan Thee Stallion.
What do you get when a dancehall princess and our resident Hot Girl Coach link up? You get the collaboration you didn't even know you needed! Shenseea has enlisted Megan Thee Stallion for her latest single release, "Lick," accompanied by a tasty music video. With both girls in neon swimsuits surrounded by themes of ice cream and candy, the Shenyengz and Hotties are in for a sweet treat with this one.
While "Lick" is Megan's first release of 2022, this is Shenseea's second single and music video to be released following "Dolly." According to Rolling Stone, the single is a taste from Shenseea's forthcoming debut album Alpha, slated to release on March 11.
"Lick" was produced by Murda Beatz, who also worked on Chloe Bailey's "Have Mercy," and samples of Pupa Nas T and Denise Belfon's "Work."
Shenseea praised her collaborator on Twitter for being "the most genuine female artist I've ever met" after retweeting Megan's tweet, referring to Shenseea as "such a beautiful woman with such a beautiful fun spirit."
While Shenseea has been making a name for herself as a rising artist to watch on the dancehall scene, how much do we really know about her? Don't worry, Girls United has you covered with a few fun facts about the Shenyeng queen!
She's a mom.
Her son Rajeiro keeps her grounded. In an interview with E! News, as reported by Dancehall Mag, the "Wasabi" singer noted Rajeiro and God as her main sources of center and peace. "Listen, even when I'm down I pray every single day. I pray for everything I want, I pray for strength, and my son he's my biggest motivation," she said. Shenseea noted that Rajeiro's love for his mother's music pushes her to work harder and makes the process of music-making more fun and exciting.
She's worked with Kanye West.
Shenseea had a huge year in 2021 and notably appeared on Kanye West's Donda album cut "OK OK, Pt. 2" and "Pure Souls." During a Power 105.1 interview, she noted how she and West came to work together. "He saw my freestyle and he said, 'Yo, we need to get this girl on my album.' I see people were blowing up my team like crazy that day, like what's the emergency?," she jokingly recalled. "But it was a pretty good emergency."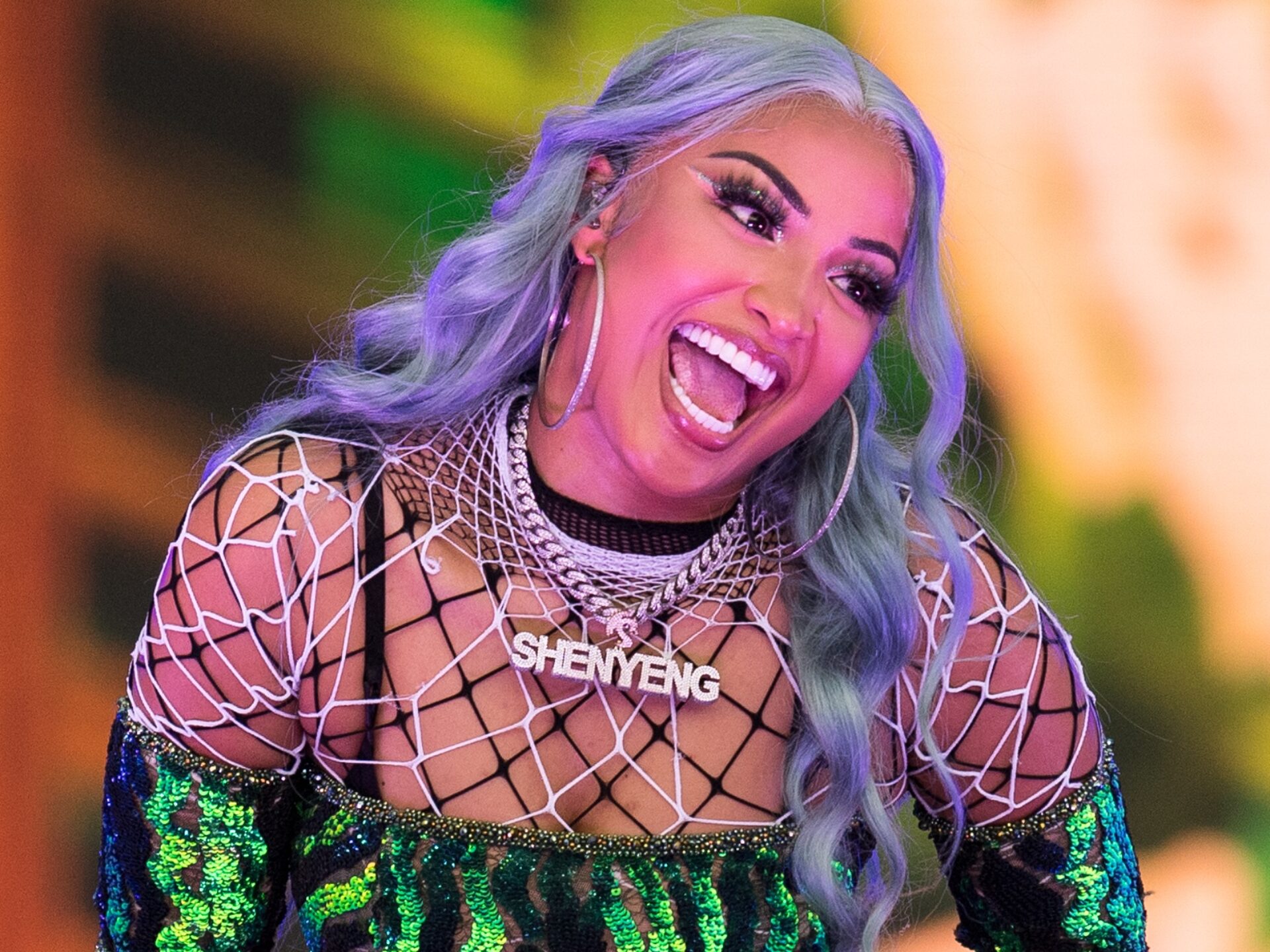 Shenseea, 2021.
Social media helped her career take off.
She began sharing freestyles across Instagram, Facebook and WhatsApp after the birth of her son in 2015. In a sit down she talked about being inspired to take her career by the reigns and give her all.
Her 2021 "Don't Rush" freestyle has amassed over 11.9 million views on YouTube since its publishing in January. Since being picked up by The Shade Room, many celebrities, influencers and fans have swooned over Shenseea's talents.
Nicki Minaj and Rihanna are two of her dream collaborators.
In a 2021 video interview with BET, she revealed that she would love to work with the two platinum-selling Caribbean music artists. Fingers crossed that this happens!
Her first performance was a Whitney Houston song.
Shenseea also grew up loving powerhouse vocalists like Whitney Houston and Celine Dion. During an interview with journalist JR Watkins, she talked about being interested in being a soul singer and the role that church played in her career. "I was raised in a Pentecostal church…I could never sing in a choir I wanted to sing alone because I didn't want anyone to drown out my voice," she told Watkins. Shenseea's first performance was "Greatest of All" by the late Whitney Houston.
She's Jamaican and Korean.
Born as Chinsea Lin Lee in Mandeville, Jamaica, Shenseea has a Jamaican mother and Korean father. According to Dancehall Magazine, the "Blessed" singer's mother, Castilyn Eleanor Williams, passed away in June 2020 and she had never met her father. "My mom's death really changed me," she explained during an Instagram Live Q&A session with fans. "Less talkative, more reserved. I hope it won't be like this forever but at the moment I can't help it. Time is master and I assure you it has[n't] changed my love for y'all; it has grown seeing the support and comfort you give in my hardest of times."
Want to see the ultimate collaboration between Megan Thee Stallion and Shenseea? Tune into the "Lick" official music video below!
Photo Credit: LONDON, ENGLAND – JULY 10: (Editorial Use Only) Shenseea performs on stage during Wireless Festival at Finsbury Park on July 10, 2022 in London, England. (Photo by Joseph Okpako/WireImage)