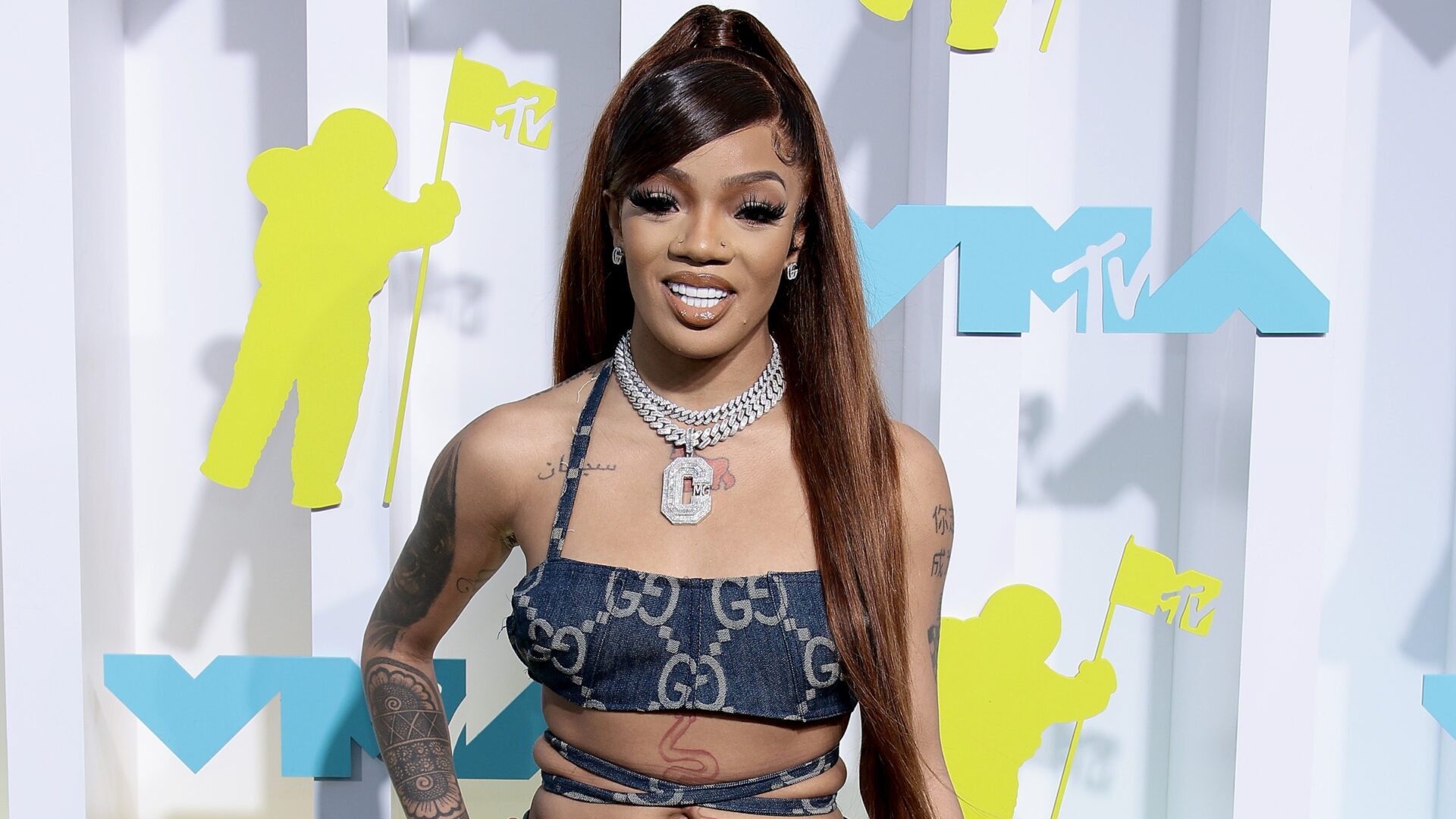 GU Fact Sheet: 5 Things To Know About Rising Artist GloRilla
The 23-year-old rapper is making history as the first signed female artist to Yo Gotti's CMG label.
23-year-old rapper GloRilla is making history as the first signed female artist to Yo Gotti's label CMG, and she's not slowing down yet. This rising artist is creating music that will cement her legacy in the rap game for years to come. Music industry hitters from rapper LL COOL J to femcees Shenseea and Latto have deemed GloRilla's "F.N.F." the ultimate song of the summer pushing them through the year, but how much do we really know about the viral sensation? 
Born Gloria Woods, the 23-year-old rapper has been gaining mainstream popularity ever since her single "FNF (Let's Go)," with the producer Hittkidd, went viral – with 8 million views on streaming services and 25 million views of the single's video, according to Spotify.com. Get to know more about GloRilla below as we follow her on her amazing musical journey.
Her passion for music started in her local church.
Before she got into the rap game, she began her musical journey singing in her local church choir when she was younger in her hometown of Frayser, Tennessee, according to Spotify.com.
She was encouraged by her cousin to pursue rapping full-time.
GloRilla transitioned into rapping after she listened to veteran rapper Chief Keef as a teenager, according to Spotify. As she began to rap, her cousin encouraged her to take her rap career seriously, which eventually led to the release of singles "You Ain't S**t" in 2020 and "Westside Baby" in 2021. Moreover, GloRilla will be performing at her first music festival, Rolling Loud: New York, in September of this year alongside headliner A$AP Rocky, Busta Rhymes, Lil Baby, and others. 
She is the eighth child out of her ten siblings.
During her interview with REVOLT's Big Facts, GloRilla revealed that she grew up in a very large family during her childhood. GloRilla reminisced on how fun it was being with her siblings as a child, as she only was around them for a long period of time before she started going to public school.
She wants to get into the acting world sooner than later.
When she was younger, she wanted to be an actress first, as she always wanted to be on camera. She also said that she once acted in a hood movie in Memphis and would love to see herself in a major movie someday.
She plans to release an F.N.F remix with hit rapper Saweetie, according to Billboard.com. 
She also told Billboard that Saweetie was one of the first major artists to connect with her about the song. She is on the new CMG labelmate's Gangsta Art compilation album, which was released last month on July 15. GloRilla also joins Yo Gotti, Moneybagg Yo, Mozzy, EST Gee, Lehla Samia, Blac Youngsta, 42 Dugg, and other hip hop artists on this new compilation album from her new label. 
NEWARK, NEW JERSEY – AUGUST 28: GloRilla attends the 2022 MTV VMAs at Prudential Center on August 28, 2022 in Newark, New Jersey. (Photo by Dimitrios Kambouris/Getty Images for MTV/Paramount Global)
About Deidre: Deidre Montague is a writer who enjoys focusing on Race, Social Justice, and all things celebrating Black girls, Black women, and women of Color. When she is not writing, she loves watching Ziwe and Catfish, along with listening to music from Gospel, R&B, and Pop. She can be found on Twitter @dthejournalist1, IG: @deethejournalist, and FB: @DeidreMontague.