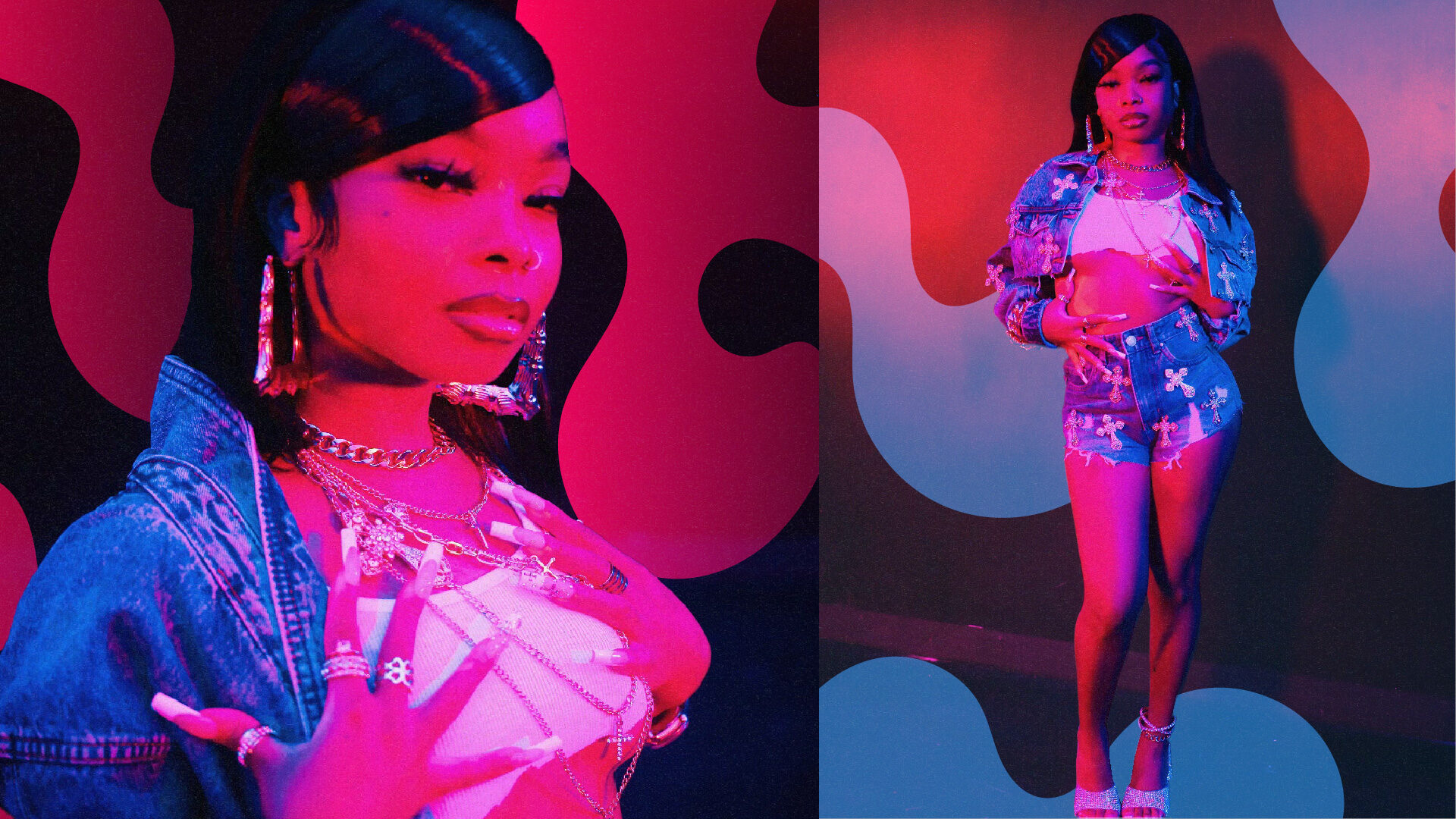 GU Jams: It's Gator Season, And Lola Brooke Is Ready To Snap On The Music Industry
The Brooklyn rapper rose to fame following the success of 'Don't Play With It' on social media and WorldStarHipHop.
Being slick with the pen and a sublime freestyler are not skills that Lola Brooke picked up overnight. Starting at eight years old, using words to express herself was an outlet for reflection and relatability to the world. A talent brewing since she begged her mom to pick up journals from the 99 cents store, Brooke is finally seeing the fruits of her labor.
Representing Brooklyn to the fullest, the self-proclaimed "718 Princess" hails from BedStuy similar to rap legends including Lil' Kim, MC Lyte, The Notorious B.I.G, and Jay Z. Echoing a lyrical mixture of street-life realizations and braggadocious self-awareness, Brooke's ability to command attention is cementing her name in the rap game. Heavily inspired by the entertainment world and drill rap scene, the viral "Don't Play With It" artist takes pride in delivering flavorful lyrics and putting on an entertaining show for all to behold.
A full-circle moment, Friday, September 23 not only marks the day of Rolling Loud: New York festival in New York, but also the day that Brooke will be sharing the stage with one of her influences major influences and fellow New York femcee, Nicki Minaj. "It's been exciting. I've been dreaming of this day for years now," Brooke admitted to Girls United. As a child, Brooke didn't have much company at home, and now, thousands of fans will flock to see her perform as her company to entertain.
Ahead of her Rolling Loud performance, Girls United caught up with the rapper about her new "Gator Season" music video, the key to a great freestyle, her go-to bodega order, and more.
Girls United: I can't believe you started writing music at eight years old! That's dope. What was your eight-year-old self writing songs about?
Lola Brooke: When I was eight years old, it was more like me just writing in my journal and diary. When I came home [after-school], I would write in my journal about my day [and] how I felt. Even if it was a boring day, I would just write about it to express myself. Probably [within] the next two to three years, I started doing poetry. It's crazy 'cause when I went to school, they actually made us do [poetry], so I was excited about it. Then, I started rapping. It's a real built-up timeline that goes [from] journaling, diaries, poetry, then rapping.
If you told your eight-year-old self what your life is like now, do you think she would believe you?
No, I would not. You know what's so crazy? I always knew that [there] was something about me that was special. I just didn't know exactly what it was. It was just always a feeling. When I woke up, I knew I was supposed to be somebody; somebody important, and I was working towards it.
Something I think your eight-year-old self would be proud about is getting co-signed by numerous people such as Meek Mill, DJ Envy, and Jadakiss. How has being co-signed helped with your confidence as a performer?
It helps a lot but, I'm going to be honest. The co-signs [are] great, but I do know that these artists can't change my life without me helping my career. I don't get big-headed about it, but it does motivate me. I'm very appreciative of it because I've worked hard to be recognized by the greats as well, not just my fans. It definitely inspires me a lot but I don't let it get me big-headed.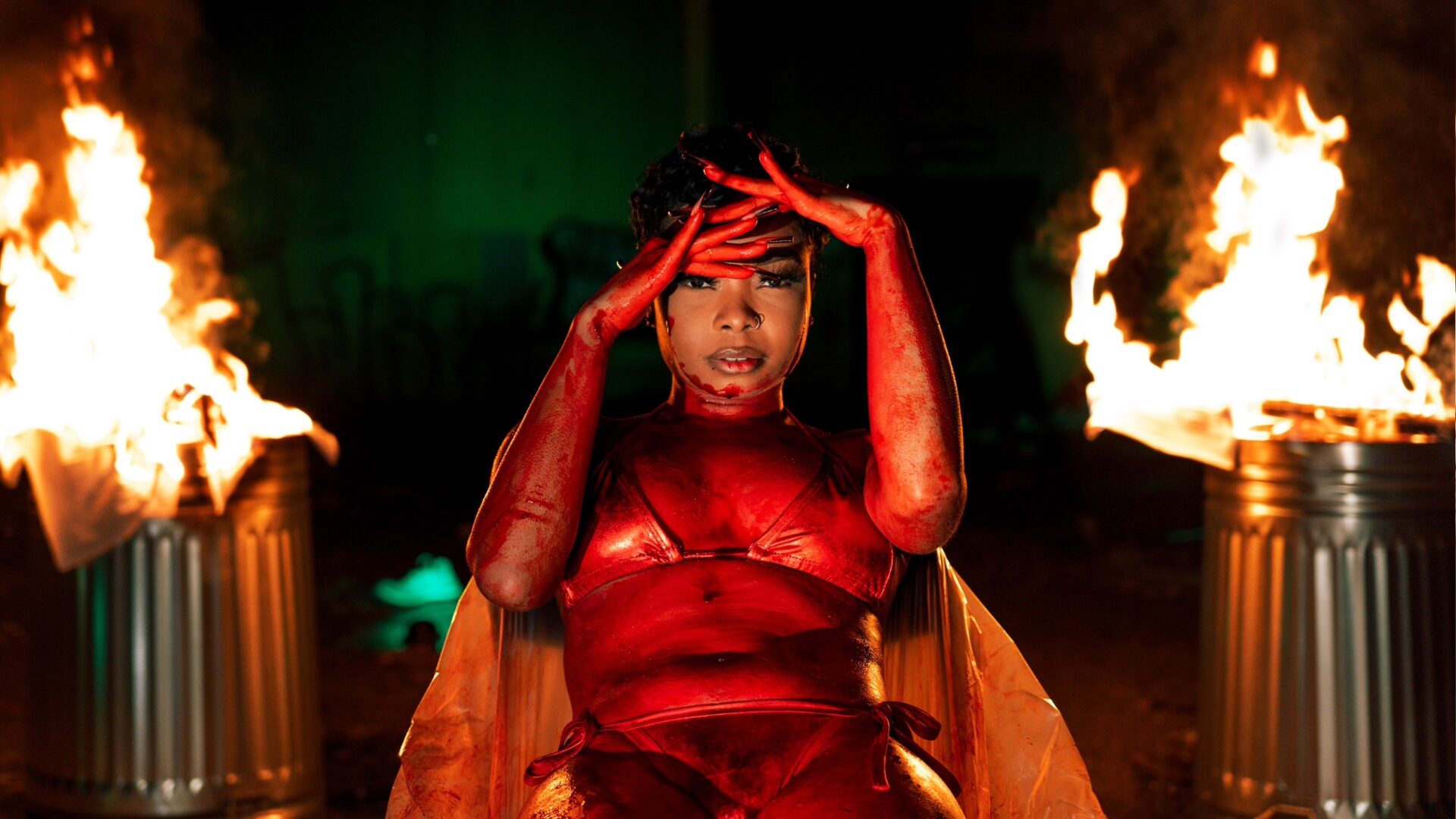 You are the only credited writer on the credit list for Gator Season. Why is it important for you, especially as a female artist, to write your own rhymes?
It's me expressing myself. It's me. I always say this to my fans – I fought to be Lola Brooke. It was a real journey for me and no one else can explain who Lola Brooke is besides Shyniece Thomas. It's very important for me to be the writer of all my songs. I don't take [anything] away from anyone that uses ghostwriters. In the studio, everyone gets help. Whether it's a beat, a video, or the lyrics [in] your song. I appreciate those at the studio [who] pull me to the side and say, 'Yo, you could go harder,' or 'You should switch this line out and say it like this,' or just [giving] a topic. Like, 'Hey, I think when you go onto the next line, you should follow up by ending it off with this topic.' Everything is just art. There are no wrongdoings when it comes down to music. I love to express myself because growing up I didn't have [anybody] to [relate] to. That's the only reason why I had journals and diaries.
What does "Gator Season" mean to you?
"Gator Season" is basically me telling the world, 'No matter how much pressure you put on me, I'm gonna pull through.' That's the most simple way I can sum it up. "Gator Season" is me loving on myself. Me telling you, this time, is my time.
Let's also talk about the music video. Were the fire and blood metaphors for something? What was your experience like shooting the video?
Lola Brooke: It was fun! Normally when I'm writing songs, I already envision what my video is going to be. When I go to the studio, I get a real feel of it. I like to do my treatments for videos because I know how to visually express them. For the "Gator Season" video, I told them I wanted to do the blood, fire, and the trucks in the back because I felt bossed up. I wanted people to know that I was protected [by] the men behind me. They say that Black women [are] the least protected, right? Growing up, I always had men around me, so I had all my guys surrounding me, protecting me. I did another scene by myself and it was like, "I'm coming for blood." Even when I'm alone, I can still carry my own weight.
Something that I really appreciate about you as a rapper is that you can actually freestyle. What is the key to a great freestyle?
I was just talking about this to my fans. It's just really storytelling. It's crazy 'cause people say I make it look easy. I guess I got so much to talk about that it comes off so easy for me. I'm not afraid to express myself, so it comes out naturally. I've been working hard to get to this point where I'm at 'cause when I first started, I couldn't freestyle. When you keep working on it, you get better at it, you open up, you're not so closed in, and not afraid to [release] those emotions, you're going to get the best freestyle out. I promise you.
We are approaching Rolling Loud and you are performing on the same day as Nicki Minaj in your hometown. Besides representing your city, what are you most looking forward to and what can people expect of your performance?
I'm looking forward to seeing Nicki perform! This is an iconic night. My stage presence is definitely going to be bomb, girl! I like crazy things, so I am [going to] go dummy yummy on the stage. That's most important. I love to show the fans that I'm a wild girl. It'll be fun. I'm representing Brooklyn, so I gotta make sure Brooklyn knows that I'm doing the things we like to do.
Let's discuss legacy. In five years, how do you want Lola Brooke to be viewed within hip-hop?
I always say I want Lola Brooke to be viewed as unapologetic. Being myself [and] not caring what [anyone] else thinks of me. At the same time, still being open to opinions from my loved ones and my team that's there to help me enhance my artistry.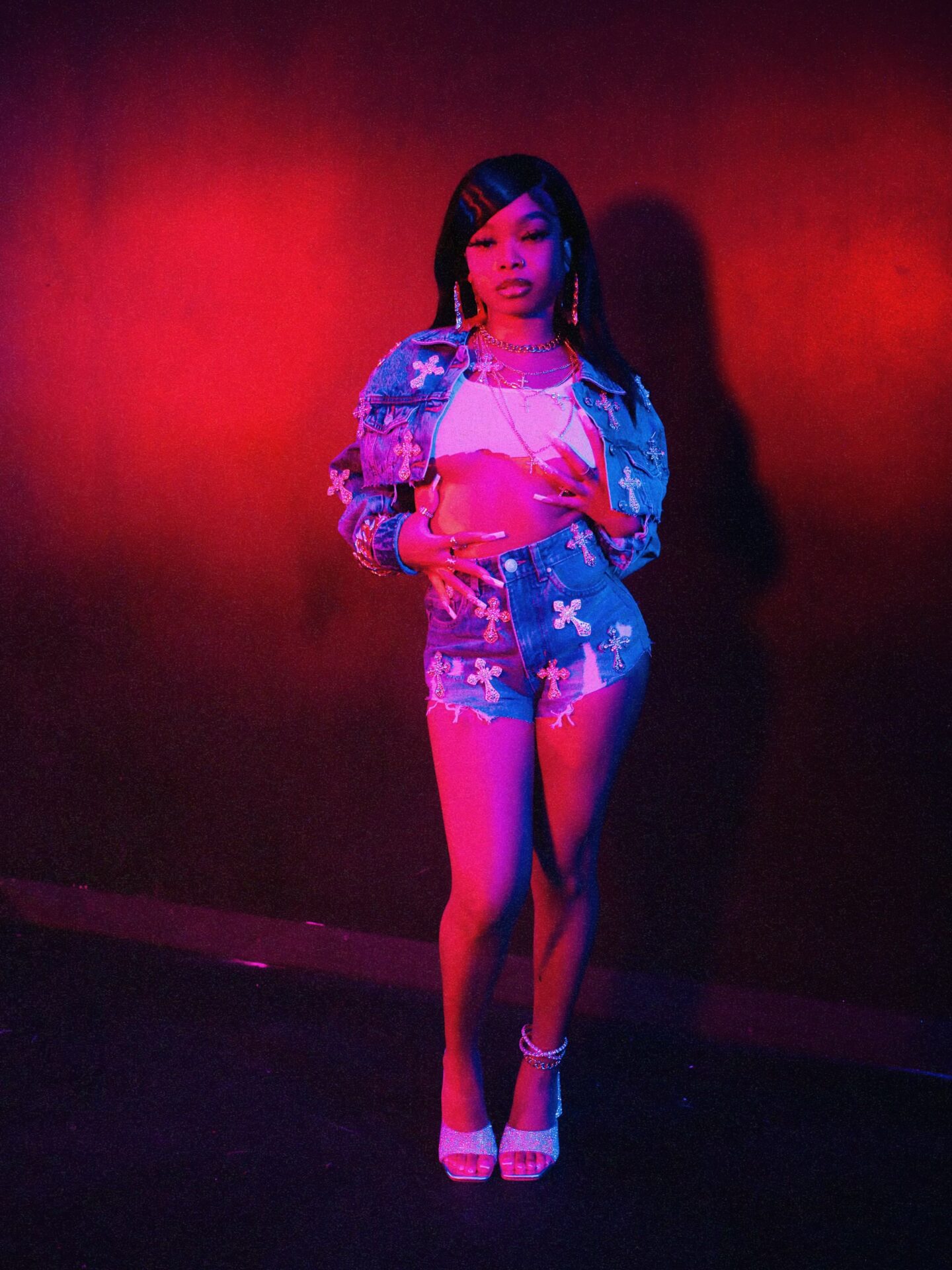 Now, this is the most important question of the interview. When you go to the bodega, what's your order?
Girl, I'm getting a sandwich. I'm getting a hero and I'm cutting it up in pieces. I'm getting honey-glazed turkey, muenster cheese, lettuce, tomatoes, salt, and pepper. No mayo because I don't like mayo and I gotta have the honey barbecue Wise chips and a ginger ale.
Do you still have three pairs of timberland boots?
Yeah, girl, I probably got five right now!
Are they all the same color? The butters?
Yep, all the same color. Butter, wheat. You got one for the rain, you got another for when you step out. You got some old ones that you can't throw away 'cause I can't throw away my butters. I got [a pair] just sitting there collecting dust. Then, I got some new ones that I ain't wear yet and I should put them on. That's how I do.
About Desjah: A Brooklyn girl keeping it real in LA, Desjah Altvater is a writer for Girls United who loves to dissect culture and entertainment. She also writes for Her Agenda and Insider, aiming to uncover interesting and underrepresented stories in the media.