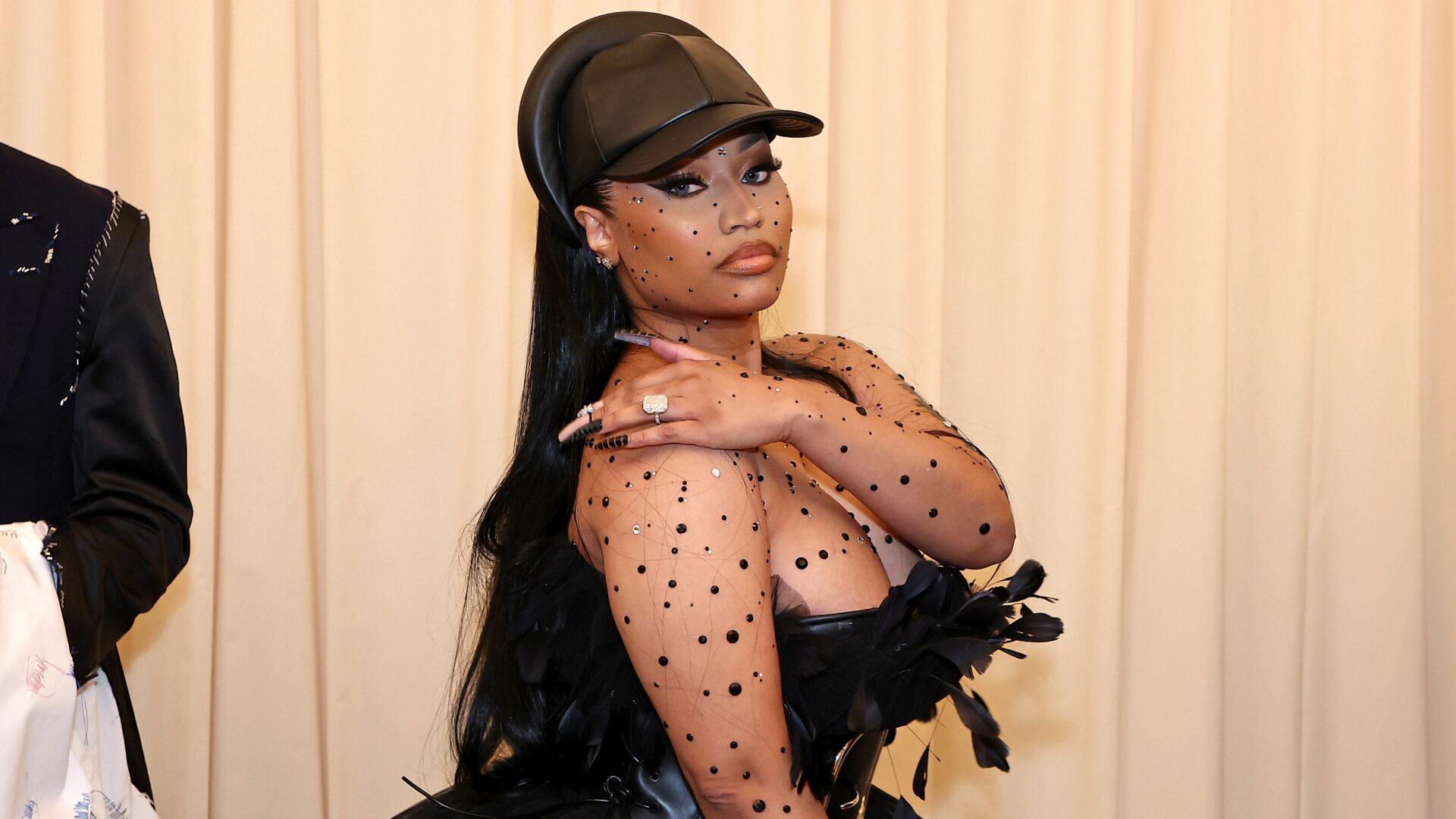 Nicki Minaj Shares First Trailer For Six-Part Documentary Series
"Nicki" was originally supposed to be debuting on HBO Max's streaming platform.
Nicki Minaj unveiled a first-look at her upcoming documentary series. Just last week, the "Do We Have A Problem" rapper shared the first trailer for Nicki, a six-part documentary that was originally slated to air on HBO Max. The project will be coming out "sooner than you think," she hinted to her fans on social media. 
"I took some time to perfect this very intimate, delicate, electrifying, inspiring body of work. As I decide on a home for this project, I can't help but reflect on what I'm including in this doc," wrote the rapper. "Some things are so personal, it's scary. It's like NOTHING you've seen before & I need it to be handled with care. Love you so much. Thank you for the continued support."
The documentary series was first announced in November 2020 via Minaj's Instagram and an accompanying press release. HBO Max took on the documentary at the time but the streaming platform appears to have dropped the project since then. "It was determined last year that the Nicki Minaj documentary series will not appear on HBO Max," HBO Max representatives confirmed to Vulture. "We wish Nicki and BRON all the best with their launch plans." The reasons behind the decision are currently unknown.
The documentary series was produced by BRON Studios, with Nicki Minaj acting as an executive producer. "I love that this series not only provides an all-access glimpse at one of the most iconic musicians of our generation; it also profiles the brave woman behind the artist, Onika," the director, six-time Emmy nominee Michael John Warren, previously said in a press release. "I believe all of us can learn a great deal from her remarkable professional and personal life. It's an honor to be entrusted with this dynamic story."
The trailer for Nicki offers a promising look into the rapper's personal life and career. She addresses the double standards she has faced as a woman in the rap industry. "I think that we just don't get the respect that men do," she says in the trailer. "You constantly feel like you're doing something wrong, and so you just stop doing, period. This industry is just not a loving, supportive place. It pretends sometimes, but it's just not."
Photo Credit: NEW YORK, NEW YORK – MAY 02: (Exclusive Coverage) Nicki Minaj arrives at The 2022 Met Gala Celebrating "In America: An Anthology of Fashion" at The Metropolitan Museum of Art on May 02, 2022 in New York City. (Photo by Arturo Holmes/MG22/Getty Images for The Met Museum/Vogue )