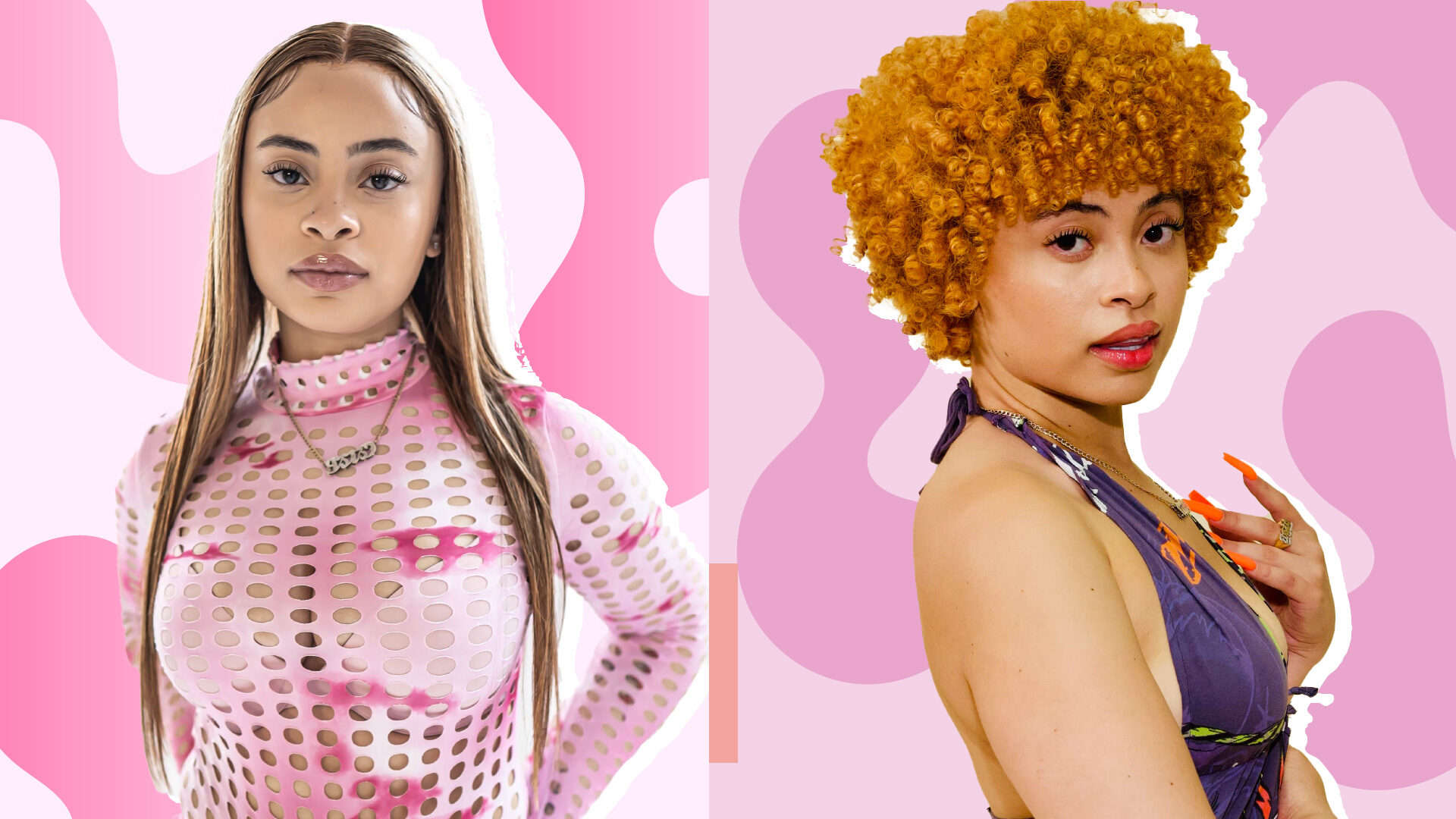 GU Jams: We Know We're Not The Only Ones Feeling Ice Spice
The Bronx rapper has quickly taken off with her hit, "Munch (Feelin' U)"
Since stepping on the scene with her single, "Munch (Feelin' U)," we've been using Ice Spice's words in casual conversation outside the booth every time we feel prompted to do so. "A munch is an eater, someone on your body as in they're obsessed with you, or it could be a hater," Ice Spice explained to Girls United.
August 10, 2022 was the day that most of the world was first introduced to the rising raptress from New York City's drill scene known as Ice Spice. With over 6.6 million views on YouTube (and counting) since the WorldStarHipHop exclusive premiere of her video, Ice Spice's name has been in the blogs, on our playlists, and continues to climb the charts as her debut sits pretty at the No. 21 spot in the Top Music Videos on the streaming platform.
"I just really wanted to make a fun drill song. I feel like drill could sometimes be a little dark, but I wanted to make it more bubbly or just really feeling myself," she shared with GU about the inspiration behind her viral hit. "I wanted girls to just feel like a bad bitch listening to it."
Hailing from the city that birthed hip-hop royalty Remy Ma, Mary J. Blige, Fat Joe, Big Pun, as well as Dreamdoll and Cardi B, the Bronx-bred rapper is honored to be part of the budding drill rap scene. "We as artists keep evolving and elevating. I'm happy to be a big part of the upcoming New York scene," Ice Spice told Girls United. From Five Foreign and trending "Whoopty" rapper CJ to the late Pop Smoke, Ice Spice is kicking down doors and putting Gen-Z on the map as a femcee drill rapper to watch and put on your playlists.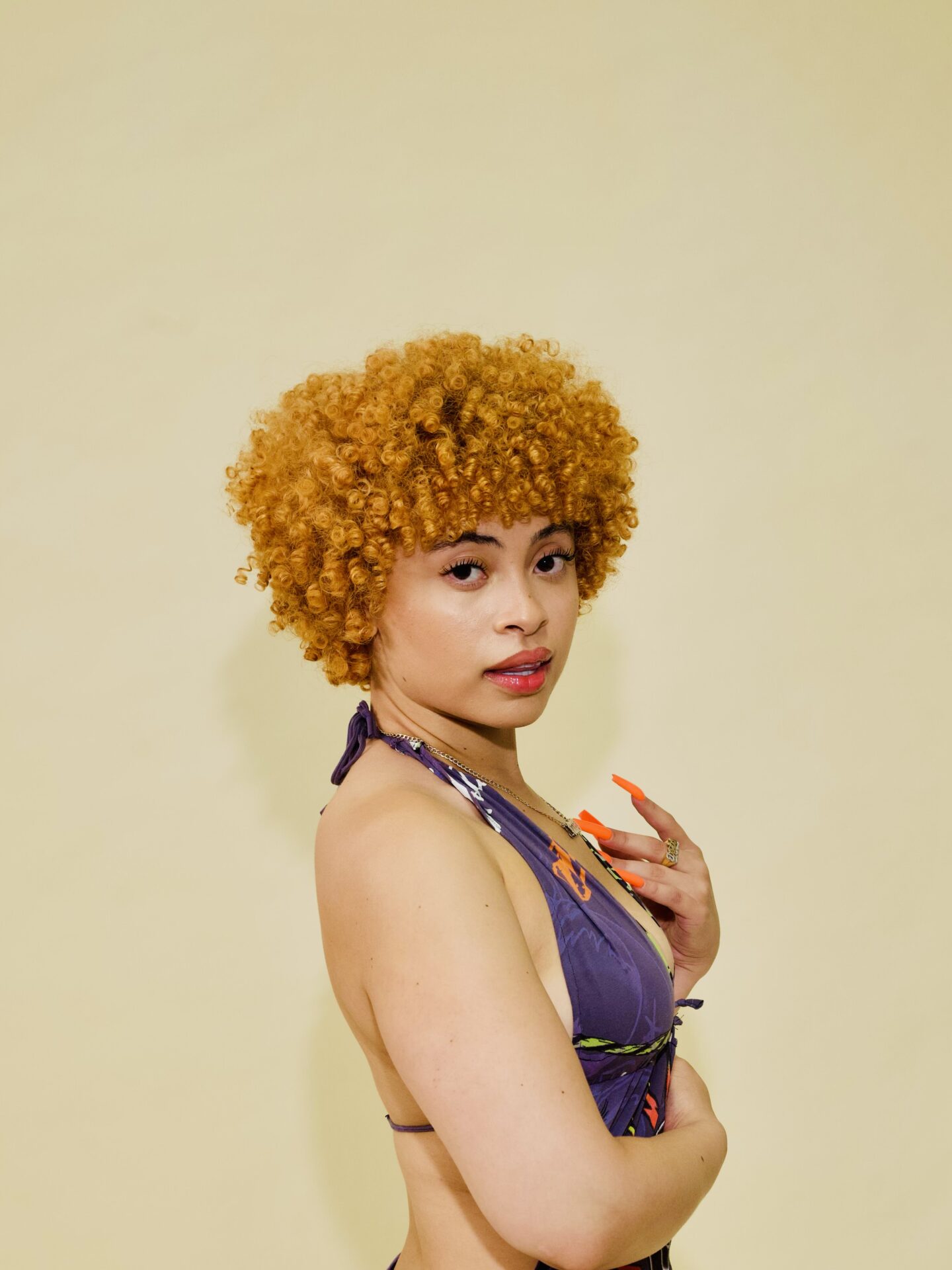 The rapper caught up with Girls United exclusively about her rise to social media fame, her love and appreciation for hip-hop, and how she felt when she was officially co-signed by Drake.
Girls United: When did you first fall in love with hip-hop and rap music?
Ice Spice: "The first time I remember really being in love with it myself, based on my own memory, is seven or eight years old. I had to be seven, to be honest. I remember listening to Nicki Minaj. I remember Lil Kim being around, hearing her music [and] Jay-Z. I was also listening to Romeo Santos, just mad artists. I'm from the Bronx so music's always playing really loud. I just grew up listening to music, especially on Fordham [and] the stores, how they invite you to come inside. They'll really have a speaker outside the store, just blasting."
How did growing up in the Bronx influence your flow, your cadence, and who you are as an artist?
"I feel like my voice is so deep because I'm from New York. I feel like that's a stereotype. Girls from New York have a deep voice. I think it just comes from us having to be tougher our whole life to keep up with how fast things move here and how grimy it could be. I feel like that influenced my tone and just my everyday experiences being on the train, commuting, just dealing with people [and] neighbors that live around me. I feel the type of things that I've seen growing up definitely shaped how I view the world."
Why is it important for young girls to not only know that there's a career in singing and dancing, but in rap and hip-hop as well?
"I feel like just for motivational purposes, really. I know what inspired me growing up was looking up to girls that I felt represented me. I just want to be that for younger girls. I have four sisters so I feel like I'm already that by nature because I'm the oldest. I just want to lead, you feel me? I feel like I'm naturally a leader so I just want to set an example. I want girls to follow in my footsteps."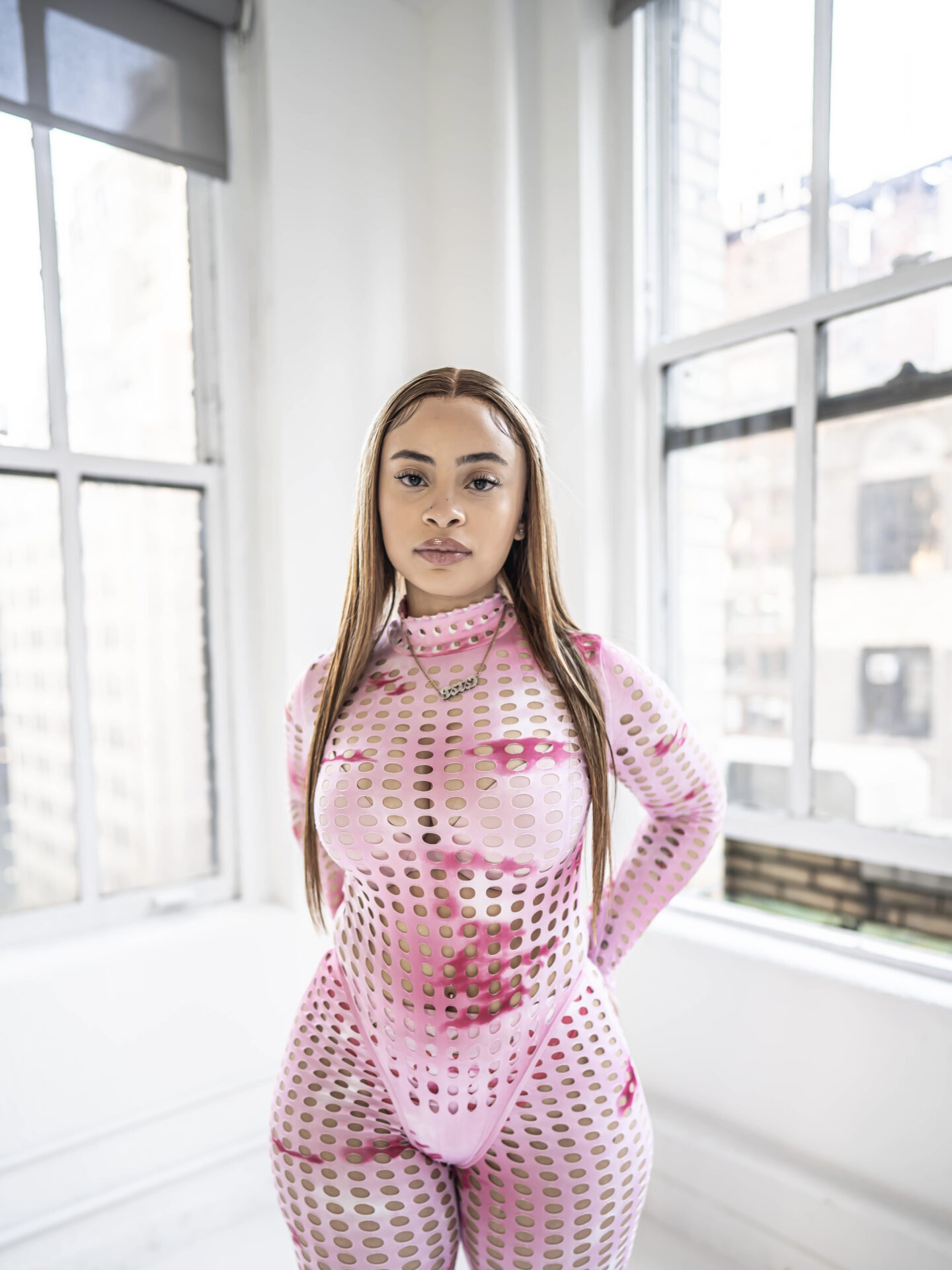 For those who may not know what drill rap it, how would you explain it, and what made you want to get involved in the drill scene?
"Personally, I'm in love with drill beats more than anything. More than anything about drill specifically, the biggest attraction is the beats. The pattern is so different. With drill rap, I feel like it's regular rap. I feel like it's just the beats that make it drill. That's really what it is, but I got into it when I heard Sheff G, Pop Smoke, and Sleepy Hallow, 22Gz; they was all just really running New York at the time. 2019 is when I think I got introduced to them, but then I started making music in 2021. That's when I put out 'Bully.' That was my first song that I ever recorded, too.
What was it like being co-signed by Drake, the Champagne Papi himself?
"It's so crazy. Leading up to that, I had a couple co-signs that I was actually really excited about. When he hit me up, I was definitely shocked but a little piece of me was kind of like, 'Yes, finally!' I knew it was going to come soon low key, but I was so excited. I had just landed in [Los Angeles] for my open mic for 'Munch' on Genius. I was literally at the airport waiting for my car and I saw [@ChampagnePapi] at the top of my screen. I was like, 'Bro, no way. That's so crazy.' He was complimenting my song, 'On The Radar.' I was like, 'Damn, that's fire.'"
Out of all of the co-signs that you've received, which ones have meant the most to you?
"Definitely Drake's. Also, Rubi Rose – when she hit me up, my heart kind of skipped a little. I got a little nervous, but I was excited when she hit me up. Flo Milli [has] been talking about how 'Munch' is stuck in her head. I love that and I love that for us. I was excited when Doechii followed me back. When Kehlani used the TikTok 'Munch' sound, I was so hype. That was super unexpected and I was really excited for that one too. JT just followed me today so that was a big win today. I've already won with that. That made my whole week. A bunch of people tapped in. I'm kind of missing a couple, but Tokischa, too. Shout out my Dominican sis.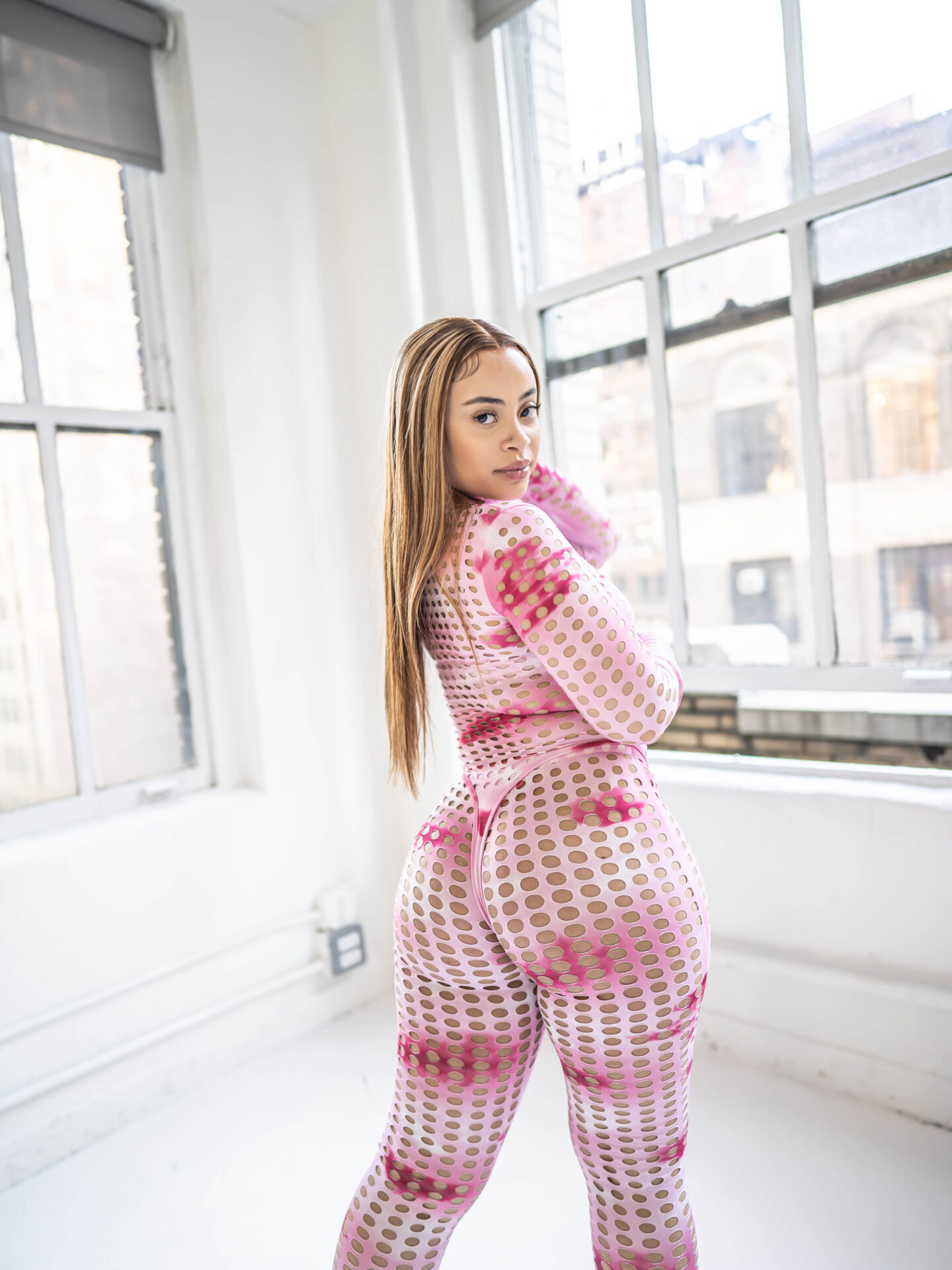 What are some things that you want to accomplish in your music career before the end of the year?
"I just really want to reach more people. I feel like that's one of my biggest goals right now. I want people to really just tap in with me [and] get to find out who Ice Spice really is. I'm just working on more music right now. I'm excited for the sound that I'm about to just take shit over with."
What are some things that you want people to know about Ice Spice?
"That she's always evolving, so stay on your toes because I'm going to surprise y'all one day. I have a really exciting remix on the way for 'Munch.' Stay tuned for that. It's coming out very, very, very soon."
What are some fun things that you think your fans should know about you?
"I'm double jointed. I wish I could show you this cool trick I could do with my arms. Damn, that's the coolest fact right there. I can speak a little bit of French. I'm trilingual, kind of. I can Spanish, English and a little bit of French. I can understand it better than I can speak it."
About D'Shonda: Born and raised in Brooklyn, NY, D'Shonda Brown is the Associate Editor at Girls United. When she's not interviewing or writing, she enjoys running, dancing, buying sneakers, and binge-watching Lifetime movies.